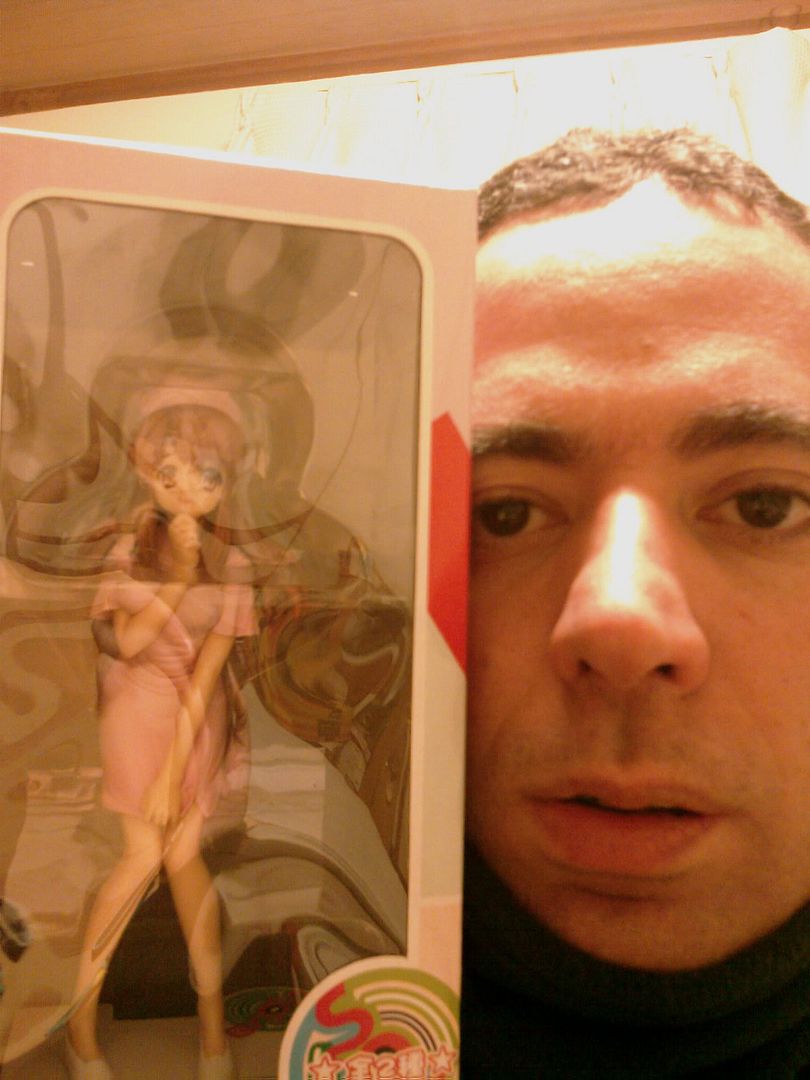 Ok, the title says it all.

It was bound to happen sooner or later. After riding that vicious ufo catcher circle of stuffed toys and chocolate, I have finally turned to the dark side and I set my sights on the little talked about phenomenon of the hentai doll.

These manga dolls have various states of undress, costumes and suggestive poses.


Strangely enough it's the guys (the ones that hang out in Akihabara) who seek these out, jealously guarding their new prizes.

I want to say that in these politically correct times that men can play with dolls, I mean "action figures", if they want to. Just don't make me think what they might do with them once they get home. I guess there is always Gundam for the "real" men out there.

So, yes I found two undiscovered UFO catchers on the south side of Shinjuku station. There was a machine that had these for 100 yen a go and the one I saw was tantalisingly hovering over the edge of the chute.

After four goes I got it. It would have been three, but because there was an non-functioning third button I misunderstood how it worked on the first try. So yes, I jealously guarded it and put it in my backpack before anyone would yell out, "Hentai!!"

I can now see my mother and father rolling their eyes thinking that their son has finally lost it. Mi dispiace Mamma.

I walked over to Kabuki-cho. I was going to check out a few catchers that I haven't been to in a while. Yes that's right, just the catchers!

I moseyed into Macca's to use an expired free coffee coupon. Luckily they never check the date on the back unless you have it upside down. In these freezing nights even a hot coffee from Macdonalds is welcome.

I got the call from the gf saying she was in Shinjuku so my plans evaporated and we checked out accessories and dresses before heading on back.

Dinner was quickly decided once it was established neither of us wanted to cook. (I cooked an excellent salami and provelone cheese pasta last night by the way). The gf had a 1000 yen discount coupon to Onyasai, a Shabu-Shabu restaurant in Yotsuya.


Tonight is my first time to eat Shabu-Shabu. It's similar to a yakiniku except instead of frying the thin meat yourself, it magically cooks in boiling seaweed water and spicy tantan soup.

It's great to try something new, but I prefer yakiniku, mostly because the gf tried to stuff me with boiled veges and tofu rather than the meat I needed to grow big and strong!

Still, it was tremendously filling for about 2000 yen each of "all you can eat" goodness in two hours.

The only question now remaining is, "Is this the last of the Hentai dolls?" Stay tuned.