Last night we went to Oh Calcutta, an Indian Curry "all you can eat" restaurant.

And eat I did. For 1050 yen each I got myself stuffed more than a taxidermied animal, feeling like any sudden interruption would invoke a technicolor yawn onto the streets of Shibuya. I couldn't even look at food displays of other eateries.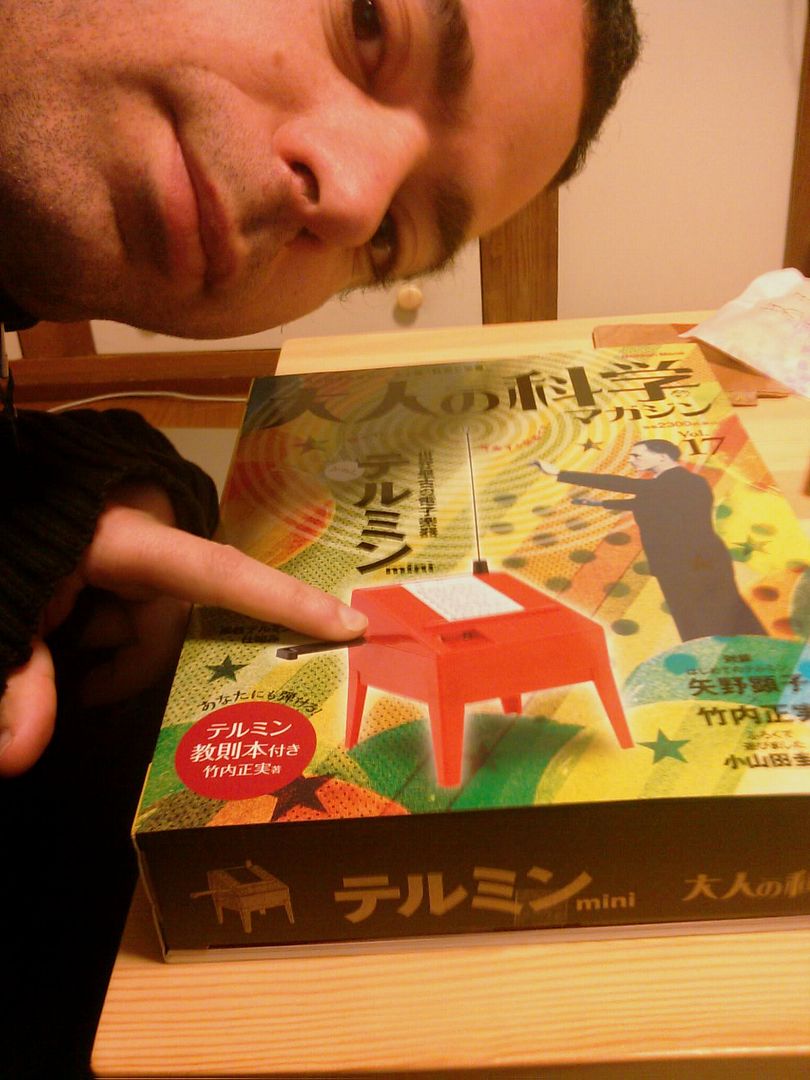 One of the other teachers told me earlier in the week he had built a theremin from a kit within, Otona No Kagaku ("Science for Adults"), a japanese science magazine.

It was 2300 yen at Book 1st, a bit much but I bought it anyway. For some reason I got an extra 1 yen back in my change. Weird.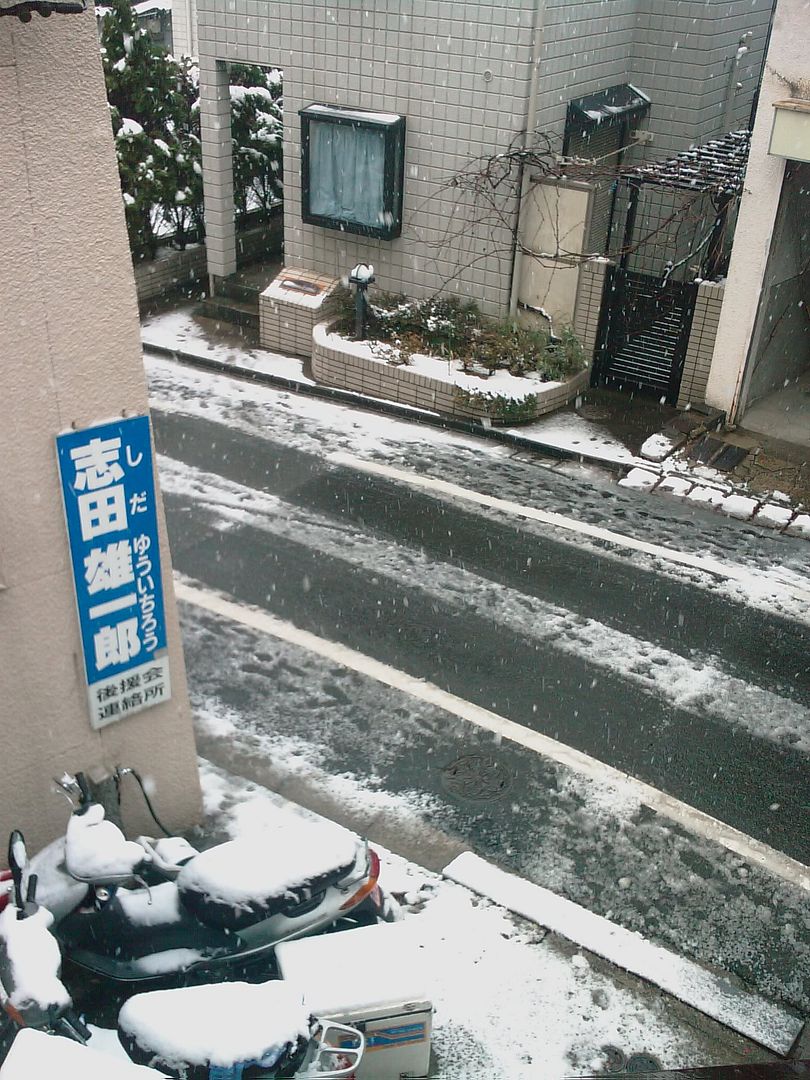 Today was snowing A LOT. You have to be careful what you wish for, because I could have made that snowman I wanted to make last time.

Instead, it seemed a good time as any to put together that crazy theremin.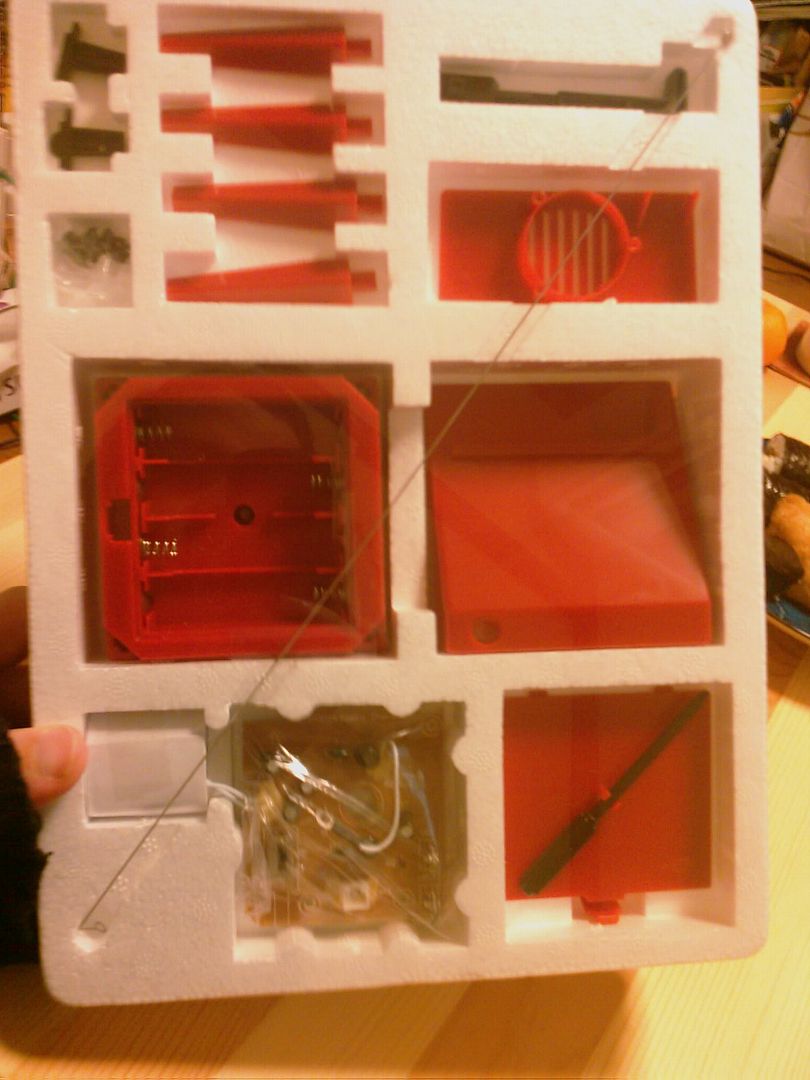 All the pieces were neatly packed in the styrofoam box.




It wasn't too hard to put together. The only thing missing was a screwdriver to put all the bits together. I ended up using my swiss army knife.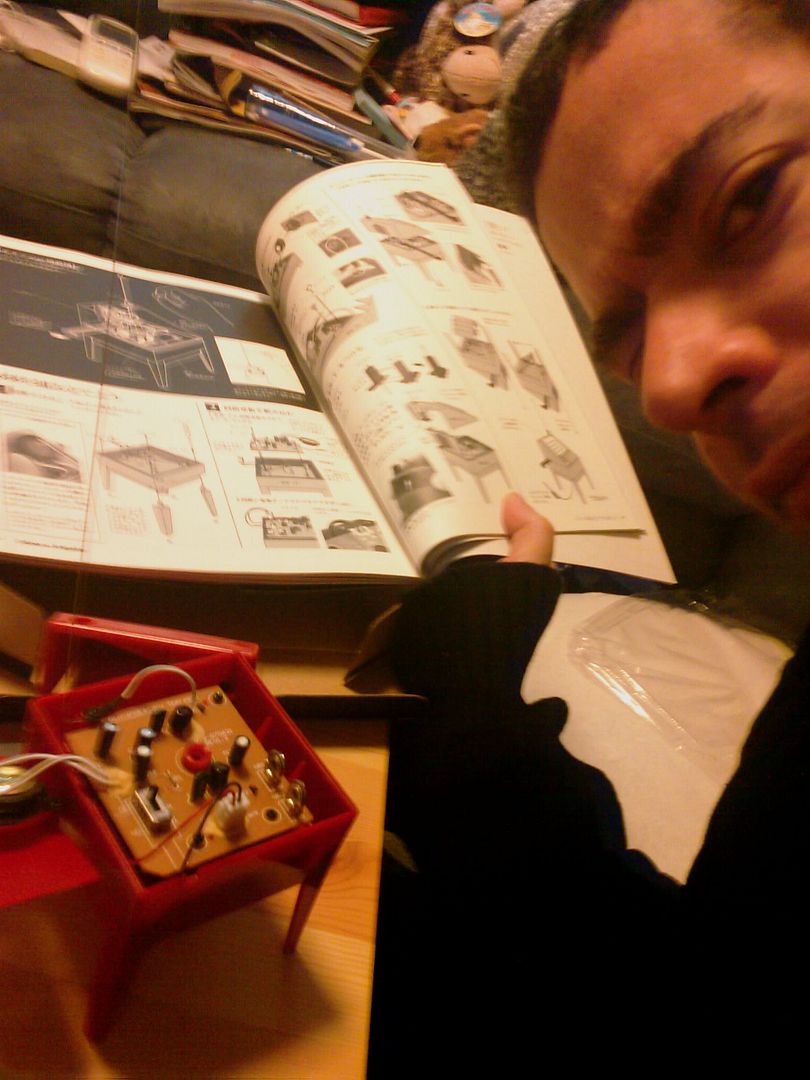 The pictures were well detailed, the instructions of course in japanese. It's like putting a PC together, or maybe Lego.






All the pieces could really only go in one way. Some of the screws wouldn't go a deeply in their threads but they held on ok. I couldn't put in the last screw with my knife.


I didn't have any batteries so we scrounged around the apartment, taking them from the aircon and TV remote controls. At first the sound was really quiet until I worked out where the volume was.
It's not the most musical sound. More like what an intoxicated robot would make. As you can see the gf is more wrapped up in her newspaper than my musical masterpiece.

Reluctantly we went out. The gf wanted to go to the Yotsuya library, and I wanted to get some batteries from the 99 yen shop.

Outside the snow was building up. It felt uncomfortable trudging along the iced footpaths. Water was making its way into my obviously not waterproof shoes soaking my socks.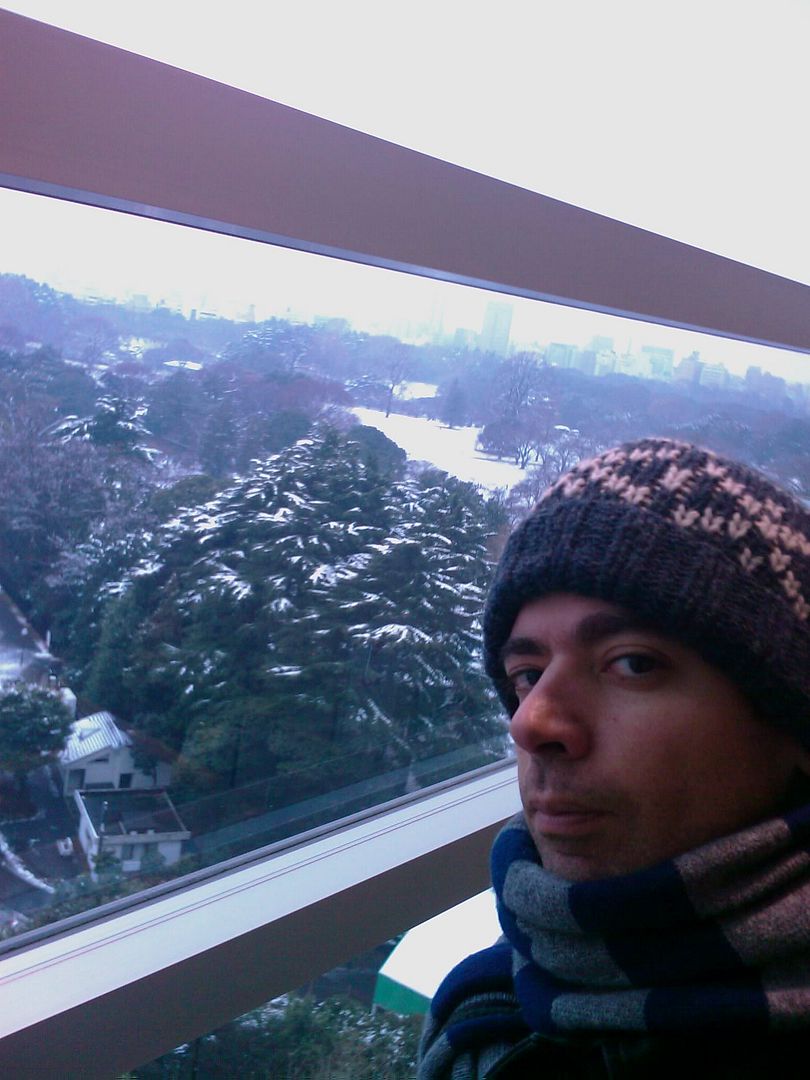 After the library, we went up to the 9th floor concert hall for a good view where we could see the snow falling over Tokyo.

Making our way back we found 198 yen Haagan Daaz cups in the supermarket. That's really cheap so we picked up six of those.

Sampleman tried some mandarin pieces and decided it was good.

From the 99 yen shop having got the batteries, we went home and feeling drained we had a cat nap for a while.

It's so cold. Samui!