Golden Week has started well with perfect weather for camping.

Along with a few other guys (sadly not too many Japanese girls want to "rough it"), on Wednesday we made our way towards Shizuoka prefecture to strike camp in the Kawanishi, Yamakita area for three days.

Unfortunately there aren't any detailed satellite maps, but you can find where our exact location was from these co-ordinates :

35°22'36.87"N139° 1'53.26"E

Our rendezvous at Kanazawa Bunko station was to be around 11:30. I arrived 20 minutes late, and the other one arrived an hour later! From there we went to Costco to get some food, and more importantly alcohol supplies.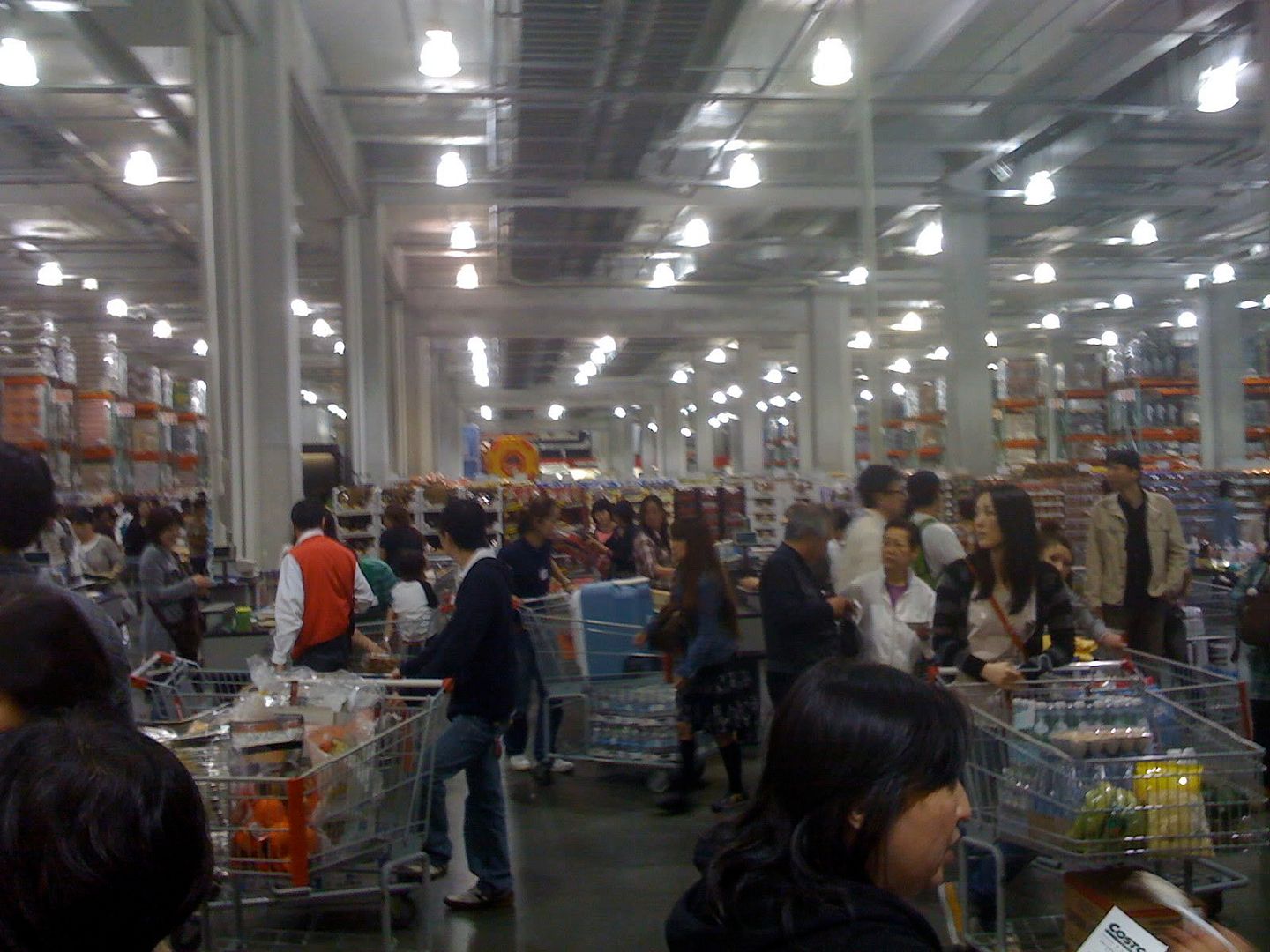 It's my first time there. By the looks of things, it's quite popular with the Japanese, even though there's a hefty 4,000 yen membership fee to shop there. Basically it's a huge warehouse with just about everything you'd be looking for, from tents and watches, to clothing and food.

There were a few sample stations where Sampleman got his fix. I had to wait a while getting some Ferrero Rocher chocolate, because some kids were hogging the chocolate. I got lost from the others as I was waiting but thankfully it didn't take too long to rejoin them.

We spent around 21,000 yen here. On the way out we also got tasty pizza slices and sickly sweet guava smoothies.

The first spot we scouted out looked a bit too residential, and we couldn't find an access road to get us close to the river. I wasn't too keen about here anyway. It reminded me of the homeless people living along the river near Kawasaki.

The second place was much better. There was an official camping area but there was no one in the office so we didn't want what happened last time on the Kujukuri-hama, Chiba trip, so we camped out closer (which I liked better) to the river.

I'll let the pictures do most of the talking..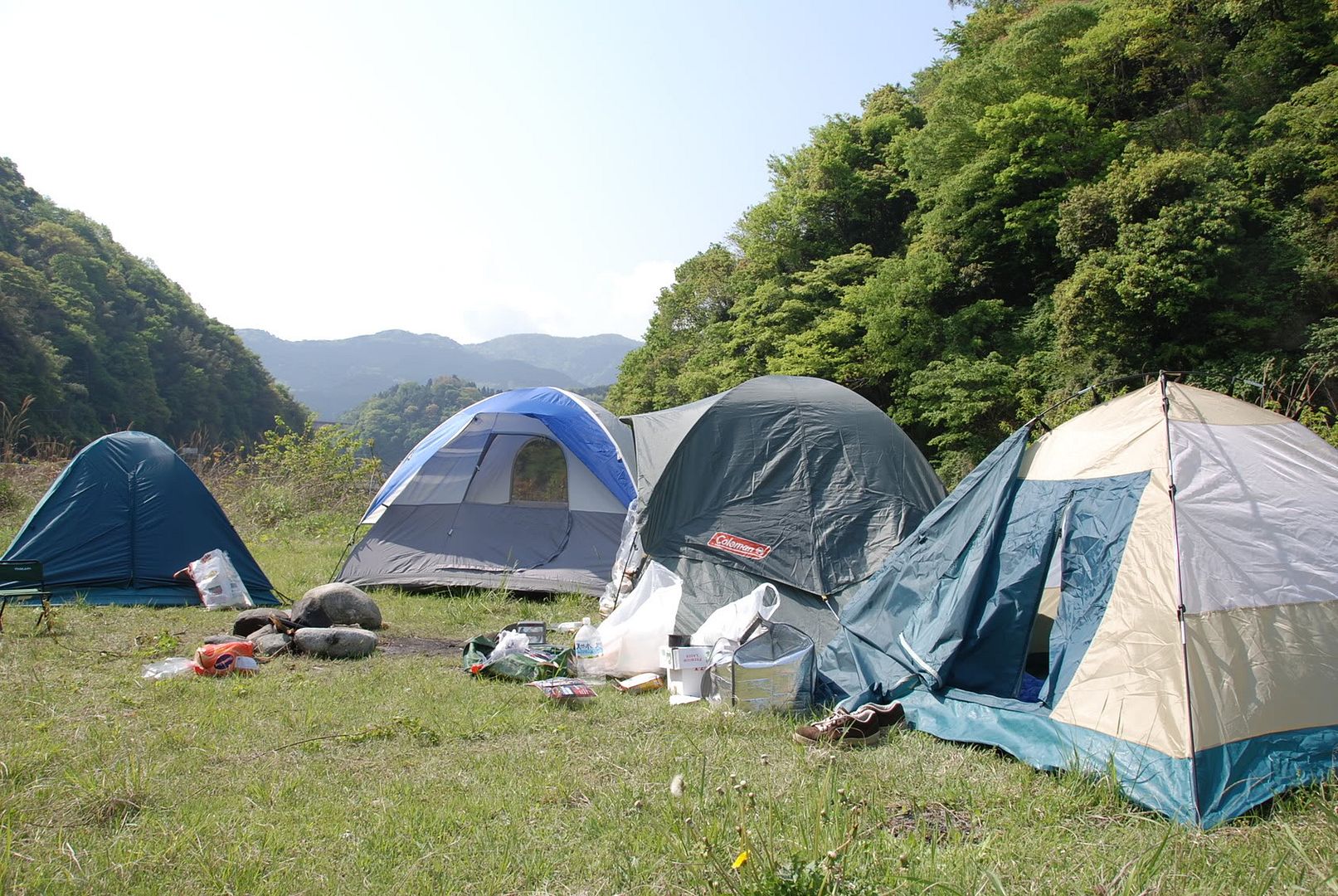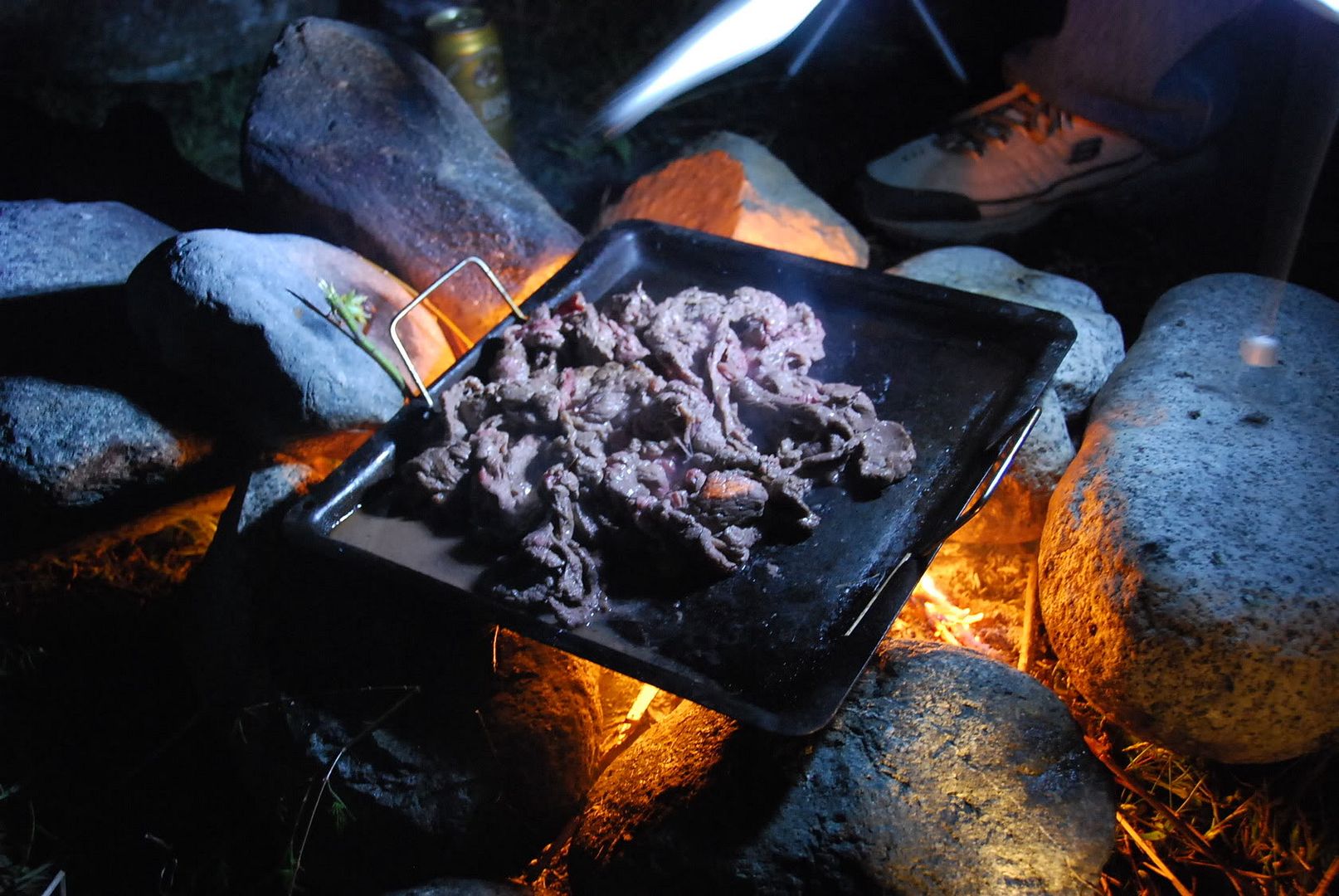 On the first night we grilled some beef stir-fry, which took no time to cook. The steaks on the second night took much longer to cook and didn't taste as good to me.


We didn't have too much trouble getting a fire started with the help of lots of wood and some lighter fluid.

This one looks like a dog leaping out!

It was so cold at night. The fire really helped to keep us warm. The temperature changed quite a bit. It was about 10 degrees(C) at night and 18-20 during the day. The tents were like saunas in the morning.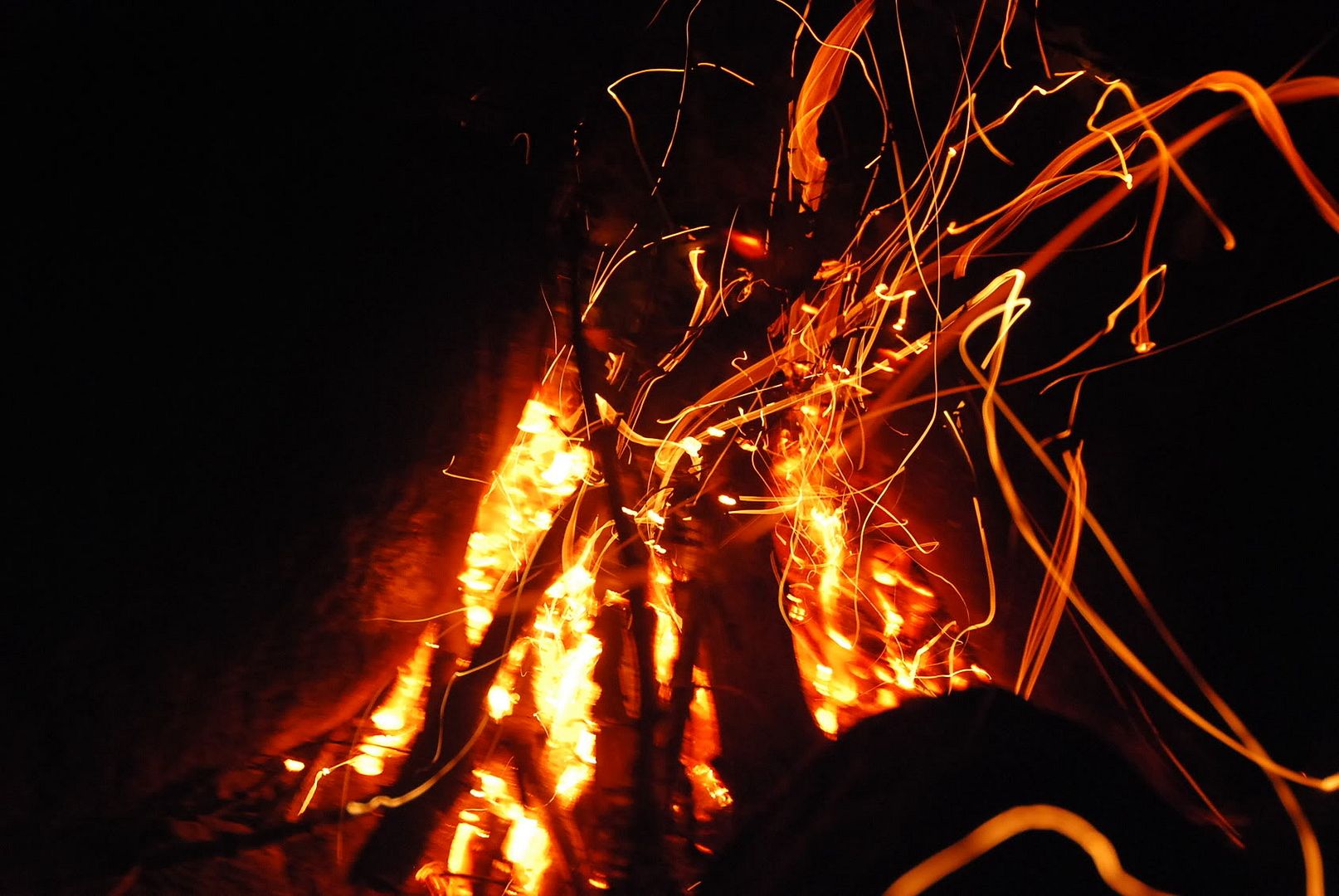 I'm glad I brought my SLR. The photos came out great, like the 'fireworks" from my slow shutter speed.


This is the river behind our camping area. I'm glad the pictures lined up well to do this panorama shot. Click the picture to see the detail.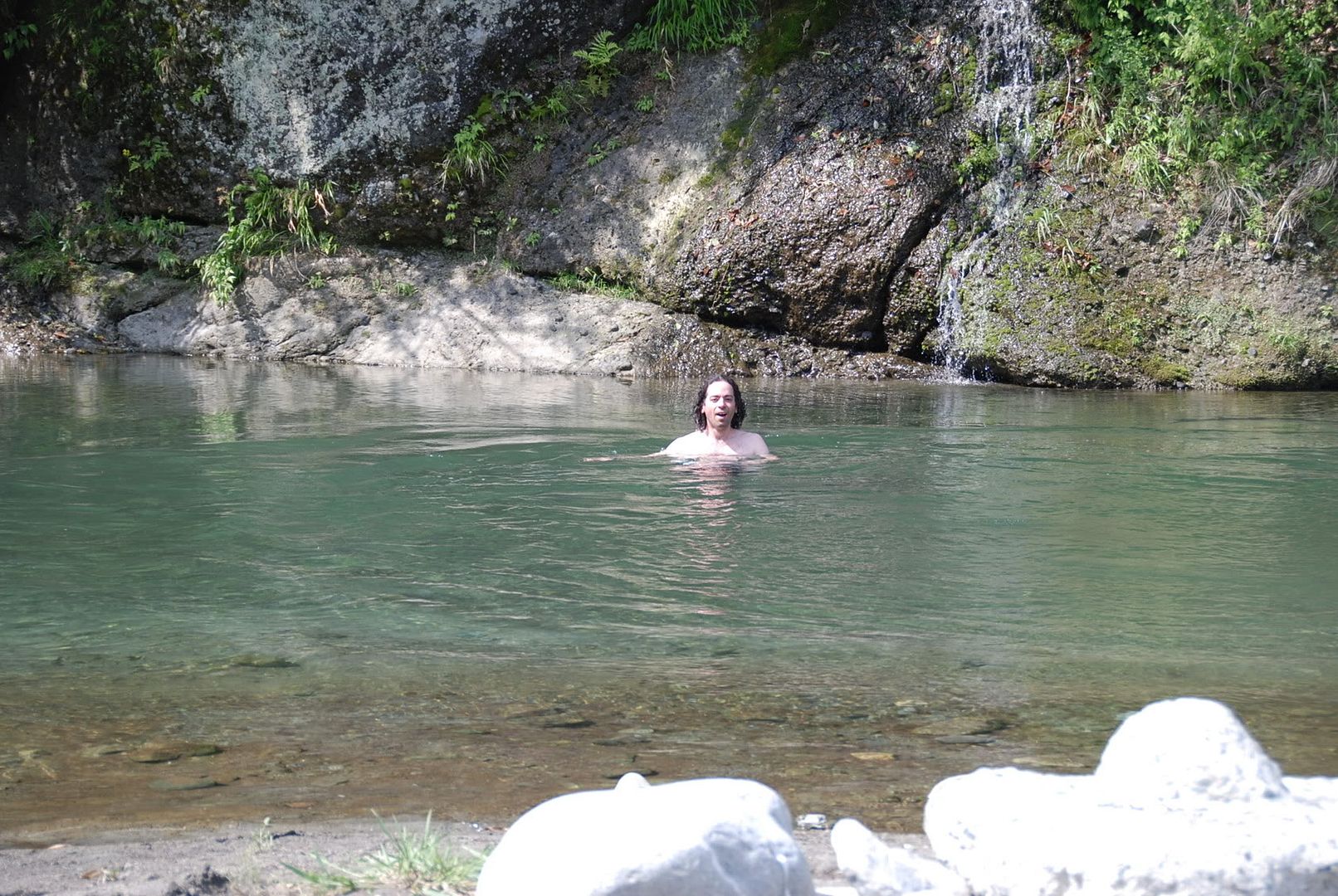 I went swimming twice.

The water was so freezing that I couldn't stay in too long. I was feeling numb in my legs and arms.

It was very invigorating! A nice way to wake up.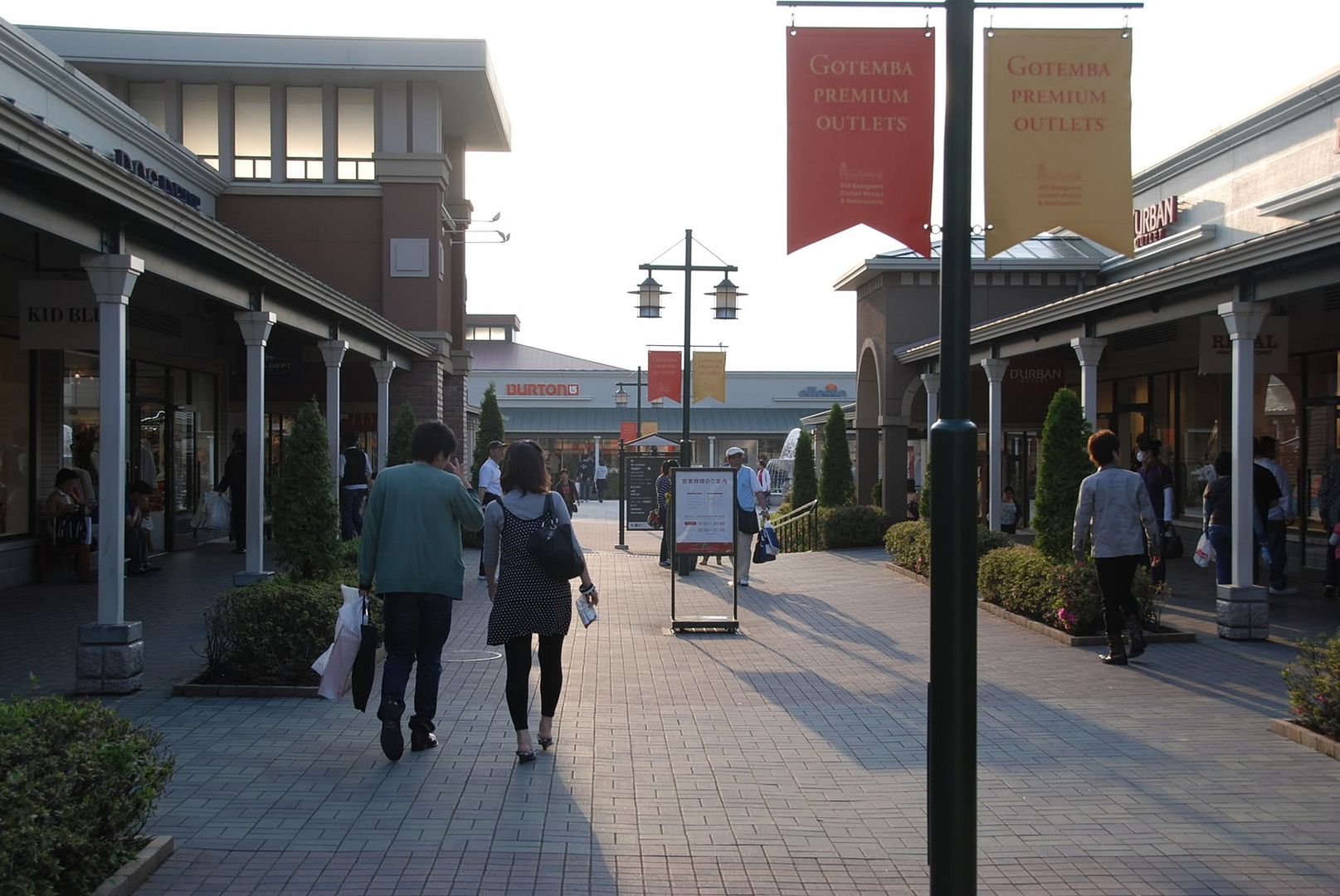 On the Friday we packed up, but before driving home we went to Gotemba near Mt Fuji.

Here, we went to the Gotemba Outlet shops where they had a lot of boutique brands selling at discounted prices. We didn't check out any of the stores. Instead we bought ice cream at Cold Stone Creamery. I had a green tea one with cake.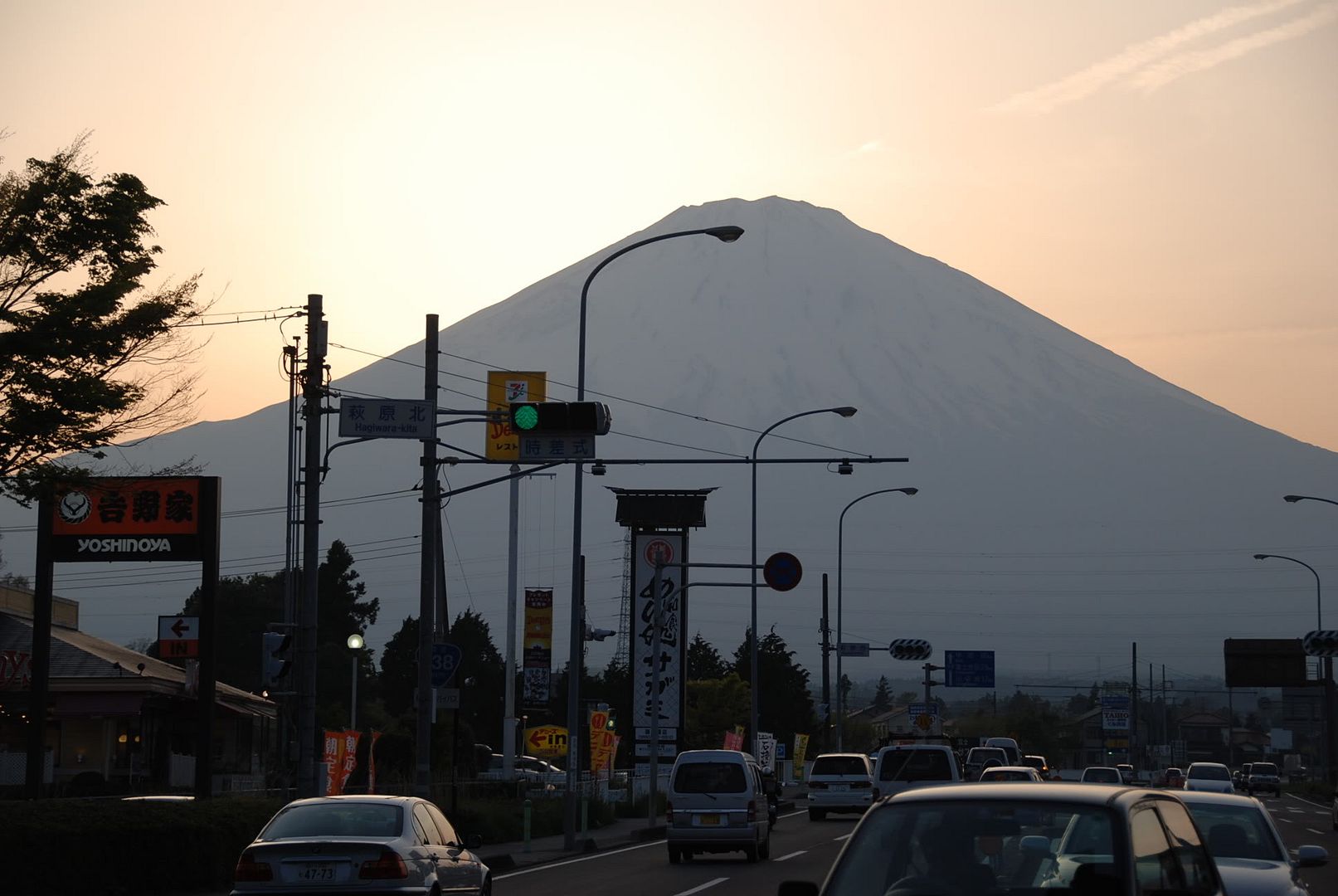 Finally I've gotten to see Mt Fuji.

The sun was going down, but it helped me capture some moody shots like this one.

I'm really hoping that this year I'll get to climb to the top this year. One of those things I HAVE to cross off my list.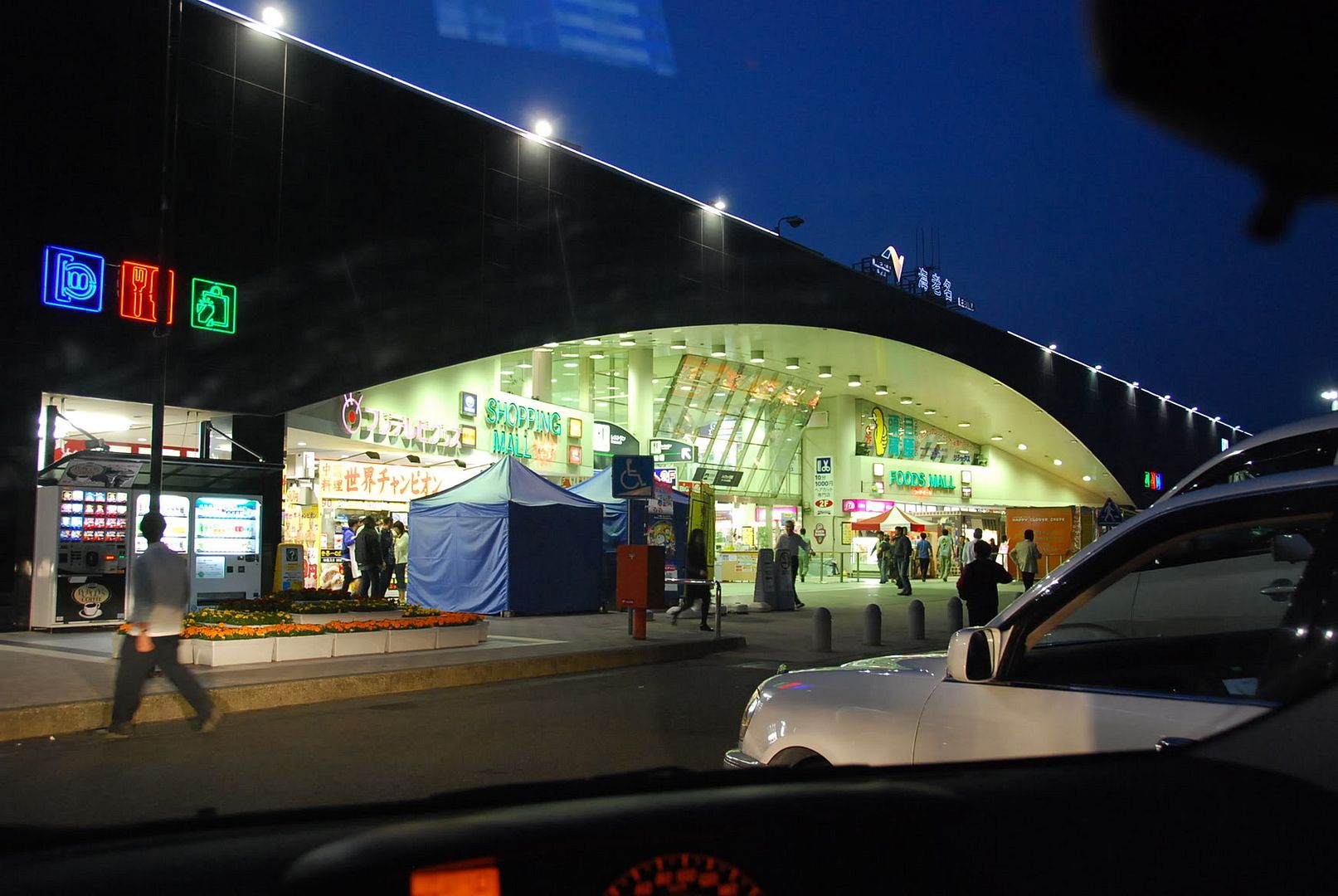 As we made our way home we stopped for refreshments at the biggest rest stop area I've ever been to at Ebina.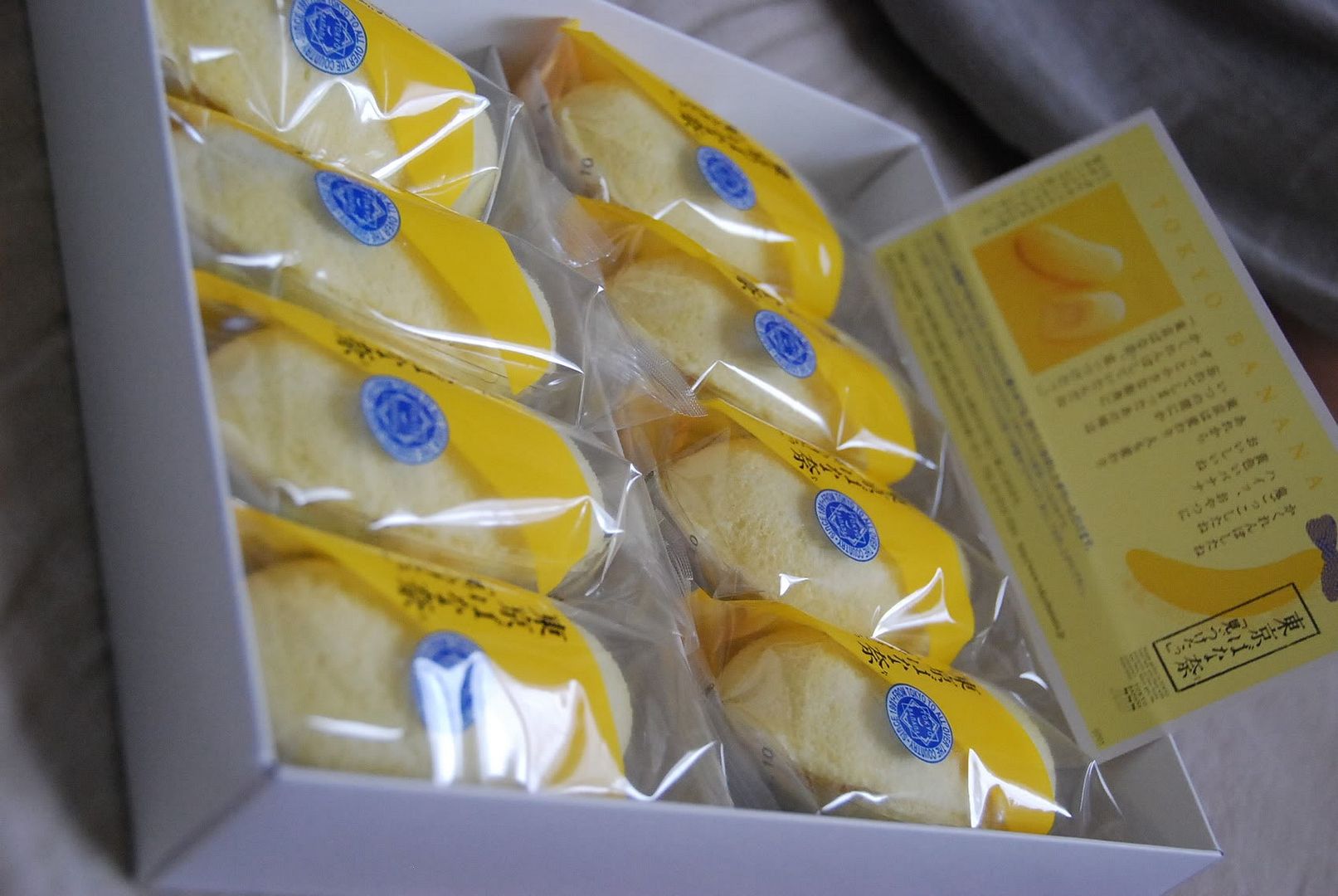 I got a more satisfying icecream, as well as bakery pastries and some Tokyo banana creme cakes. I heard they were famous in Japan so I decided it would be good to try them.

Yummo!

That night we planned to go to AgeHa, but instead ended up at Camelot in Shibuya. I've been really wanting to check out Ageha so it was a little disappointing at this quite ordinary hip-hop club. They didn't ever play songs the whole way through! The girls weren't too bad. Maybe a little too young, but still some eye candy.

Blurry-eyed I caught one of the first trains home at 5:30.

Although quite sunburnt, it's been a nice start to my holidays. A "golden" week indeed.