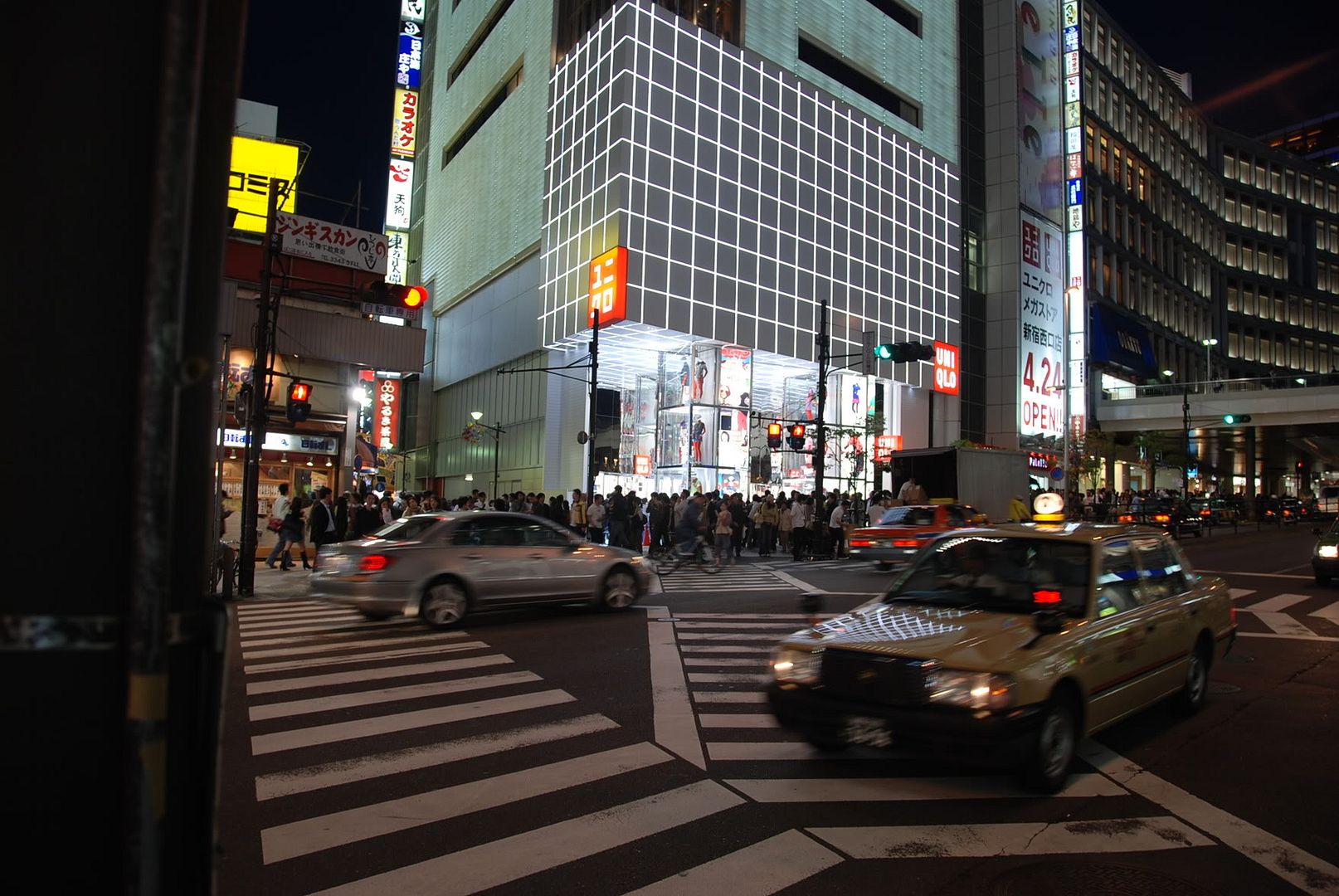 Who would have thought that after I discredited it as a clothes shop devoid of any style, that I'd find myself stocking up?

A new Uniqlo has recently just opened up a few days ago on the west side of Shinjuku station opposite the Bic Camera/Odakyu store, where once was a mobile phone shop.

On Sunday it was packed out with shoppers looking for opening sale bargains.

My only purchase was a red plain t-shirt that I plan to screen-print something interesting you might see in a later post if it's a success or not. For only 790 yen, it was small change.

I found a pink polo that I took a liking to. (Yes, pink)

Unfortunately they didn't have my size, so we went to the other Uniqlo to find out though they DID have my size, it wasn't the 990 yen sale price. And NO, they wouldn't match that price.

Today I found a loophole.

I bought the medium size exact same shirt from the sale store, and trundled across to the other store to exchange for the "right" size. I wish they would have saved me this exercise and just matched the Goddamn price!

Feeling pretty pleased, I got myself an orange with white stripes polo as well that I thought would look really good with jeans in a Weezer kind of way.

Another fun day going to shoppingu.