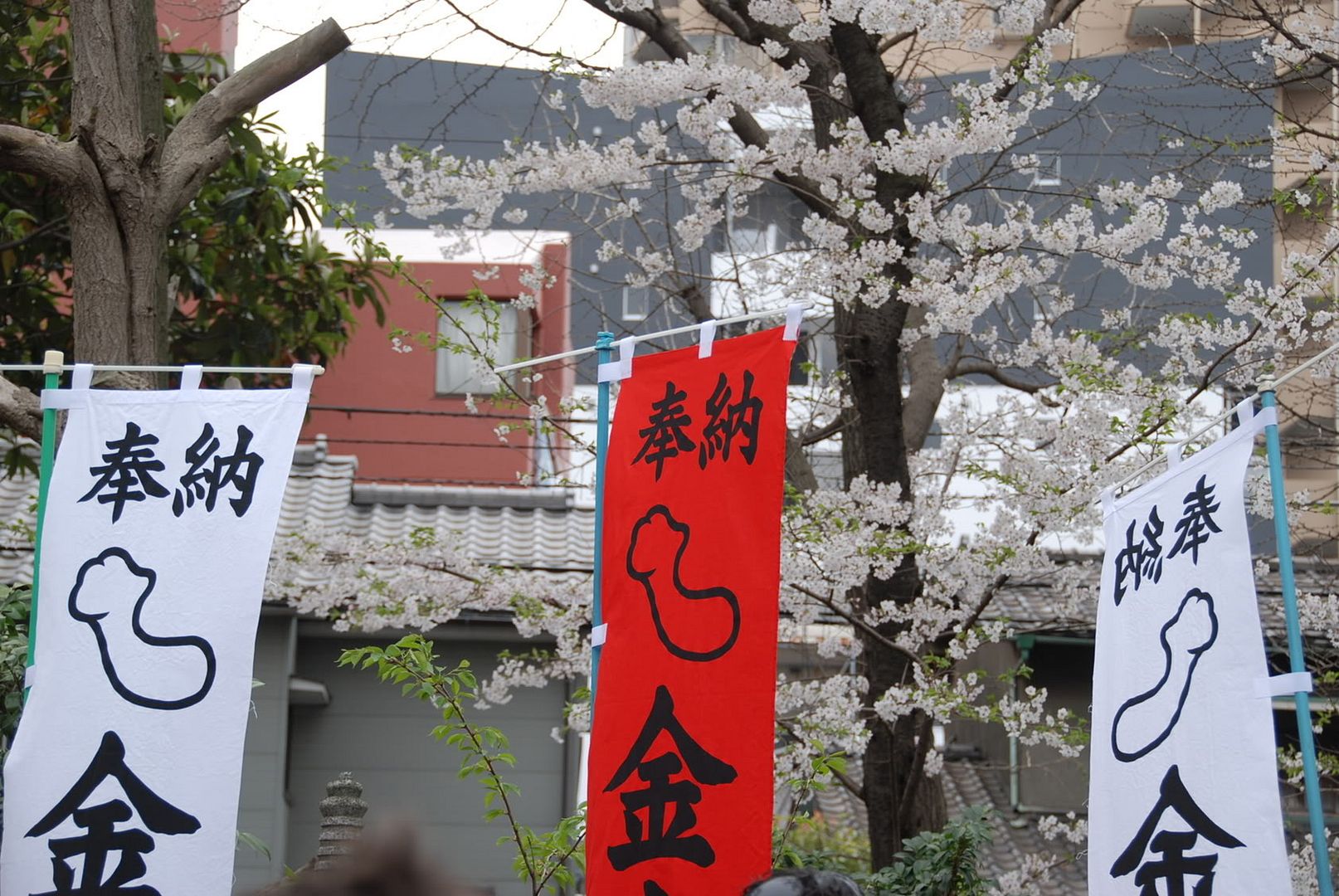 I wasn't going to miss it this year. No way!

On this special day, the first Sunday in April is the Kanamara Matsuri in Kawasaki Daishi.

It's better known (at least to foreigners) as the "Penis Festival". Everywhere you look, it's there in not so subtle detail.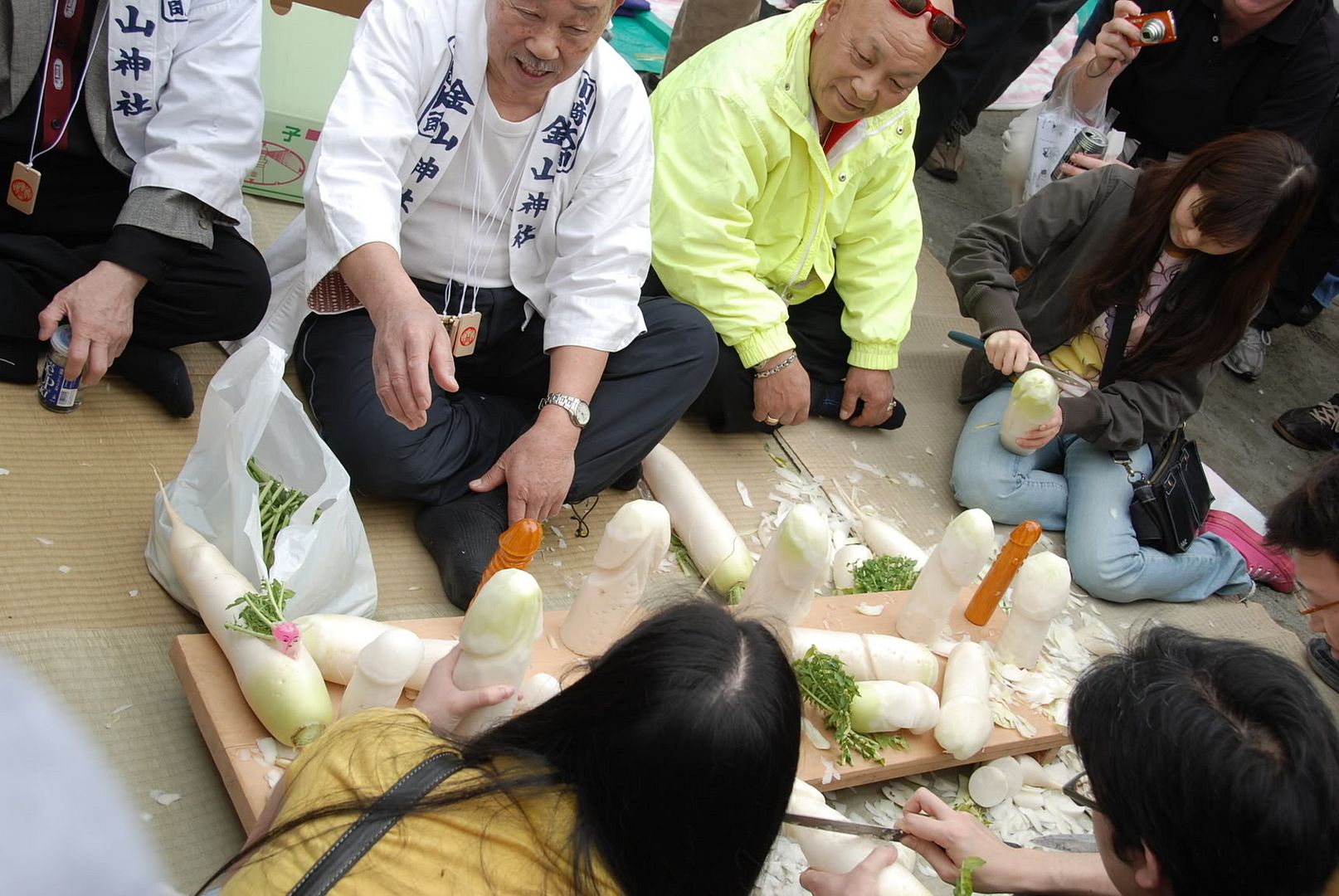 Carved out of radishes.


It was eaten as candy. She looks like she's really enjoying this.


It was getting really crowded once they sent that big pink phallus on it's merry way down the street at midday. Strangely it seems guys were taking most of the photos today. Penis envy?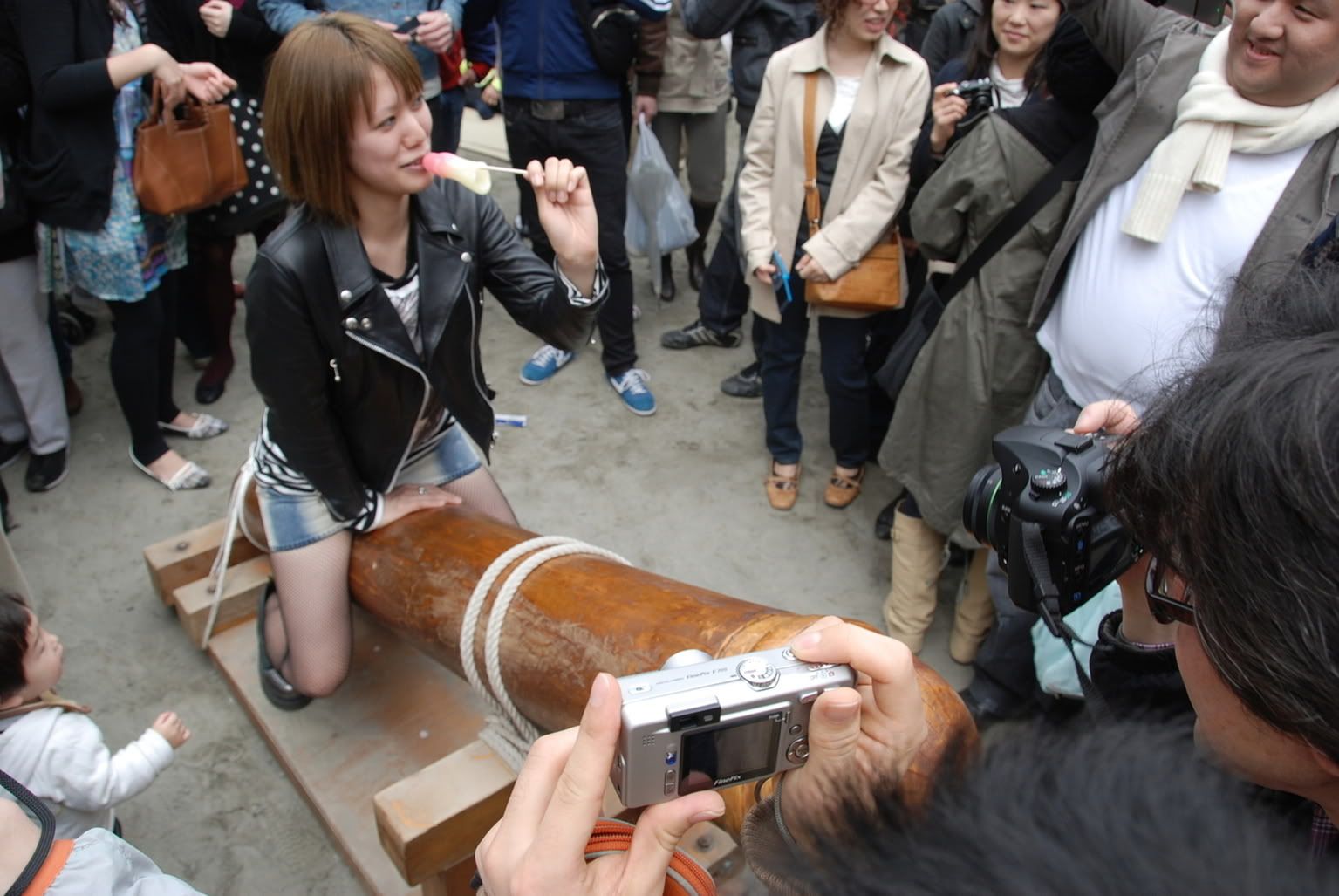 There were also a few wooden penises (penii?) around that almost no one could resist for that perfect photo op.


This truly was for all ages. Grannies were climbing on board. Even parents were putting their little kids on for a ride. Great to see those fricken surgical masks on too. The whole family!


I couldn't wait to get on that wooden phallus myself. We're going this way!


A couple of randoms posing for this one. It didn't take much persuasion either. Thanks guys!

There's not a whole lot of information about getting there and times. If you're thinking of going, the easiest way is catching the Keikyu line to Kawasaki, where you change trains to the Keikyu-Daishi Line and get off at the Kawasaki Daishi station (3rd stop). You'd want to get there by the midday procession down the street.

Would I go again next year? Not telling..