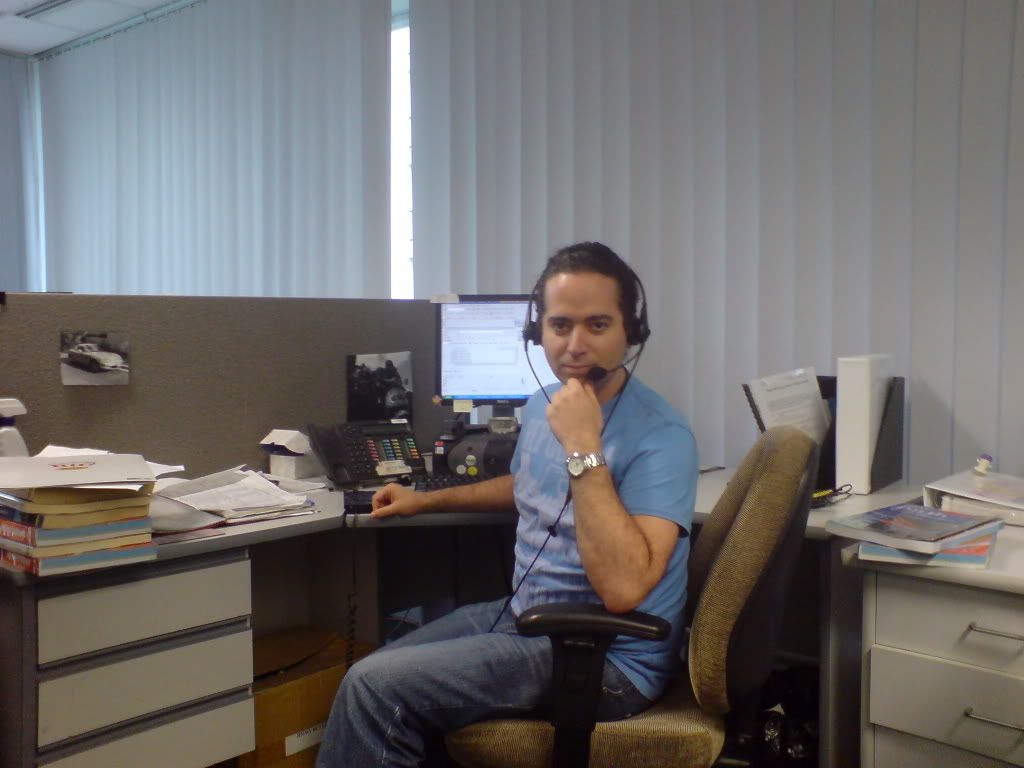 This is my last day working in this construction industry call centre. It has been almost 6 and a half years since I started so I was feeling a little emotional.

I said my goodbyes to all the people I have worked with over the years. Later on, we went to Arrivederci's (how appropriate) to have last drinks and pizza. There was a good turnout.

I've always been afraid that if I organised a get together and no one came I would be so embarrassed. Cue flashback from Grade 7 when I went for sports captain. I stood up for the counting of the votes and I only got one vote which luckily was my own vote. So, all good tonight then. Last to leave was Gina and Kath about 9pm. Thanks girls, much appreciated!

I caught the train alone to the city and went to the Dub. Always a good place to meet the travellers of the world and every once in a while pick-up. I'm just doing my best for international relations!

I talked to Dan from England (just talk, I'm not gay okkkay?). On the dance floor he did some stupid dance moves that the asian girls loved. I must use this tactic as it's better not to be as self-conscious as I am.

I caught my bus at about 2am. I had a little cry on the walk home. All these things are really starting to get to me.