Out of character for a Sunday we got up early. Why?

Marusho, a supermarket in Yotsuya Sanchome has a 30% discount of icecream on Sundays. The last time we went they were sold out of what we wanted. So.. we got our 7 pack Morinaga chocolate ice bars!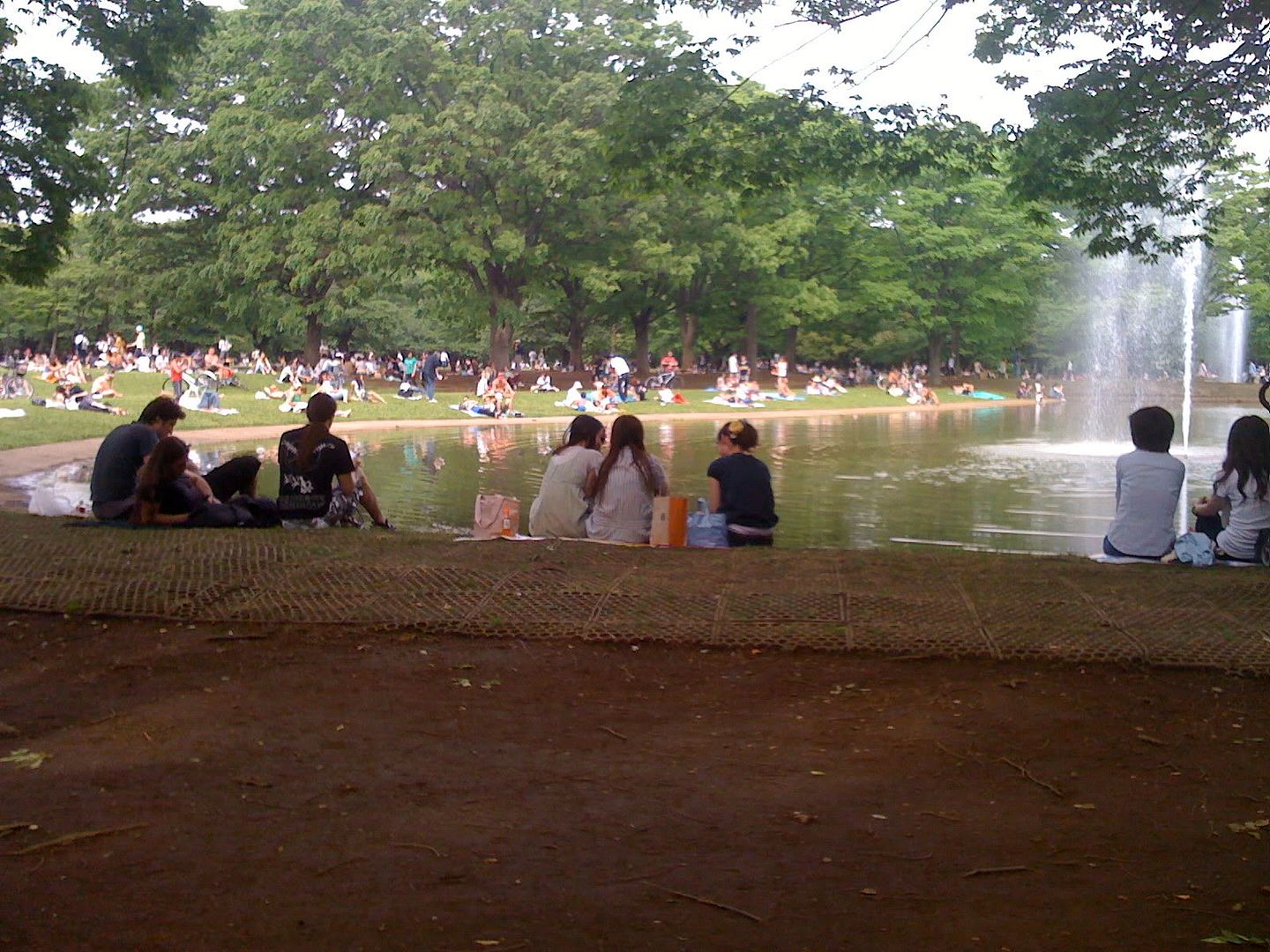 Because we got up so early I thought it'd be a good idea to have a mini picnic in Yoyogi Park. Unlike Shinjuku Goen, this place is free, popular and you might get to see some cosplayers on the Harajuku bridge. We brought some bakery food to snack on and watch the passing parade.

It was so hot today. About 27 degrees celsius! It feels like summer is on it's way. I wore shorts for the first time this year.

When we got home I thought I'd get another box of el-cheapo ice blocks. This time we got Meiji's Strawberry bars instead.

To my surprise the Morinaga bars were smaller than the ones you get at the combinis. Still they were a good little bargain on a hot day.

Actually I prefered the Meiji icecreams. To me it tasted like the icecream we get when we go to a nearby Shabu Shabu restaurant.

One icecream that I'm really getting a taste for is Haagan Daaz green tea Icecream. I never knew this stuff existed! It's becoming a close favourite to their Azuki Milk.

Yum.