The Weetbix has run out. Although I was offered to get some more sent back from Australia, the real problem was.. we're out of coffee again!

I thought I had rectified the situation by heading down to YaMaYa on Sunday and buying amongst other things, (namely Snickers, corn chips and Don Simon mango juice), a 1kg bag of lovely ground Mocha coffee.

To my absolute horror on opening the coffee, I had bought BEANS instead of pre-ground coffee. I was about to toss the beans whole into the Moka pot in desperation, to stop myself from hyperventilating. I relented and decided to just get a coffee mill.

T'was hard facing kindergarten classes without my coffee fix, but like a super trooper I came through fine. Thanks big M!

Anyway, after work I was on a mission. I went to one of the 100 yen shops. For some reason I figured they have just about everything else, why not a coffee grinder?

Unfortunately not.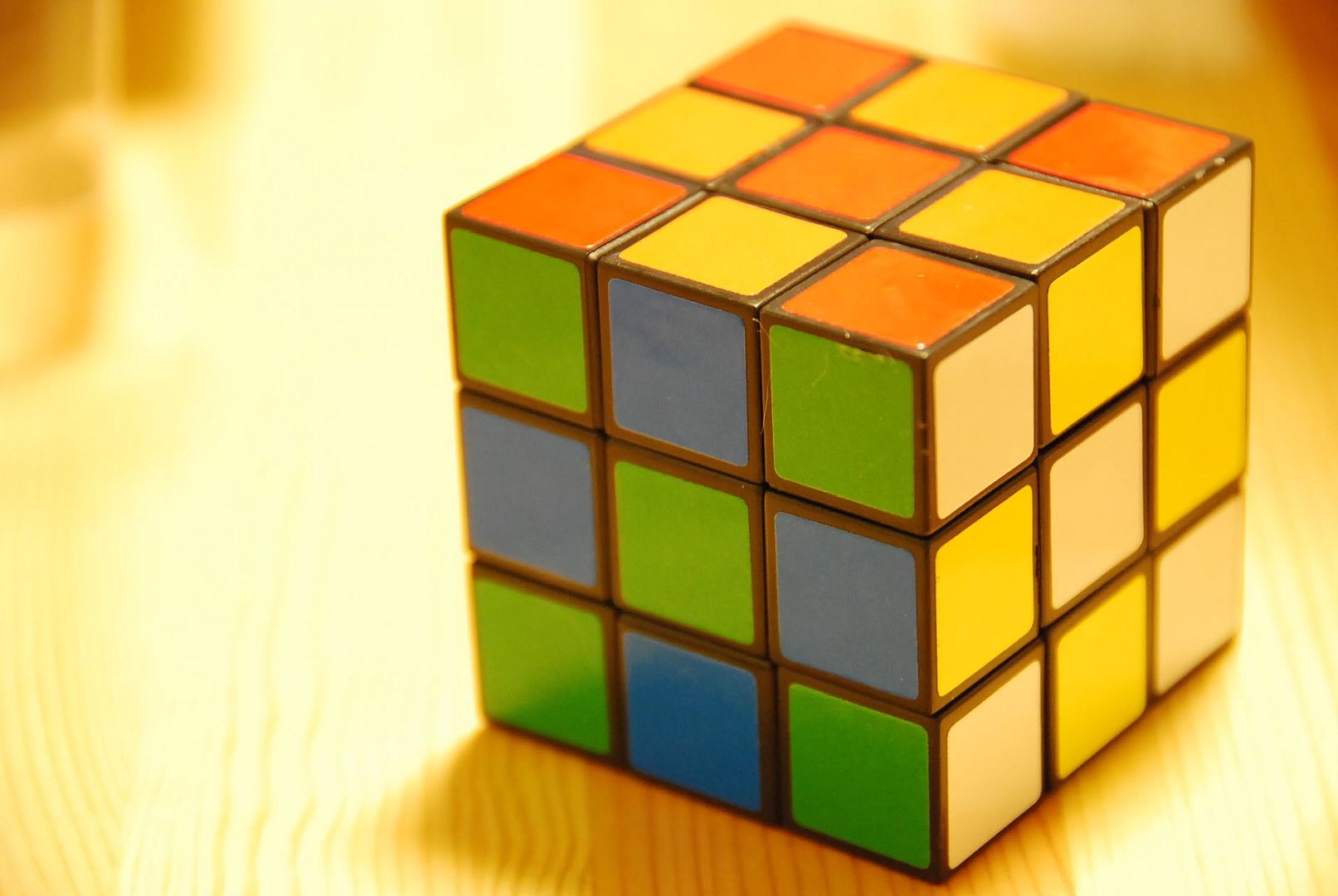 I have to give the 100 yen shop props though. Out of the 101 useless things I don't need, I picked up a "Made In China", Rubik's Cube.

Why? Why not, It's 105 yen! I could've got the Hello Kitty one, but instead got the "classic" standard pastels only.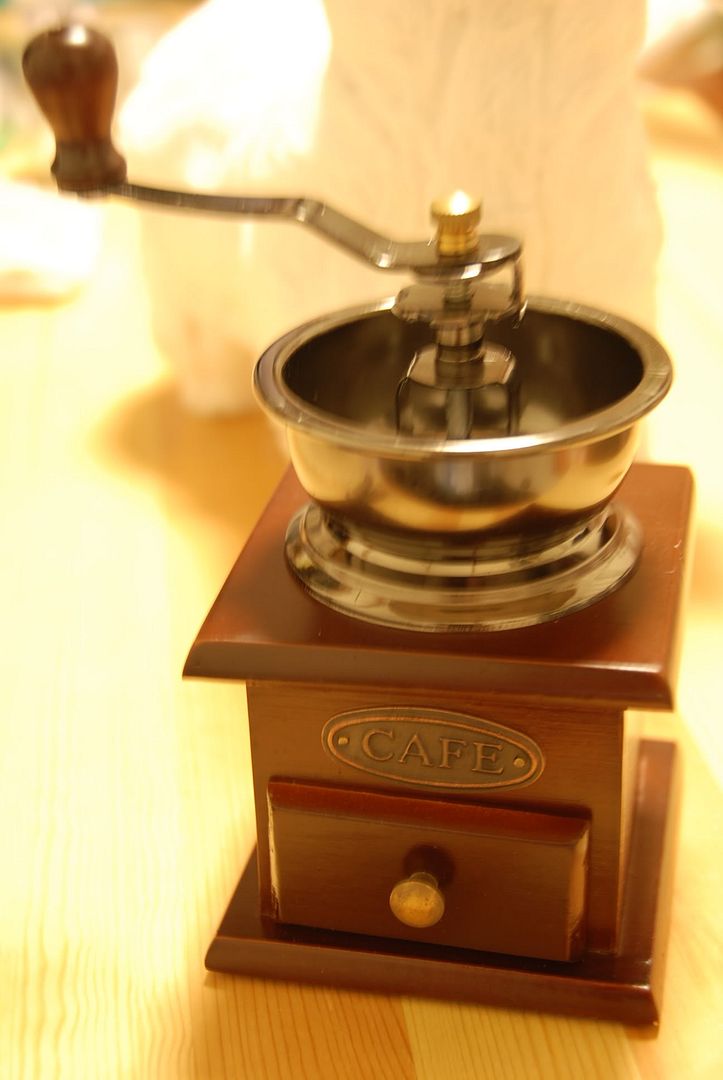 We found two coffee grinders at Don Quijote. One was electric for about 3,000 yen, and a manual one for about 1,300 yen. Of course I took the cheap one. It has a cute, old vintage style that I liked, with a wooden drawer for the grinds.

We got hungry so it was "all you can eat" tabehodai at Mo Mo Paradise. For 90 minutes and under 2,000 yen, it's a satisfying feed.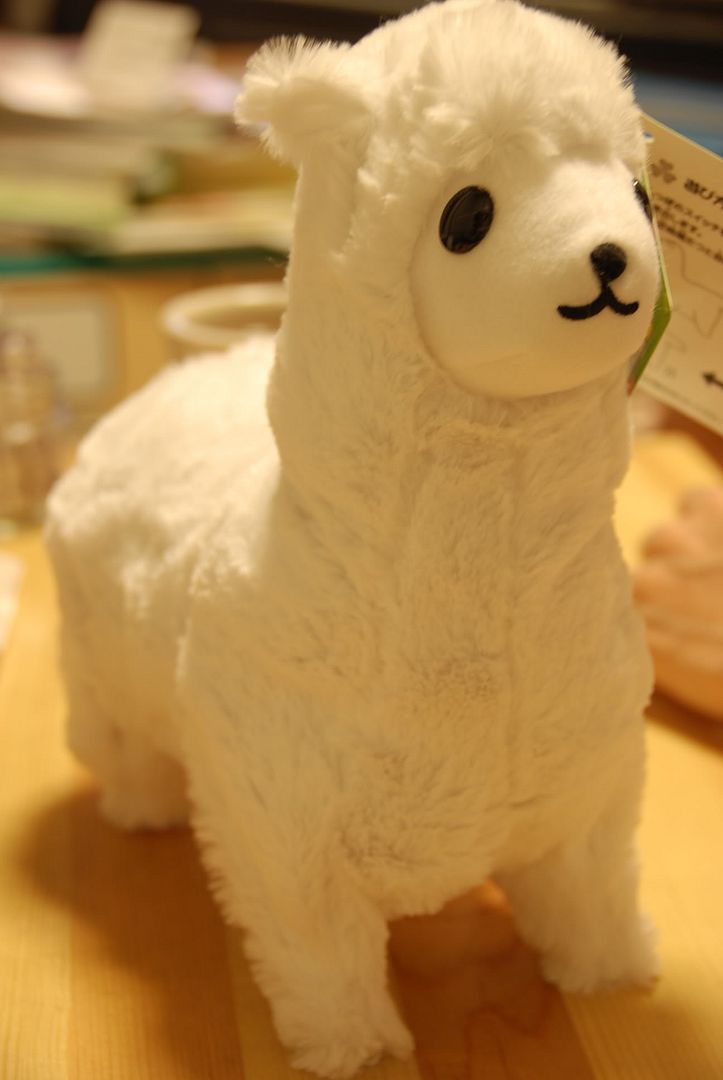 While I haven't played the UFO catchers since around January, I relapsed today and played for a motorised Llama in Kabukicho.

The gf wanted it badly, though it was pretty hard to get, even with help from the reluctant staff person. She's happy and yes, it's kawaiiiiii!.

From one addiction to the next, I still get G.A.S. for guitars. I'm trying really hard not to buy any more guitars but it's so damn tempting in this place.

It doesn't help when the Rock Inn has just opened up a used store with quite a few desirable guitars I wouldn't mind adding to the "pile". I saw the same Mesa F-50 amp as mine too. They asked for double what I paid. My prediction is that it will be a classic amp like my missed JCM 800!

I looked at TC Gakki again just after work again too. There's some real nice gear here. I probably mentioned it before but there's also a vintage guitar shop right next door with "vintage" (ie. expensive) prices. We're talking guitars from the beginning of the time when Leo made his first Fenders. It's like a guitar museum in here. Well worth checking out for the "tour".

Arriving home I couldn't wait to try out the coffee mill. It's manual so it takes quite a few turns to make enough for the standard two cups. It was easier than I imagined. It's pretty much the same mechanism as a pepper grinder. The grinds came out really fine. I was surprised.

How does it taste? Oishii!