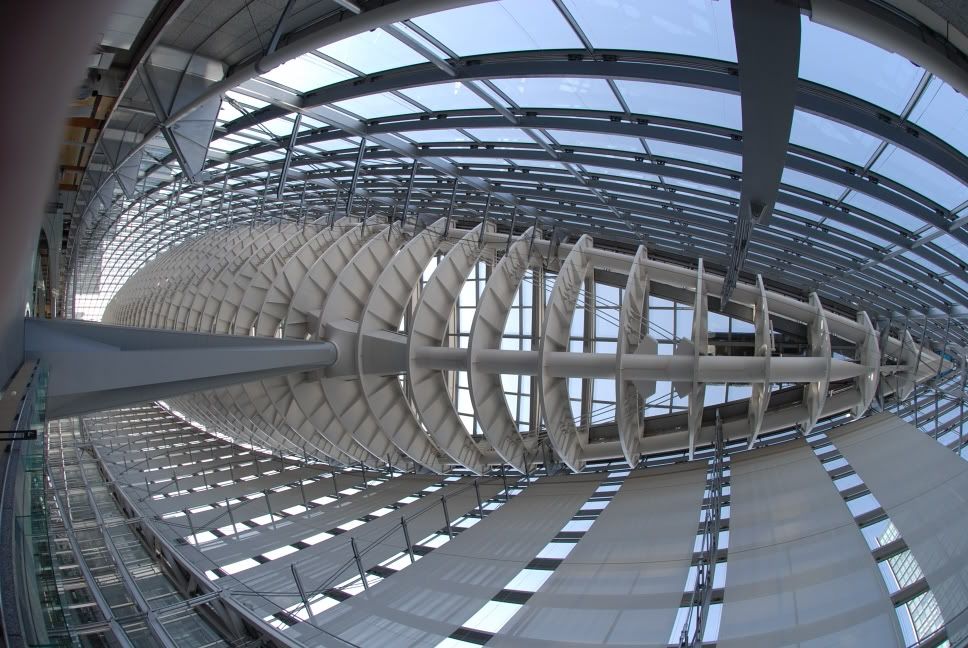 I'd been planning to take my SLR with the fisheye lens to Ginza for ages now.

In particular, I thought the Tokyo International Forum would make some awesome photos.

This one is definitely my favourite.

The only thing that spoils it, is my finger that you can see out of focus along the bottom on the picture.

Depending on where you're pointing the camera, it can be all too easy to see the cameraman in the photos.

Can you see me anywhere else?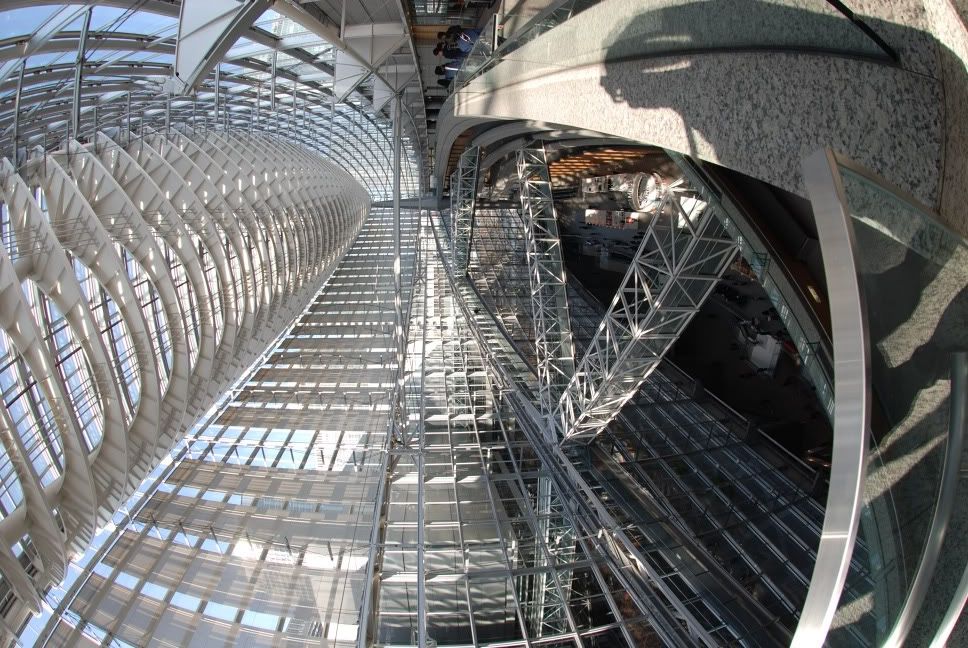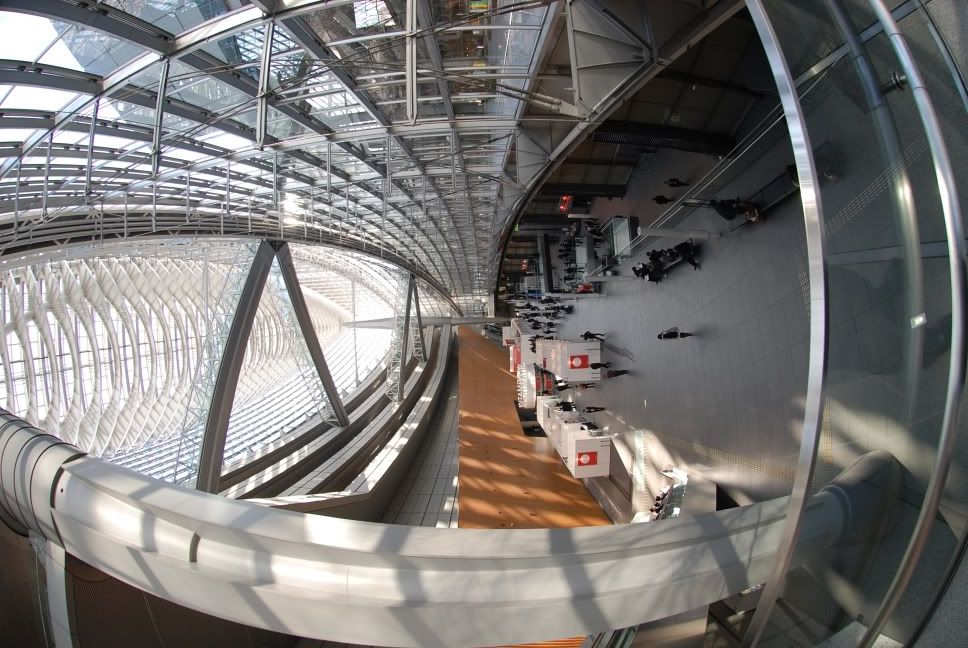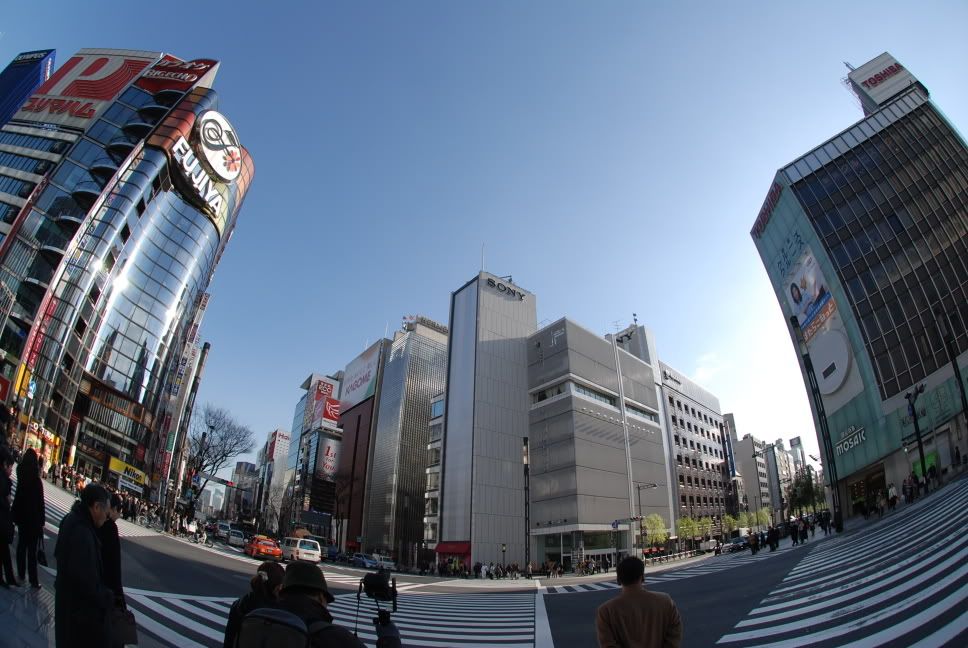 Once I left the Forum I had to make my way back to start work.

From left to right it's the Fujiya building, middle is the Sony Building and then the Mosaic department store.


This just to show that yes, I was in Ginza. Here's the Ginza metro exit.

Time to start work!