Almost two weeks ago, on September 13th, we saw the first opening in Japan of a H & M store in glitzy Ginza.

Being my day off today, we decided to check it out. As usual the trains make it seem further from home that it is. It didn't take long at all to get there.

Neither I, nor the gf knew where it was, so of course I had to ask a security guard where it was. The question was easy, the rest I just watched where he was pointing and nodded my head.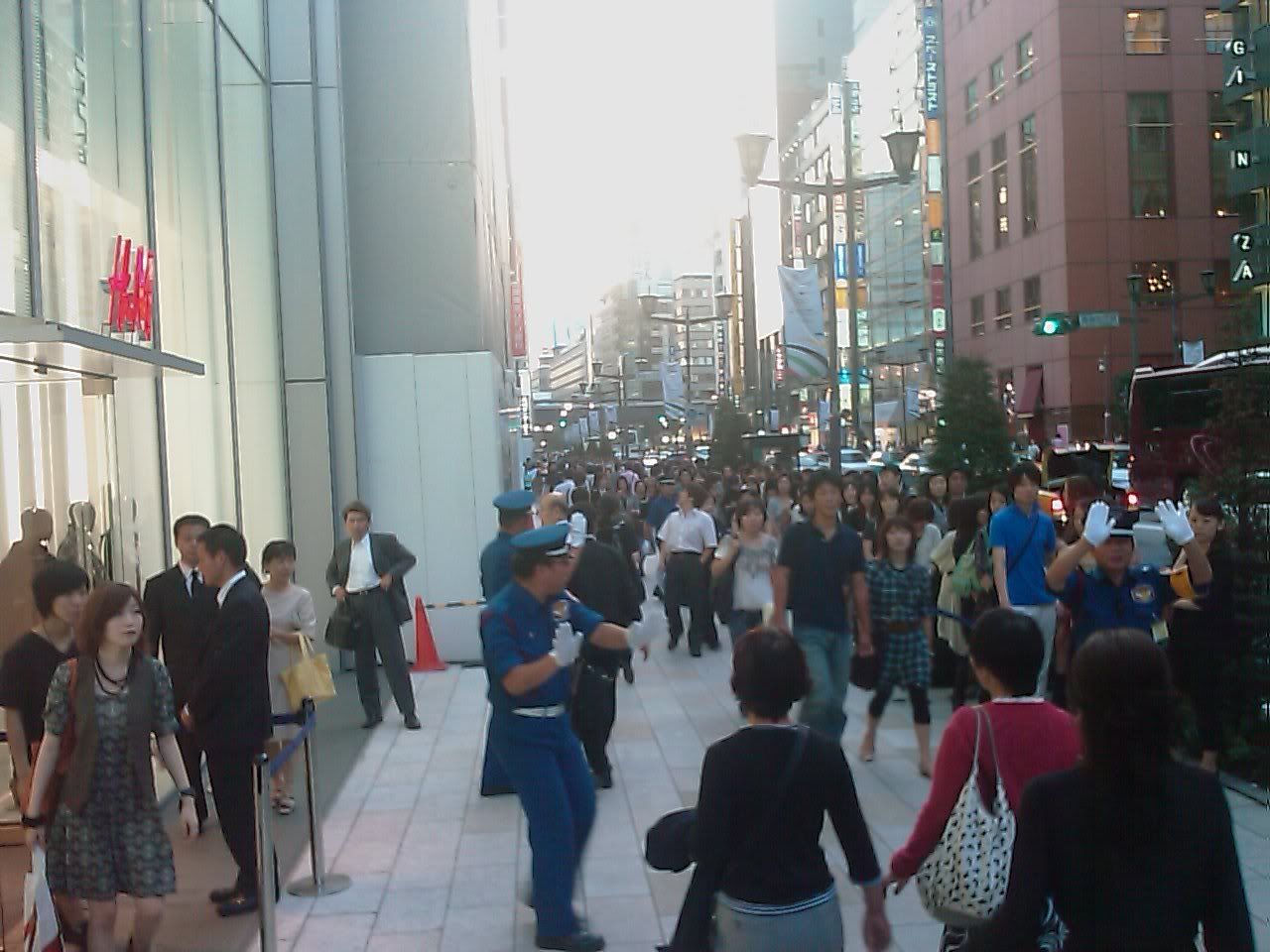 I was shocked to see that they had set up a queue to enter the store that went across two street blocks!

Those Japanese are a crazy bunch. There's no way I'm waiting in a line THAT big for a clothing store.

To kill some time we looked around some department stores in Ginza. We walked into Kimuraya and Sampleman® proceeded to eat as many samples for maximum energy.

Our big mistake was to say we'd come back later, only to find all the anpan gone :(

We had dinner at the unagi restaurant we once went to ages ago. Still pricey, but really tasty.

Eel is not much different to a snake, but unlike octopus or prawns, I manage to just savour the taste, leaving the mental picture far out of my mind.

So, back to the H & M...

The line was considerably shorter later on, so this time we waited less than five minutes to get in.

Hooray!

There are three levels of women's clothes and only one basement floor of men's clothing.

This place reminds me a little of Uniqlo. The prices are reasonable, but I think the quality and style is a little more hip.

I hadn't planned to do any shopping, but I saw a brown argyle sweater vest that if Justin Timberlake looks pretty suave in, maybe it can make JiJ look less "otaku", (but likely more) than I am.

A girl looked like she was almost going to buy it with her bf, but as soon as she let it go, I snapped it up. It was 3,290 yen. Not bad.

I waited in line (again) to try it on. I wanted to see what it looked like with a dress shirt, so I grabbed a brown-orange striped one that was near the fitting rooms to see how it would look on me.

This shirt has a really nice slim-fit cut, so I unexpectedly bought that as well. Another 3,990 yen. Arriving home I realized I have a similar yellow-brown striped shirt, but I think this was a good buy anyway.

Want to see what they look like? Here you go..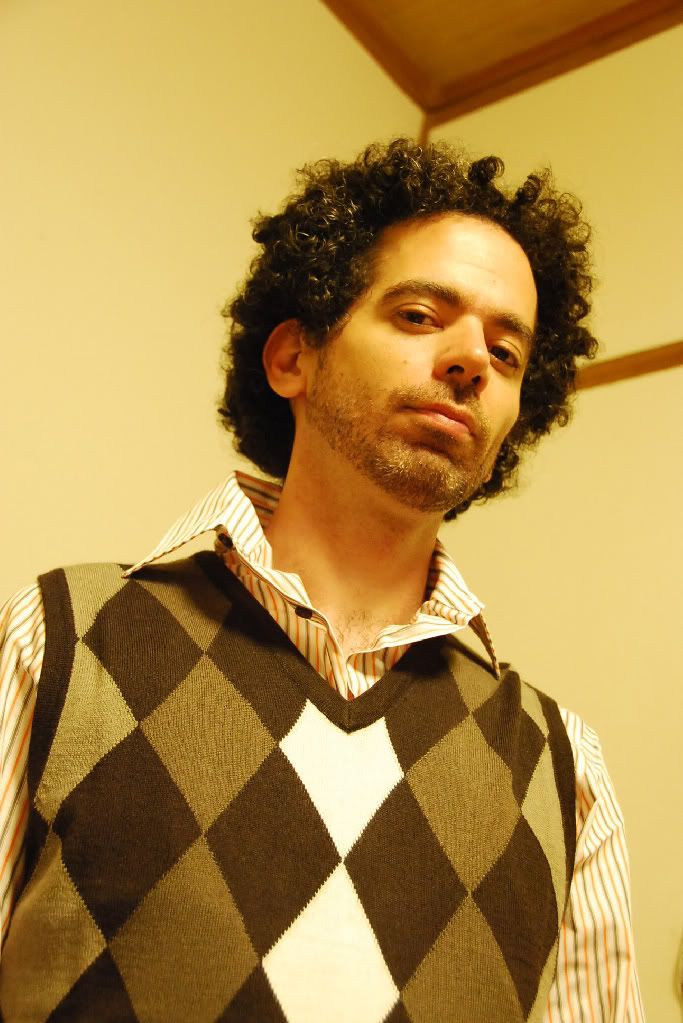 With my well-developed afro, "designer" stubble and this combo, I'm bringing sexy back. Ok? riiight..


.