Summer sales are officially in full swing and by the looks of the crowds, no-one is immune from it.

Although my only plan today was to go into Shinjuku specifically to get some coffee and juice from YaMaYa, I couldn't help but get caught up in the shopping frenzy.
The shirts you see here are my purchases from none other than
Uniqlo
. I know I dissed them a little
here
, but I kinda liked these polo shirts they had, 2,990 yen for two.
I think my mother would be laughing right now. She knows I'm not really a polo shirt kind of guy but I liked the cut of these and the material feels nice and cool to wear this summer. Hold the mouse over the image and you'll (eventually) see the blue one I bought.
I also got some drying inner-wear shirts from here to hopefully beat the heat (or at least my sweating).
Moving right along, I hit the Jackpot at a store by the same name, opposite the Kabuki-cho precinct.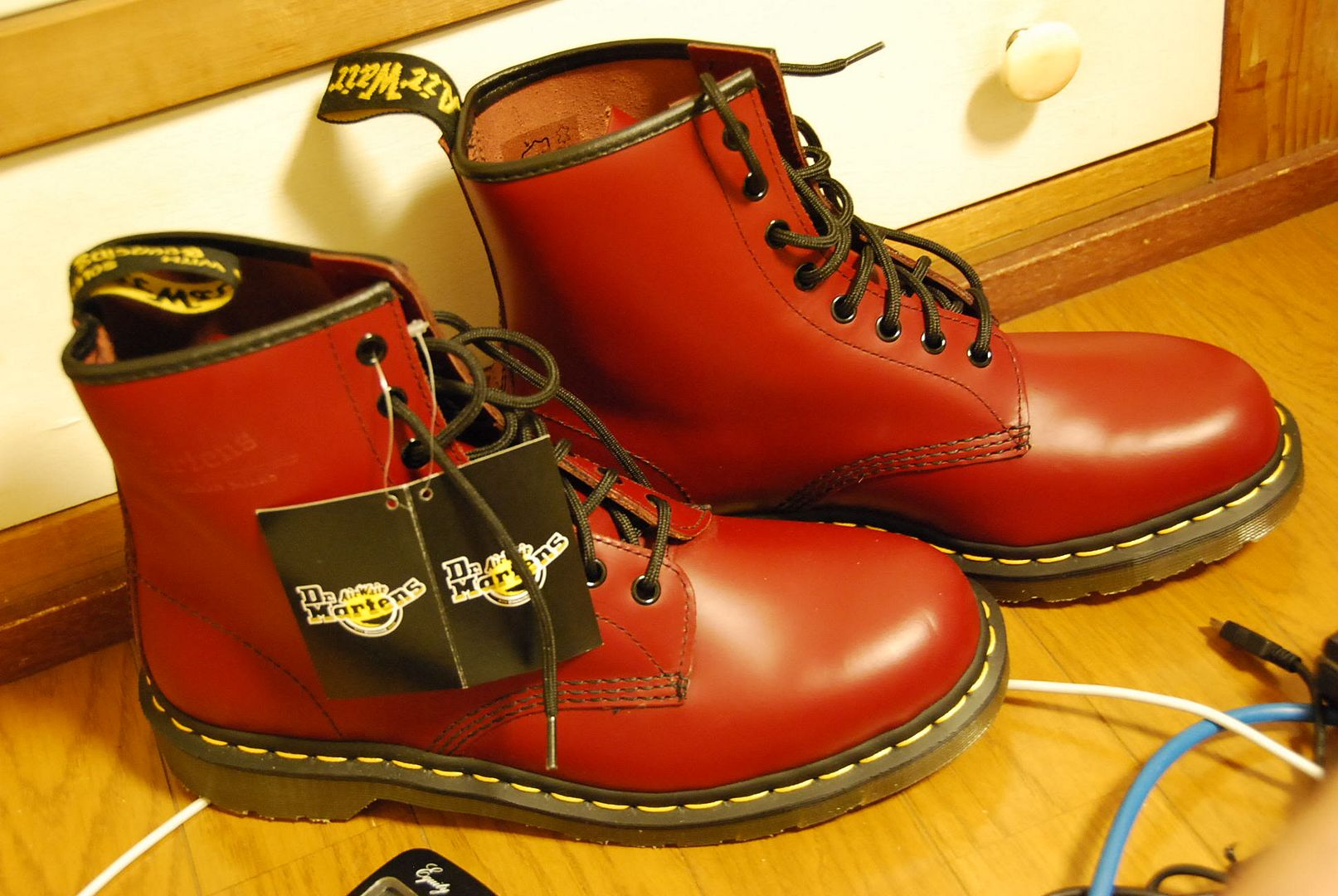 Here I found a nice pair of red Doc Martens shoes.
I used to have a black, and green pair that I bought for about $120 each, something like fifteen years ago, and that was on sale.
These days they are priced well above that.
Lucky for me I picked these up for 14,490 yen. Usually around here they average for around about 23,000 yen, so I think I did good with these. These will be great to wear for work.
I was surprised to find some more frogskins. I didn't buy them. They only had the grey pair and "dalmation" ones. Neither of which I'm interested in.
Later we had some crepes for an early dinner. I'd mention the name of the place if I didn't have the unfortunate incident of throwing it up on arrival back home.
I can't say for sure if it was food poisoning or not, but the gf had the same as me and she's fine. Maybe it was the moving in and out of air-conditioned shops and the almost unbearable humidity that did it.
I guess I'll never know.