We only had one thing in mind to do today and that was to see the new Studio Ghibli exhibition at the Museum of Contemporary Art (MOT) in Kiba.

We caught the subway line from Yotsuya to Kiyosumi-shirakawa station and walked about fifteen minutes.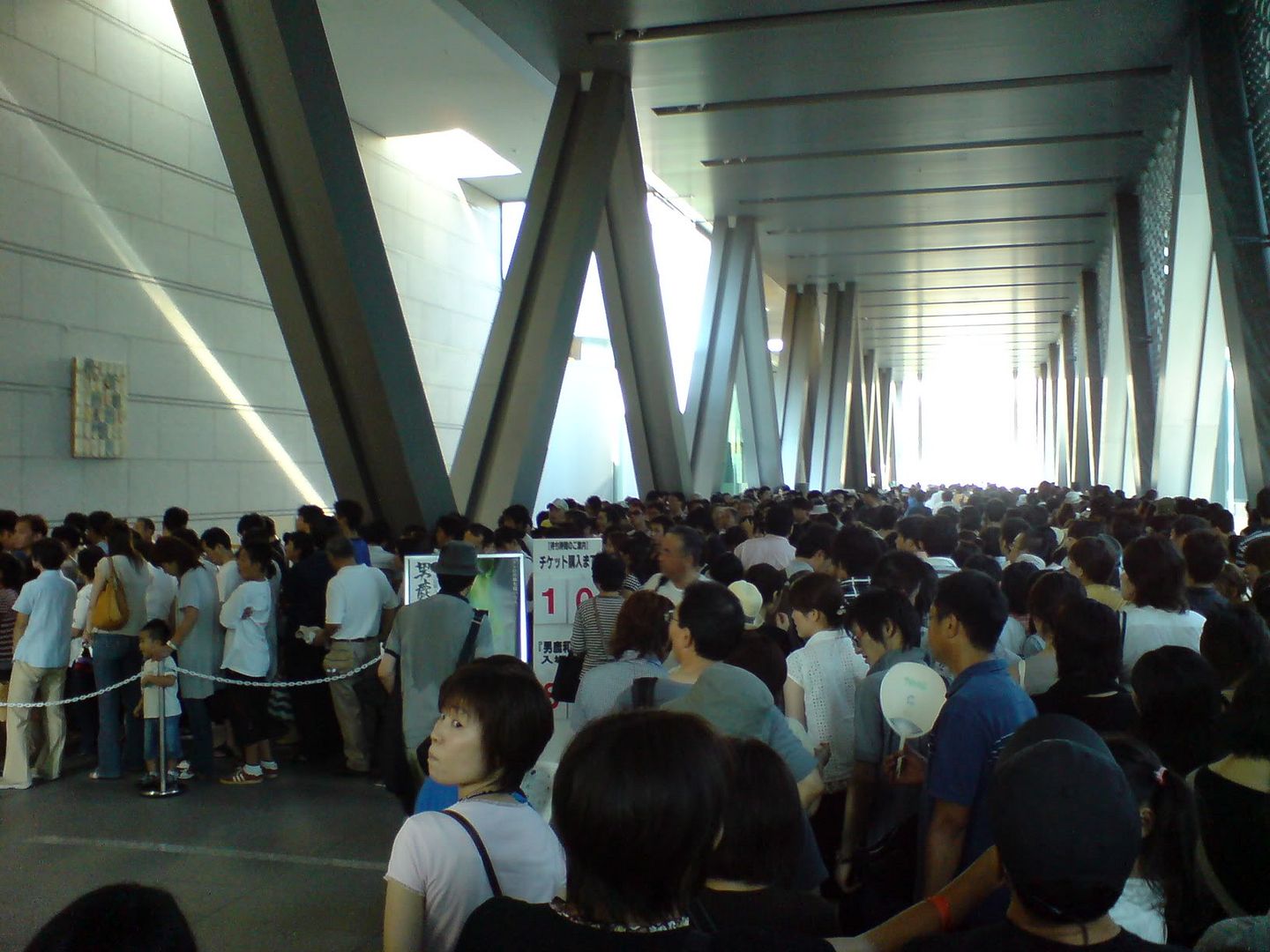 There was a huge lineup to get into the exhibition. In hindsight we probably should have just went to the normal section, but instead we waited one and a half hours to get in.

I recommend anyone coming to Tokyo to get the GRUTT (Good For Round Tour Ticket of museum) pass. It's 2000 yen and gives free entry for 56 museums, galleries and zoo for two months. For special exhibitions though it's discounted. Sounds like good value to me.

The exhibition itself was interesting enough. It was about the guy who draws the background landscapes for Studio Ghibli anime movies. We only had an hour an a half to see everything.

To end it off we heard Auld Lang Syne yet again in the polite japanese way of saying "Get outta here buddy!". I would hear it again later on getting out of a shop in Ginza. On New Years I'll be NOT singing that song.



By the end we were really tired so we took a train to Ginza, eating unagi (eel) at Chikuyo-tei. It was really nice meal. We kneeled on tatami mats, with a short table just like in traditional japanese eating. Eel is really tasty. Something like fish but maybe more tender.

After that we went home to rest and a little more shochu.