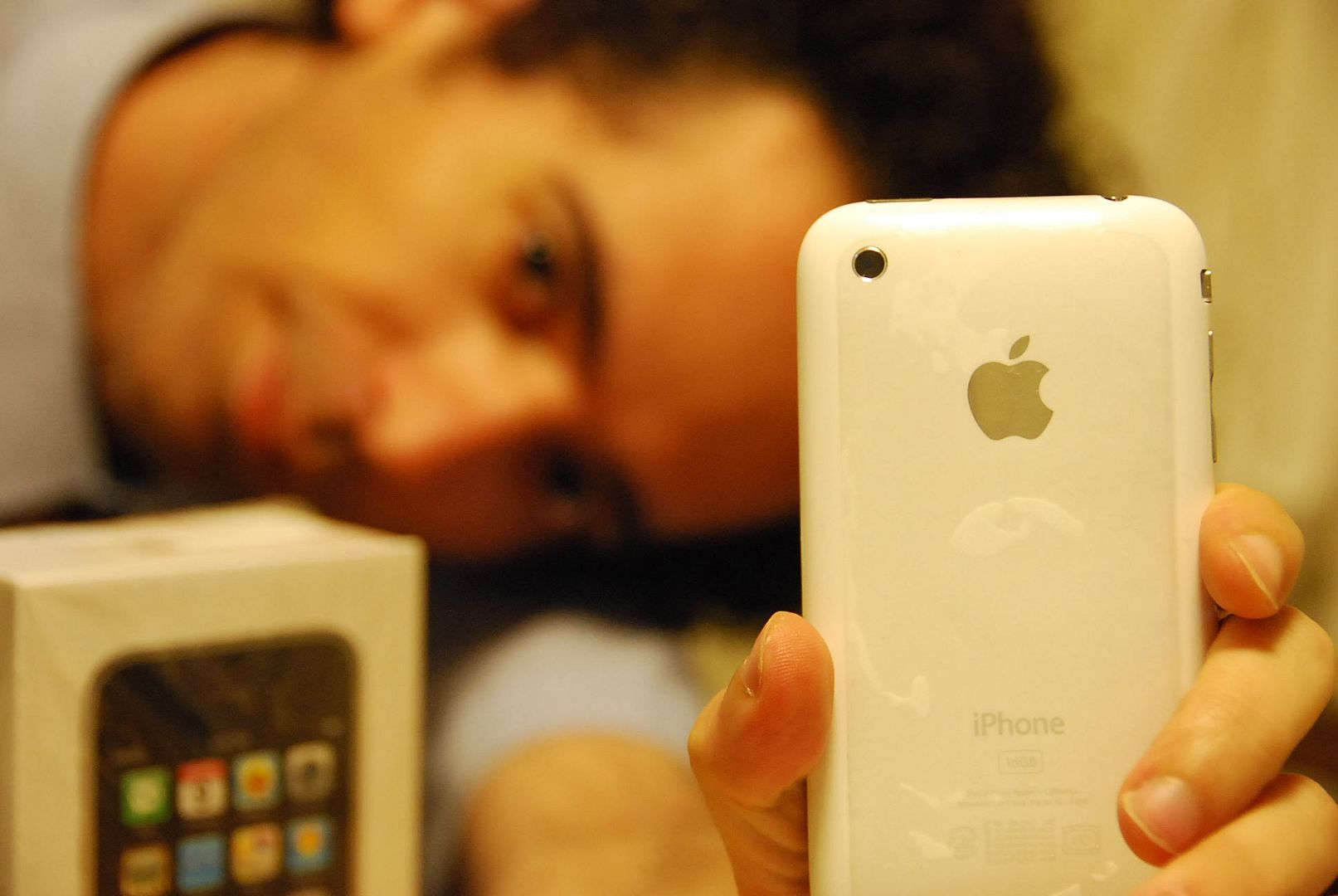 Hey there!

It's been a few days now and I'm really getting my head around my new iPhone.

Trying it out at the shops, I wasn't as impressed as I am until now, when I've got the chance to really see what it can do. Coming from a Windows phone, the experience is just smoother and more polished.

Yes, it does lack the much-requested, and often denied "cut and paste", and a video recorder, but I've found a way to get around things like that. Coming from the "user decides" upgradability of windows ROMs, the process isn't that difficult.

What I'm looking for now, is a good case to protect this little bundle of goodness.


Most of the big stores only have a small selection of cases. Luckily today in Yokohama I found a great range at Yodobashi in Yokohama. The ones that have caught my eye, are from Switcheasy. They really stand out, and look pretty funky.

So what were my other options instead of getting the iPhone?

Well, if your heart's not set on (or brainwashed) to get an iPhone, the next best thing is the Emobile S21HT, otherwise known as the HTC Touch Diamond.

On the eMobile plan they offer an unlimited internet plan that maxes out at 5,000 yen. What makes that deal particularly sweet is that you can tether, that is use the mobile as a modem to get internet to a PC, which is something Softbank don't allow without paying through the nose.

What stopped me from that was the S21HT's fixed japanese menus and the slow, laggy interface. My TYTN II had better performance than this!

The other alternative option was to get one of the new Dell mini 9's and an eMobile modem for anywhere internet on a similar plan to the mobile.

The other plus is the Dell's apparent hackability to run Apple's OSX, Leopard. If only Apple would make their own netbook!

I guess for now the iPhone is the next best thing. Internet in your pocket.

Gotta love that.