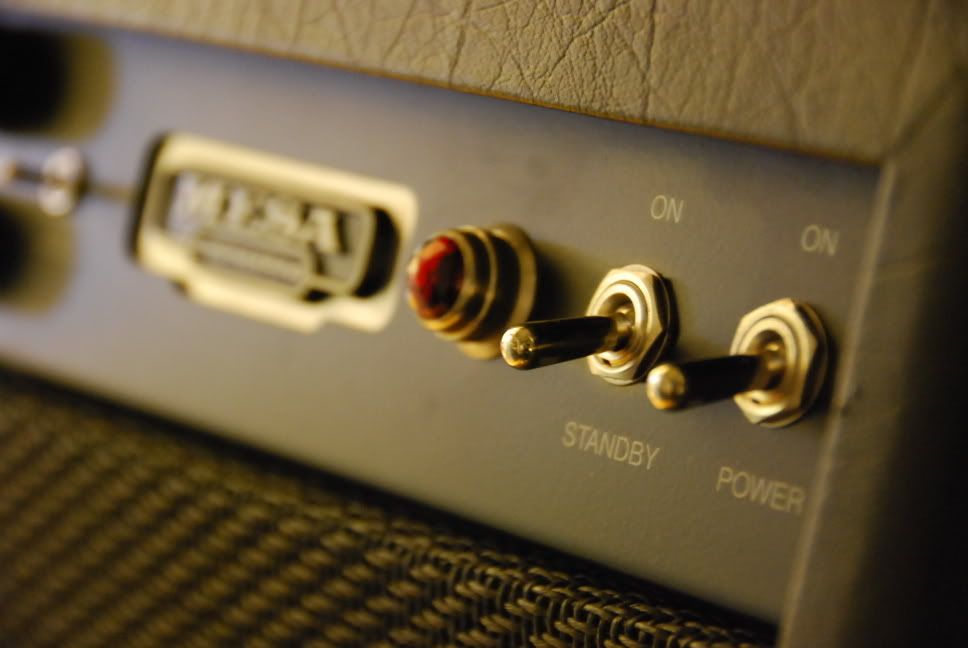 I waited half asleep for the courier to knock on my door.

After uselessly getting up twice thinking someone was there, he finally came 'round about 10:45am.

I couldn't wait to take it out of the box and plug her in.


Seeing it for the first time I was really impressed what amazingly good condition this is in. It's bigger than it looks in pictures, and quite a weighty 25kg! I had to hunt around the amp to find the footswitch and power cable.

The power cable has 3 prongs with an additional ground pin. First problem was that all the power points in the apartment are only two pins. I pushed it into one that gave the slightest bend on that third pin (Later on that night I got an adapter from Yodobashi for 380 yen. Solved!)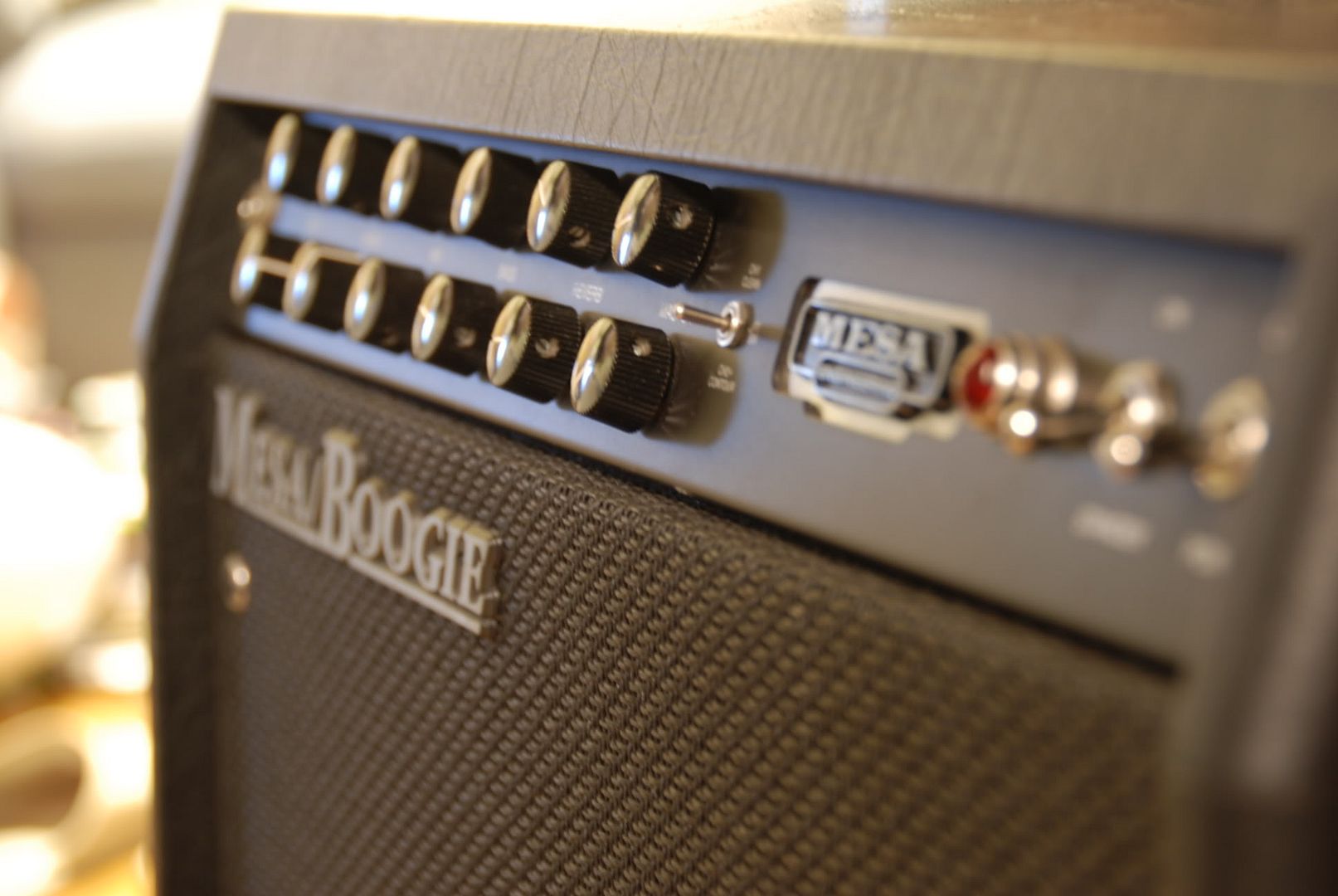 The amp has two channels, CH1 a clean, and CH2 dirty, as well as an additional fixed EQ "contour" switch on CH2 that gives it a VERY sweet push into a smooth, but chunky overdrive.

The controls are very different to any other amp I've tweaked.

At first I thought there was something faulty with the clean channel. With all the EQ controls zeroed, there is hardly any sound at all. Turning them up, the EQ is incredibly sensitive to subtle adjustments with sweet, chiming clean tones and tasteful reverb. Much different to say, the JCM 800 Marshall I had, where the EQ seemed to do not that much at all.

I think once you've tried valve/tube sound, it's hard to go back. In the mix I've been quite impressed with the sound quality, and flexibility of amp sims (although there's a bit of computer fizziness). With this amp, it's like having a sound that feeds off the subtle nuances of fingers on strings and wood. It's hard to describe how "alive" it feels with a harmonically rich sound. It makes me feel like I'm a better guitarist too, which is not a bad thing. As well, pinch harmonics are easy with this amp!

Although it's been superseded by the newer Express series, from my try-out last week, this amp sounds better to my ears. Still, this demo of the newer 5:50 amp gives you an idea of the kind of tones you can pull from this amp as well.

I found some very nice chunky demos here, here and here. Now that's what I call ROCK!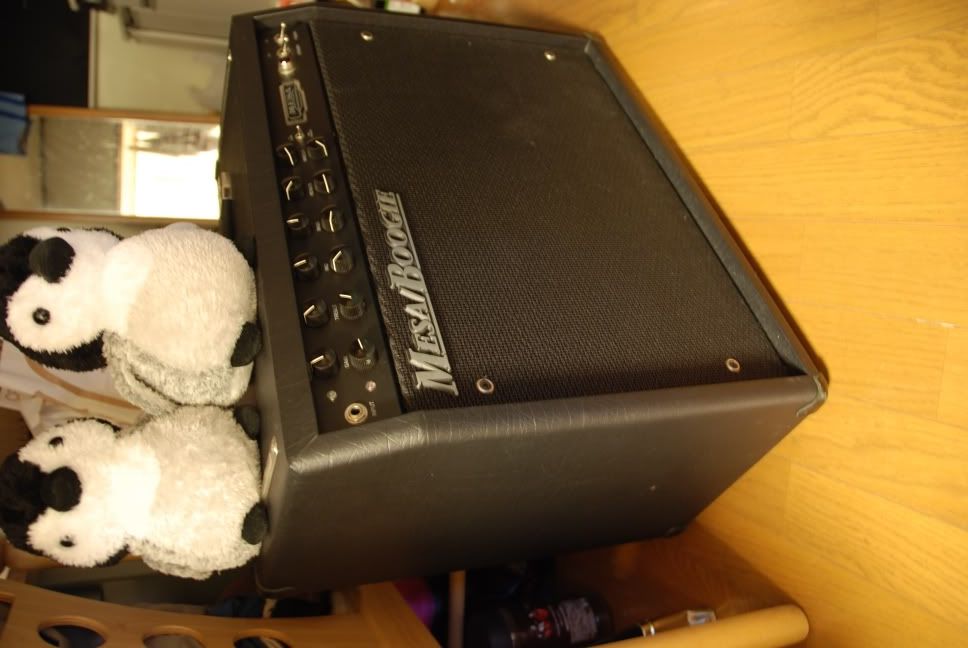 If it sounds like I'm gushing, I am. I think I found a worthy replacement of my very much missed JCM 800. Even my broken, twisted umbrella today couldn't bring me down.

Another signal of changes I've made is that my "booty call" phone is now going mainstream.

I've ditched the old number so I don't have to haul around two phones anymore. Oh yeah, baby!

You can call me now on 1800-F50-ROCKS.