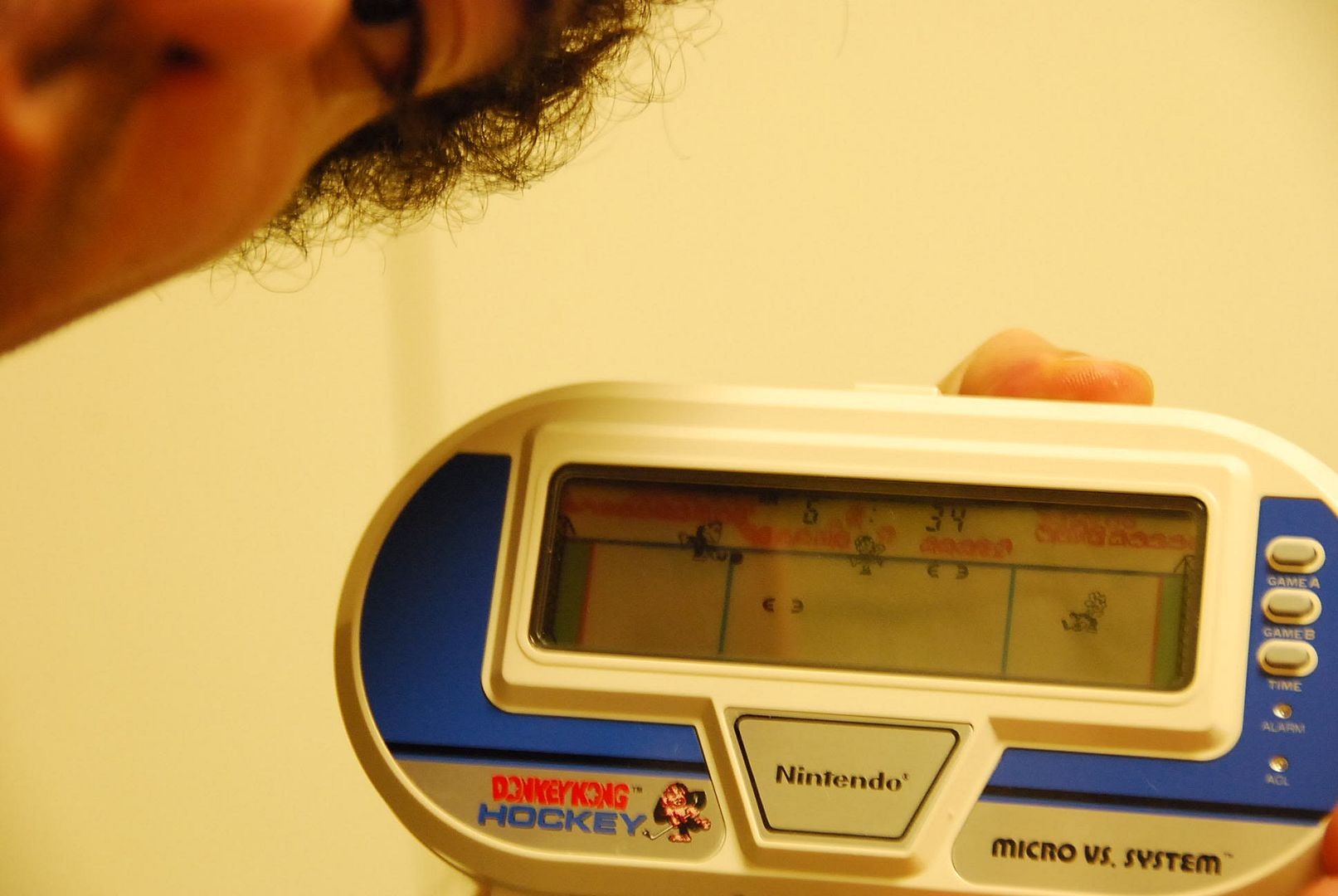 Another one to add to the LCD pile.

Direct from 1984, come on down Donkey Kong Hockey!



I picked this up in Shinjuku. I found this one by searching Rakuten, an online shopping mall.

Although I checked Google Earth for the location, it was a little tricky to find, being in a shop amongst residential housing. I was circling the area for ages before finding the small office/warehouse.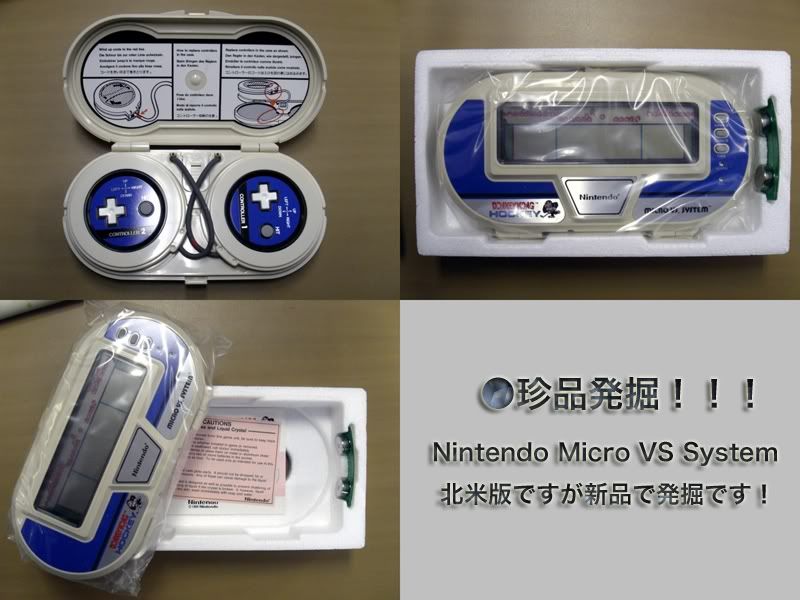 This one's in good condition, and it came with the original box and instructions.

The box is intact with a slight crease impression on the top, but all the flaps are ok. To me this is unimportant, but collectors are kind of anal about these things.

There does seem to be a few "water-like" marks in the LCD, and what looks like a tiny bit of hair under the glass (but it doesn't affect the game at all). I didn't notice when I looked it over. It was a little dark in the office. All the sprites are clear and the controls are good. There are no scratches and it's quite a fun game.

With a second controller, two can play! The controllers wind up inside the actual case. The battery cavity's a little tricky to get to. It's not one where you'd want to swap batteries all the time.

Basically it's Mario against Donkey Kong hitting a ball to score goals, while a referee appears to block and reverse play, and "crazy spots" (as they are referred to in the instructions) make the ball go in unexpected directions.

In a box I've seen this one go for large amounts of money. It's not too common to find. I think I was quite lucky to get hold of this one.

It was listed for around 5000 yen online, but I managed to get them to give it to me for 4000 yen. I'm pretty happy about that.

I had a really busy day today.

Another part of my mission was to go to the ward office to let them know of my visa extension, and update my gaijin card.

Unlike the Immigration Office, it was done in no time. I dropped into HQ to let them know my visa's good for another three years.

Finally, the last part of my mission was to search for good, yet inexpensive sunglasses.

Apart from one store devoted to sunglasses, it's a bit difficult to find them. Most of the department stores and smaller shops only had a few high priced pairs.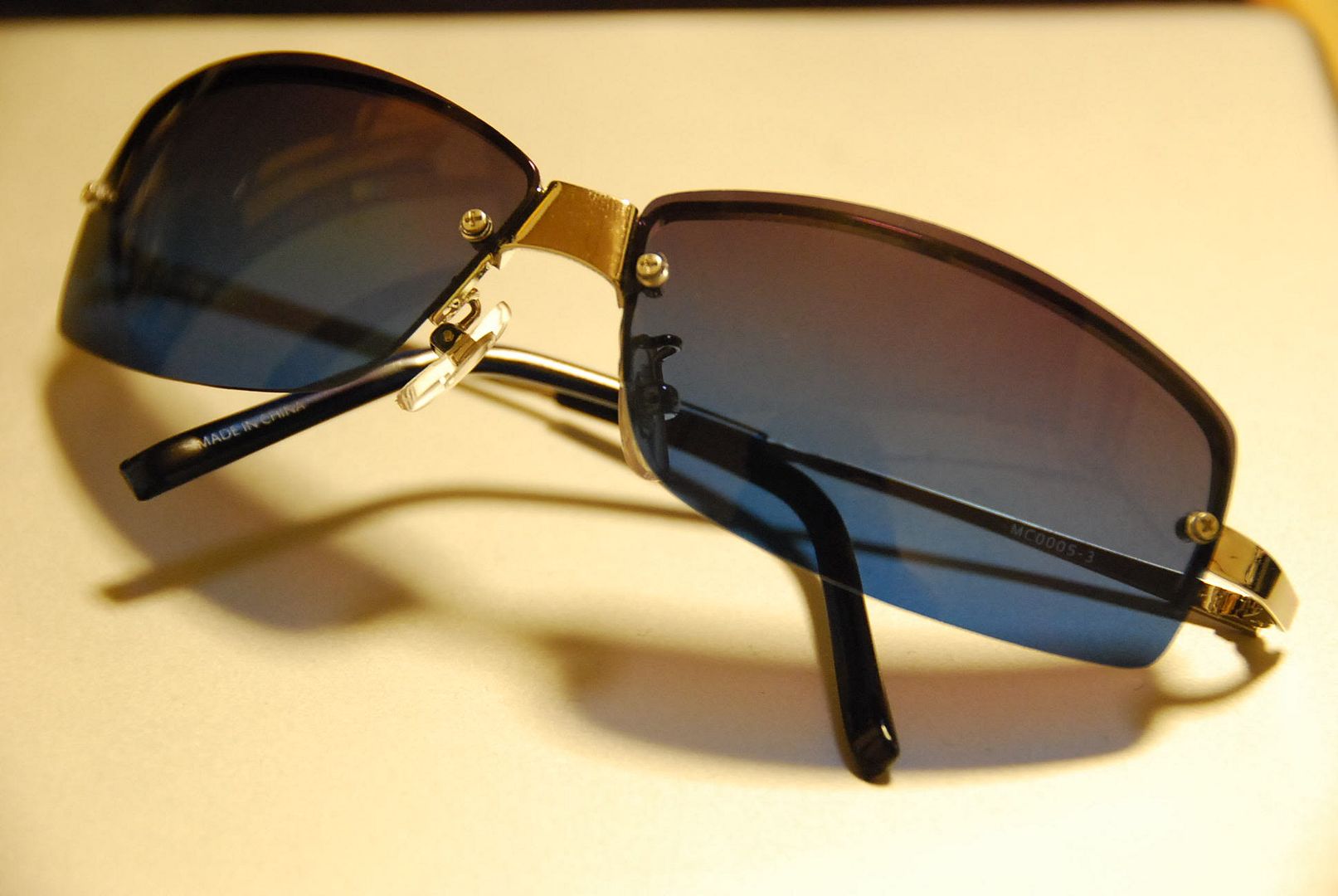 I chanced on one that I liked in Don Quijote in Kabuki-chō. They are "Men's Club" brand made in China.

They're polarised, and for 2000 yen it was easy choice. They have blue lenses, and are nice and dark (10% light transmission).

I didn't really get a chance to test them out seeing there wasn't much sun at all today but here's hoping they will do the job.

For what I paid it won't be a big loss if I don't like them. I think they were 99.9% UV protection. I just hope that 0.1% doesn't wreck my vision.

I got my headphones back today too, fixed from Yodobashi Camera.

For dinner we had Yoshinoya.

I picked up four cartons of mango nectar from YaMaYa, and TWENTY "Azuki Milk" from Marusho. They were on sale for 189 yen each. Crazy, that's like $40.

It's official, I'm insane.