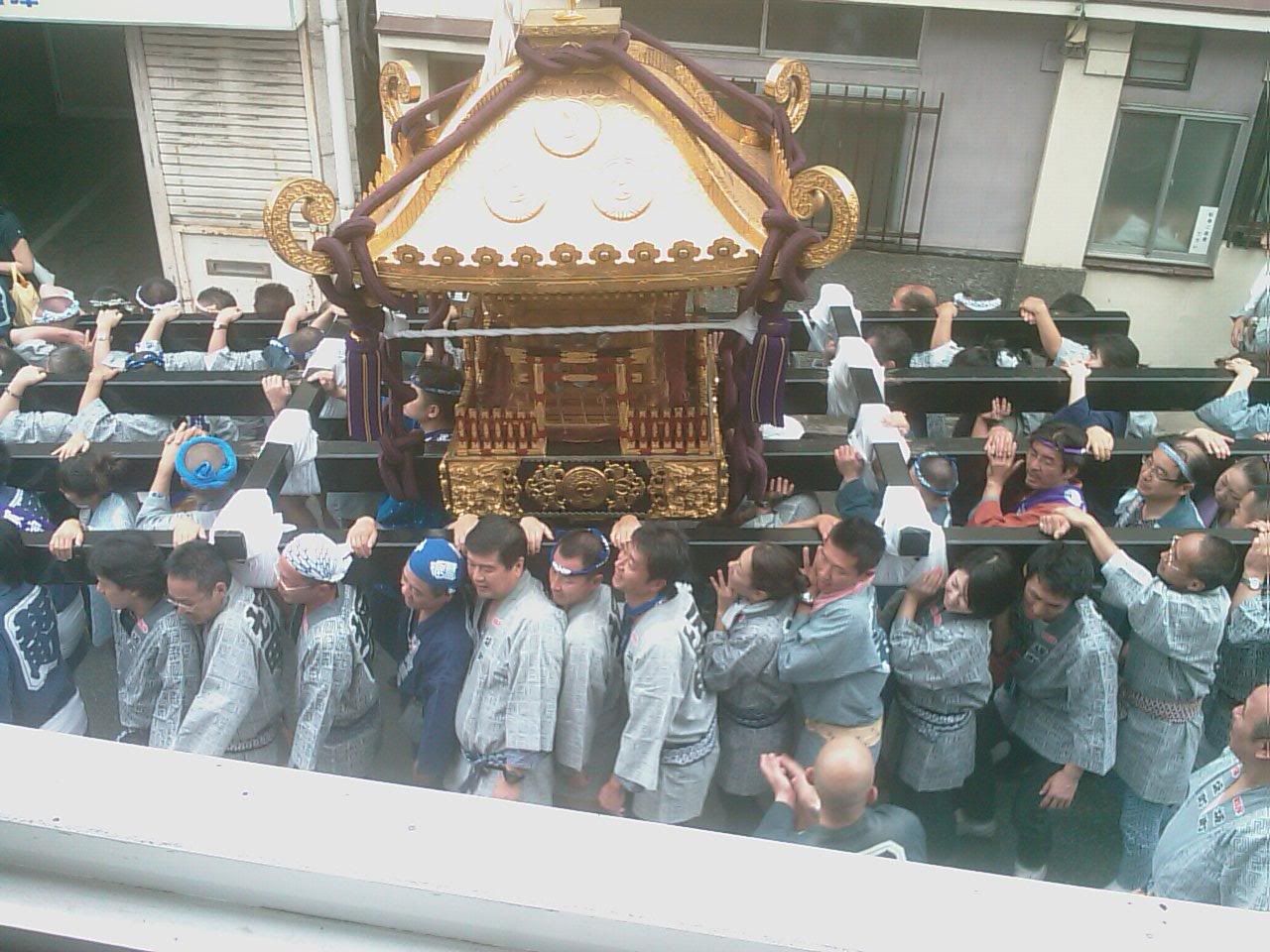 There's no better way to getting up in the morning than hearing some hearty chanting, and watching a group of Japanese carting a portable shrine outside your window.

I knew there was some kind of shrine festival going on this weekend, but it looks like there are numerous ones all over the city, so I don't know what this one was called.

I didn't go to bed until quite late last night. I was trying to figure out how to make my Mac DVD drive region-free.

This is pretty simple on a PC, but the Matshita drives Apple use have their shipped firmwares unable to be unlocked. The DVD region can be changed a limited amount of times and then is locked forever after that.

I think this is an appropriate topic in my blog. I'm not too happy about that limitation, and being here in Japan I'd like to be able to play some region two Tsutaya rentals (THE music/movie rental company in Japan).

The good news is someone figured out how to do a firmware to make my drive region-free.

First I went here to find the firmware relative to my Mac.

To check the spec on your mac drive get DVD Info X. Once the drive is unlocked, you have to manually change the new region with Region X.

For some reason I got "the application quit unexpectedly", when I tried to load the new firmware. I tried everything to make it run without any luck. I think it may be a common problem when doing this on a Macbook Pro.

Looking through the forums I found a link for a simple flash utility that updated my firmware manually using Terminal, without any problems. So all good, and I could finally get to sleep!

For a change on a day off, I actually wanted to do something interesting. The weather was overcast. At least it wasn't raining.

I thought to check out a surf gear shop near Oshiage station. On Google Earth, it doesn't look that far from Akihabara. It IS.

I found out it's actually not that far from Asakusa. How I knew that, was because I made a wrong turn and found myself overshadowed by the Golden Poo.

Along the way there, I discovered a weekend market behind Akihabara selling mostly women's clothes and kitchen utensils in stalls lining the roads. It reminded me of the markets in Sicily. Nice.

It was good to check out something new in Tokyo, but unfortunately the shop I planned to visit was closed today. It's not the destination that's important, it's the journey getting there. At least that's what I told myself.

While I was in Akihabara I checked all my favourite shops. The novelty has mainly worn off, but I still like to walk along the back streets. Today was particularly busy.

There were some cars pimped with anime characters.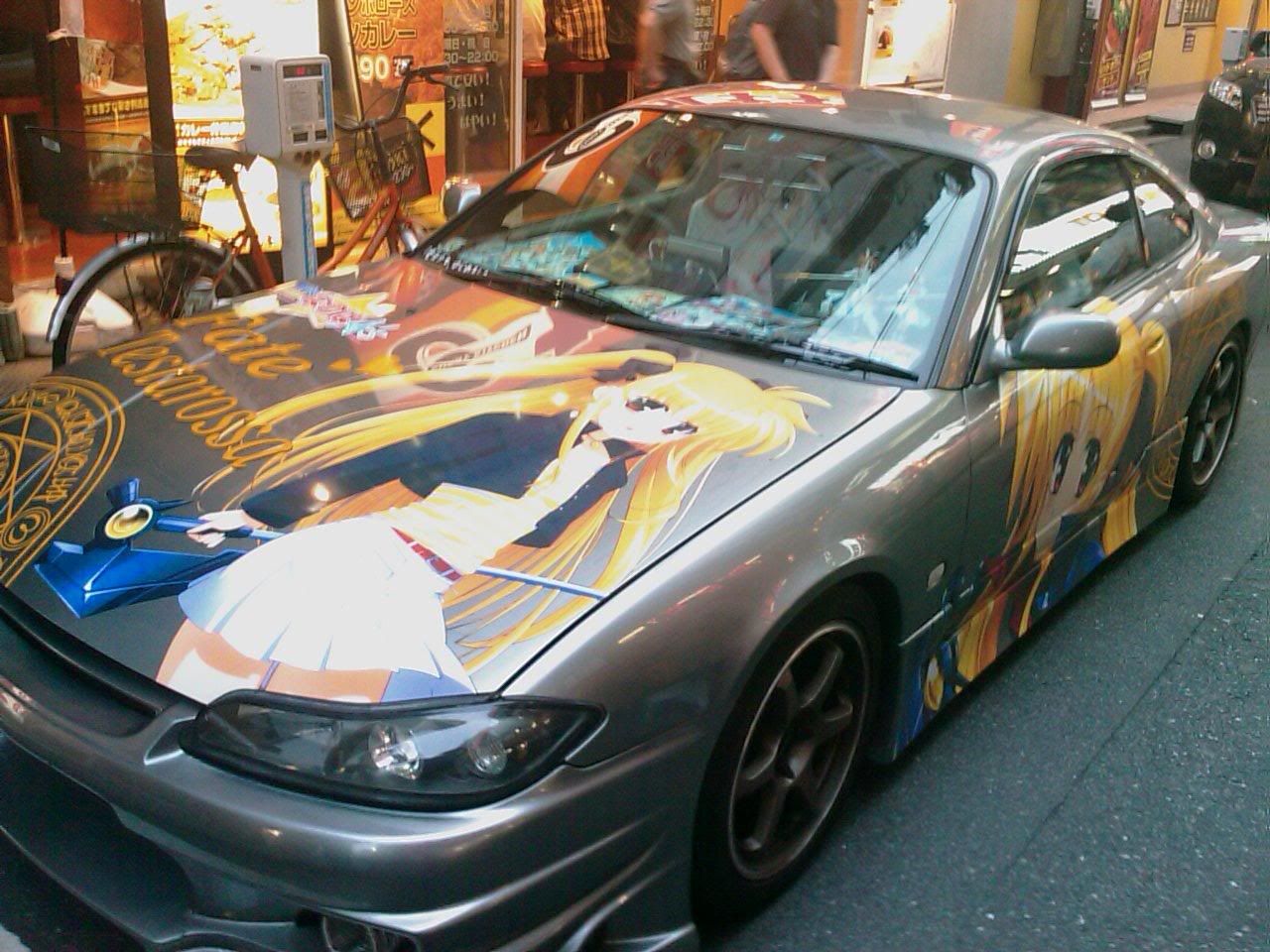 This was my favourite looking one.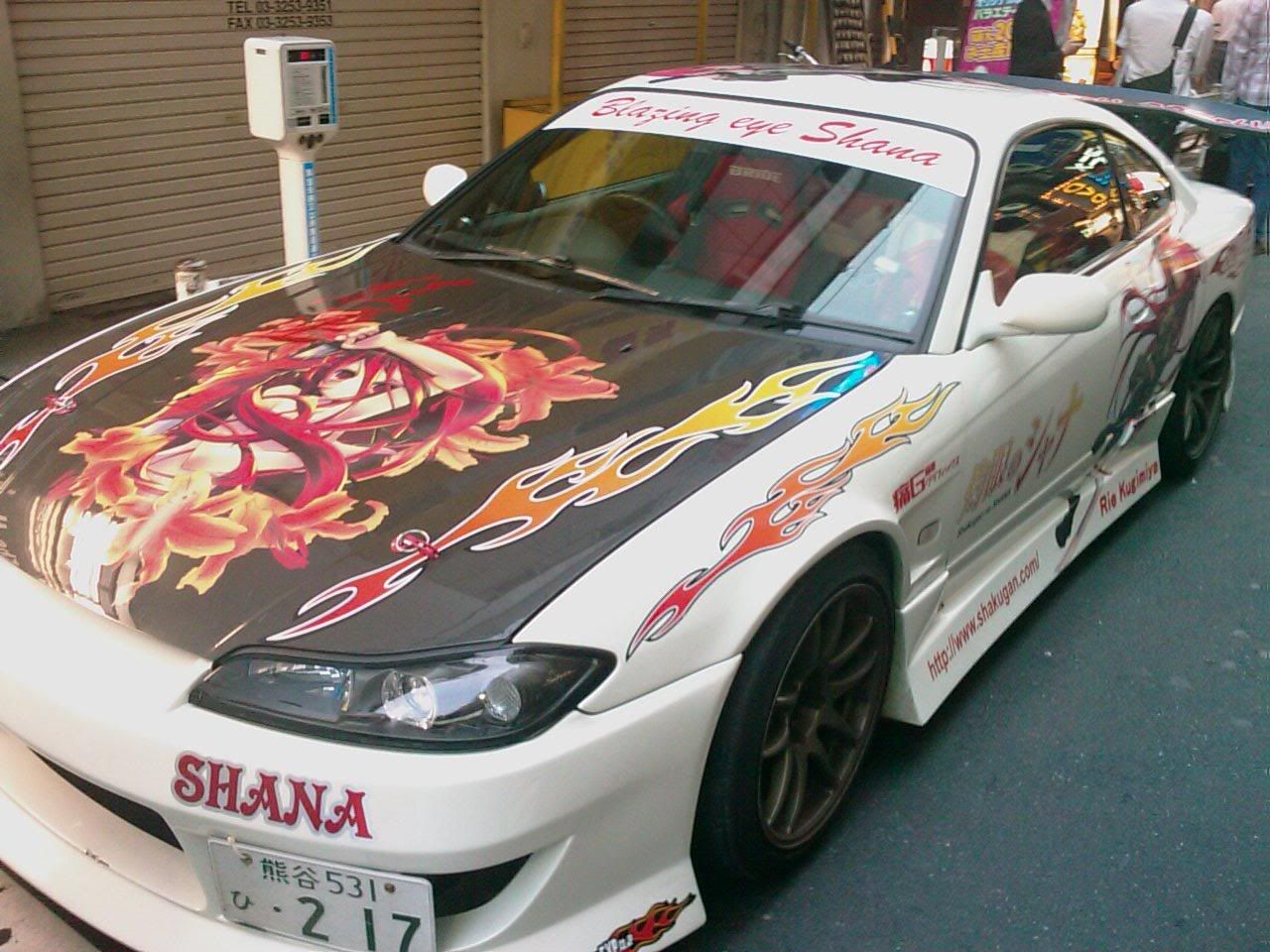 Only in Akihabara.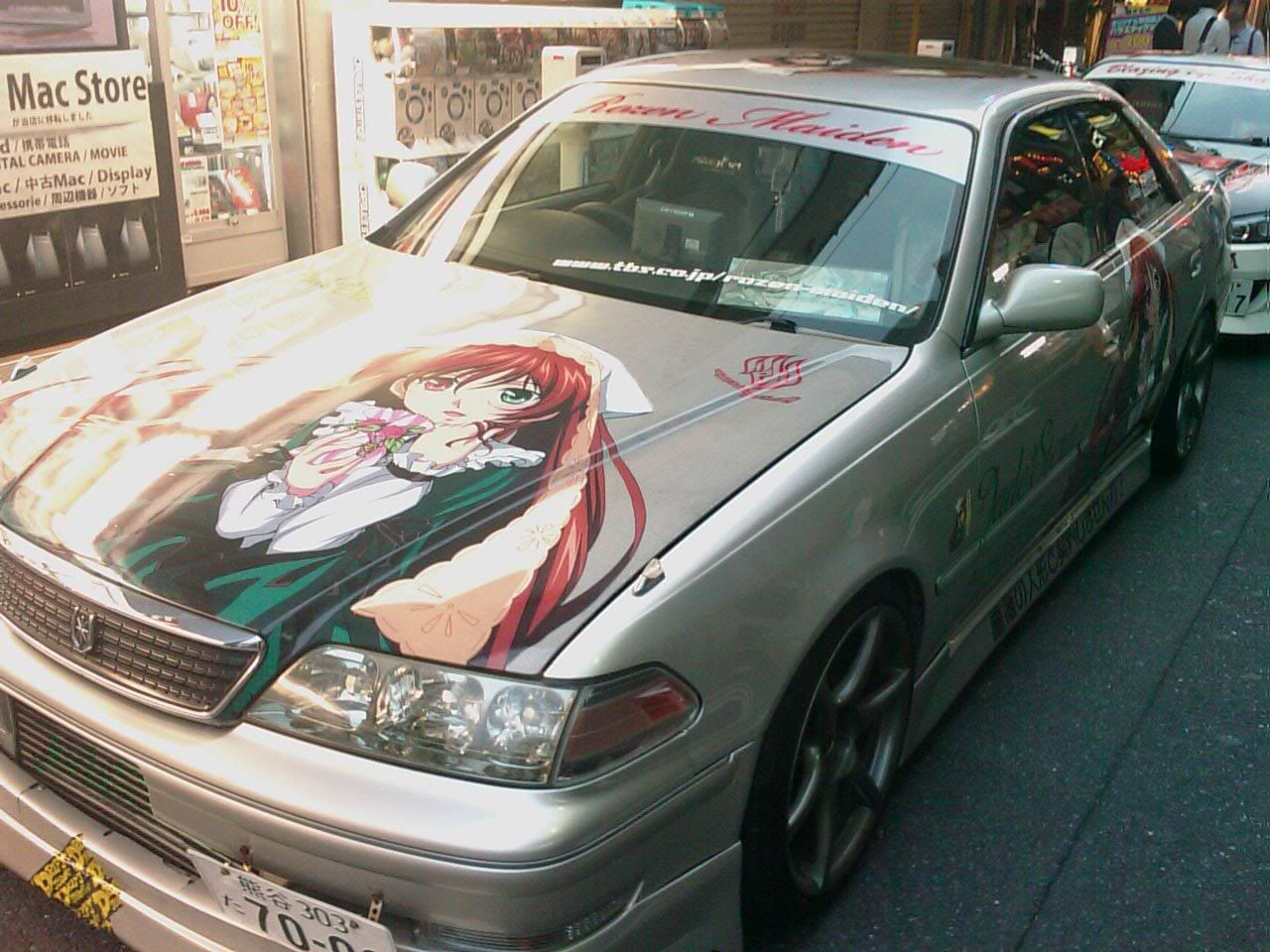 I was cursing myself for playing a UFO catcher and losing 100 yen. I thought I'd kicked this habit. That was Crunky money! Speaking of..

Feeling hungry, I walked into a Family Mart for a Crunky. I wish I'd spent the catcher money just for this. Crunky is always worthwhile. They had another Limited Edition Crunky that looked like white chocolate and coffee, but after last time, I just went with the classic one.

After a long day I was pretty tired.

Lucky I wasn't in Akihabara a few hours earlier though. There was a really serious incident, with quite a few dead. Read about it here.

Not good at all. You've got to be thankful for what you've got, and what you do with your time.