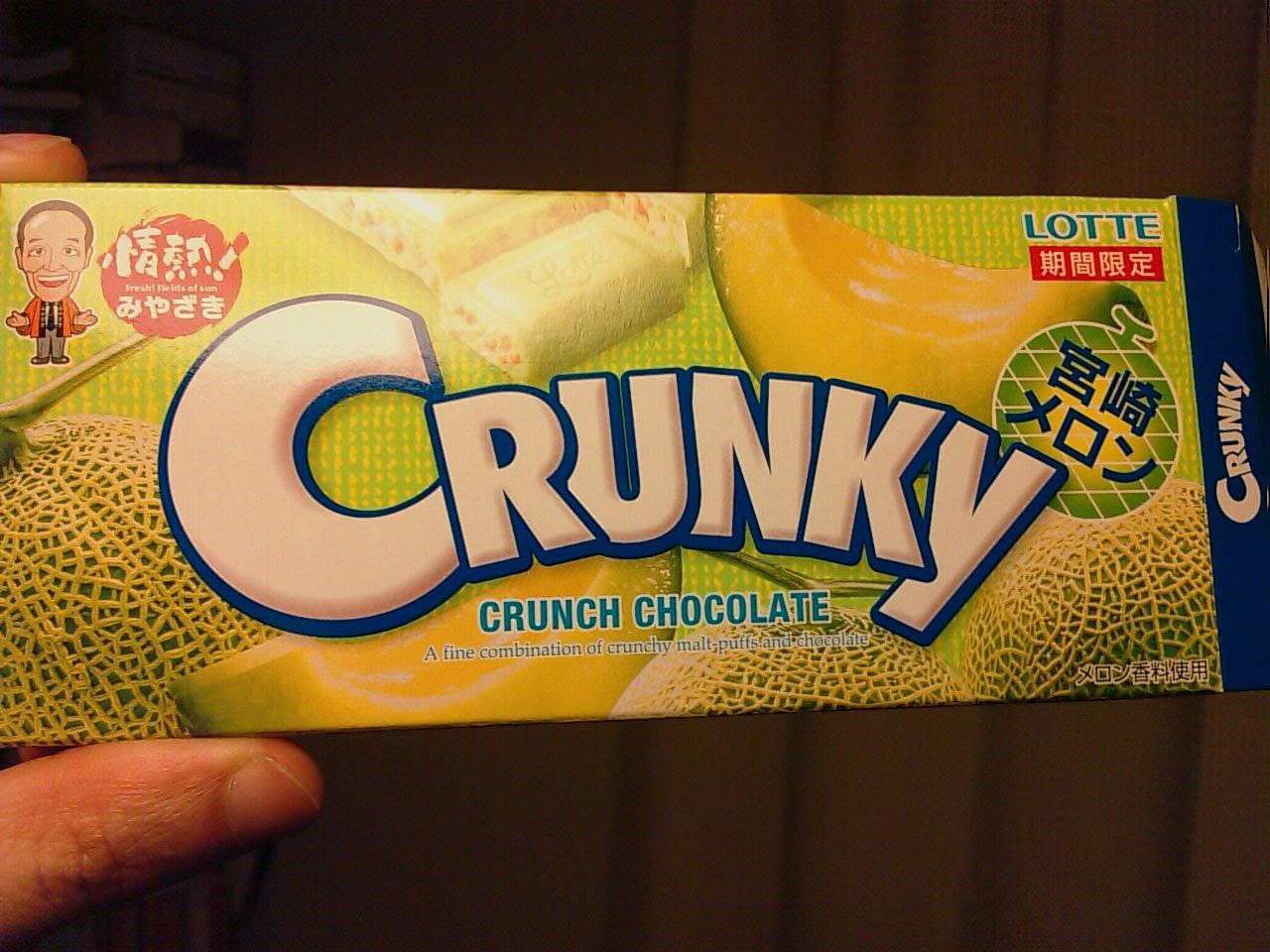 Just in case you were ever going to try Crunky, avoid the melon flavoured one.

Usually there is no decision-making involved. There's only one Crunky. The original is the best and slightly cheaper too.

Tonight I was craving some good ol' Crunky goodness. For a change I tried this one from the Family Mart in Shibuya. What a mistake..

Why is melon Crunky bad?

Well, it's really white chocolate DISGUISED as melon. It's a pale green colour and maybe there is a hint of melon taste, but I really think it's my mind WANTING to believe it is.

I just don't GET white chocolate. It's like a sweet that wants to be a chocolate, but just doesn't fit in.

This looks like a limited edition. The more limited the better.

While I was walking around Shibuya I found some more guitar shops! Cool.

In case you want to find these, head out the south exit and get yourself up on one of the elevated walkways. You should be able to see a few music store signs on one of the buildings. In that vicinity there are a few music stores. Enjoy.

To make amends tonight, I got a party pack of Ghana and Crunky from Hanamasa, A 24 hour supermarket that specializes in bulk foods and imports.

For dinner we ate at Paul in Yotsuya.

While primarily a bakery, we had a delicious chicken and mushroom quiche with salad. The clincher here, is that they give a basket of free bread that tastes fantastic. Not just any bread. There were cheese, nuts, and fig breads.

They ask if you want more. We had three.

A cheap feed is a good feed. Just avoid the green Crunky ok?