Try as I might I couldn't leave the hotel before midday, even though I got up early once more. Maybe i set the aircon too high at 31 degrees and it was making me sleepy.


I caught the Special Rapid train at 12:39pm to Himeji to see what is regarded as Japan's finest castle, Himeji-jo (also known as Shirasagi "White Egret").

It's not the Shinkansen, but a local train. It cost 1450 yen one way. The bullet train is a bit more than double that.

It took a little over an hour but not worth the extra cost. It's a good thing to know, as the JR staff easily try to "up size" the ticket to people that don't know. You can trick me once, won't let you trick me twice.

The time went quick though. If you look out the left window not long after Kobe, you can see the longest, almost 4km, suspension bridge in the world, the Akashi Kaikyo bridge to Awaji-shima.

By the time I got there it was almost 2pm. I walked about 15 minutes from the station to get to Himeji Castle.

Apart from the Castle there doesn't look to be much else to go there for. There is a discount ticket for the adjoining Koko-en ticket if you purchase it at the same time.

I almost got it, but I soon remembered the last painful time I had in a japanese garden, so I gave it as miss. Arriving so late I didn't think I'd have time to see it anyway.


The entry to the castle is 600 yen and well worth it. I recommend it as a must see if you go to the Kansai area. I thought there wasn't entry to the actual castle building, but it's possible to go up all levels to the top. Do it, you know you want to.

The full tour around the castle is said to take one and a half hours, but I managed to take two hours.

By this time it started to get dark, so I caught the train to go back.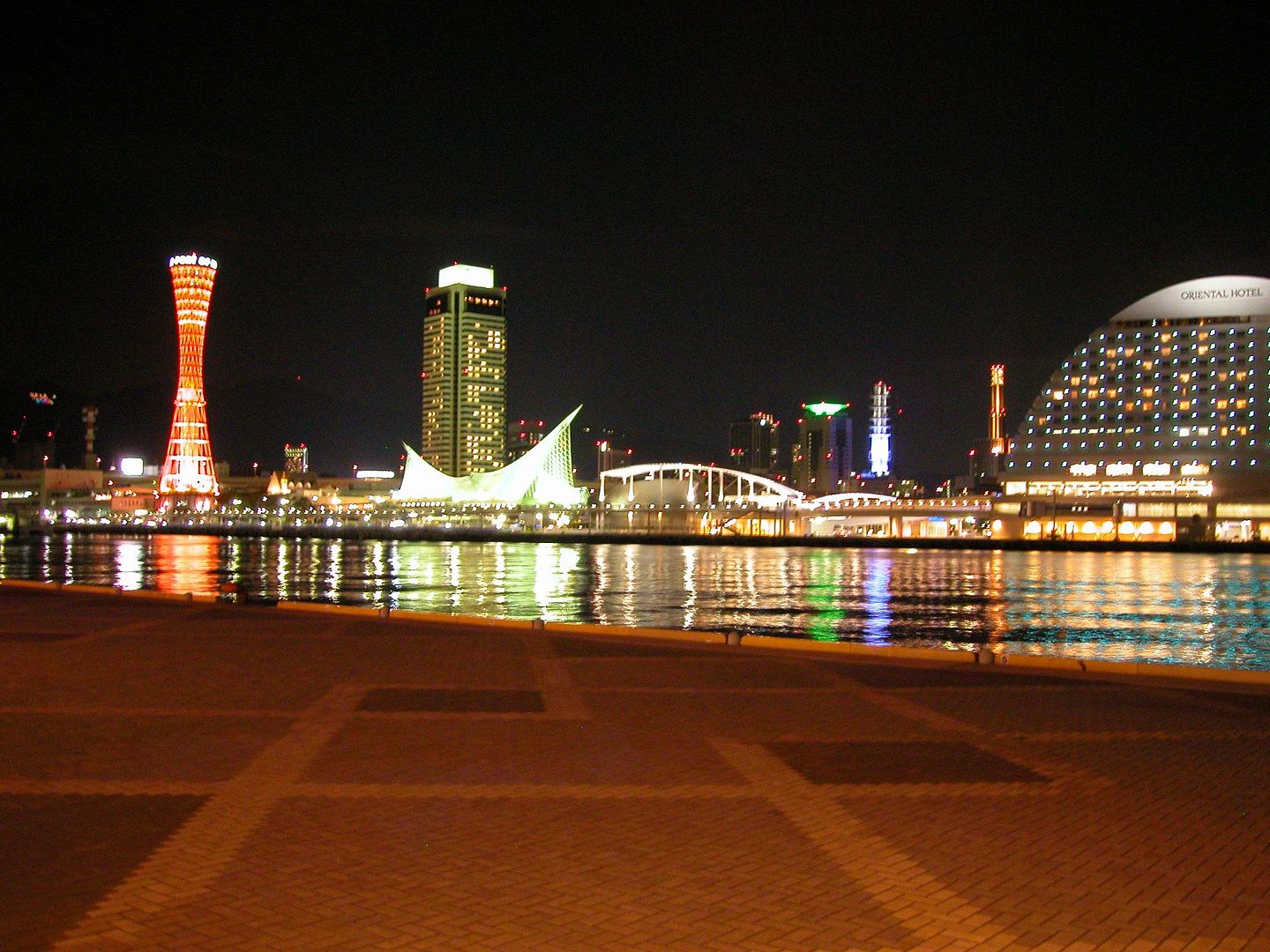 Next stop was to go check out Kobe. It's on the same line, so it's a good idea I think.

The darkness and neon transforms all japanese cities from moths to butterflies hiding the ugly concrete structures.



The harbour, with it's own Ferris Wheel reminded me of Yokohama. Being only about 30 minutes from Osaka, it's a fair comparison.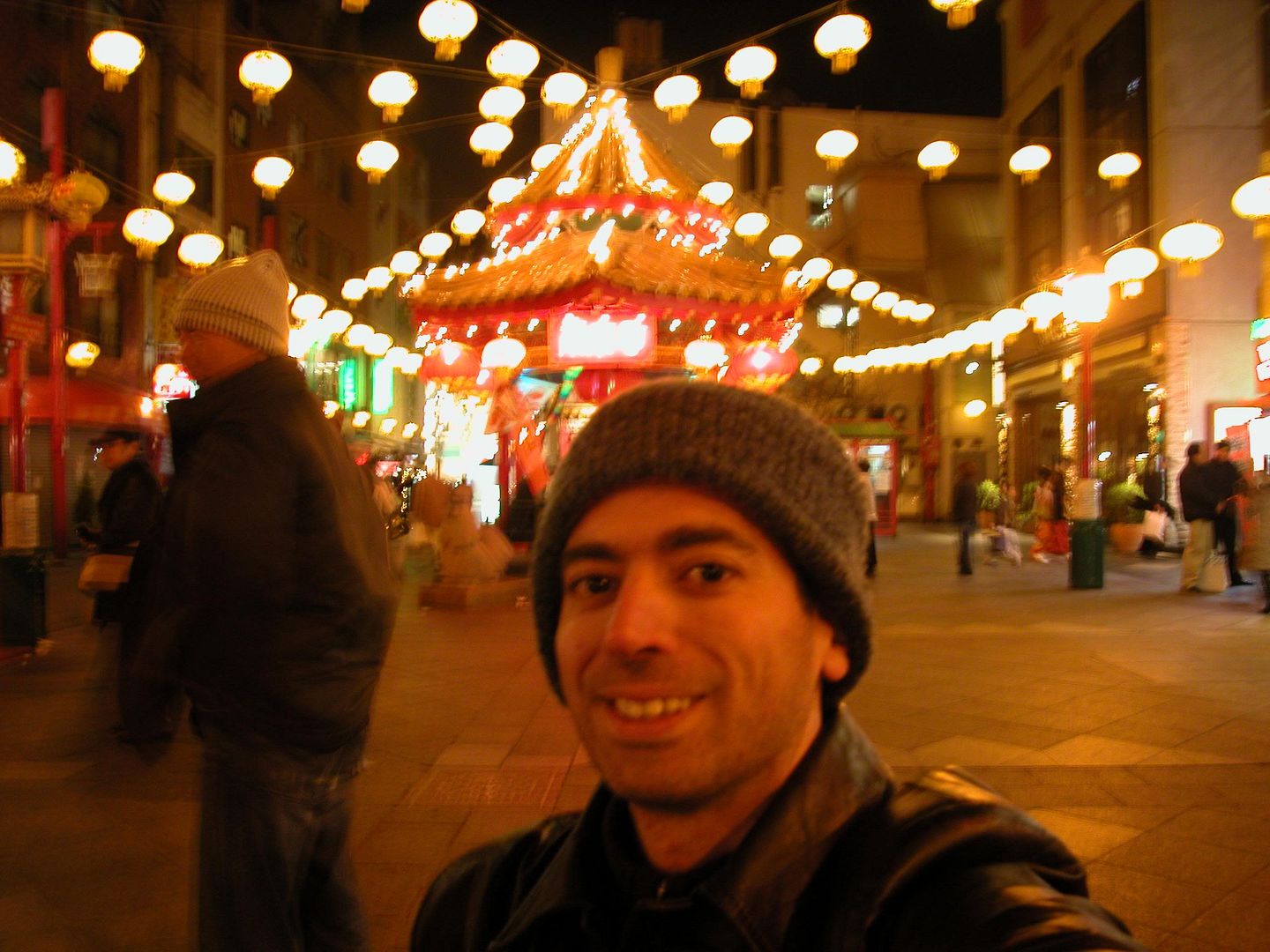 I made my way to Kobe's Chinatown, Nankinmachi.

There were a lot of stalls selling food. I was pretty hungry, so I bought a pork sauced bun, Nikuman for the nice price of 150 yen.

I was able to pick up a strong wi-fi signal from there, so I loaded up the GPS and internet on my phone.

I'm really liking my Tytn II. Nothing like getting Google satellite maps, MSN messenger, Skype and train timetables for nix. Very sweet.

From there I walked to JR Sannomiya for a good beef and rice combo at Sukiya, and to catch my quick train to Shin-Osaka (540 yen).

I arrived home at about 1030pm, so I decided to walk around the station here. There really is nothing around here except a few other hotels. Pretty dull.

I found some lockers that should be big enough for my suitcase for my last day here. Well, I hope so.