For what was going to be my relaxing last day in Osaka, I did more than I expected.

I checked out of the hotel at 10am but still managed to not get myself out of Shin-Osaka until about 11:30am.

First, the original lockers I was looking for were already taken so I had to look somewhere else. It didn't take too long to do that.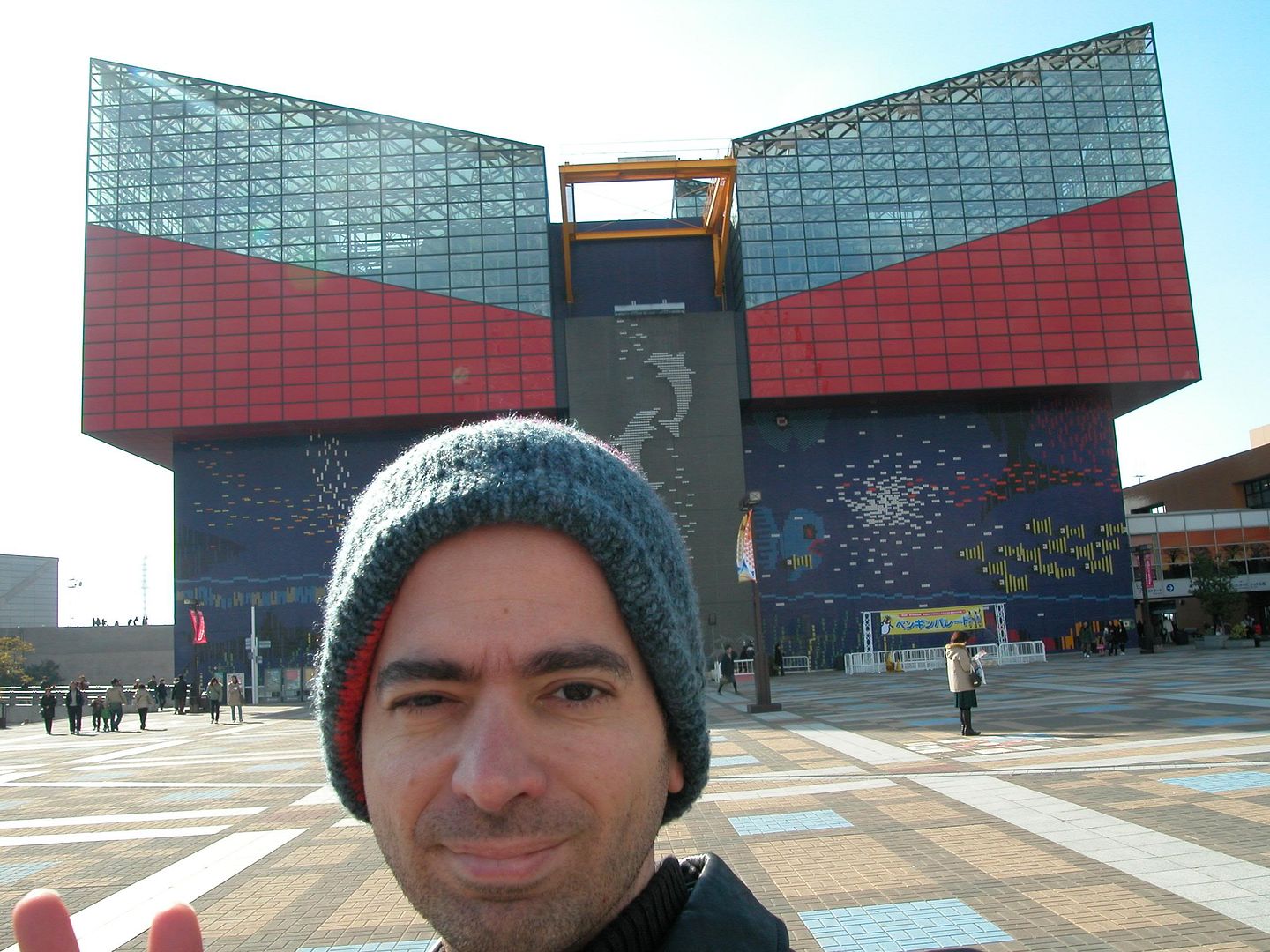 Next, I had to decide where to go first. Finally over a free Maccas coffee and mama's biscuits I thought the Osaka Aquarium should be first off the list.

It looked to be the furthest out. I wanted to be as close to Shin-Osaka at then end of the day in case of any delays. A young station helper offered some great advice for cheaper travel.

Because I was going to the Osaka Aquarium, there is a combined subway and entry ticket for 2400 yen (the normal entry fee is 2000 yen). The other 400 yen is UNLIMITED subway trains for the day. Seeing that one way to there was 270 yen, this is a steal.

Also, it trashed my plan to walk to Umeda again. If it's this cheap I'd be an idiot wasting precious little time that I have left to look around.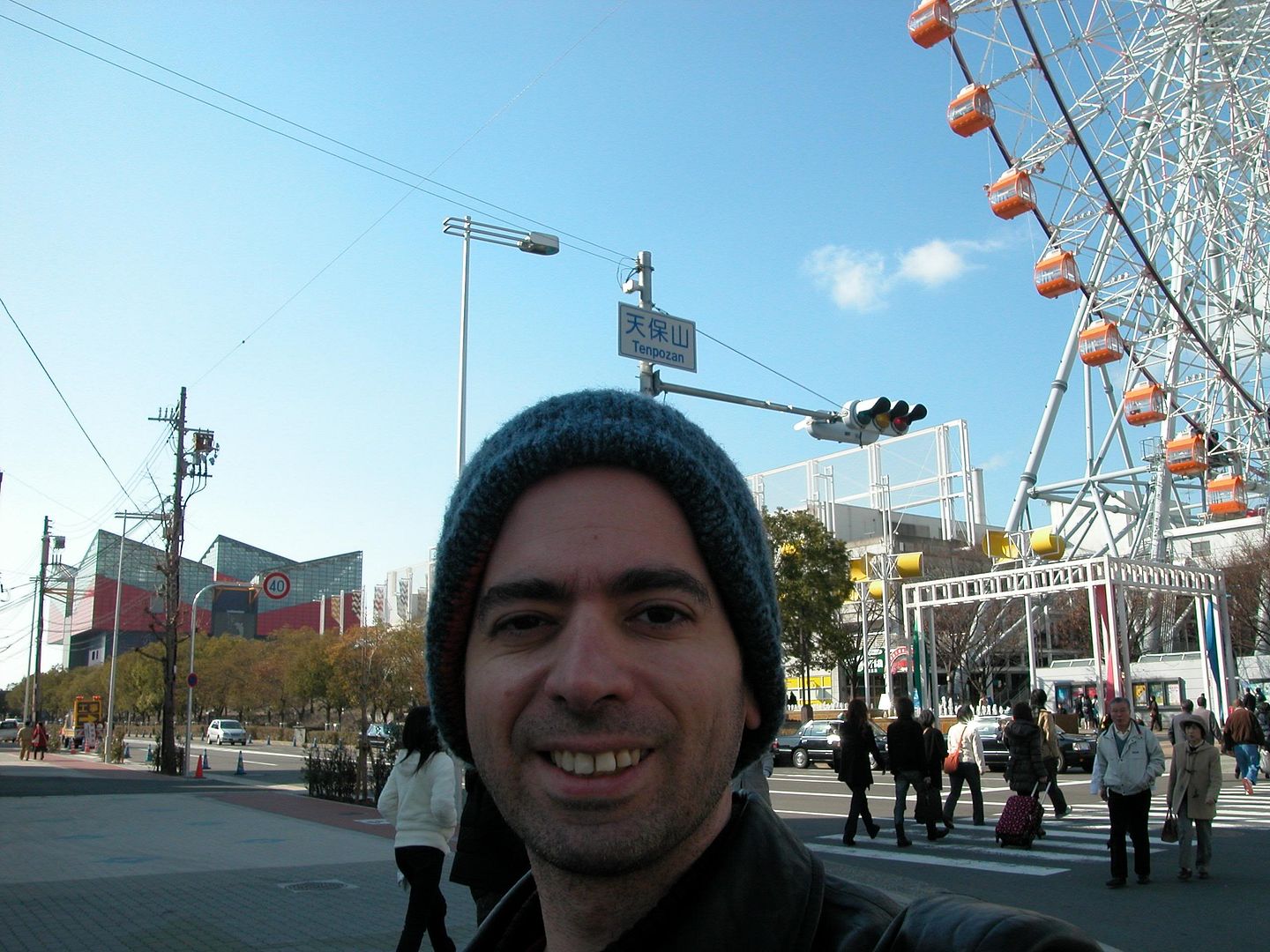 The Kaiyukan Aquarium as it's properly known, is in the Tempozan port area of Osaka.

It's other main attraction is (another) ferris wheel, claimed to be the largest one in the world.

With the rail pass it's possible to get a ticket on the wheel for 630 yen (as opposed to 700 yen), which almost tempted me to go for a spin, but again with not much time available to me, I passed on it.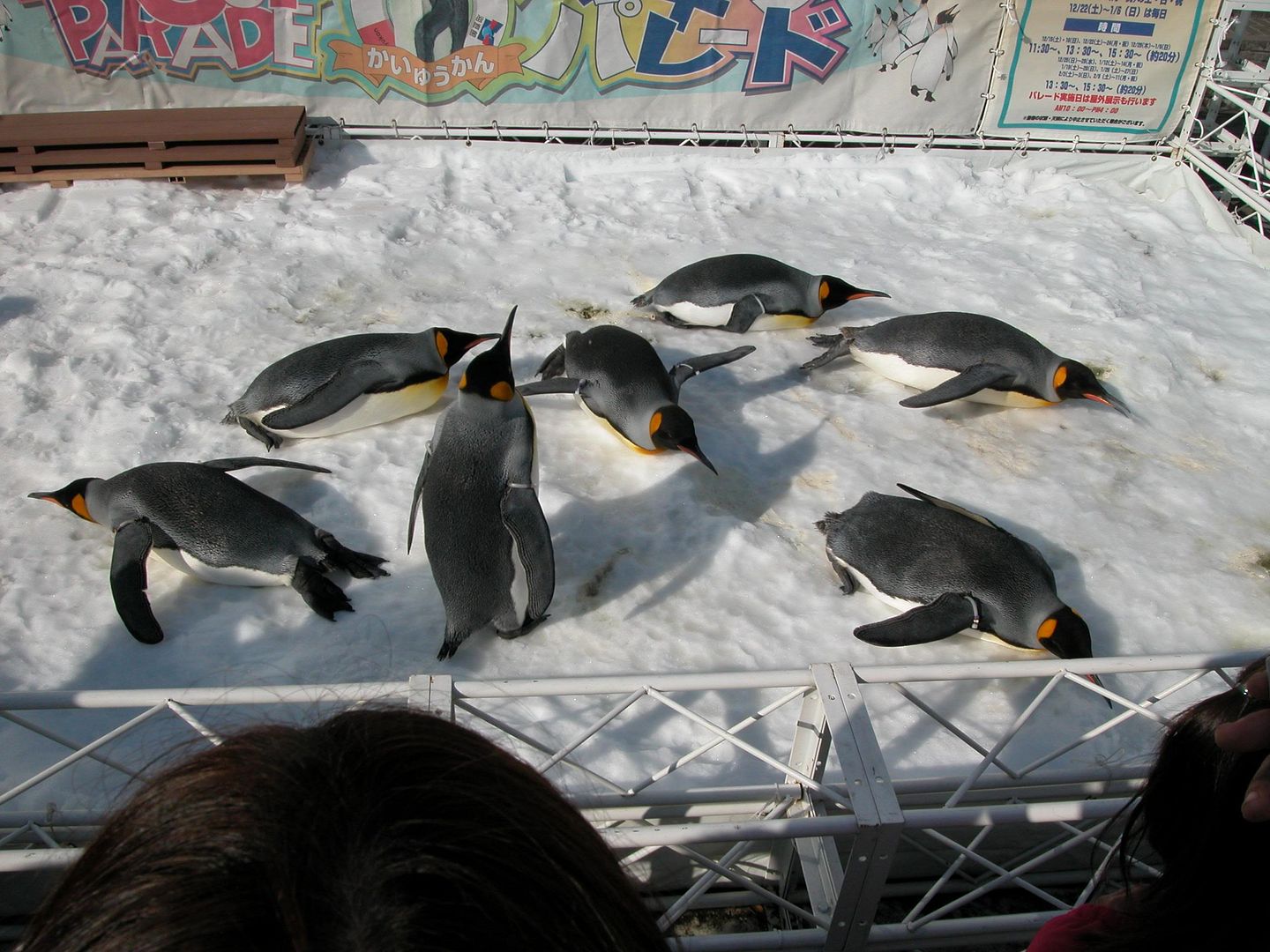 The biggest surprise at the Aquarium was outside.

There were real penguins on show! It's a shame the gf wasn't here. She would have loved to see them. And yes, they all had happy feet.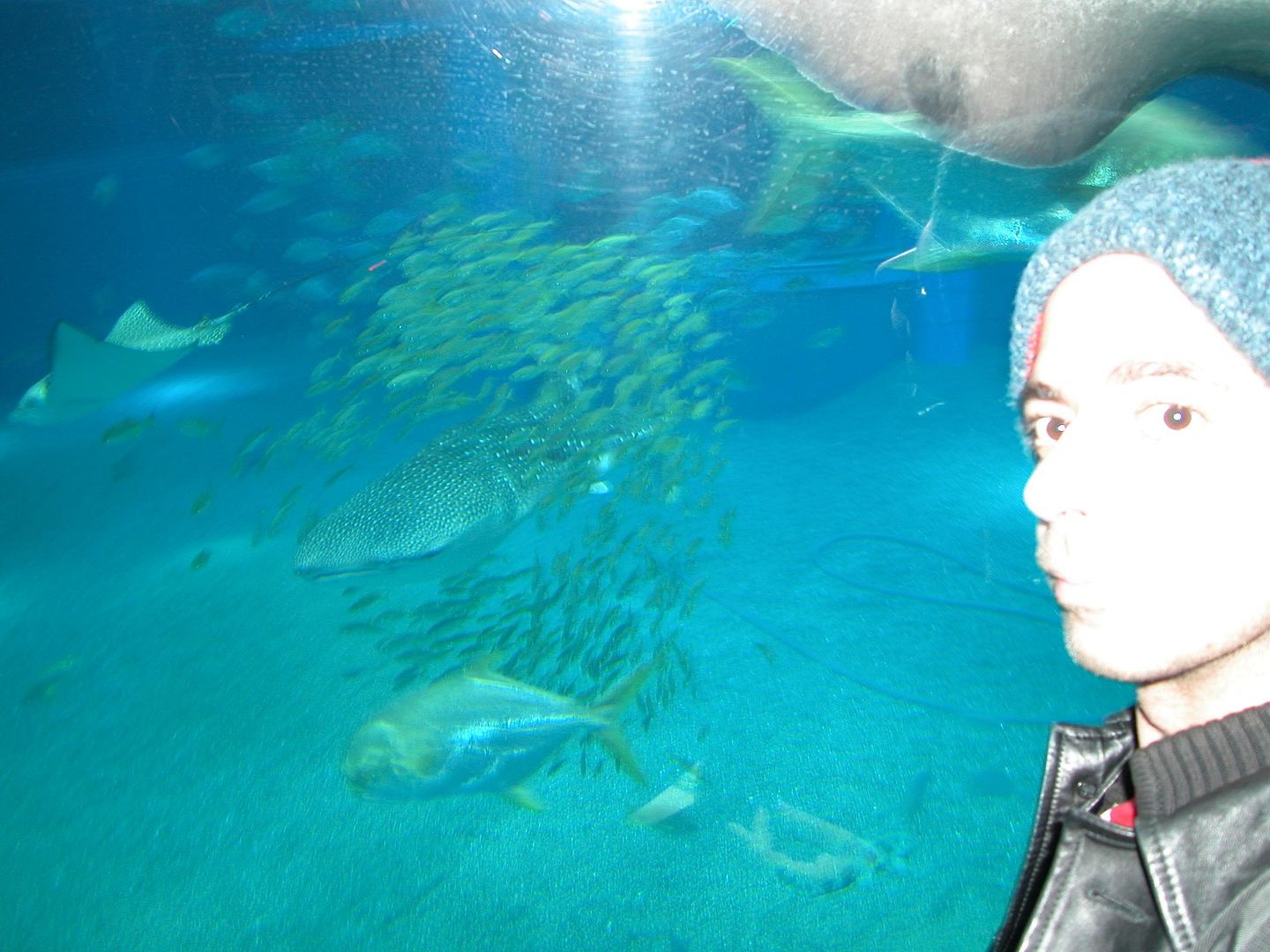 The place was packed so it was hard at times to see all the exhibits clearly. There's something about Aquariums that I find really peaceful, watching fish go around in circles over and over again. Fish have uncomplicated lives.

I was probably there longer than I should, but I was well ahead of schedule still. I even managed to squeeze yet another Maccas coffee there while I MSN'd on my phone with my mama in Australia.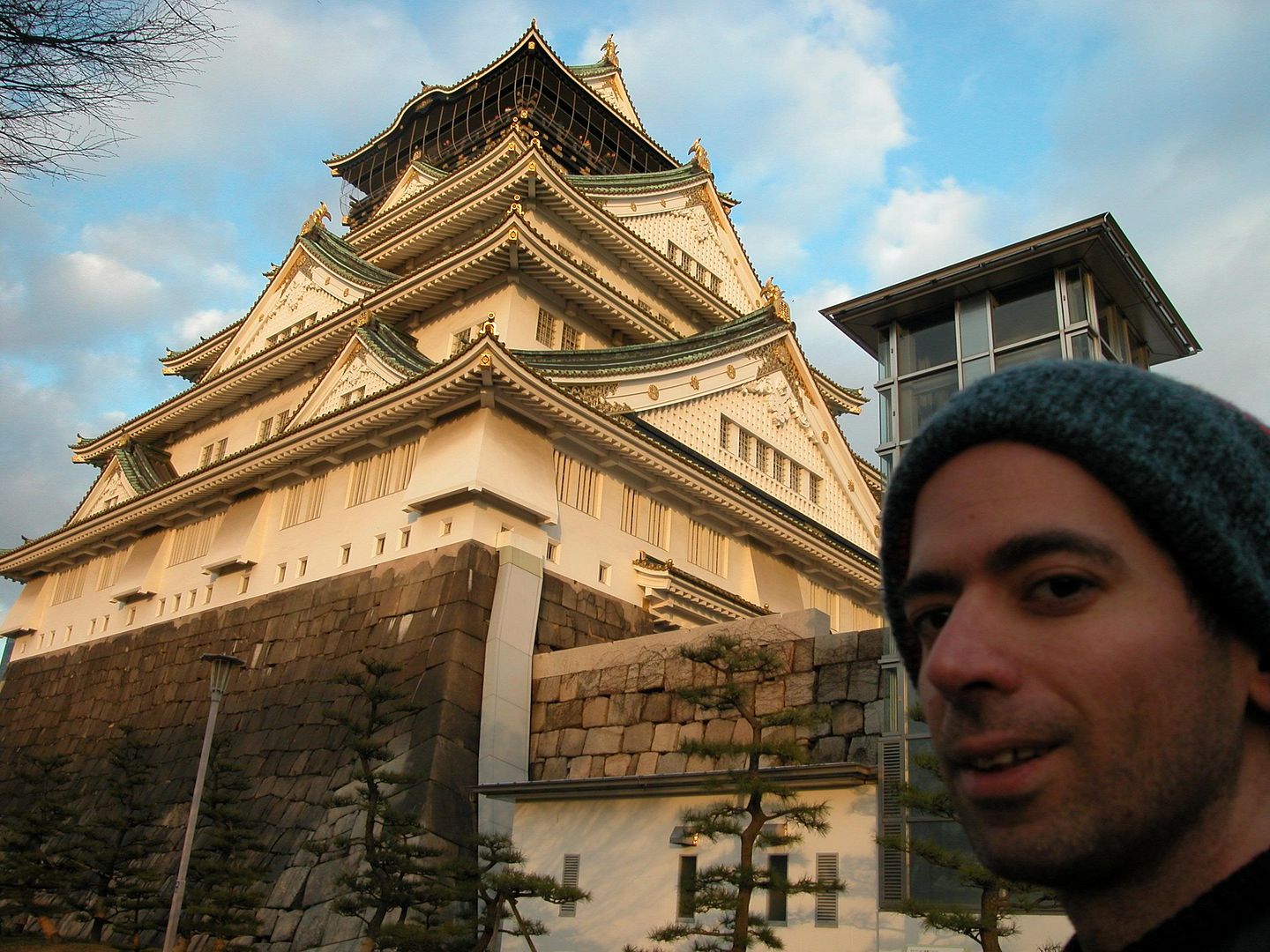 So, next on the itinerary I decided to check out Osaka-jo.

Up close the castle doesn't look too bad, but it's nowhere near as impressive as the majestic Himeji-jo. Still, it's possible to get into the castle grounds up real close for nothing. It's only charged on entry to the building.

After checking out the castle from every (outside) angle it started to get dark so I made my way back to the station in search of Den Den Town, Osaka's Akihabara.

I got out at Nipponbashi station, but for some reason I couldn't seem to locate it. I was getting disorientated somehow ending up in Doguya-suji arcade (not much there) and Namba.

Namba was interesting. I wish I had a bit more time to check it out properly. Lots of interesting shops.

With little time left and for something different (well, not really), I went to Yoshinoya for some Gyu-don (beef over rice).

After that I finally found the Namba subway station to go directly back to Shin-Osaka on the Mido-suji line. I say directly, but for some unknown reason the train's final stop was Nakatsu, two stops before mine.

I got off the train and waited patiently for the next train. After getting my luggage I was at the platform with an easy twenty minutes to spare.

The train left at 7:10pm and arrived at Tokyo station about 9:46pm. I watched "The Descent" on my laptop. It's not a bad film, a few genuine scares but only a rental I think. Good, not great.

Unloading my suitcase is taking a while. This holiday has been too good. It's going to be hard to go back to work tomorrow.