Even though I woke up early, I didn't leave the hotel until midday.

At first I had planned to go to Himeji Castle. Starting so late I thought I may try it another day.

In my madness I thought it would be a good idea to walk across to Umeda. On Google Earth it looks like it's not that far.

In reality reaching the Shin Yodogawa bridge I wanted to cross revealed that there wasn't any pedestrian access.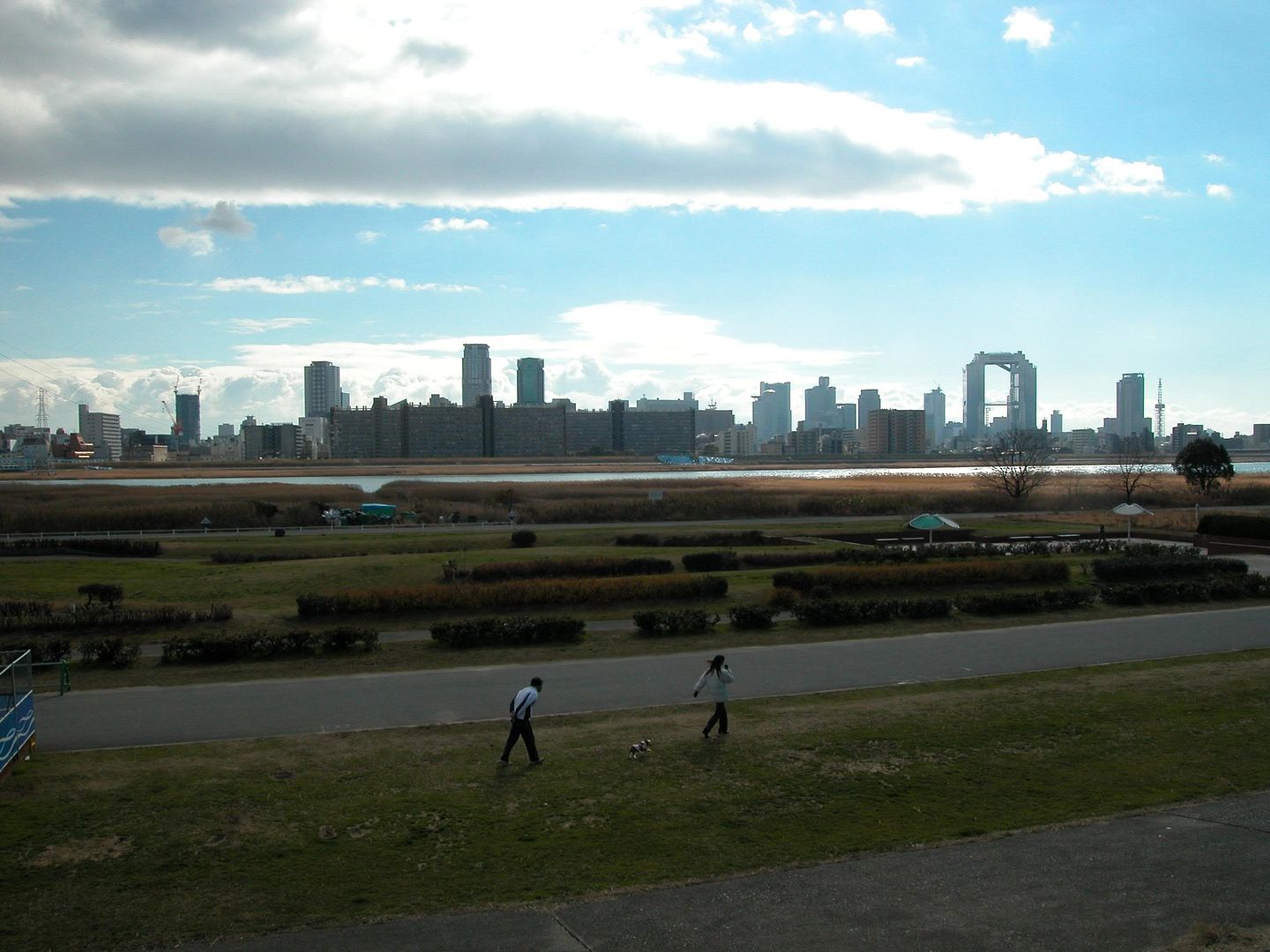 Feeling defeated I sat on the hilly bank eating the remaining corn chips and watched quite a few japanese at leisure, exercising, walking their dogs, practising baseball bating and one was even flying a kite.






I decided to walk east along the river and try my luck at the Juso bridge further down.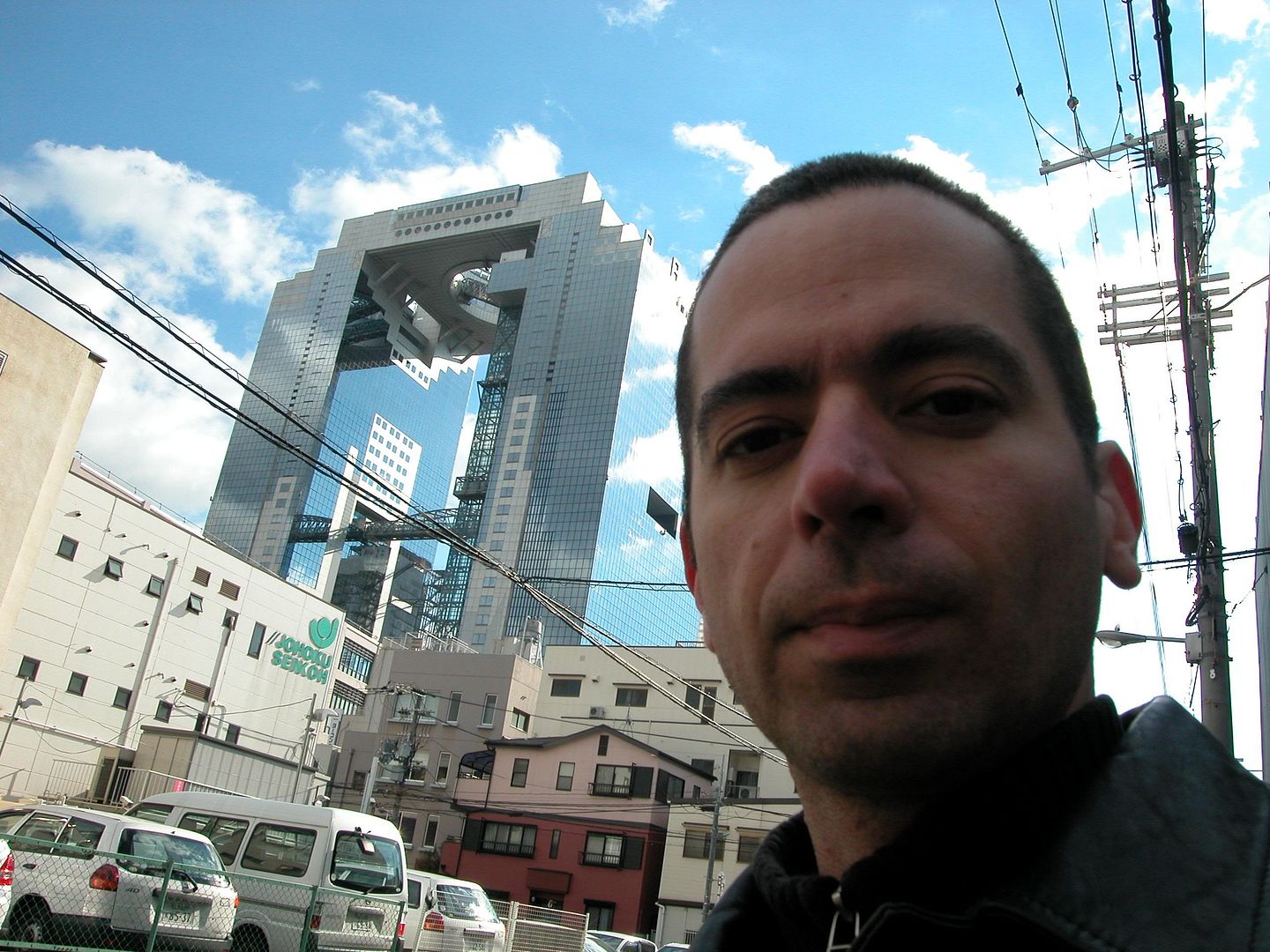 Thankfully it was possible to cross on foot towards the Umeda Sky Building in Kita ("north"). This building stands out prominently in the Osaka skyline so I thought it good to go up to the Floating Garden lookout at the top.

The view is fantastic. Well worth the 700 yen entry. I actually stayed there for a few hours both to take in the view and to relax.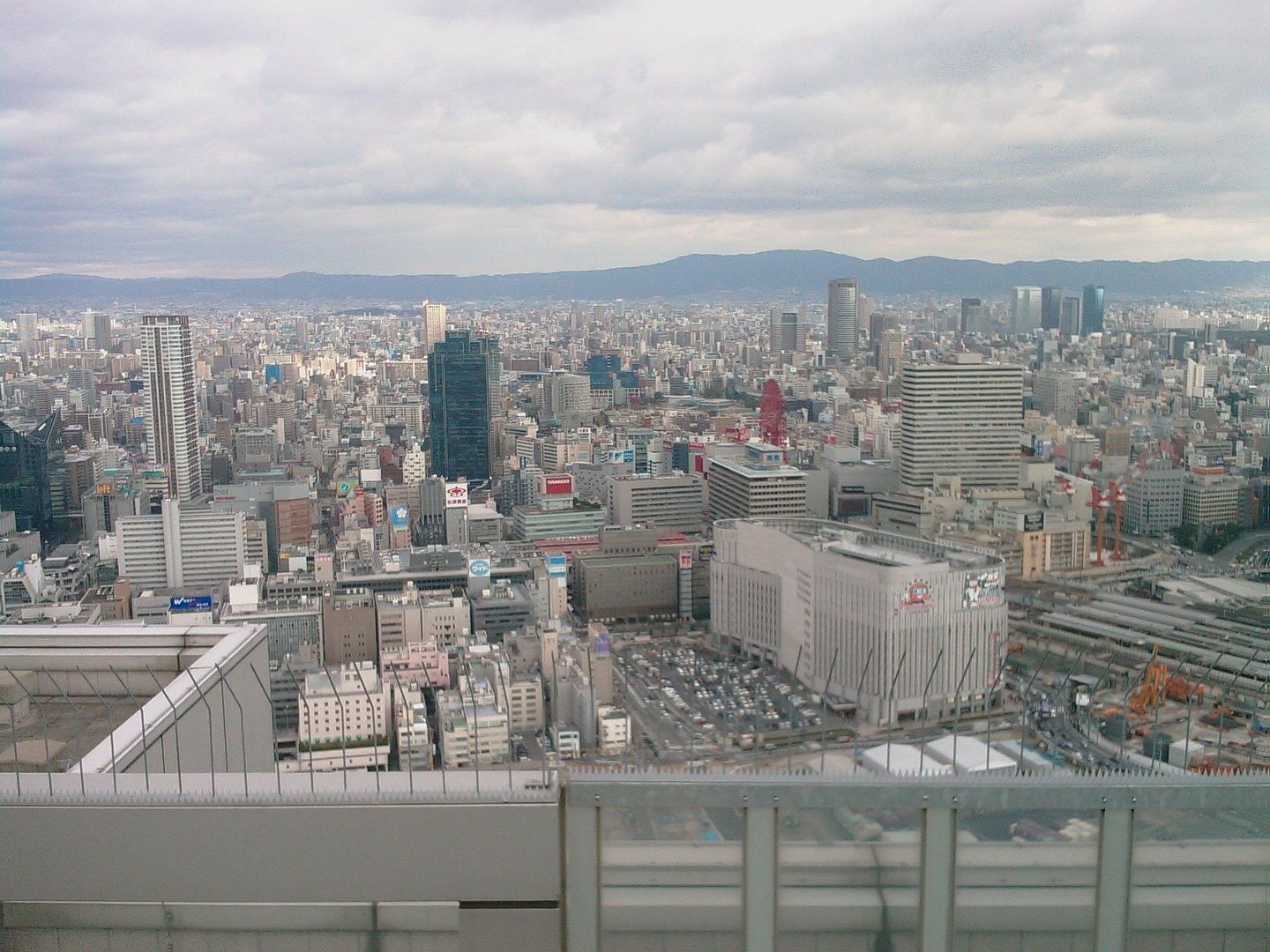 It's been said that Osaka people are very friendly. While checking out where places were on my map and looking at the view, a woman asked me what I was looking for. Very strange considering I was just getting my bearings and wasn't really lost.

I finally made my way back down and headed from Umeda to Shinsaibashi and Dotombori.

I was confident I was walking in the right direction, but there were hardly any people around between places and I thought that strange. It was the same thing walking from Shin-Osaka to Umeda.

The Shinsaibashi-suji is a long arcade area that reminds me a lot of the Hiroshima mall area.

As I got closer to Namba and Dotombori the crowds started to thicken.


Crossing the bridge from Shinsaibashi-suji into Dotombori was a revelation. It's amazing what sparkling neon can do to a place.


I really enjoyed the Dotombori area.

If there's any place to be in Osaka this is it. And no, it's not because it seems like there's a UFO catcher arcade every ten metres (I only played once and lost 300 yen on a big Totoro).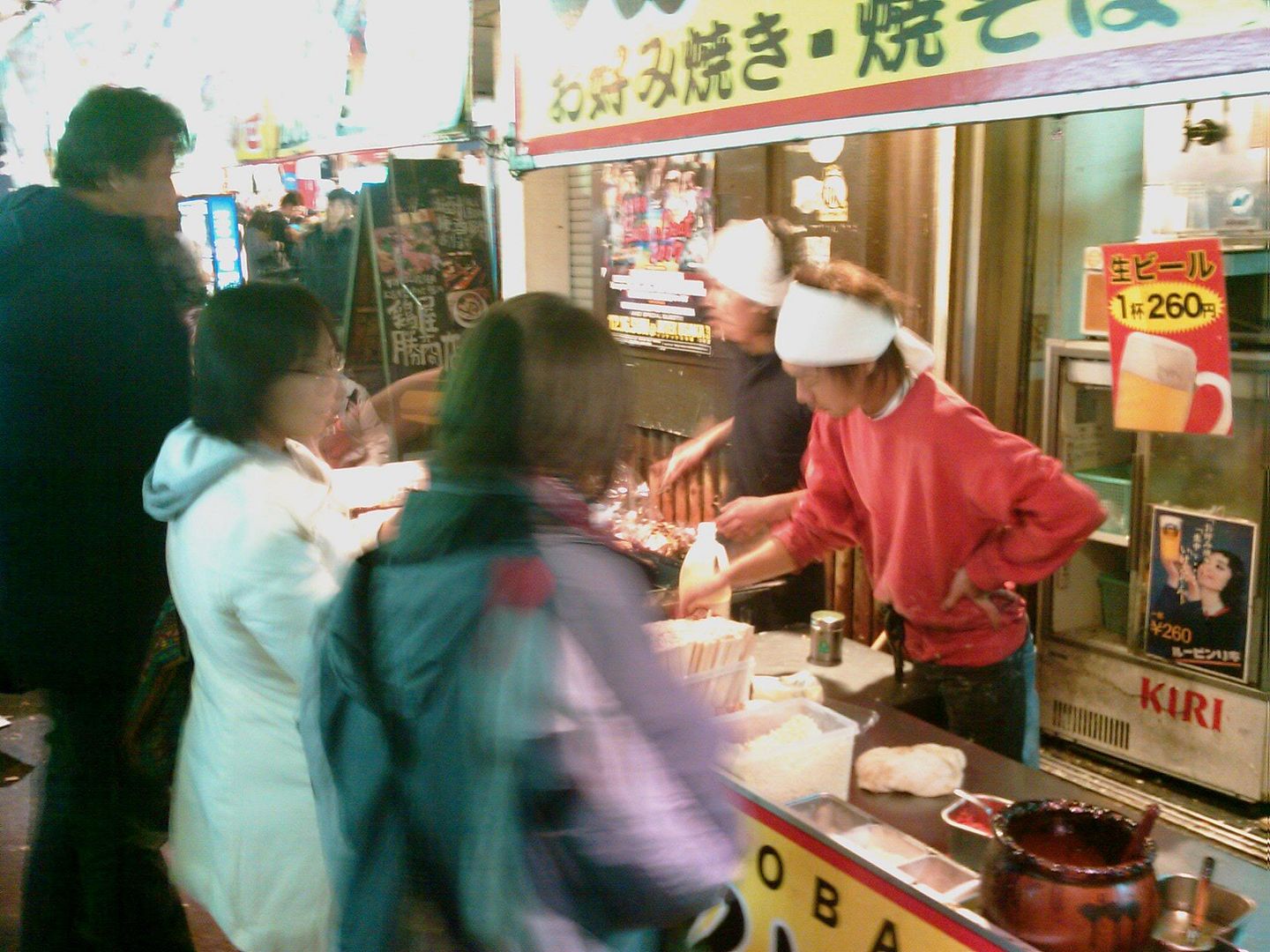 By this time I was feeling extremely hungry.

I saw an Okonomiyaki stall advertising 300 yen for a basic dish. I super sized it to the "Okonomiya Special" that had the works with added Kimchi, egg and spring onions for 550 yen. This was real good. Just what a growing boy needs.

After wandering around what seemed like an endless labyrinth and a record four Macca's coffees, I decided to make my way back from Shinsaibashi station to Shin-Osaka. (230 yen) There's no way I was going to walk all the way back.

In hindsight I think it may have been better (and cheaper) to sleep at the hotel I was thinking of in Tennoji. Still, I'm getting used to this place. I don't mind it so much. I just wish it was closer to the Minami ("south") action in Dotombori.

My legs are tired but I think I put in a fair effort on my first real day in Osaka.