You knew it wouldn't be long before I had to have a camera body to match the lens I bought yesterday.

Today after work I had in mind to go first to Map Camera and then Miyama Syokai. Apart from your Bic and Yodabashi Cameras, these are the two most prominent camera shops in Shinjuku.

Although Map Camera have a sale on at the moment, the prices were still a little high for my liking.

At Miyama I weighed up my options. It took ages to decide. One of the sales people put a secondhand Nikon D40x for 30,000 yen freshly on display. I was a little surprised. This is a great price.

Kakaku show it for about 55,000 yen, and Australia's prices are about $930.

He said it didn't have all the accessories, but the only thing missing is a CD (in japanese) and a USB cable that I already have so it's a great deal.

I tried a D80, but for some reason the view finder looked blurry no matter how much I adjusted it. A D80 has more features, most of all an autofocus driver for the lens I bought.

This may turn out to be it's greatest weakness. But at more than double the price I can't justify it. This camera has the same 10 megapixel quality and it's smaller and lighter.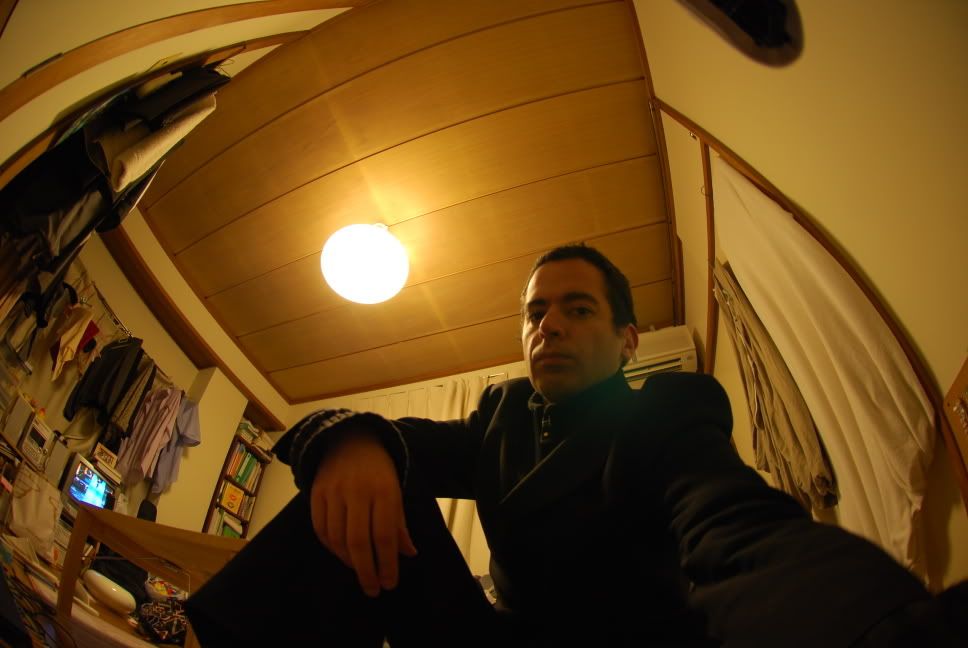 The fisheye is a cool lens. Check out this picture. The picture cover all FOUR walls of the living area of the apartment!

I will also get a proper lens that autofocuses from the lens sometime. Maybe a nice 18-200mm VR superzoom. I think the manual focusing is going to drive me nuts. Good practise I suppose.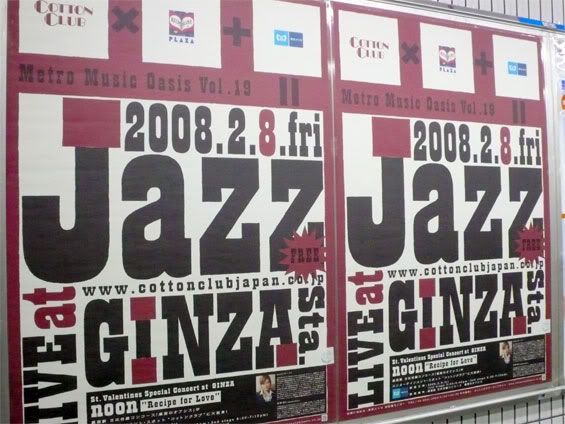 From Shinjuku I hot-stepped it to Ginza for a free jazz show INSIDE the station.

There was quite a big turn out. It would have been better in a larger viewing area, but the singer and guitarist were pretty good to listen to.

We walked around Ginza. We got some Azuki, butter bread and the gf got some expensive tea.

My back was killing me from carrying around my teaching material and camera stuff. I couldn't wait to get home.