Hi me again,

Today I'm in the wonderful township of Fujisawa.

Now that I am in Tokyo it takes a bit longer to get here than when I used to live in Tomioka.

Now don't get me wrong, the school is kind of nice and the kids, god bless 'em are great. (I got them eating out of my hand. Oh, the power I have right now). It's just that it takes quite a while to get here, that's all.

The one good advantage, is that I don't have to get out of bed until midday, and that suits me just fine.

Before I made my way into the office I headed into Bic Camera and decided, since I had my camera with me, to try a "normal" lens on the camera that I'd bought. I also wanted to make sure the autofocus would work with a lens that had a motor.

My lens of choice was the Nikkor 18-200mm VR superzoom. The best thing apart from the zoom range is that this baby auto-focuses with my D40x because the motor is built into the lens.

While it's not as impressive as I'd hoped, it looks like a pretty good lens. From the reviews on the internet it's highly regarded. Maybe because of that it still has a bit of a high price tag.

The salespeople were kind enough to let me take a few snaps before my lessons. What do you think?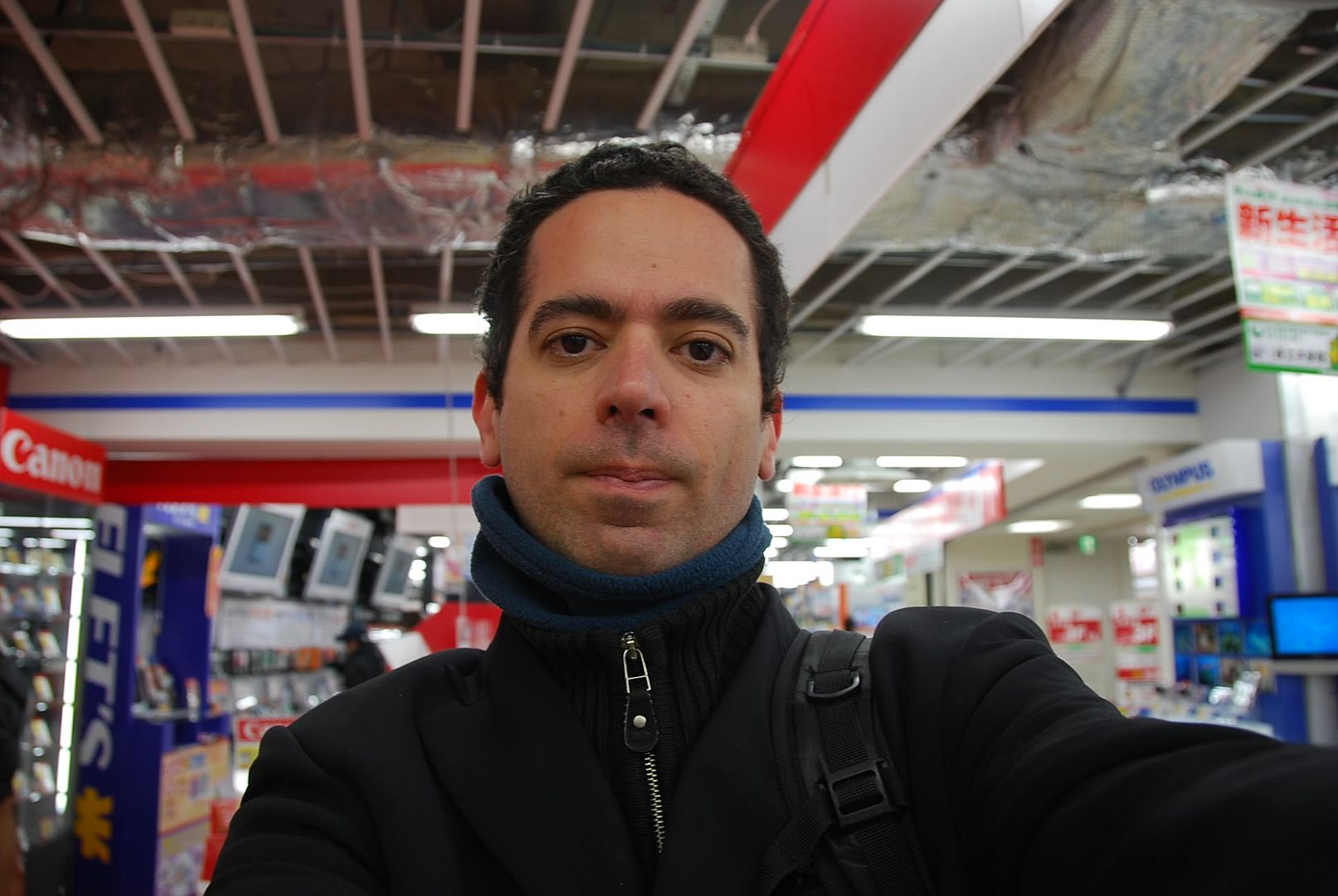 18mm self portrait. You don't want to get too close.


..like this. 200mm close up.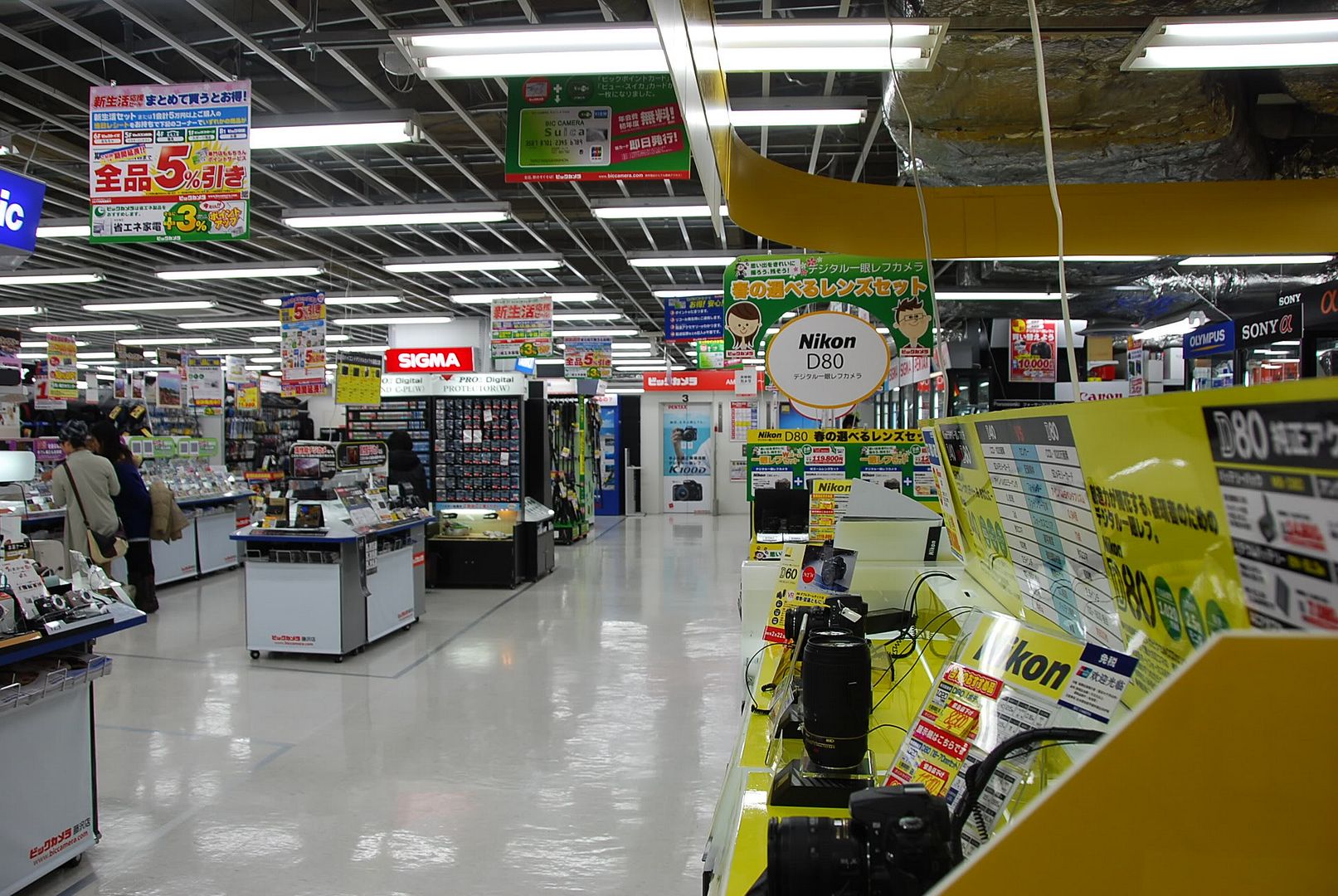 From far away.. (18mm)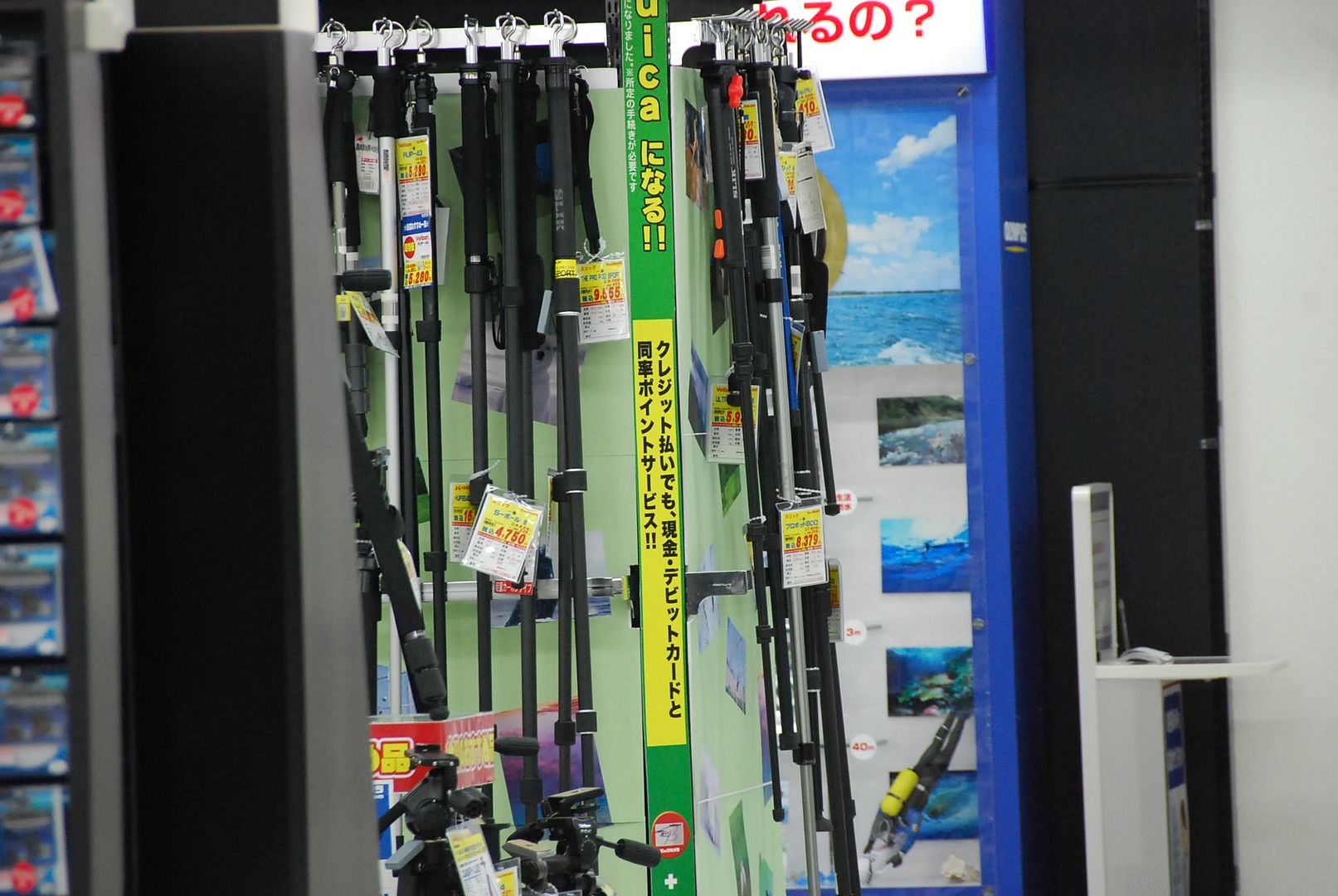 ..and close up. (200mm) You can see the same tripods in the 18mm photo above. Impressive. I guess it saves one from walking the same distance.

Decisions, decisions.

Right now I'm punch drunk happy with my fisheye.

As you can see from the picture at the top of the post, the results never fail to stand out (Look at the warped railing huh?) I'm going to try and hold out before forking over more money for stuff I don't absolutely need right now. I think the fisheye produces more than interesting results.

Oh, in the post title the missing word is "photography" Ok!?