Interesting headline?

Well, it was not such a good start for my first day at Summer Sonic 2008.

I got to Makuhari Messe just in time to catch the start of the set by a very popular Japanese girl group, Perfume.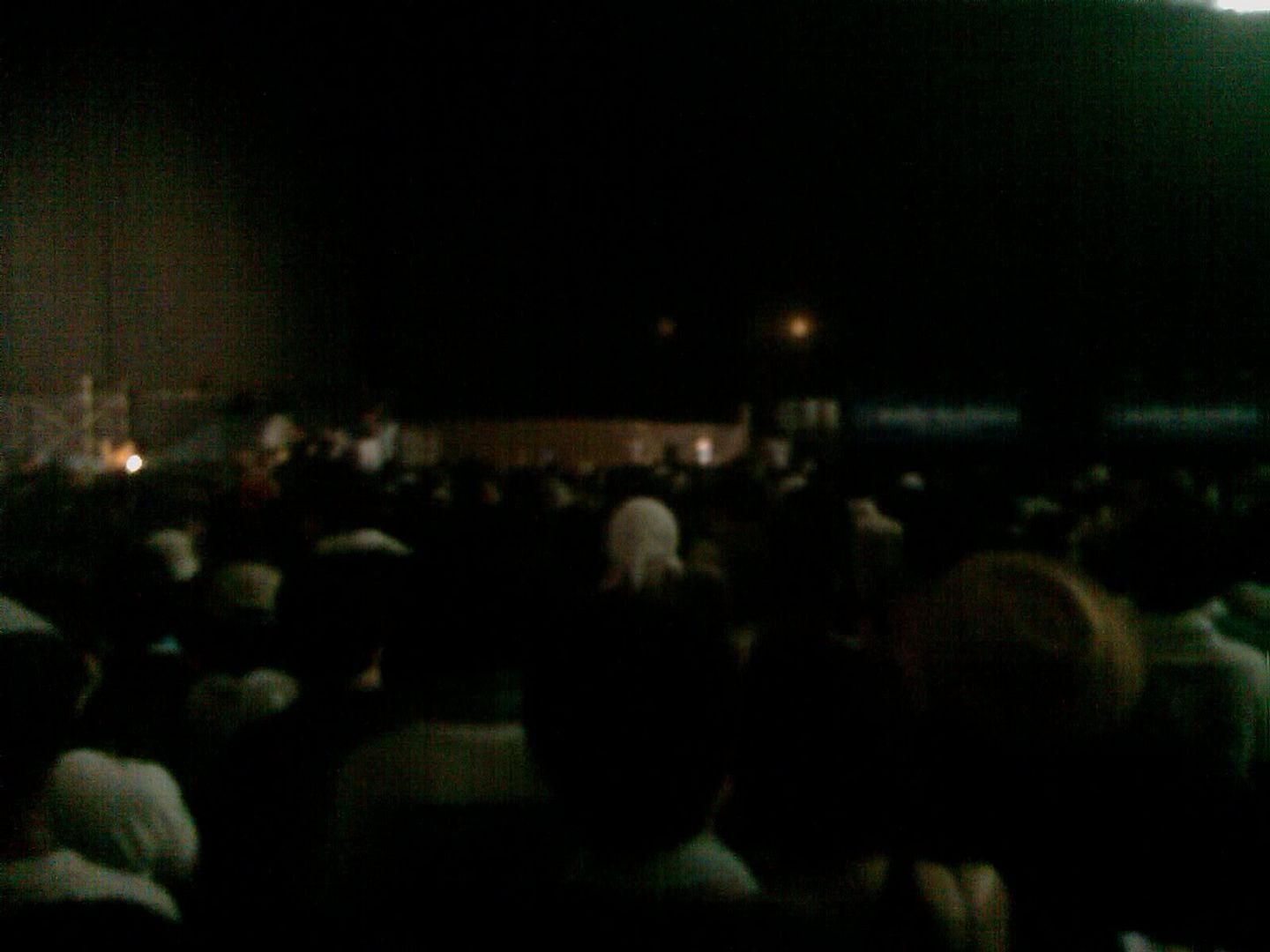 Looks like a LOT of people had the same idea. As you can see in the photo, there is a curtain drawn down where the entrance is and a huge crowd of people.

I got to that curtain, but even from there the masses were pushing trying to get in.

It got to the point where I was feeling really uncomfortable and decided to bail before I fell over or got pushed onto the temporary railing. There's no way I was going to meet my end while watching the "Japanese version" of the Spice Girls.

Even though I was right out the way you can sort of see the three girls from the group in the middle of the photo. I didn't miss much. Their vocals are so heavily "robot-sounding" ("vocoder'd"?), I wouldn't be shocked if they were miming. Their para-para moves were kind of cute though.

The banter was a bit long too. Too me it sounded like "squeak, squeak" (applause) "squeak, squeak, squeak, squeak" (more applause).

Things got better after a bit of a walk to the Chiba Marine Stadium side (the Marine Stage). I finally got to the right area to catch the set by ONEREPUBLIC.

I quite like the "Dreaming Out Loud" CD, but I don't think this band is really suited to playing a stadium. The songs are a little slow, but melodic. The singer has a great voice.

Actually the general feeling to me is that they come across as a bit of a Christian band. Not as trite as the band Live has become, but they're the closest band I can compare them to.

As you'd expect "Apologise" went over fantastically. They did a short cover of Rihanna's "Umbrella", which sounded really good. They should have done the whole song. And where was "Goodbye Apathy"? One of the best songs on that album IMO.

I didn't have to rush to see any other band in particular, so I hung around for The Subways on the same stage.

I hadn't heard their songs before, but the energy level rose considerably following the last set I just saw. The shirtless singer tried to get a bit of audience participation going, which had varying degrees of success. (What does a Japanese person do when they are told to "go crazy" in a part of a song?)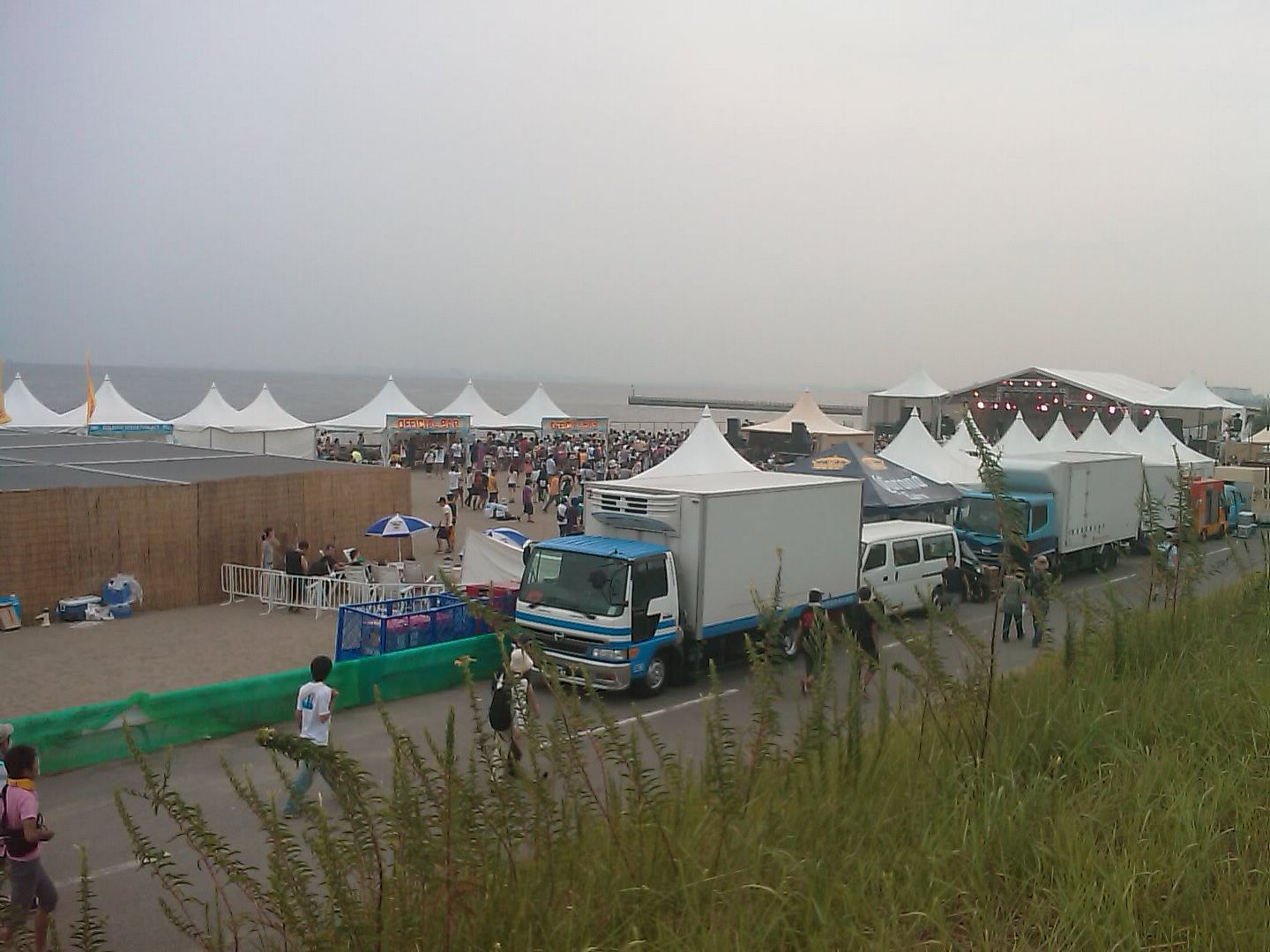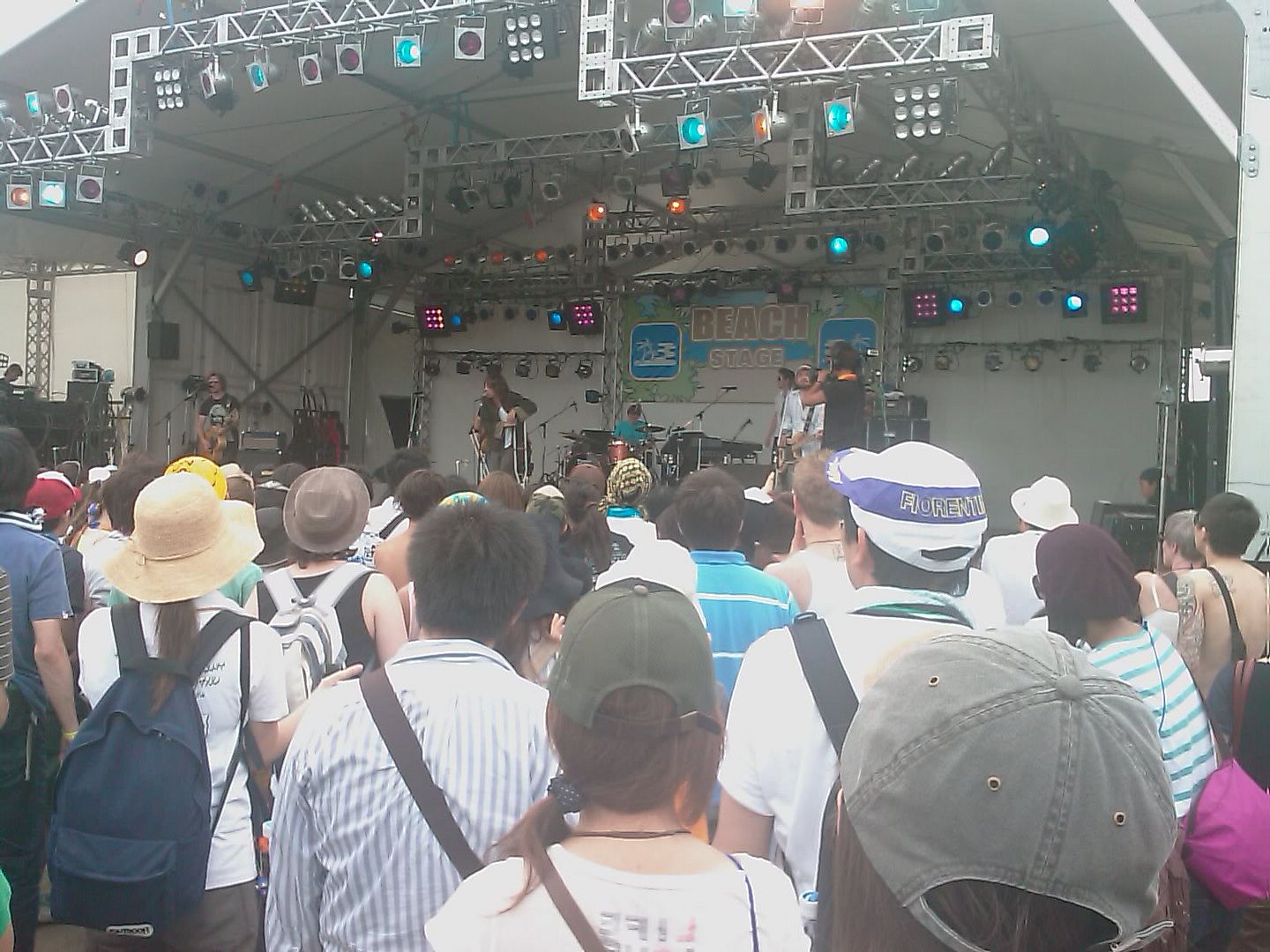 Next band to see on my list was Paolo Nutini on the beach stage, which is actually on the beach!

I happened to find his CD in the Yotsuya Library and it's really good.

His voice to me has a rustic "Rod Stewart" kind of vibe.

While I was watching I started eating some anko "jelly in a sardine can" that I brought from home. There was security that I thought were hanging around close by to watch some drunken foreigners near me, but they confiscated my can! Weird. Lucky I finished it.

You might notice not many photos.

The security are photo nazis. No photos allowed not even from crappy phone cameras. I got a few in though. To quote Arnie, "Sue me d&$khead".

I had to cut his set a bit short missing "Jenny Don't Be Hasty".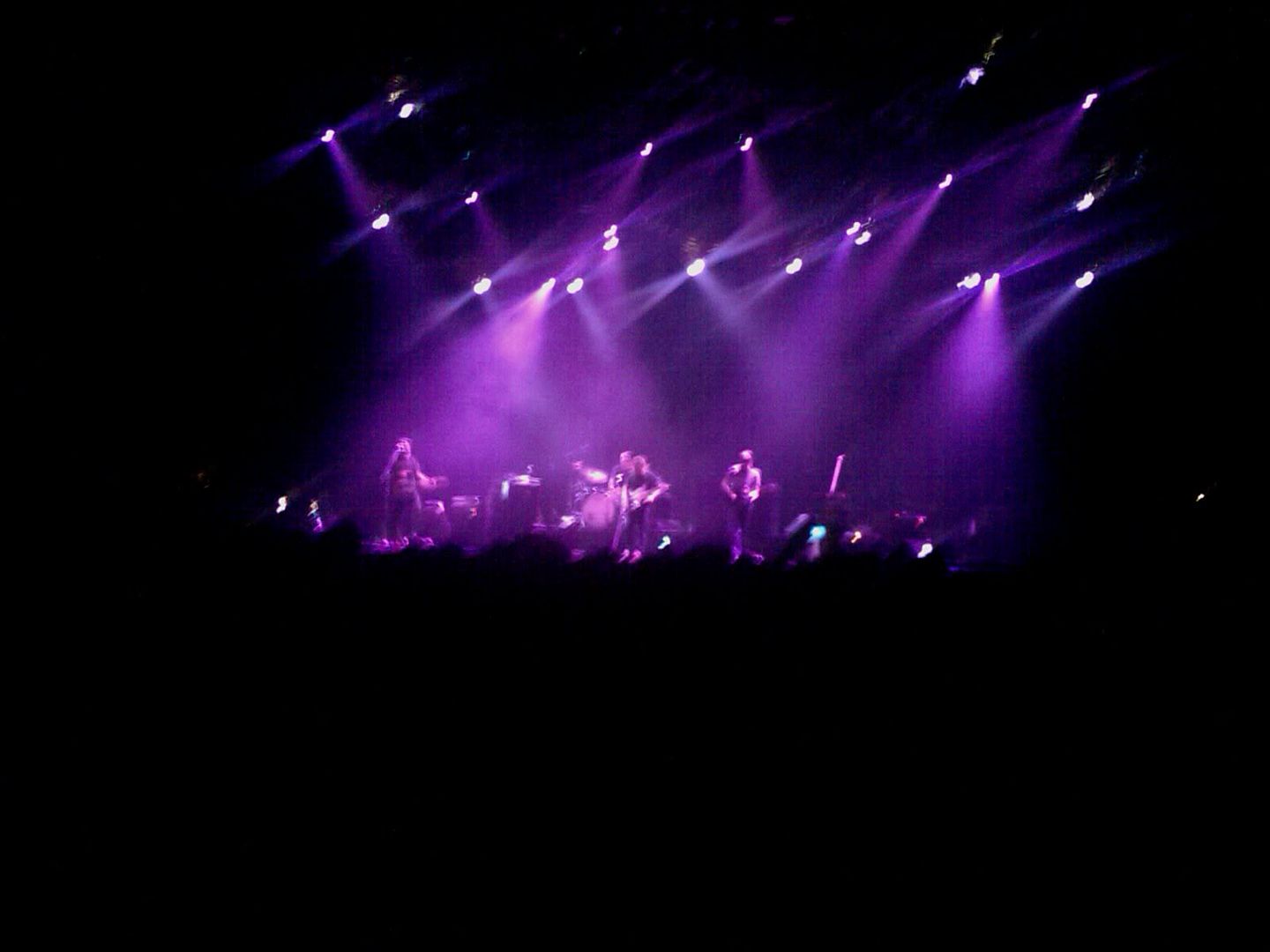 I didn't want to miss Death Cab For Cutie playing far away at the Sonic Stage. They have buses but the line was huge. It was quicker to walk.

I found out about this band from the singer's involvement in The Postal Service, that have a great CD, "Give Up".

Ben Gibbons has an ordinary sounding voice, but it's instantly recognisable. It's just too "nice". I can imagine Sesame Street asking him to do a song for them like Feist's "1,2,3,4", Sesame St version that I actually like better than the original.

Some of his and the bass player's movements seems a little over-exaggerated, but I enjoyed the set. I was waiting for them to cover Supertramp's "The Logical Song". For some reason I think they'd do it well.

(Ben's "Against All Odds" cover with the Postal Service is great, and I HATE that song)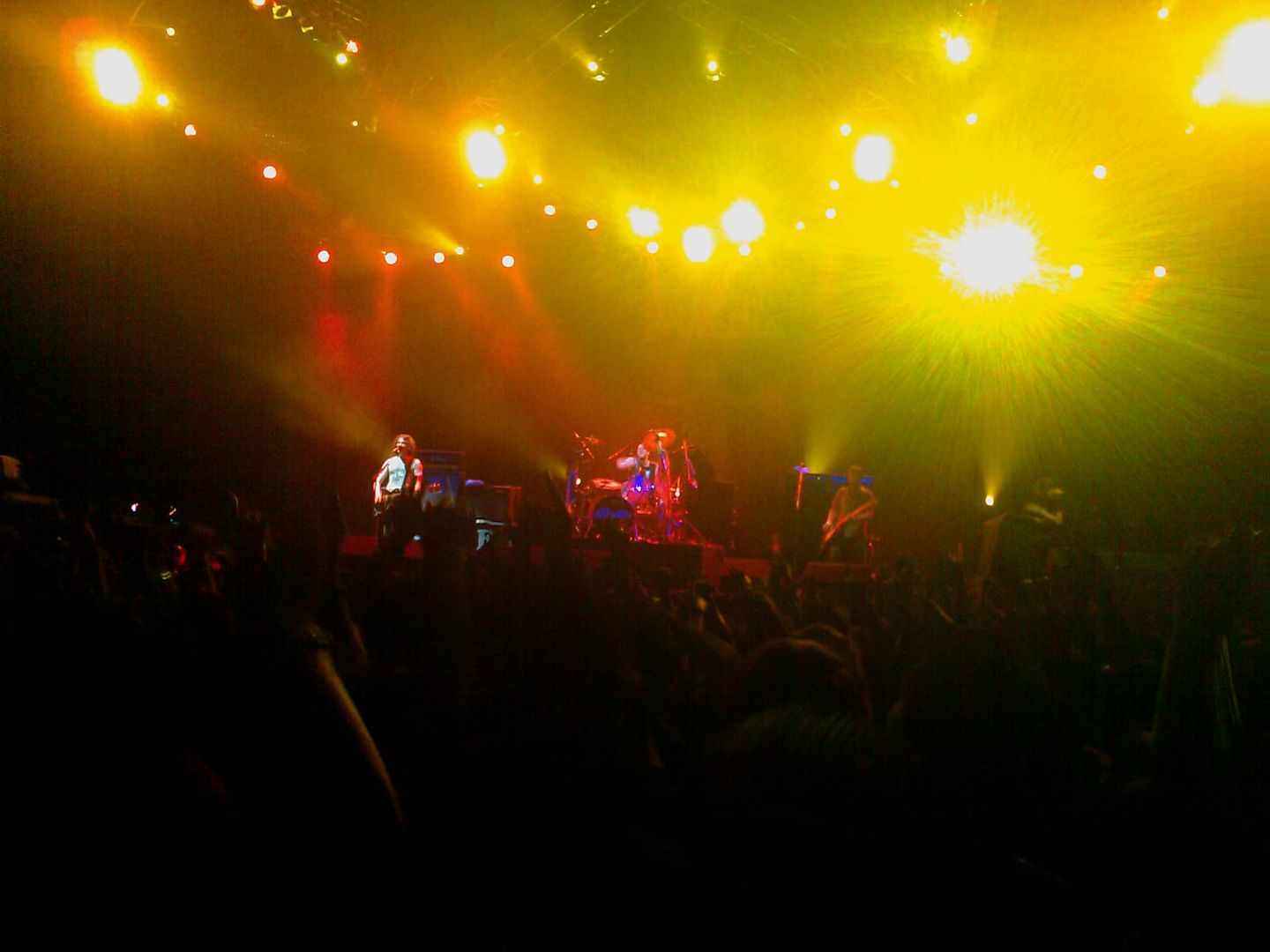 I moved a little closer at the same stage for The Fratellis.

I've heard both their CDs, so I knew this set would go off. The usually static Japanese crowd went absolutely nuts.

It's quite funny to watch the Japanese at concerts. They have this thing where they extend their hands to "accent" the beats, even for slow songs. You have to see it to know what I mean.

I had a blast. I danced and bounced around imitating the fun vibe. I danced stupidly with an "Ugly Betty" Japanese girl with glasses. She lapped it up. Take off the glasses, and she could've been beautiful, or something like that. hmm..

I was going to go across to the Chiba Stadium for the Prodigy, but they closed some access areas and it would've been a long walk.

They had a TV screen showing them live, so I don't think I missed much. They sound quite dated now. Great back in 1993 though.

I had a quick look at the Sex Pistols and it left a bit to be desired too. Past it. Nice chunky guitar tone though.

That just left me then to watch Paul Weller.

The music didn't do much for me. It's just not my kind of music. He has his fans and the crowd looked to be enjoying it.

On the way out I bought a 50 yen onigiri. A short time later I realized my cap I had in my pocket fell out somewhere. I'll have to check lost property tomorrow. DANG!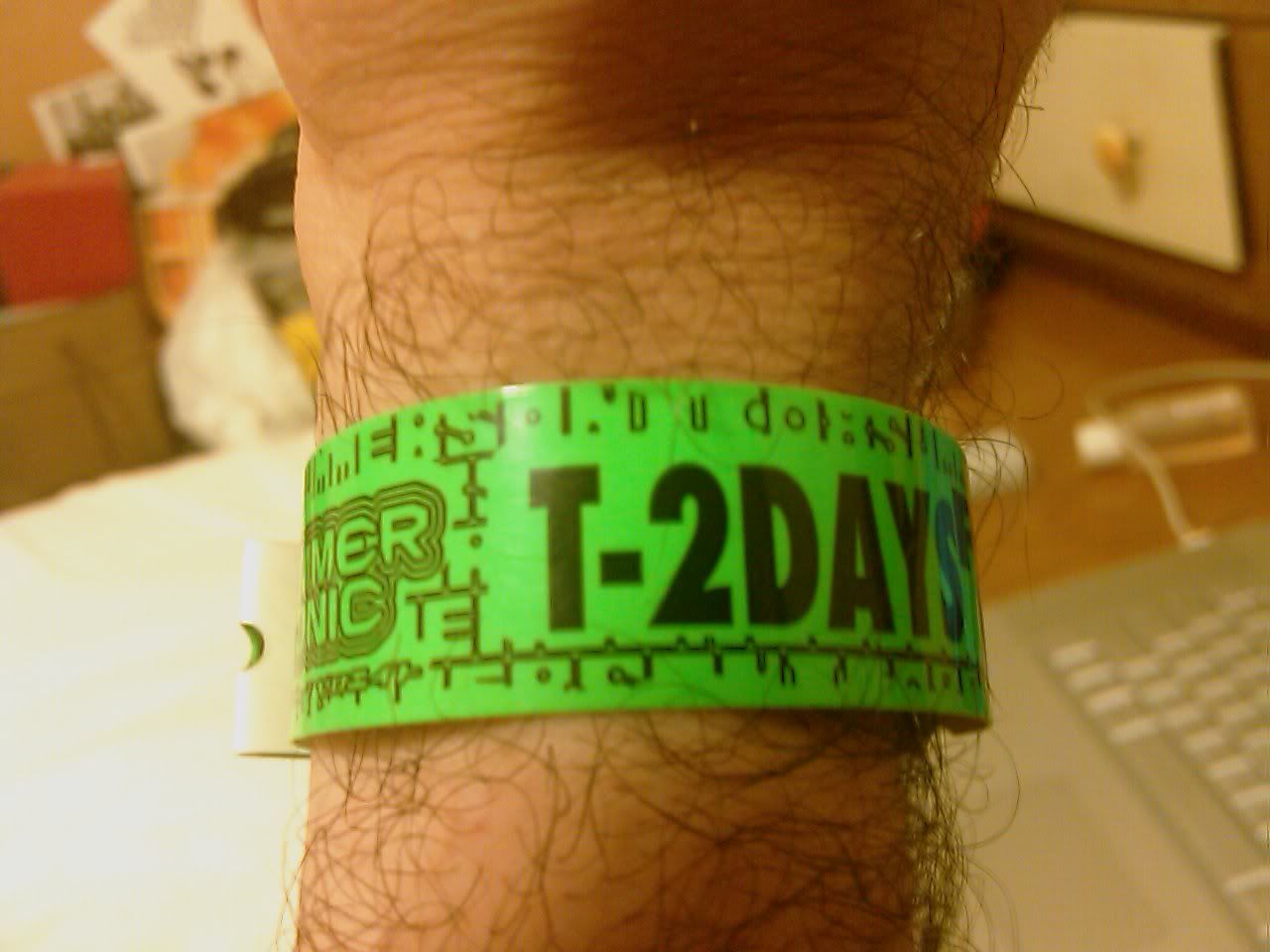 For tomorrow I don't have another ticket. They just put on this wristband that I have to keep on until then. It's a little uncomfortable though.

I am so tired, and I have to do it all again!