I haven't written for a few days because most of these holidays I've been sleeping. I know.. Too much excitement for lil' old me.

I had to abort a potential camping trip for lack of a tent (the cheapest I could find at short notice was 10,000 yen, which is more than I had in mind to spend for possibly the only camping trip I'm going to go on.)

I still want to climb Mt Fuji. It's hard to find willing companions wanting to go, but I WILL do it even if I have to go it alone.

So, in the meantime, I've been forever working on my phone to make it the best that it can be.

I've changed ROM again. This time it's Laurentius26 KDV10 TL.

The ROMeOS ROM was really good and minimal, but I think it's good to try a few others before I finally leave my phone alone. This one could be a keeper though.

It has a neat finger scrolling app similar to the iPhone, called Throttle Launcher. I had a bit of a headache with a continual start-up error, but I reinstalled it and it's been working fine ever since.

To make it a little more "iPhone-ish", I decided to replace the existing icons with iPhone ones. It's not perfect but I did better than I thought I would. I did a lot of editing in Photoshop to trim/resize about 60 icons. It took all day!

I even used the same wallpaper from my Macbook for the background.

Here's a video and some screenshots: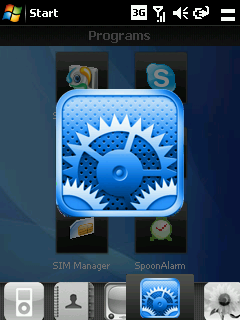 Note: Please don't ask me for Apple icons. Google it.

Just find the icons you want to use and replace/rename them in the "Pages" folder. Easy.

See You!