Day Two of Summer Sonic turned out better than I thought it would.

I should've known I was being gypped when I could quite easily buy a ticket for the second "sold out" day. The reverse psychology worked well on me. I thought day one had more bands that I was interested to see anyway.

But, I'm glad I went.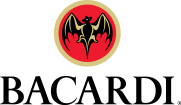 As soon as I got there I checked if they found my cap. No luck. Looks like its gone forever.

If anyone's found it, it's black and has this Barcardi (rum) bat on it.

If you get it back to me I'll be eternally grateful. It has some sentimental value.


I was a bit down in the dumps but I soon picked up when I made my way to catch The Ting Tings.

These guys are a bit of alright (I mean good!).

Only a two-piece with the girl singing, playing guitar and some synth, and the drummer doing backing vocals as well.

Obviously for such a full sound they had some samples or sequences going on. It would be a real problem for them if it went down without a backup.

Having said that though, I don't think anyone noticed except the muso in me that always looks for these things. A fun set.

Sorry for the bad pic. The lighting was a little bright for my phone cam, but at least you can see the minimal stage setup for these guys.

I didn't have any must-see bands for a while so I just walked around a little, catching a quick peek at whoever was playing.

There was Mutemath that were a little dull for me, and Polysics, putting the "weird" in Japanese music.

I went across to the Marine stage inside the stadium to watch a bit of 311.

I remember hearing one of their songs a LONG time ago, so I thought I'd see what they were like. This is probably the worst band I've seen all weekend if only for the reason that the singer was singing off-key more than once.

Apart from a reasonable Cure cover it was pretty yawn-inducing, so I was quick to move on.

One band I checked out last night online was the Japanese group, Boom Boom Satellites. What perked my interest was the comparison to Nine Inch Nails. One of my favourite bands.

To these ears they sounded a bit like Underworld with heavier guitars and techno beats. I wish I was more familiar with their songs. After a while it sounded all the same to me.

Another Japanese group I stumbled on were the Radwimps.

These guys were pretty cool. Although some songs were in Japanese, they have a good sense of melody and sound. A nice surprise.

I had to toss up between seeing Alicia Keys or Devo. I did want to see Devo just to see them "whip it good", but circumstances (and the long distance between stages) let Alicia win this one.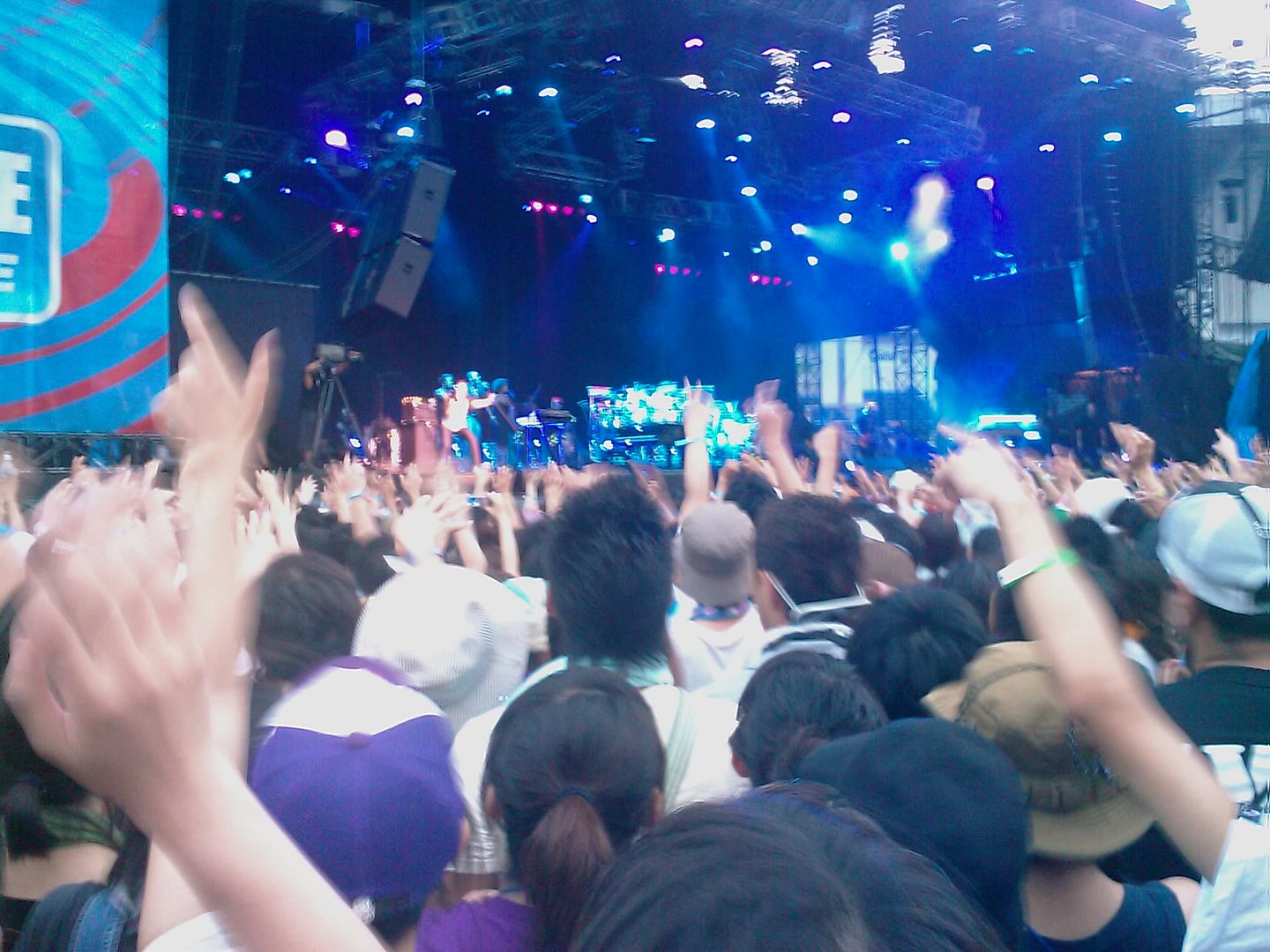 Alicia knows how to shake that booty and has an amazing voice. Her set had a real classic R'n'B vibe. I'm talking "motown" feel with more Aretha, than Beyonce.

I don't know her songs too well, but with pipes like that who cares? Great backing band too.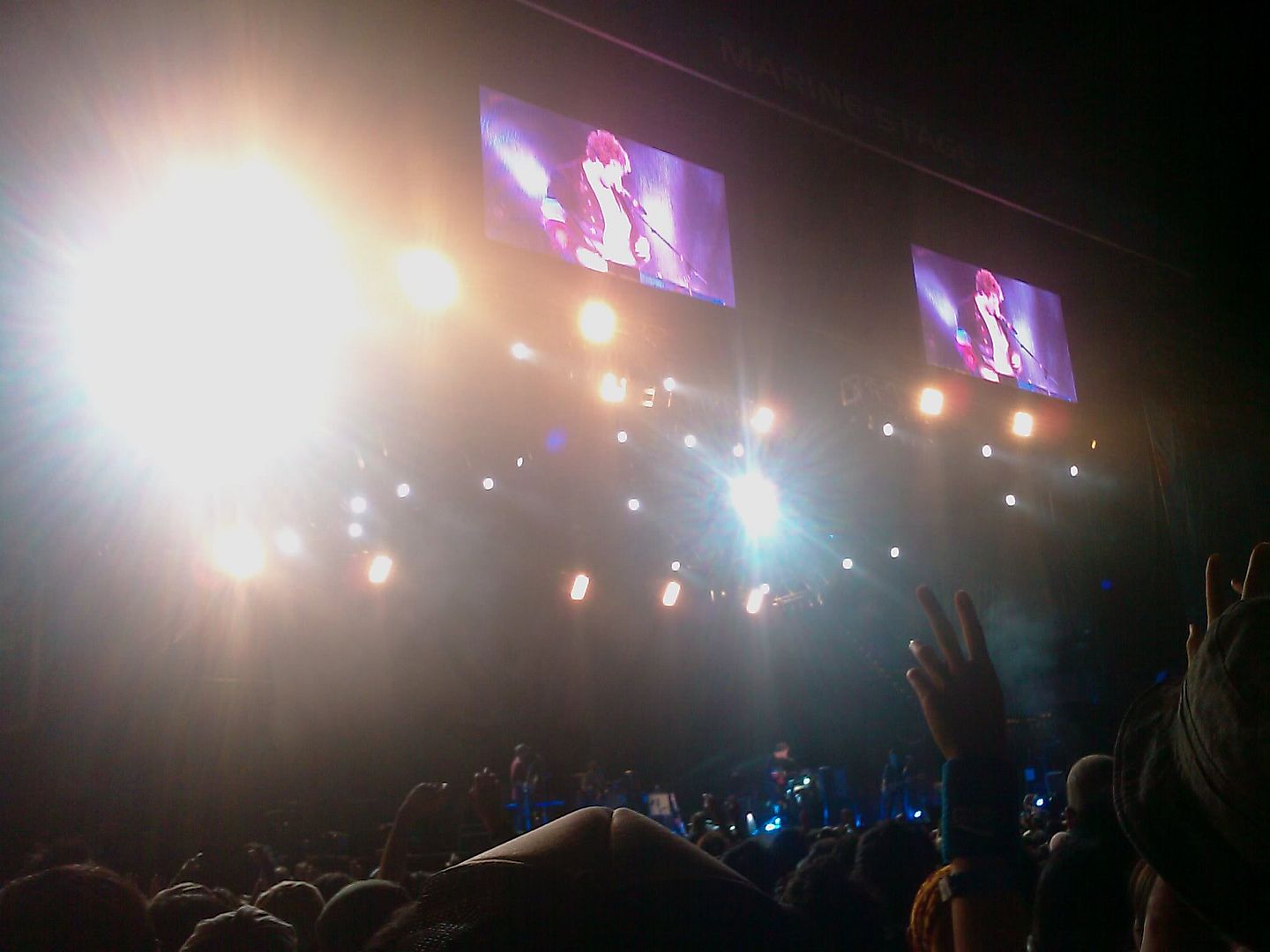 Finally to the reason I really came here today. I've been curious to check out Coldplay live in concert.

Like them or hate them, Chris Martin has got an exceptional voice, and they've built up a repertoire of some great melodies perfectly suited to a stadium setting.


"It was all yellow". An instant classic.

You can see them wanting to be the next U2, but they looked like they were really enjoying themselves up there. They made me really miss playing in a band.

The guitarist's melodic lines were very prominent in the mix. Great sound. "Fix You" got me all misty-eyed too.


One surprising, but U2-inspired moment was when they all got off stage and put themselves on a riser in the middle of the stadium with just guitars to perform "The Scientist".

The drummer sang a short tune by himself. Although he doesn't sing too bad, I felt it was a bit out of place.


The night ended with cannons shooting out butterfly-shaped confetti, and fireworks.


I got to see some Summer fireworks after all!

It took ages to leave the stadium. My feet were so sore from walking around all day. It still feels hard to walk even now.

Apart from some small incidents (Hey Japanese guys, quit pushing through the mosh like you're trying to get the last Yamanote train! F*CKERS! Oh, and those staff that didn't let me bring in my sports drink, because it wasn't water. LOSERS!). Even if I had just seen Coldplay today, it was money well spent.

Will I go next year? Give me a line-up worth seeing, and we'll talk about it.