I've mentioned the Don Quijote stores before in this blog a few times, but I just found out not all Donki's are created equal.

You may remember a short while ago I tried in vain to find a tent for an aborted camping trip during my summer vacation. The good news today is that I found one, for an unbelievable price.

It helps to ask around for these things and I was told that there was a bigger Donki in Mizonokuchi.

It just so happens that I went to a going-away party for one of the Japanese staff in Kawasaki tonight, and the quickest way there was through here!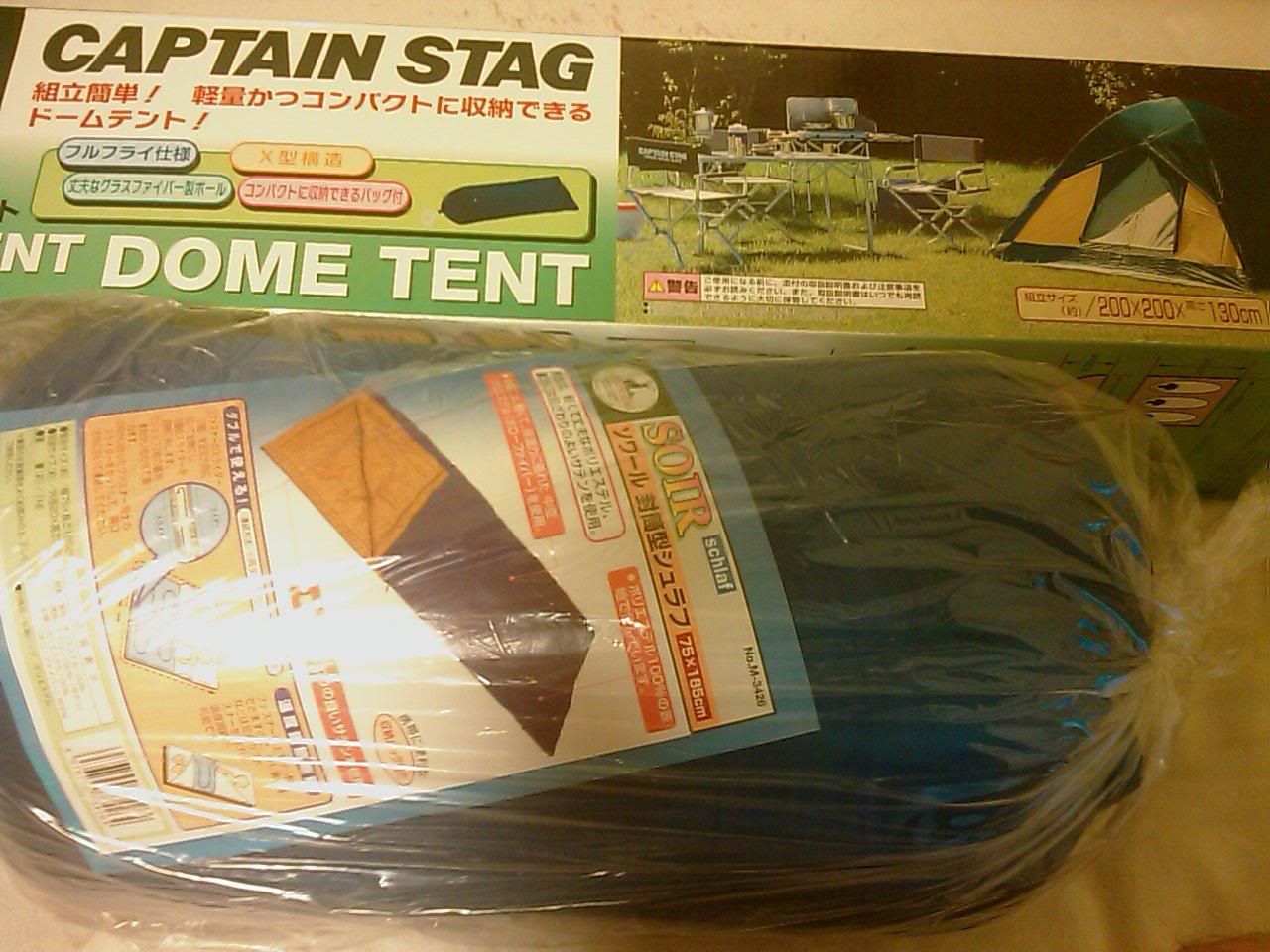 So.. I got a, get this.. "Captain Stag" three man tent for 1980 yen!

Yes that's right, CAPTAIN STAG! The price was too good to believe. I asked one of the sales people standing around for a price check. I thought the price was 3980 yen. She said it wasn't it, but I thought she made a mistake. Nope, right price. Sweeeet..

But that's not all folks. Oh no. I also got a sleeping bag for 999 yen too. Less than 1000 yen and yes, "Captain Stag" brand no less.

From now on another of my "superhero", split personalities will be from this moment hence forth, Captain Stag!

How was the party? Pretty good I have to say. We went to Tapas, a Spanish-style izakaya. The jugs of beer flowed like a river.

Somewhere between there and another bar we ended up where they always do. KARAOKE.

There was a lot of bad singing, most notably from me. My particular low point was The Pixies, "Debaser". After 12,000 yen, we paid for it till the early hours of the morning.