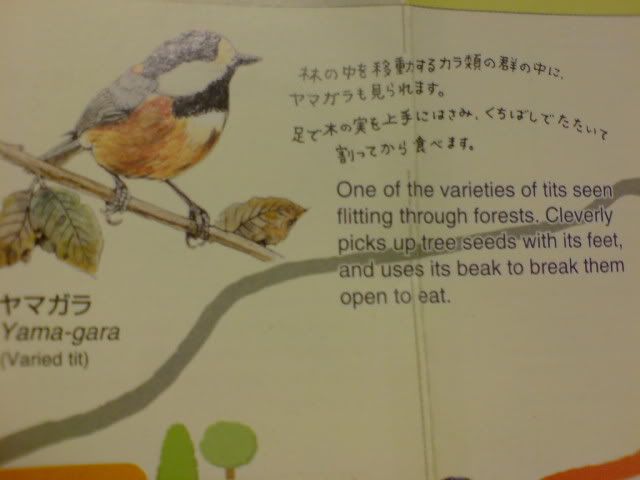 Ok, it's not what you think. If you look at the picture you can see that a "tit" is a bird of which we saw none of. Actually contrary to what the signs say, we didn't see any animals.

Today we decided to go to Mt Takao.

You won't find this place in the Lonely Planet guide. I checked. Having said that though, it is a very popular day trip for Japanese people in Tokyo.

Getting there it is about an hour trip on the Keio line (370 yen from Shinjuku). We left about midday and got there close to 1pm. You get off at Takaosanguchi.

On the mountain there are 7 hiking trips of which trails 1 and 6 are supposed to be the most interesting.


This is Kiyotaki station where it is possible to take the cable car.


We decided to take the longest trail 1, hiking up the mountain.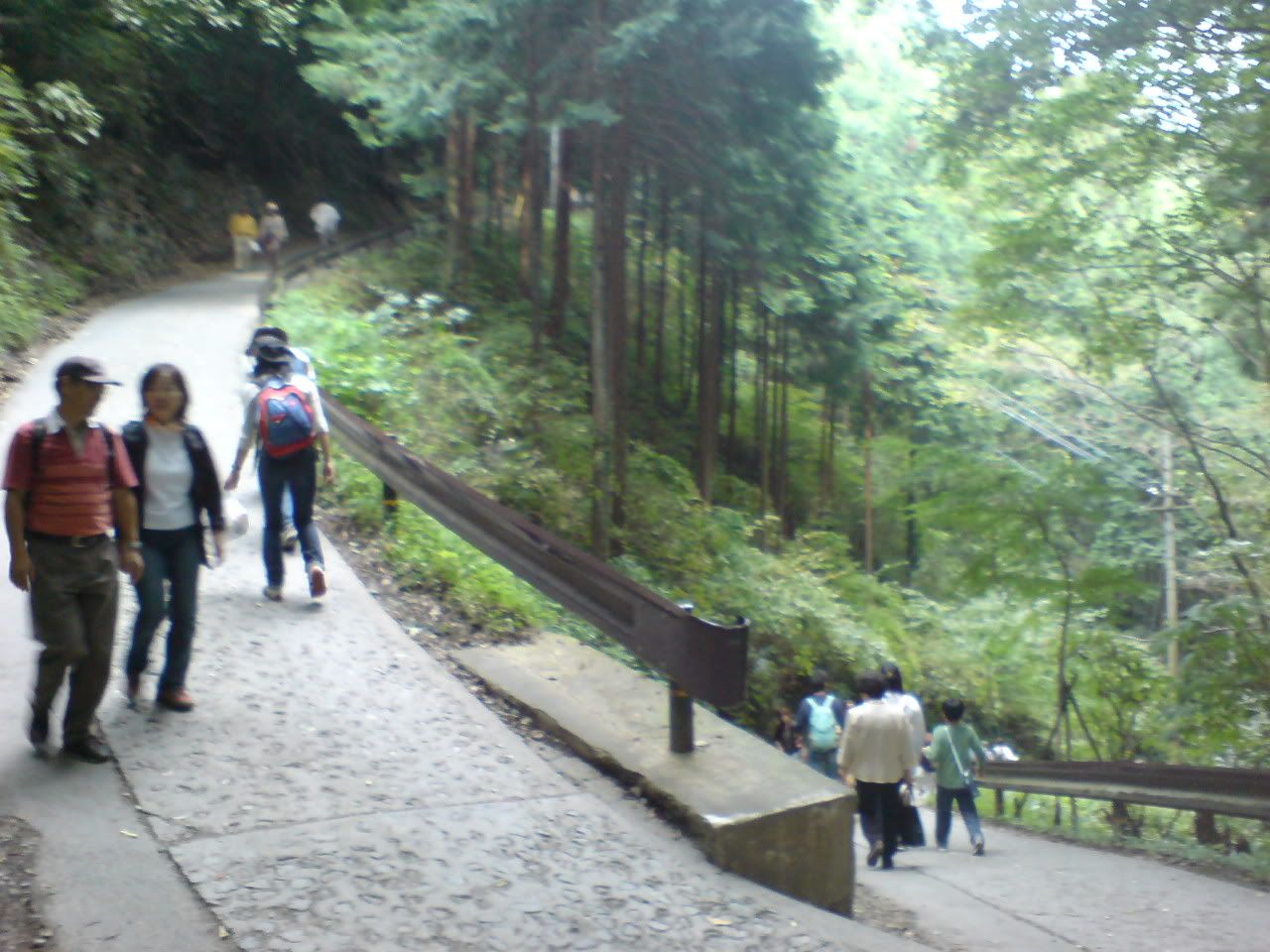 After a tiring hike, we got close to where the cable car stops, and saw a great view of Tokyo and Yokohama from Kasumi-dai. Here you can see Yokohama in the distance.


This is the first gate, the Joshin Gate that welcomes you up the mountain.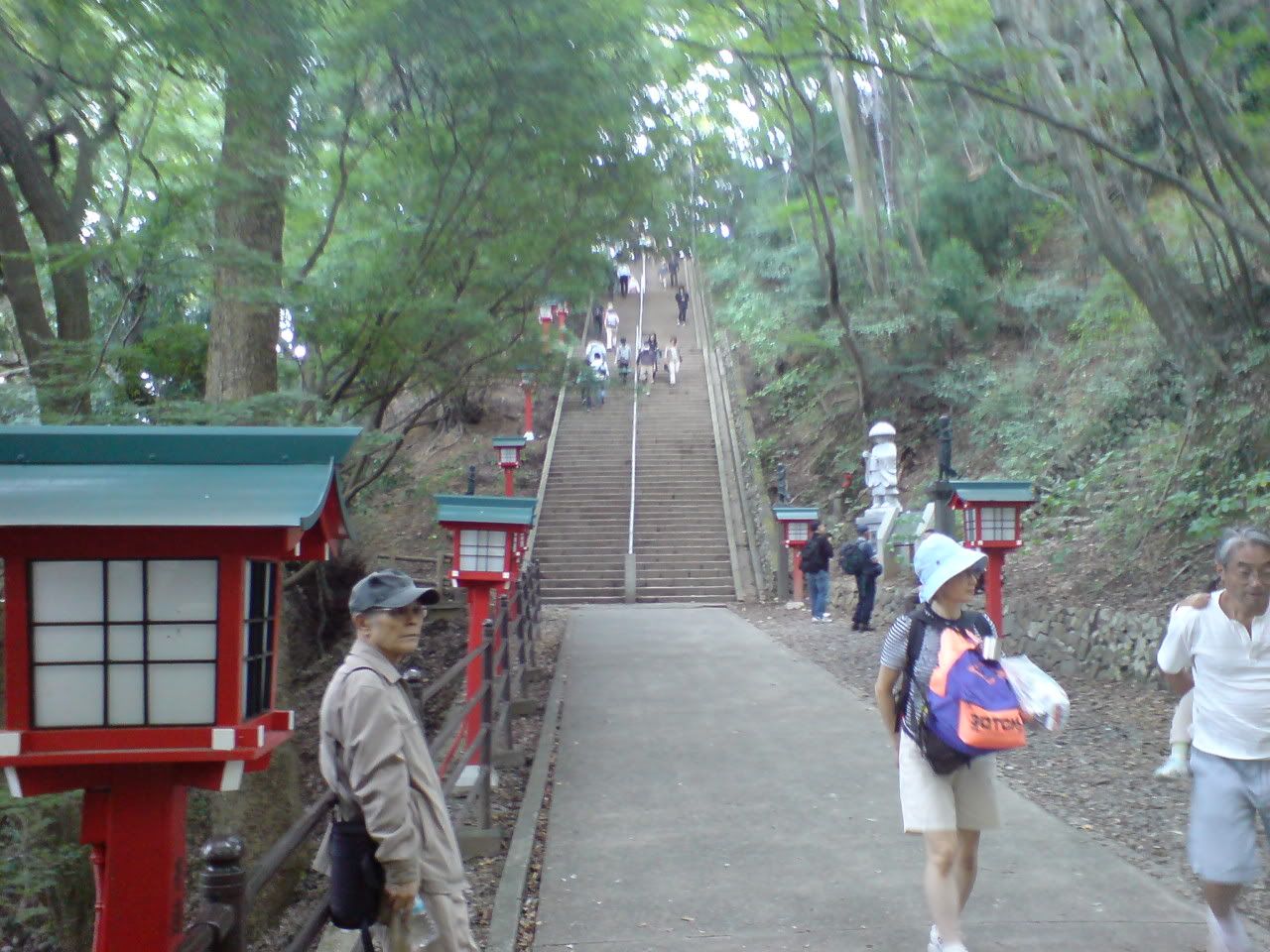 These are the 108 steps which signify the 108 human desires. Yes, there are 108 steps here. I counted every one of them.


This is Yaku-ou-in Temple, one of the most colourful and ornate temples that I have seen in the Tokyo area. Standing alongside to the left you can see one of the green tengu goblin statues.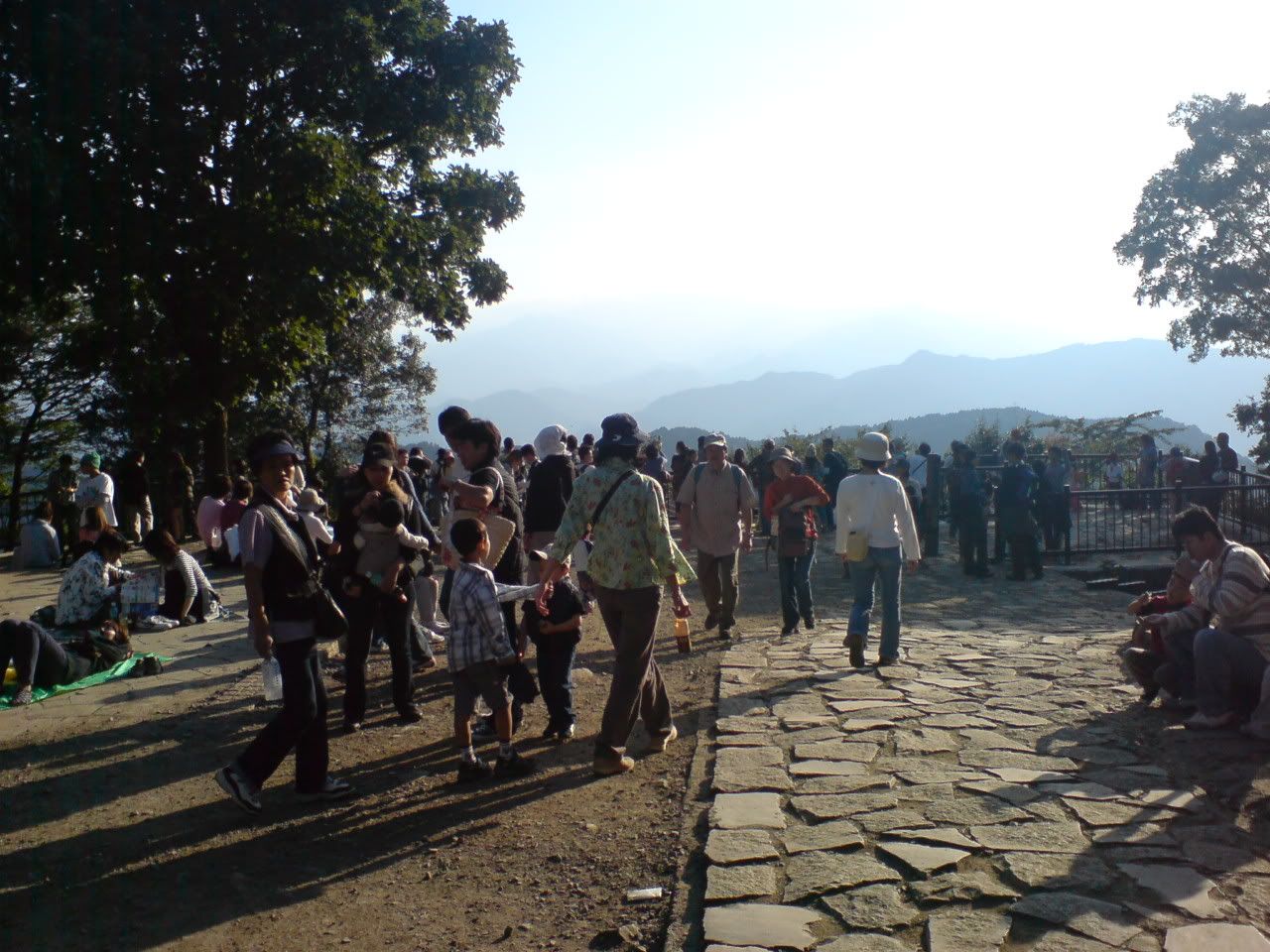 We finally make it to the top of Mt Takao. From this lookout you can supposedly see Mt Fuji. I think I saw it, but the distance was misty, and I could only sort of make out an outline.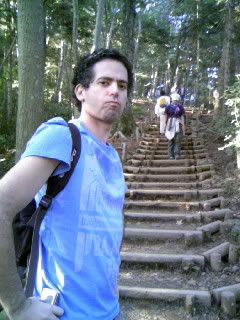 After taking a short break, we decided that we would go down a different way on Trail 6. This started off with lengthy wooden steps heading straight down.


Although there aren't any temples or other man-made structures of interest, trail 6 is actually in my opinion a more pleasant walk. The walkway is mostly stepping stones, and for a long part of the journey you walk along a stream with the soothing sound of running water.

Here is some crazy gaijin running through the forest.


The trail seemed never ending. Once we got down to the bottom again, I was feeling hungry so I got a manju bean cake, an azuki filled treat wrapped in a sake yeast dough. We also ate some yummy soba noodles in a nearby restaurant.


Here you can see us clearly exhausted from a big day out. Ok, I did ham it up a little. We were pretty tired but satisfied with the day's outing.


In these seats you can clearly see that mobile phones are to be switched off, even on the holding rings!

Shortly after, two japanese girls sat down and were clearly using their keitei. Ok then..

We hung around Shinjuku for a while. We got some free Macca's coffee, and I bought a 1029 yen ($10!) microphone and cable from the Rock Inn music store. A short trip looking at handbags and then a walk back to Yotsuya.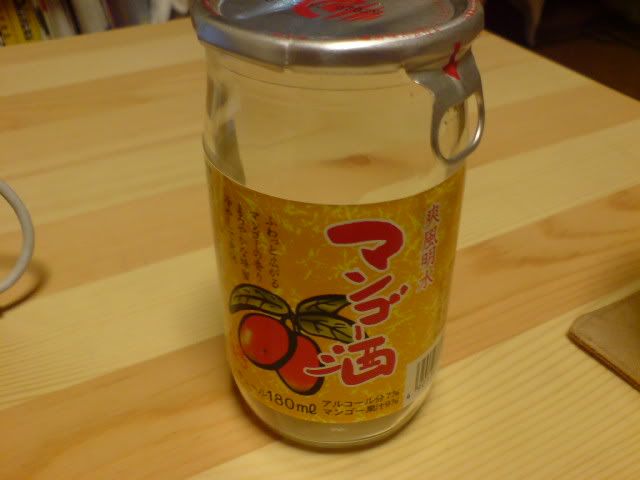 Along the way I picked up two cans of really delicious 7% sake and mango drink. The mix was perfect. It was only 108 yen each and I wish I got the third one as well. It isn't as strong as the shochu but at least I don't feel drunk.

To end the night we had a nice bath to soothe our tired feet. Alas, no tits were to be seen on Mt Takao. It IS getting colder you know.