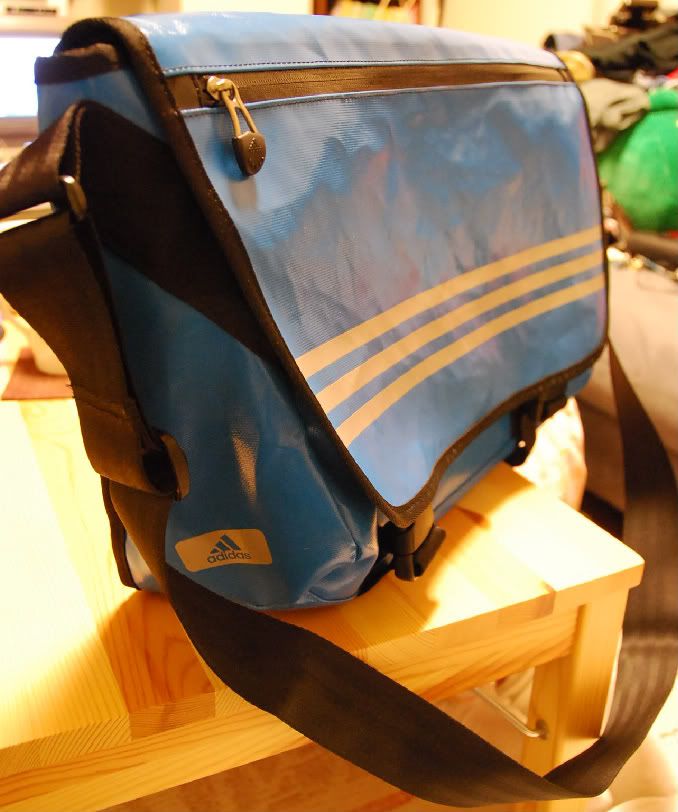 Only just last week I got the watch, and now I've got an equally good deal on an Adidas messenger bag.

I was looking at some nice ones, a "Converse" and a "Grand Stone" in Shinjuku.

The prices there were around the 5-6,000 yen mark. The Converse one was a good size, but had annoyingly loud, rippy velcro, and the Grand Stone one looked good but was a little small for my liking.

I kind of like the Freitag style. The one I got has the same look.

I went into B Select again. I had vouchers for a total discount of 200 yen, so this brought the price down to just 2,300 yen! It's big enough for my laptop, as well as a change of clothes if need be that I don't want to go home before going out.

My old bag that I bought last year is slowly falling apart, so this is a perfect time for an "update".