What do you do when they don't want to lie down to be traced on paper?

You just volunteer to do it yourself, that's what.

The things we do for money in this world. My "chalk outline" in crayon came out pretty good I think.

I hoped none of the kids would mark my clothes because I decided before leaving for work today, that I wouldn't bother to go home and change for the goodbye party later on.

There wasn't a bad turnout, but I have to say the izakaya left a lot to be desired. It was an "all you can drink" with finger food for one and a half hours. The cost was 3,500 yen each, and I'm sure I didn't get my fill. The food wasn't very tasty either.

On arrival back in to Shibuya I was bursting to go to the bathroom, so I made my way to the closest one in Tsutaya. Even though I didn't think I had as much alcohol as I wanted, I was actually pretty drunk by that stage, and making it to the 3rd floor toliets was quite a task.

Before going home I wanted to check out Tasu-Ichi.

I didn't miss anything. There were more guys than girls and it didn't give me any incentive to stay, let alone buy another beer.

I guess it all depends how you sell yourself :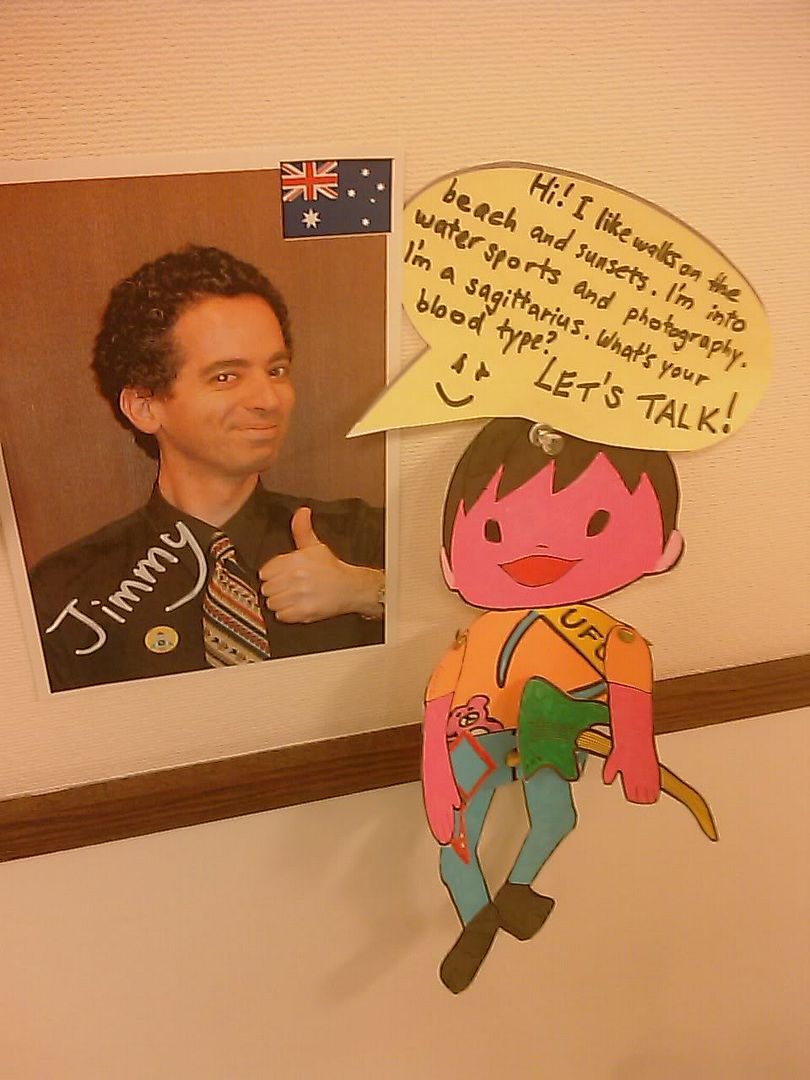 "Hi! I like walks on the beach and sunsets. I'm into water sports and photography. I'm a Sagittarius. What's your blood type? Let's talk!"

Hmm.. Next time.