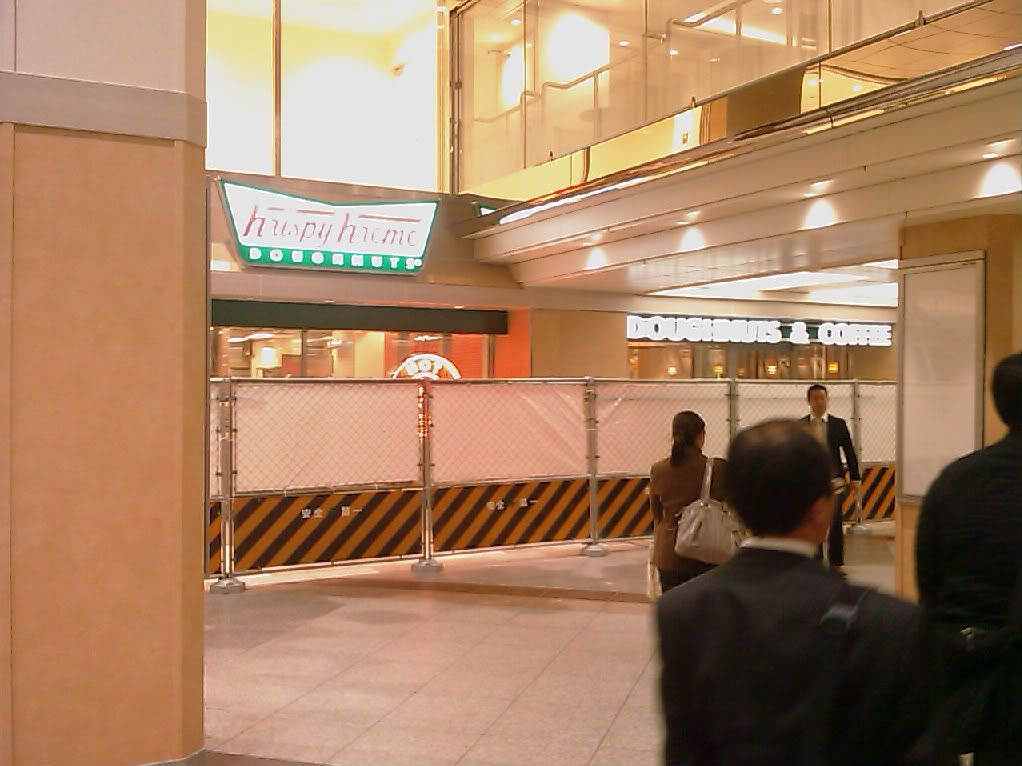 Looks like Krispy Kreme are setting up shop here in Kawasaki.

I wonder how long the American dream of sugar-drenched doughnuts will last here in Japan?

In Australia there is never a line, and surprisingly there isn't even a KK in Brisbane yet. They DO still give free ones waiting in line, that they definitely don't do back home.

I guess time will tell.

It's just about been a week since the gf moved out, I mean left MOMENTARILY, for her prac work in the sticks.

I'm surprised that I don't feel as lonely as I thought I would being by myself. Maybe Tokyo isn't that scary after all.