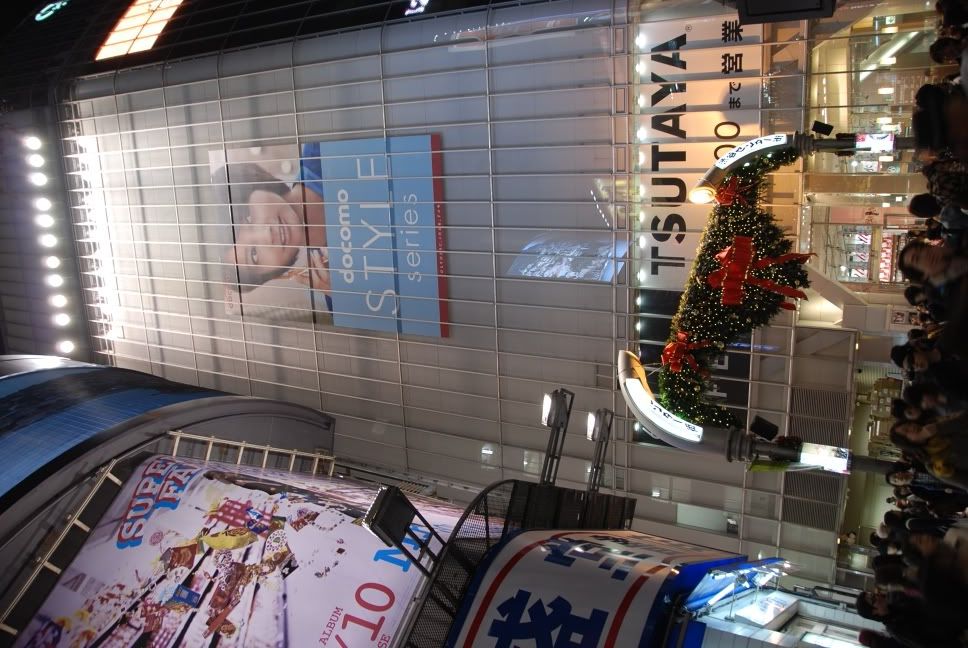 It's getting cold.

Walking around Shibuya I felt the first snap of Tokyo's winter freeze. Maybe it's time to get those gloves out again.

This photo is from the start of Center Gai that runs through the heart of Shibuya. Tsutaya is Japanese for "rip-off" video rental store.

Today I realized I have a new addiction. That's right, another watch.. again.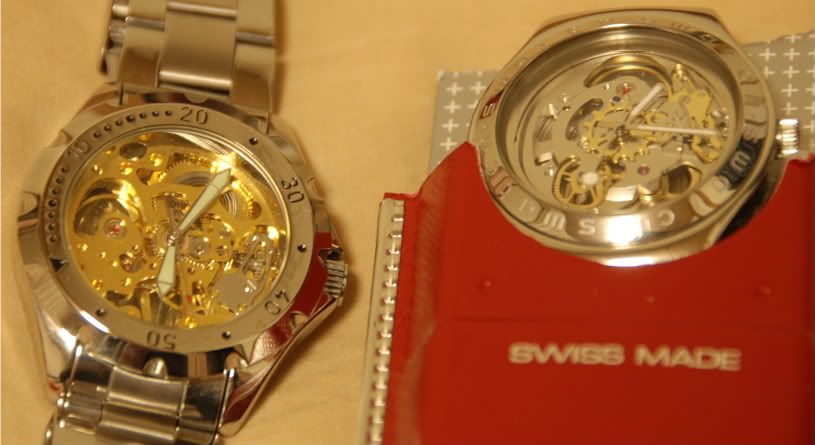 On the left is the original skelton watch I bought back in July here.

On the right is my secondhand Swatch "Body & Soul" Irony watch.

This was the original watch that I REALLY wanted. The consensus is that the LK watch looks quite a bit cheaper, albeit much easier to work out the time.

So suffering to keep up with street cred (of which I mostly lack anyway), I didn't hesitate to get it. For 4,800 yen it was a bargain. I saved that 200 yen with a discount voucher they gave me straight away too! Lucky..

To give a little bit of perspective, brand new this watch is 17,850 yen from the Swatch shop. It only had a few very light scratches and came with the original box and warranty. Looking at the papers, it's not even a year old (5/2/2008!)

Nice.