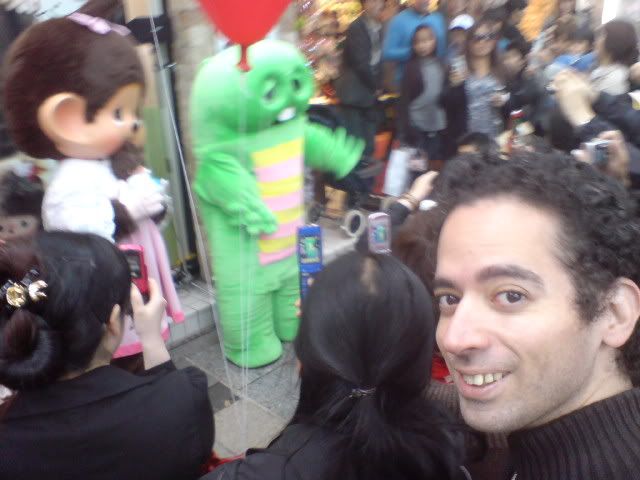 Today we went to Aoyama for Cheese Festa 2007 at Spiral.

We caught the train to Harajuku and walked from there, which wasn't very far away at all.

Along the way we walked past Kiddyland and got to see the amazing green dinosaur, Gachapin!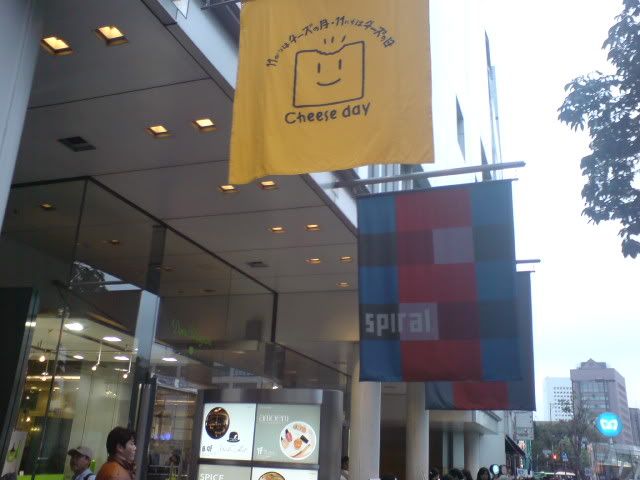 Apparently we weren't the only ones with the idea to go to a cheese sampling festival. The place was absolutely packed.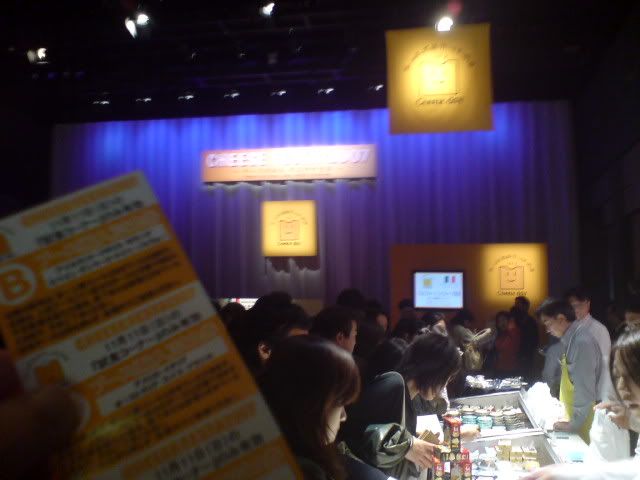 We were given four cheese coupons to try the cheeses for free but wine and other drinks had to be paid for.

Any thoughts that Japanese people are polite and courteous was thrown out the window as many of them fought over getting their samples first like pigs at feeding time.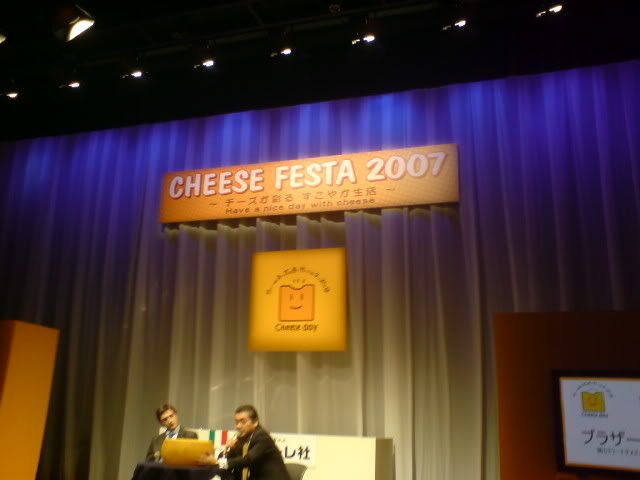 I like their slogan, "Have A Nice Day With Cheese'.

Even though we were given four cheese tickets each, we walked out and walked back in and picked up another four tickets.

If it's possible to overdose on cheese we did it. We sampled quite a few varieties from Spain, Netherlands, France, Italy and even Australia.

The one we liked best was the french Brie cheese. The worst was probably the Italian Gorgonzola, with a blue vein mouldy taste, it wasn't the best.

The most deserted sample table was the Japanese Camembert. Why would Japanese sample cheese they can get in their supermarket easily?

We caught the train from Harajuku to Shinjuku. The train was delayed for ages as there was some crazy person running along the tracks so they stopped all the Yamanote trains.

Gf bought a new saucepan at Tokyu Hands and I got a 105 yen pack of playing cards so I can learn magic tricks. A new teacher showed one of my students a trick which makes me want to do them.

It will probably end up in the same unused place as the yo-yo I got months ago.

We ate some spicy noodles, dumplings and rice for dinner in Shinjuku and decided to catch the train home instead of walking. We were both tired and it started raining.

A good, cheesy day.