It's a fantastic day because it's a national holiday (Culture Day) on a saturday, so I get a rare full weekend off!

If I realized it earlier I could have taken friday off and have a four day holiday, but this is me we are talking about and I don't look that far ahead.

We didn't have anything planned so we ended up in Ginza. The place was packed with people. I found the Apple store and tried loading my blog into an iTouch and managed to crash it. Oops.

There is the Ginza International Jazz Festival 2007 here today and tomorrow, so we checked out some cool jazz on a rooftop of a department store. Jazz has a very different kind of atmosphere.

Sometime in the future we will definitely go to a jazz club to soak up the vibe.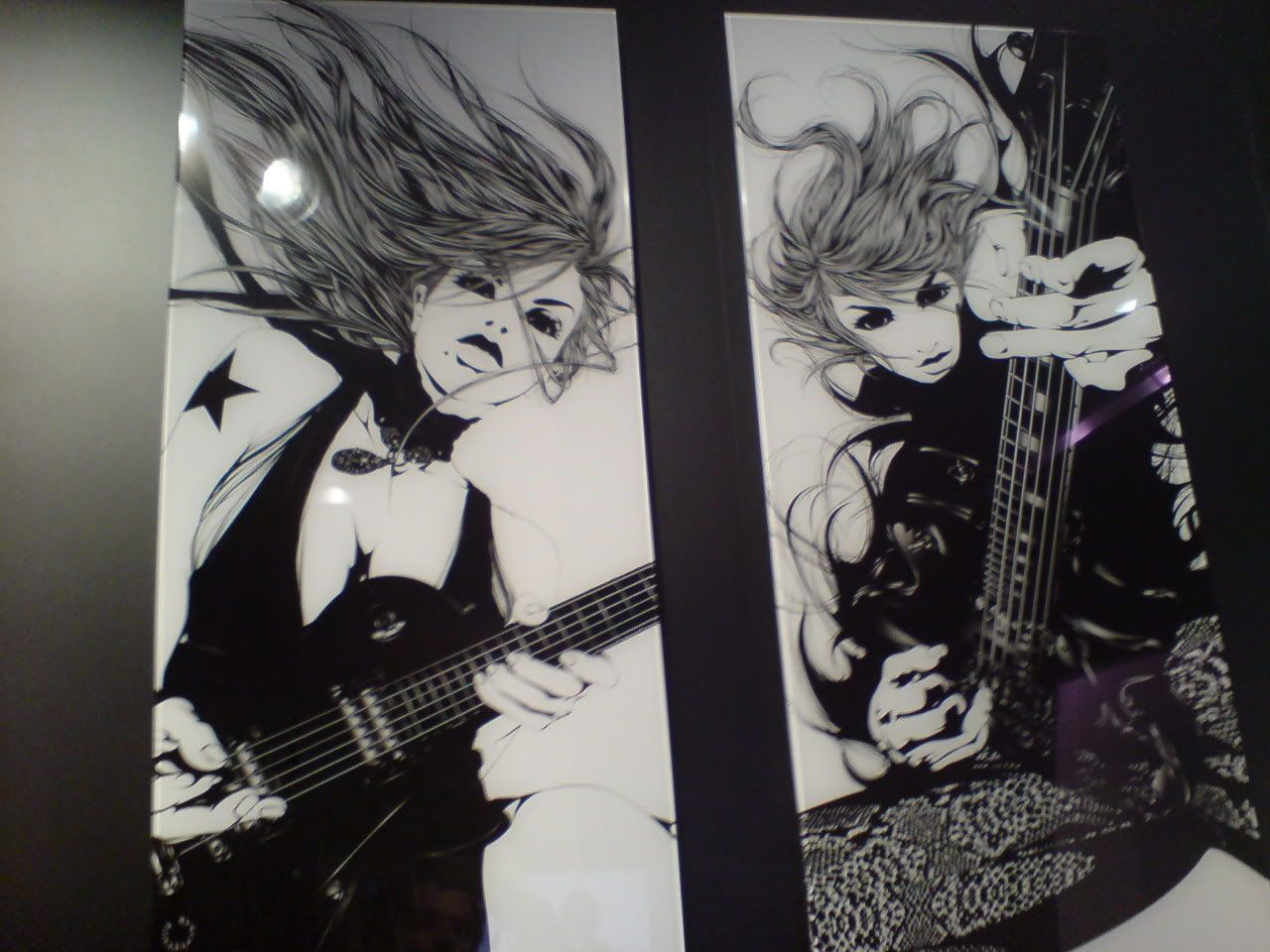 Later we went to the Sony Building once more and checked out Canvas@Sony, a special art exhibition which will feature on Sony products. One thing I especially liked was what I call the "Chicks with Guitars" art work by Ryuji Otani.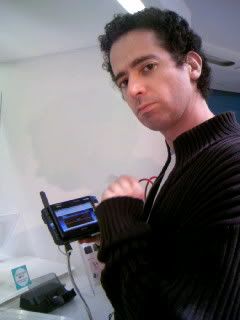 One REALLY cool item in the Sony Showroom is an Sony VAIO ultra portable VGN-UX72 (and I mean TINY) mini PC. Why have a iTouch when you can you have a whole computer instead?

Another toy for my wish list.

We walked around a little and found a small game arcade that had some Studio Ghibli Totoro soft toys. I couldn't resist it and after 1100 yen, I got myself a Totoro. I know, I know, more toys I don't need, but did I mention this is Totoro!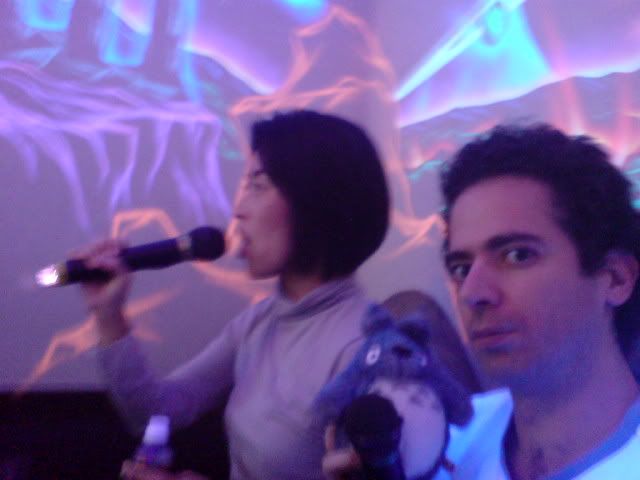 For some reason we decided it would be a good a time as any to go to a karaoke box. Although I wasn't particularly energetic, I agreed and we took a train to Shinjuku.

It cost quite a bit for just two hours of singing (3,740 yen!), but I think you'll agree after watching these hilarious videos we had a ball.

I managed to kill some classic songs such as "Oh Sherrie" (Steve Perry) and a Bon Jovi medley, while she sang heartfelt japanese songs and some bad Enka.

Sexual Healing (Marvin Gaye): Yes, I'm singing badly, but look at the smile on her face? Satisfaction guaranteeed.

I Need You Tonight (Inxs): A classic Aussie rock song slaughtered by me. I try singing it with a pretty cool rock face, but she doesn't care.

Crazy In Love (Beyonce): Yes, the singing is shit, but that is the whole point. Authentic japanese karaoke in Shinjuku.

I Want It That Way (Backstreet Boys): This actually sounds pretty good to me. I didn't choose the song I swear. I CAN be in a boy band after all!


We had some okonomiyaki in Shinjuku. The cool thing about this place is they give you the ingredients to fry it on a hot plate yourself.

Guess which one is mine? Yes, the one that looks like a dog got to it before I did.

Having our hunger satisfied we walked home. On arrival back home, I made some nice espresso stovetop coffee that was the perfect end to this day.