Like most sequels, our second day in Kyoto was just not as good as the first.

We left a little earlier but we're still overwhelmed by the amount of places to see and the limited time that we had to see them.

Gf had a much better idea of where we should go. I did have a look at my Lonely Planet guide, but I wasn't sure which places were better than others.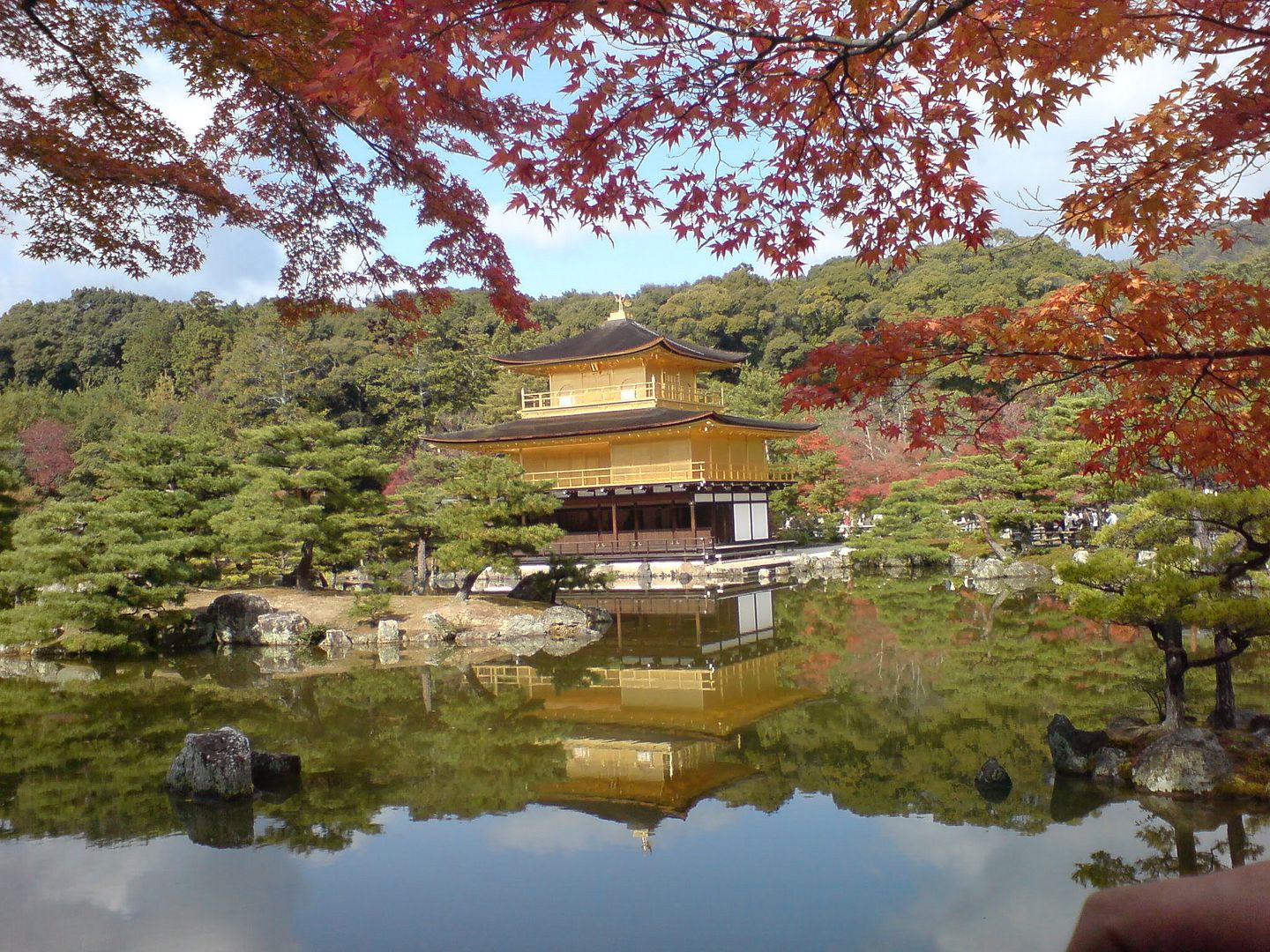 SO.. First we went to Rokuon-ji Temple, otherwise known as Golden Pavilion for obvious reasons.

Today is the Labour Day holiday for the japanese, so it was incredibly crowded.

As you can see here, the maple leaves were as red as the ones in Higashiyama area.

Reaching this area is not very easy. It is really accessible only by bus. Being a busy day the buses were packed and moving so slowly that one could walk faster than this.

This made it worse, making us both feel lethargic and short-tempered.


Next we went across to Ryoanji Temple to check out.. some rocks.

Not wanting to take the unusual route, we took the usual one to the Rock Garden.
"The longer you gaze at it, the more varied your imagination becomes". At least that's what it says in the brochure. There are fifteen rocks in the garden. From every angle it's impossible to see all fifteen at once. Fascinating.


To end off a hectic day we walked around Kyoto Station.

It's the 10th anniversary of it's existence. It's a very modern station, so it looks new to me.

After hours of getting all templed out, it's a nice break to see something different.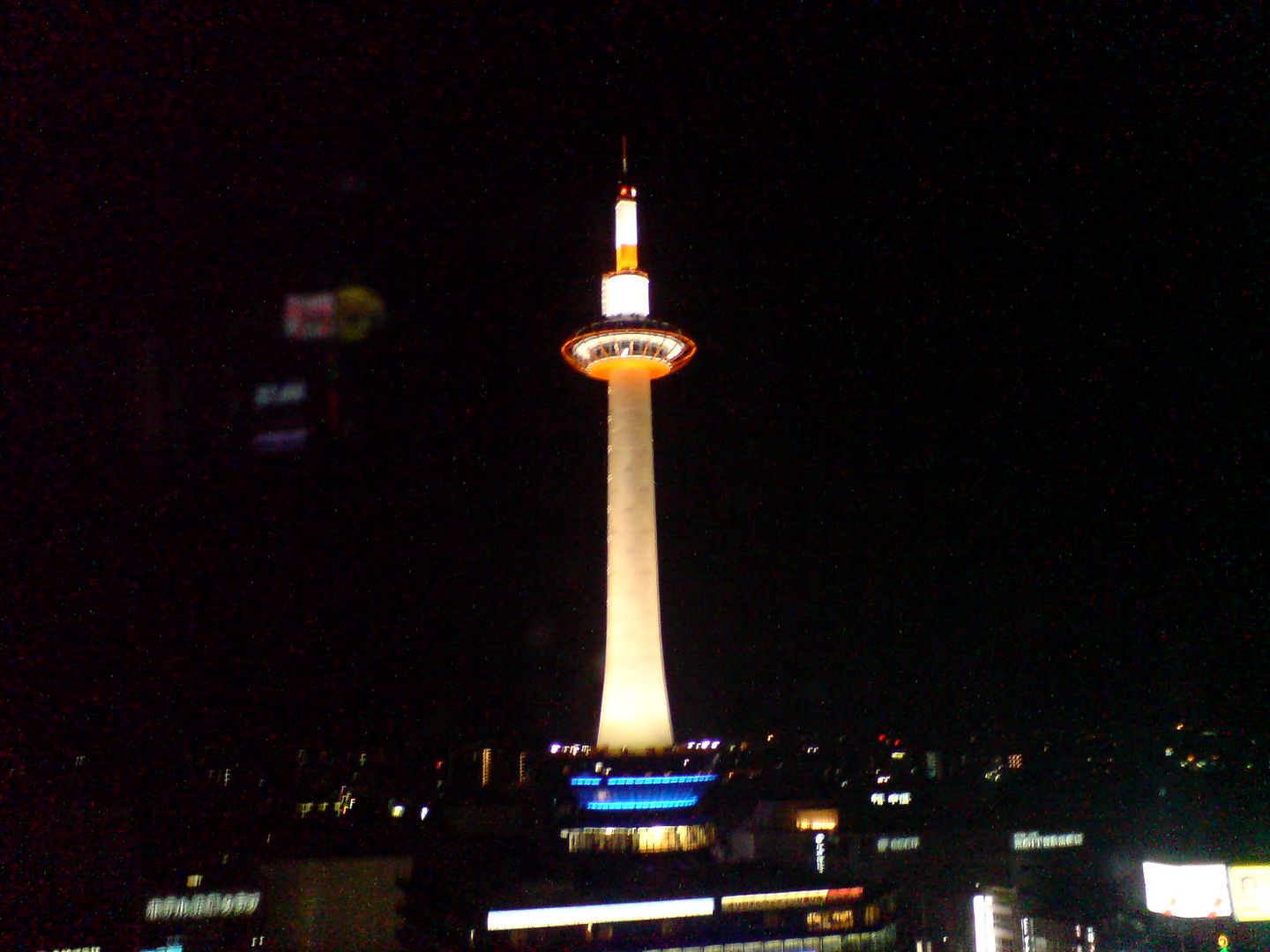 From the station we could see the Kyoto Tower, but we didn't go up there. From Kyoto Station's (free) Skywalk we had a great view of the large Kyoto area.






What do you think this "ball" thing is? It's a Pachinko parlour! I just don't GET why japanese are so into this crap gambling habit.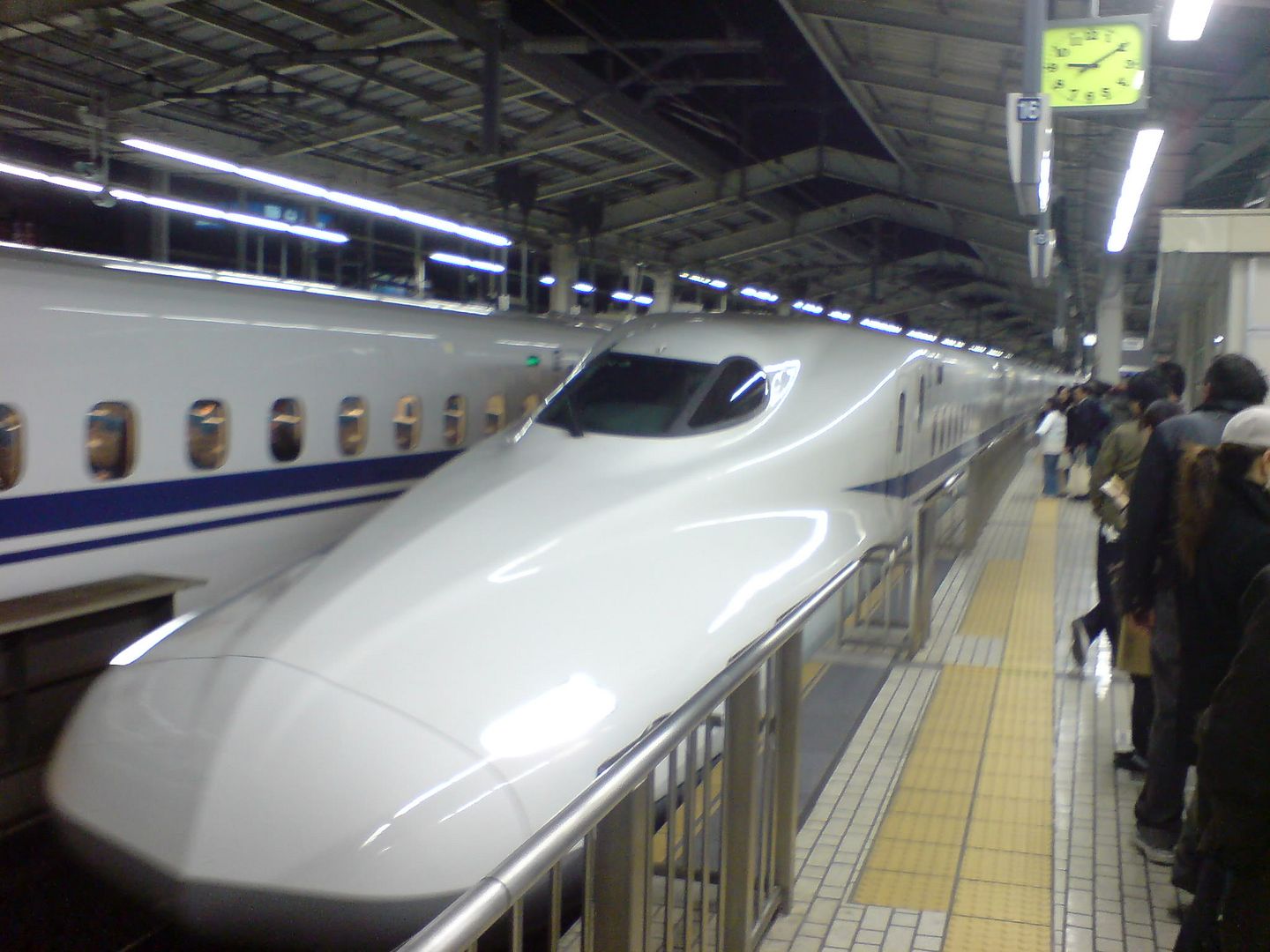 Finally, we catch the Shinkansen back to Tokyo.

Shinkansen's are great. More space than I thought there'd be and super quick too. It's around about two hours to Tokyo.

I finally managed to take a pic as it was arriving into Kyoto Station.

As a final note, I just want to say a "Happy Birthday".

I don't want to make a big deal about it, but I just want to thank everyone for all the "Happy Birthdays" I got.

Just hearing it made me feel special for at least one day, even though I don't like the thought of getting older and feeling like I haven't accomplished anymore than the year before. That clock just keeps on ticking.

I am a little disappointed by some things that happened today. No matter what happened it was MY day, and I don't need anyone or anything to bring me down. OK?