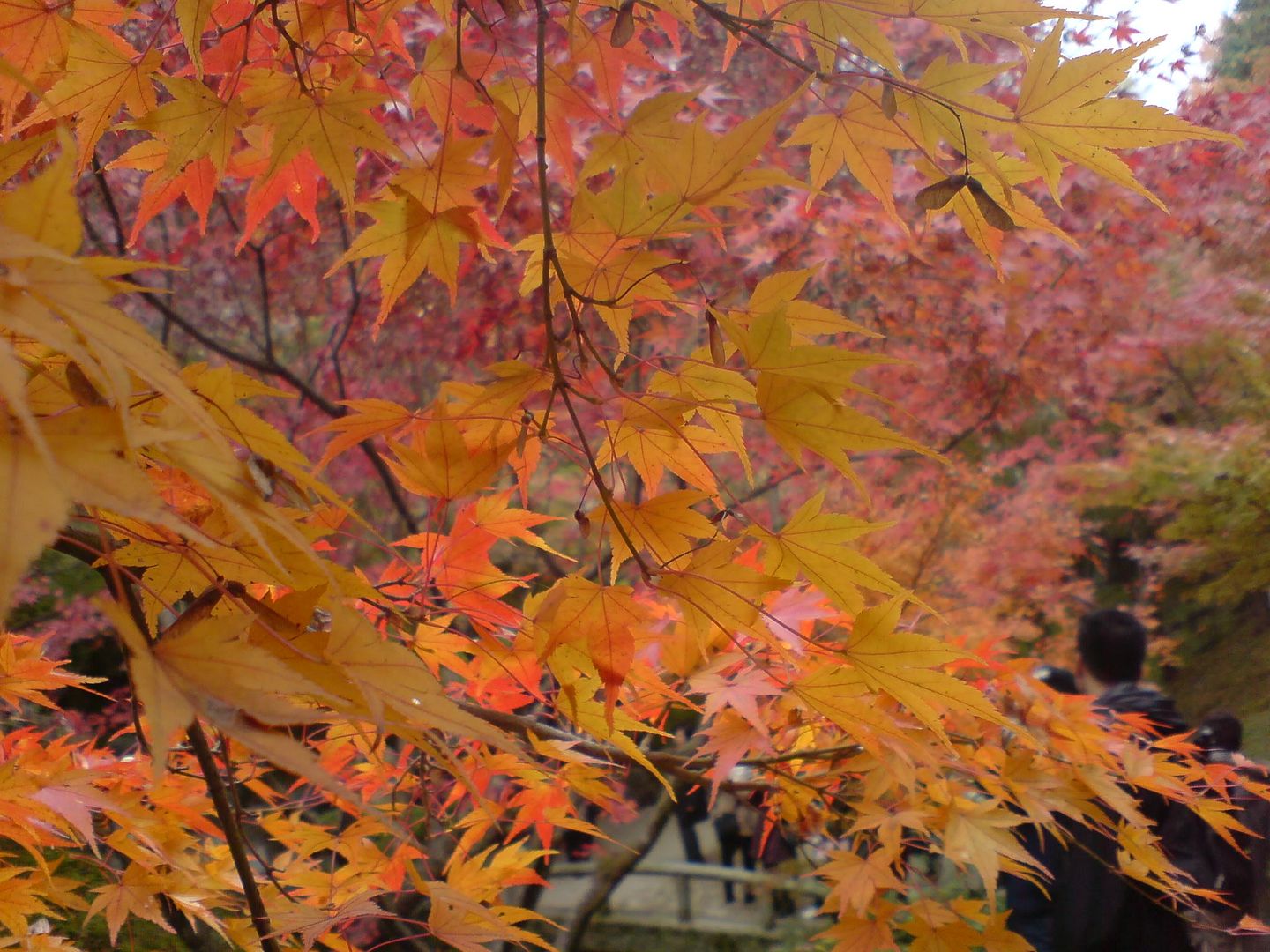 I know I didn`t mention it before, but we are staying at the Luna Studio Hotel near Sanjo-Keihan Station in Kyoto.

I don`t know what it is, but like in Hiroshima, there was a girl obviously enjoying a tryst in the neighbouring room.

We were supposed to get up to have breakfast at 730am, but I think it was closer to 8am before we were down in the lobby to have our free feed. We put a few extra rolls in our bag to eat during the day.

Luckily, I thought to bring an umbrella here as it was raining a little today.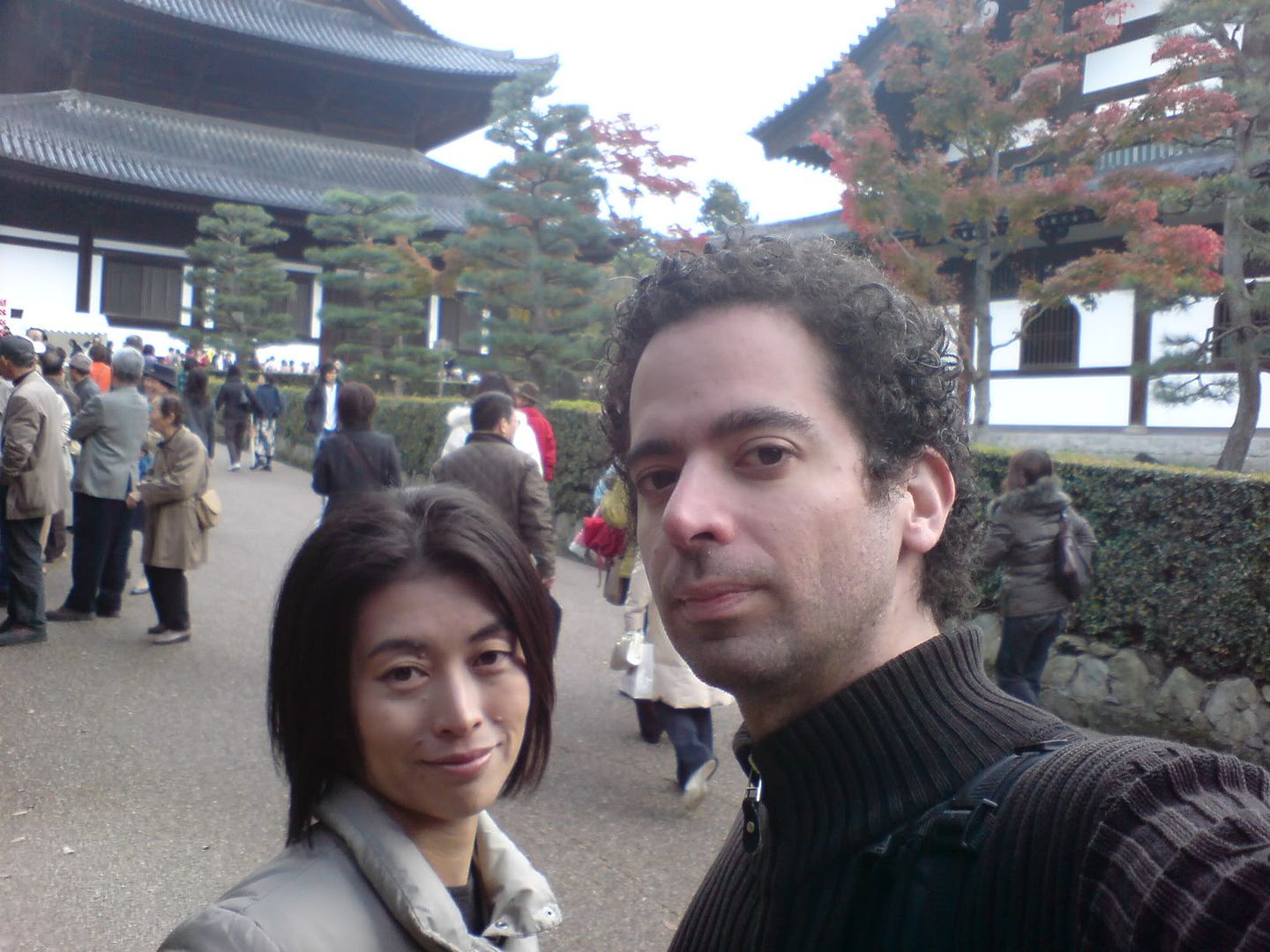 First we went to Tofukuji Temple, in the east side of Kyoto, and checked out some amazingly beautiful autumn maple leaves. Pictures don`t do the colours justice. The leaves distracts you from bothering to look at the temples themselves.


DJ "Scratching" on the spinning thingies at Tofuku-ji. Hit my head on the corner there. Oops.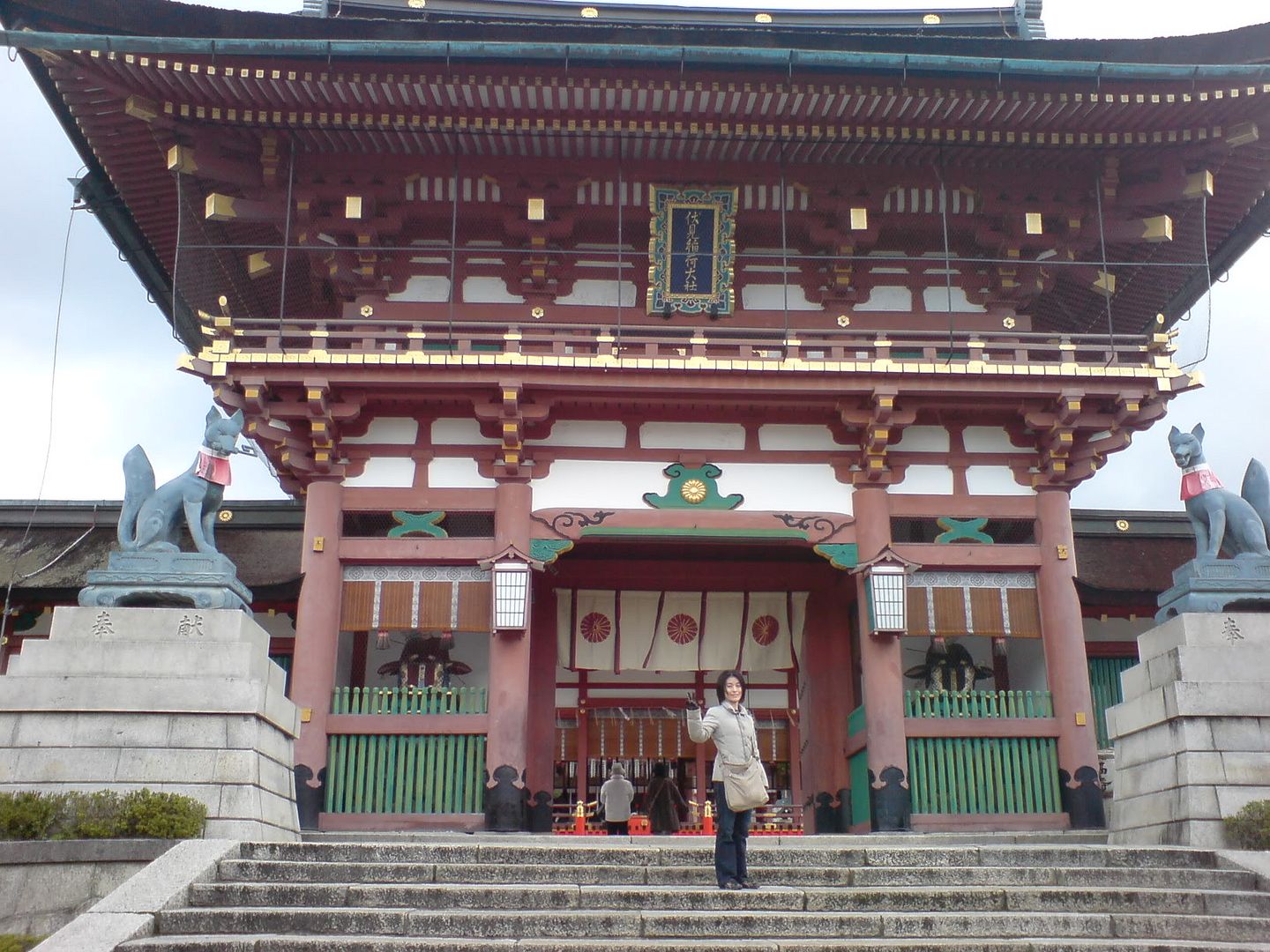 It was probably about a 20 minutes walk from Tofuku-ji to Fushimi Inari. Along the way I heard a small truck playing some music. You can see me here bopping my head to the music while eating.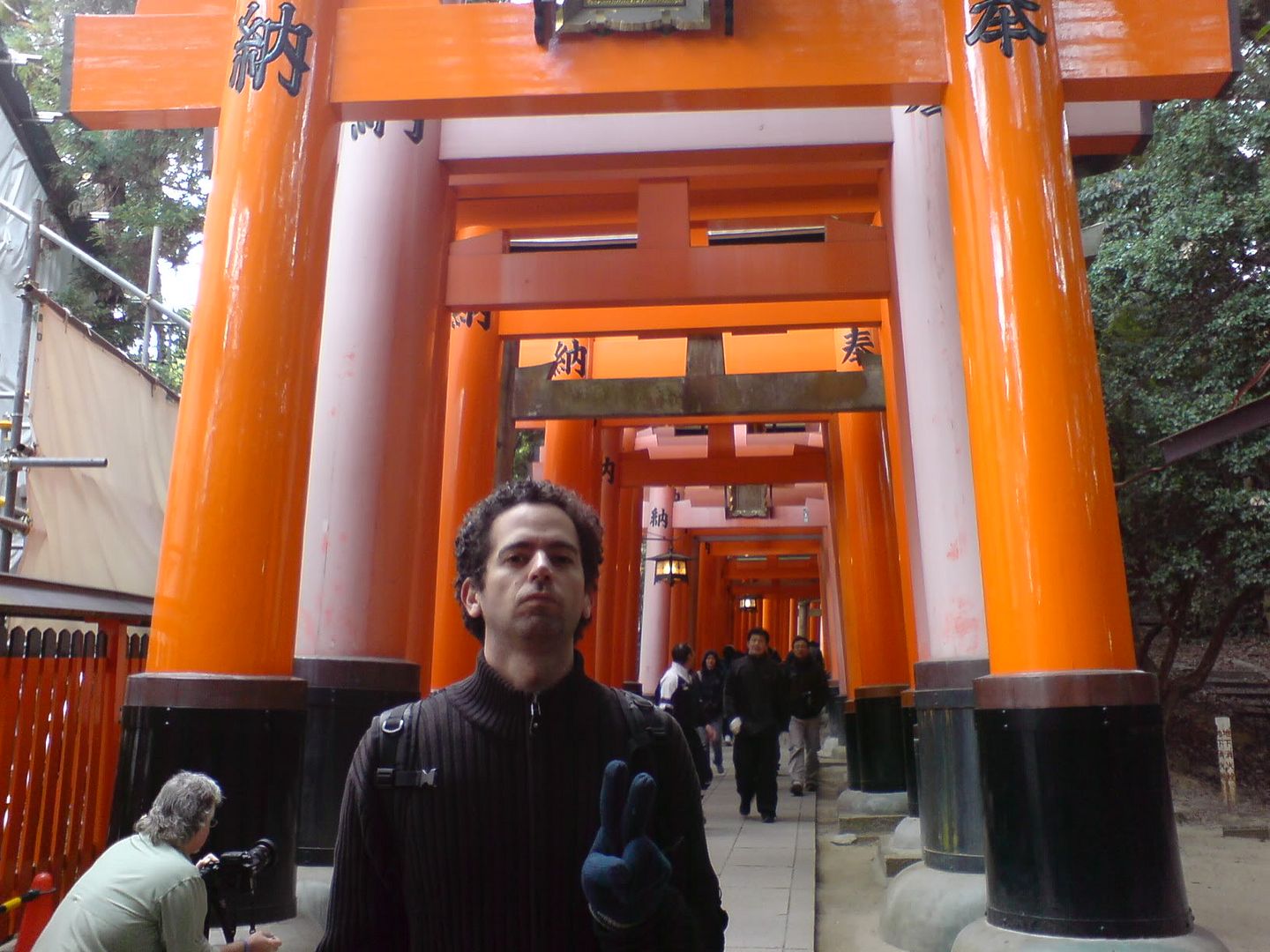 The main attraction here at Fushimi Inari are endless lines of orange torii going around the mountain. We didn`t do the full circuit as this would have taken more time than it is worth. Is there such a thing as too MANY torii? Yes, I think there is.


This is my "running through the Torii" video moment. Note the touches on the last few ones, and a final Rocky victory pose. HAHA.


We also went through Gion, an entertainment area where it`s possible to spot geisha.

Apart from a single geisha, the only ones I think we saw were girls who got made up in costume, as they didn`t quite fit the image of japanese beauty, unless of course "sumo geisha are the "in" thing these days.

It's quite disappointing that they allow this. The last thing I want to do is take a picture of a "tourist" in make-up.

Our final stop for the day was Kiyomizu-dera Temple. This is a very picturesque elevated area. Here, we waited until dark to see the area lit up for a different perspective.