Wow.

You'll have to excuse me right now, but I've had about 3 glasses of (3/4 of) shochu and orange juice.

In my slightly (?) inebriated state, I'm currently reflecting on the time that has passed.

Sometimes I do things "wrong" that I am either unaware of, or haven't done QUICK enough. I know, life isn't perfect, but I want the happy days to go on and on.

Having said that, when the days are good, I'm as happy as I can ever be. I really like the Gf and I would sense a real loss losing her through my own stupidity, or taking her for granted.

As usual, today I was doing my normal shift at Yokohama.

For something different I thought it would be nice to see the Christmas lights at Minato Mirai, and maybe have dinner there as well to celebrate our six months.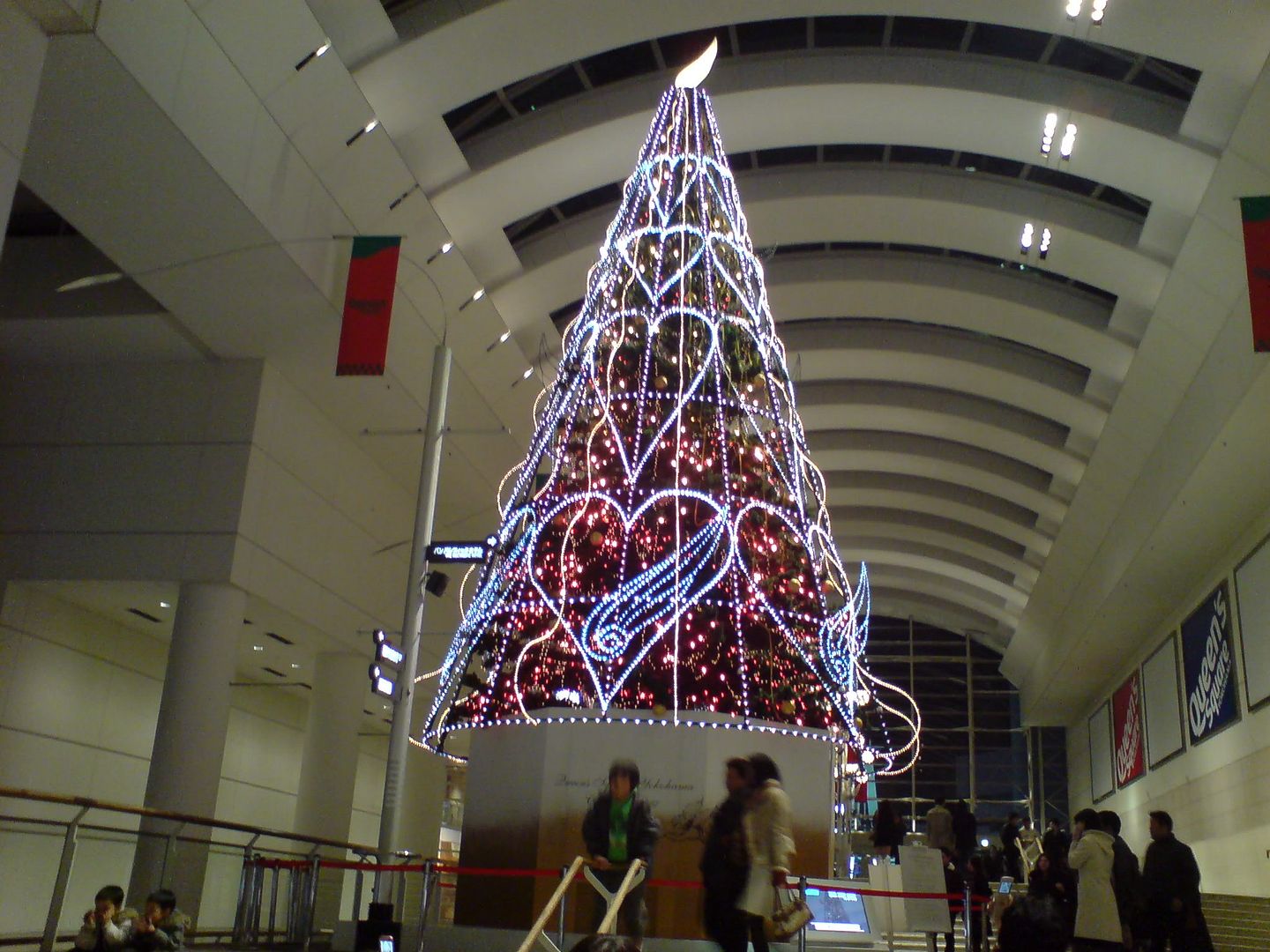 Some students had mentioned the lights, so being a while since I've been there I decided we should check it out.

They were less spectacular than I imagined, but better than nothing I suppose.

It was freezing outside. One thing I don't get is the extreme change in the weather. It is either burning hot or freezing cold.

I guess Japan really DOES have four seasons (I have heard some say that we DON'T really have them in our countries. Now I understand what they mean).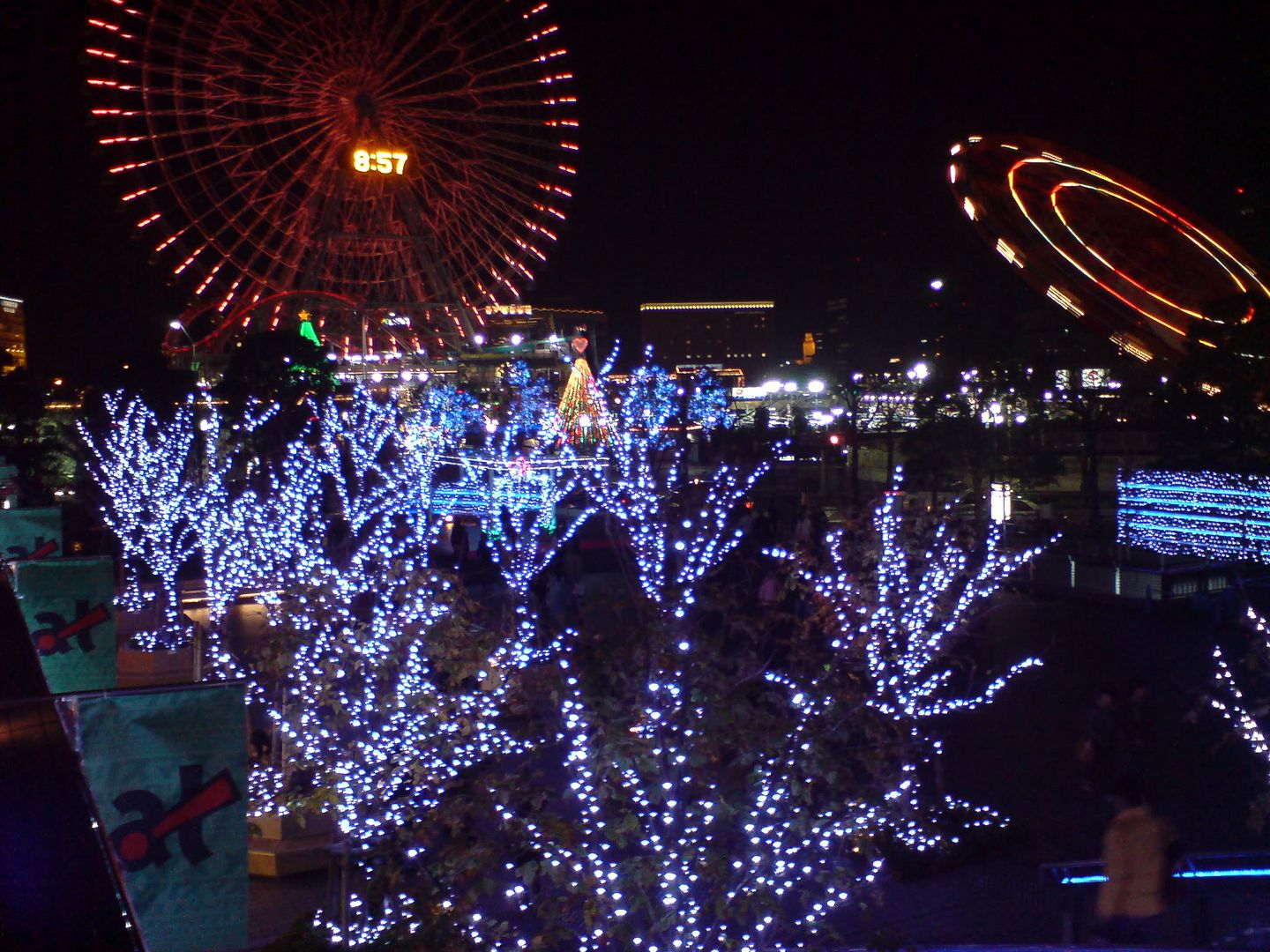 By the look of this photo, it must have been almost 9pm when I took this shot. This is looking out from the Minato Mirai complex towards the amusement park area.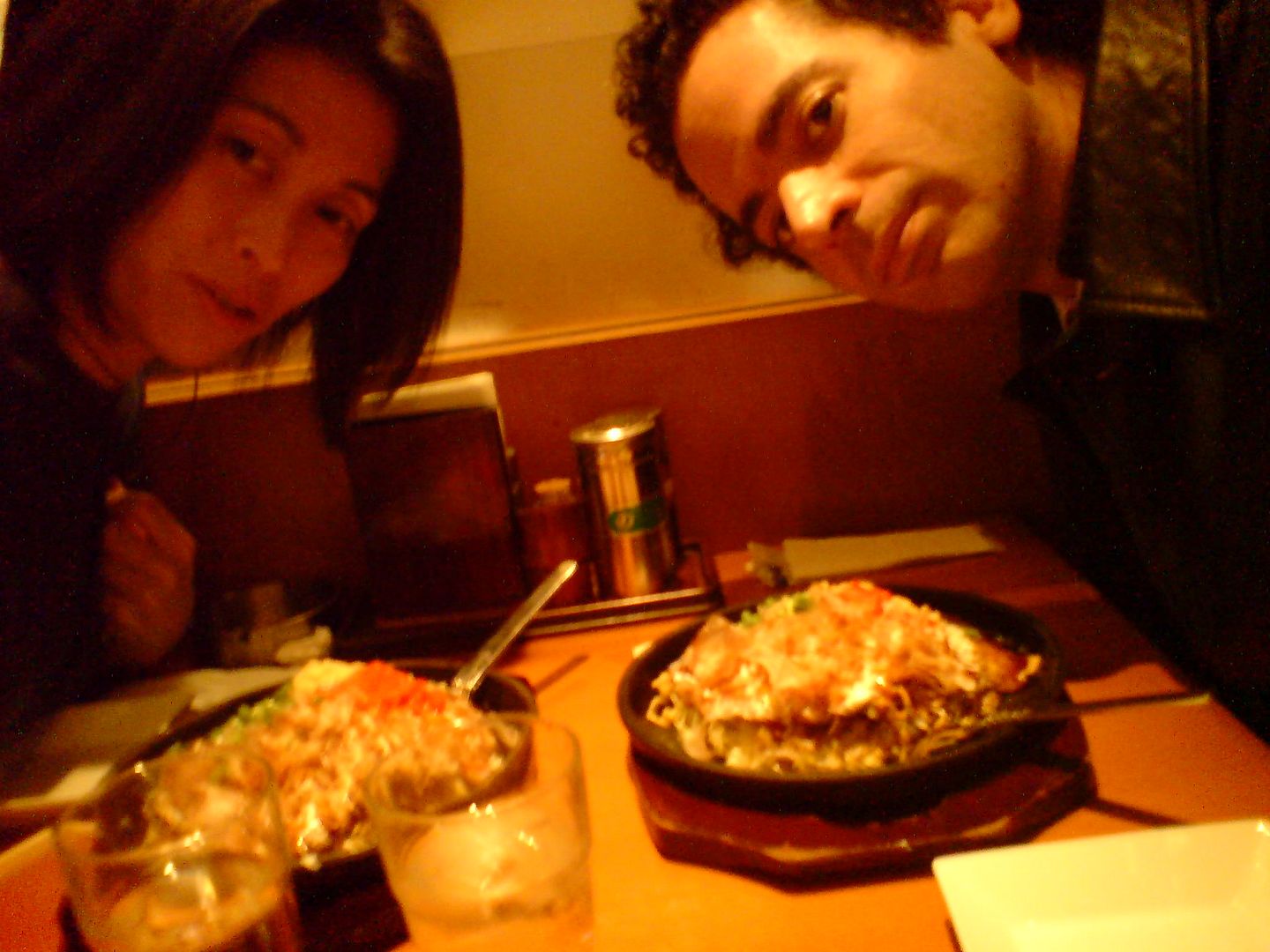 We were getting hungry real quick so we finally decided to have okonomiyaki at Botejyu, a chain okonomiyaki restaurant originating from Osaka.

I REALLY like okonomiyaki. It's one of the japanese foods that really fills me up and usually tastes great.

For some reason it didn't taste as good as I expected. Maybe it was the fact that here they made it for you. I LIKE the idea of cooking my own food, even though it looks roughly made.


We made our way back home after that. I haven't really taken many pics of the crowded Yamanote line. This is an example, though I reckon it gets even more packed than this easily.