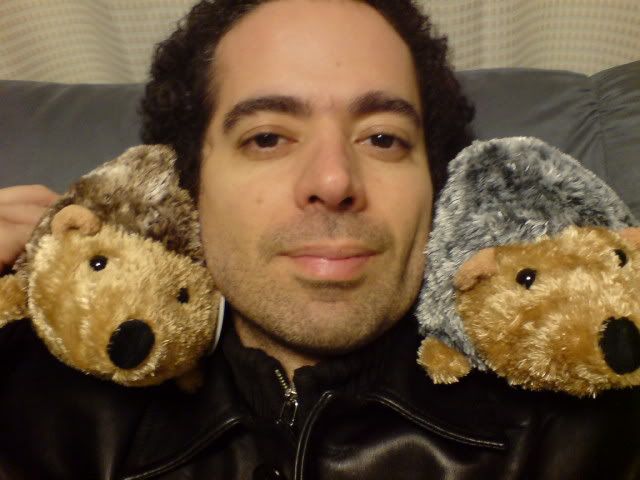 As you can see I have relented to the UFO catchers once more and brought not one, but two furry hedgehogs home.

The first one I got was the brown one for 400 yen, and then I decided that we couldn't leave without his "brother", so that was another 500 yen.


Why did I get these? Well, they are from the same company that make the penguins and turtle I got before, and their fur feels so soft and nice to the touch. I HAVE to keep the family together. These ones are boys by the way.

The day started off quite late.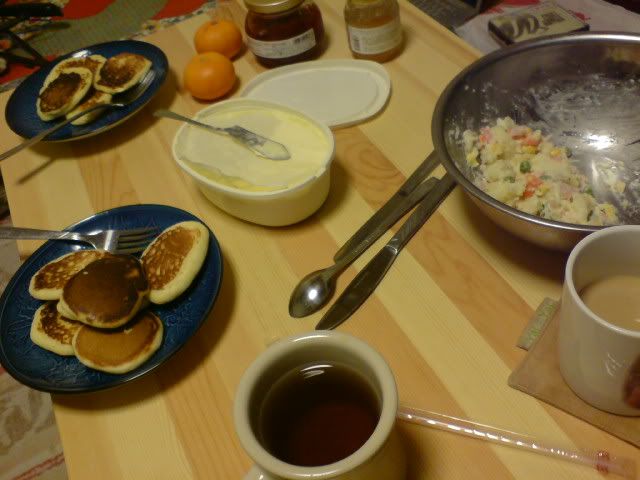 After realizing we had only one egg left between us. I came up with the bright idea to make pancakes. The gf was surprised that I made small pancakes. She said she never saw them done that way before. Well, I did want to do something wild today.

We finally left the house at around 5pm. The weather was terrible and cold. We went to Yotsuya Library, then off to Shinjuku and the catchers stopping in Freshness Burger (a japanese take away) for a quick feed.

Before going to bed we watched "March Of The Penguins". It wasn't as good as I'd expected but the penguins were definitely cute!