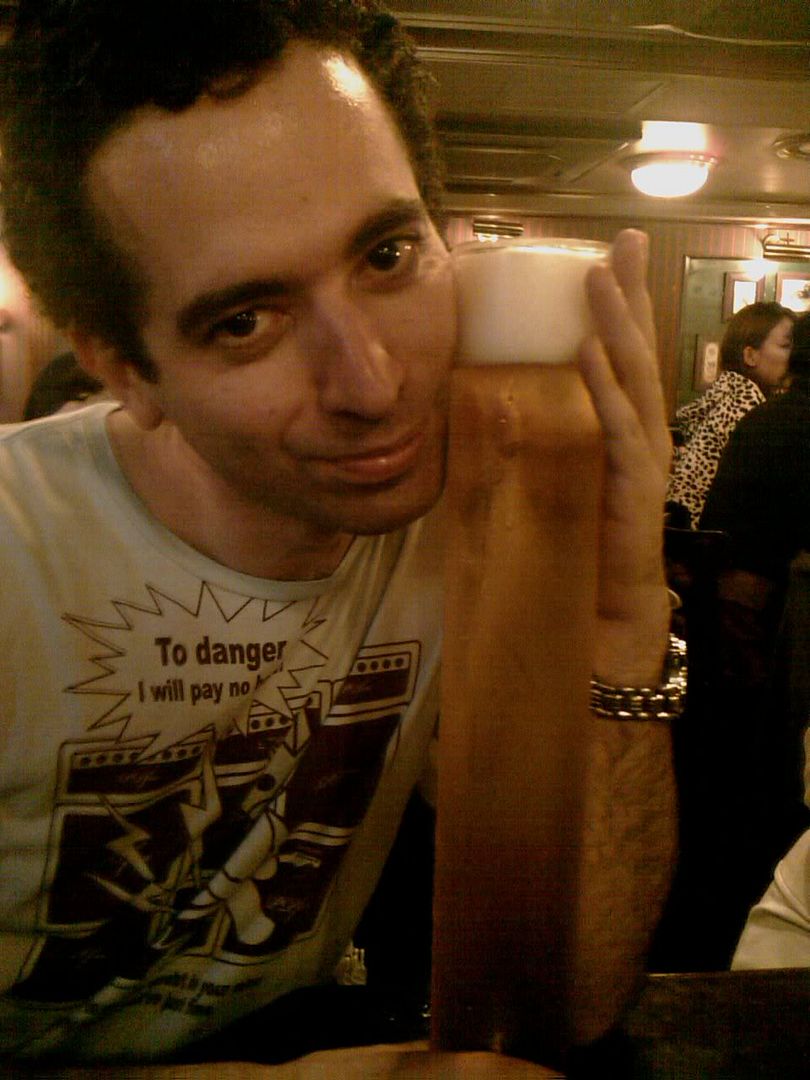 Tonight was a going away party for one of the staff.

Before we all left, I had to go to Kimuraya and get some anpan (and a few free samples of course).

We all went down to the Hub in Ginza. It's just another faceless british pub with no redeeming features.

Still, it's as good a place as any to have a few beers.

I started with only a half pint and some mixed nuts.

Pretty soon after that I moved on to a one litre funnel of beer goodness. Everyone marveled at my impressive choice and took camera phone photos of me and my new "friend".

You have to be careful with these things, especially when eating nuts. A few times I actually put a whole pistachio nut in my mouth without removing the shell, and to save face, just crunched the damn thing.

Another time one nut went the wrong way and I had to skol a bit of beer to stop myself from choking on it.

Dangerous.

All in all, I had a great night. I had another pint after the litre and went home in one piece probably more than a little tipsy. I met some really interesting people!