Maybe I left it a bit late, but I didn't get to Akihabara until about 5pm.

Even though it looked like it was going to rain, I decided to go anyway.

I had two things in mind.

First, I wanted to check out some stores that might have a few 80's handhelds I am interested in and secondly, I was after an EZflash 3-in-1 to use with my DS for extra RAM to run Quake 2, and a nice rumble feature to shake my DS for a nice force feedback effect.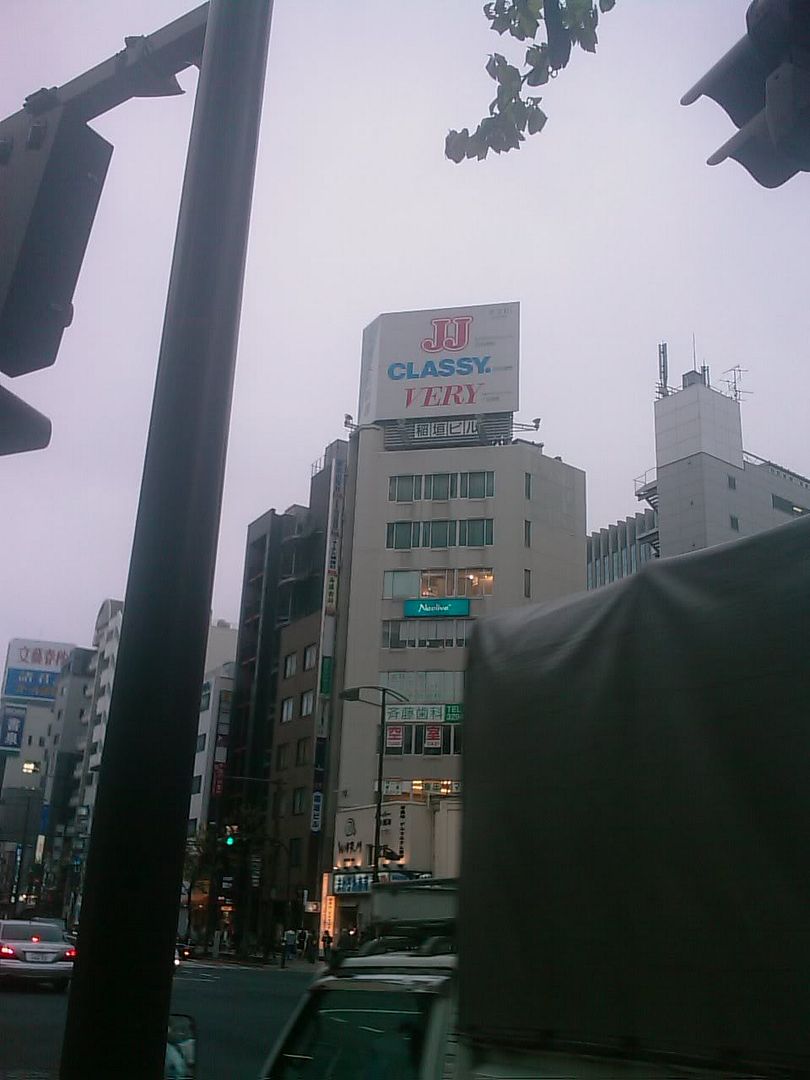 On the way I couldn't help but notice this billboard on top of a building.

JJ (Jimmy In Japan) Classy Very! HA!

The first thing I wanted to do was check out all the places for handheld games. For that I checked this handy little map.

I was mostly disappointed with what I found.

There WAS a huge Yoshi dinosaur for 25,000 yen though. I SO want it, but trying to get that back to Australia seems impossible, but it's so cool. I WANT!!

The places brought back a lot of memories. There were a stack of Super Nintendo consoles (Famicon), and Sega Game Gears and every other one you could think of.

One interesting display that never really made it too far out of Japan is Virtual Boy.

It was Nintendo's attempt at 3D gaming. The screen's graphics are in luminous red. It wasn't too bad. The 3D effect was ok, but it didn't blow me away.

I saw a Bandai Solar game for about 2600 yen. It wasn't in good condition so I passed on it. If anyone in Japan has one in reasonable condition for a good price let me know. ok?

Moving on.

Before I forget, one new renewal (as the japanese would say for "renovations"), is the all new 8 floor Mandarake Complex.

Full of Manga, figurines and other junk you have to have. Interesting.

It started to rain a little which didn't make me too happy. Not only that but time was running short. On sunday most stores in Akiba are closed by 7 or 730pm.

I went to the shop I bought my 200 yen DS screen protectors from, but they had sold out. I shouldn't be surprised. It was a great price. If I hadn't tried to have a second go putting on that dang thing, trying to remove one tiny hair under the screen it would've been perfect.

Last of my mission was trying to find the expansion pack for my DS. I was trying to find the cheapest price. There are so many computer stores with less than memorable japanese names that I had trouble going back to the best place.

In the end I picked it up for 2480 yen at the same place I bought my "heavy duty" metal DS case. I'm happy with that. Everything works as it should.

The gf had a sweets attack so I picked up some azuki bread at the 99 yen shop along with some batteries so cow suit Rilakkuma can walk around the apartment. Sugoi!

She didn't feel like cooking so I made us some tasty spaghetti with heaps of pepper and onion. The way she smothered the pasta in parmesan cheese I could tell she was lovin' it.

Who wouldn't?