Tonight I caught the Tokyu line limited express train to Shibuya.

I started off listening to the Foo Fighters but soon was craving the soothing crunch of Nine Inch Nails. "Have mercy on our dirty little hearts" indeed.

At Shibuya I did a quick walk around the usual places, and a passing parade. I got a message from the gf that she was already in Shinjuku, so I got a free iced coffee from Macca's and then caught the next Yamanote there.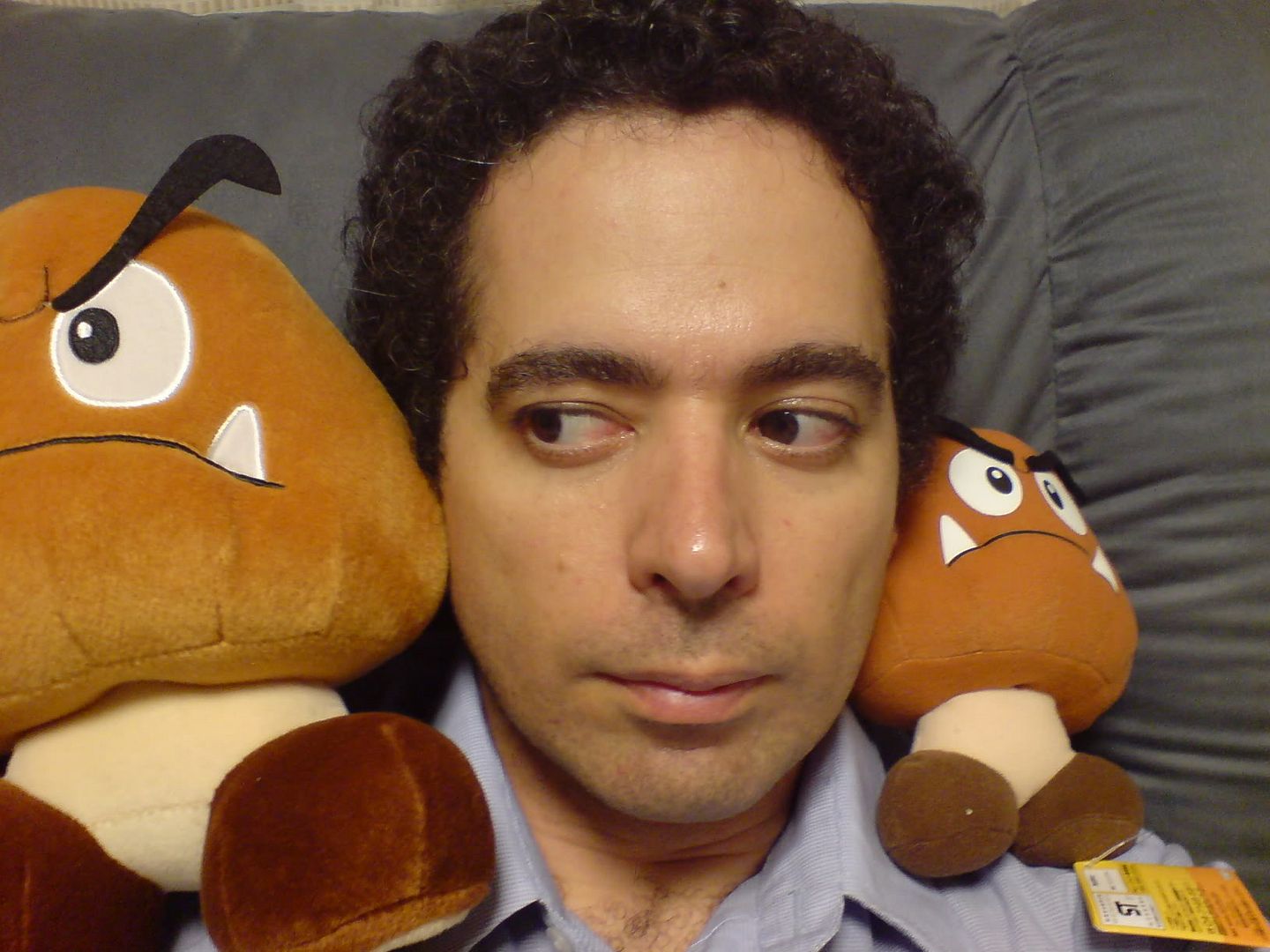 I couldn't resist the catcher arcades. I have an addiction to feed you know. The only thing that really caught my eye were the Super Mario Goombas.
Look at this setup. The staff not only moved one for me but two, one on top of the other one right over the shute! I played it safe and went for the smaller one first. The bigger one looked like it was going down, but the next try took it all the way! 200 yen for two! Yee hah!

I still had to look at the other catcher arcades "just in case" there was something else I HAD to have. Lucky for me (especially with the dirty look, gf was firing my way) there wasn't, so we walked back to her place in Yotsuya.

Along the way we checked out some real estate rental agency windows for the going rate on a 1K apartment. Some of them were around the 60,000 yen/mth which is about what I'm paying in the sticks, so this may be an option.

Only thing is the lease is likely to be two years and the key money 120,000 yen.OUCH.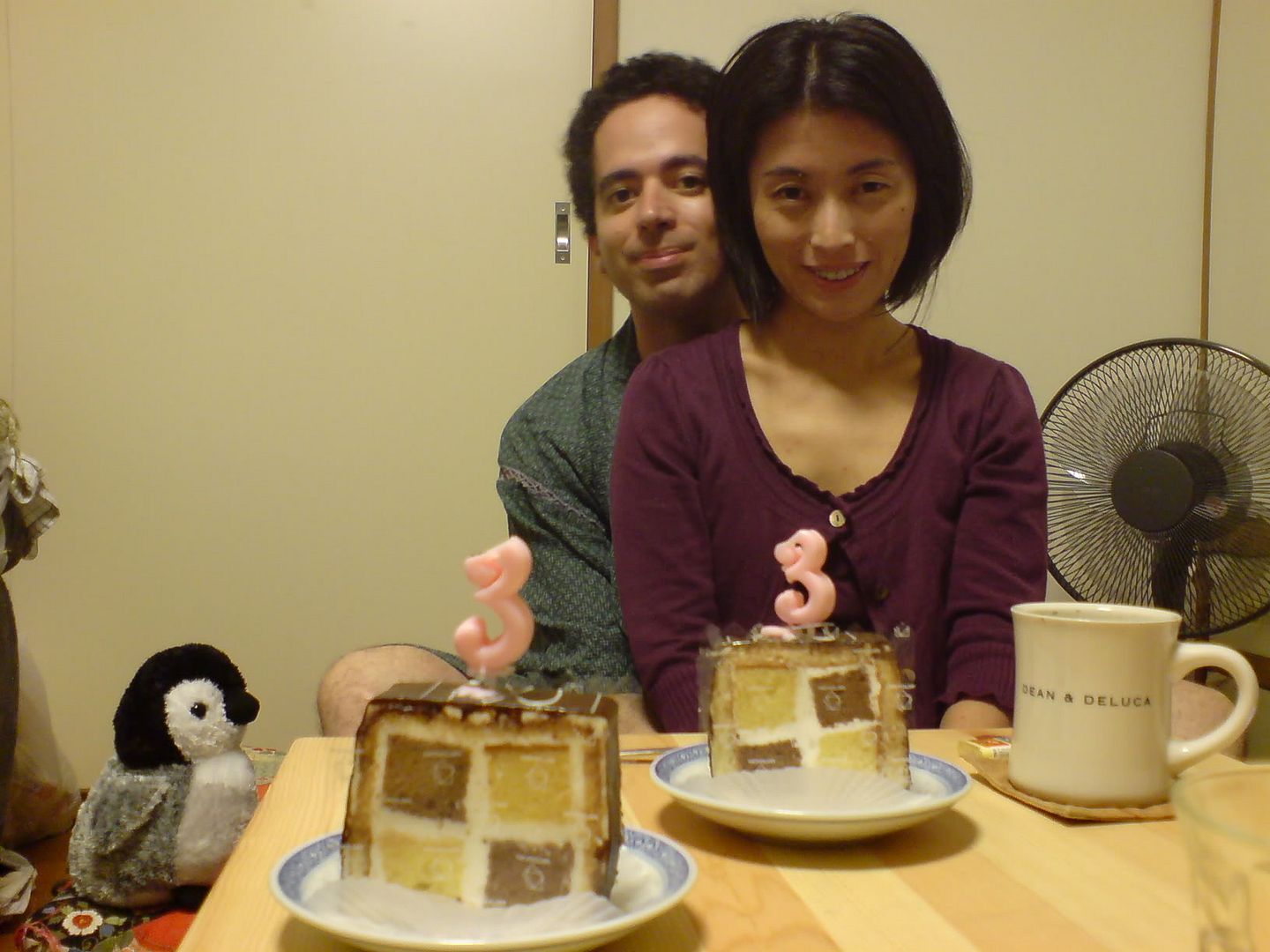 According to my calendar month intervals (gf counts it by the weeks), it is now our three monthiversary. To celebrate we had some tasty chocolate and cream sponge cake with "3" candles on top. Ooooh..

Unfortunately it took so long to set up the self-timer on my phone cam, that the candles melted, putting out the flames. Take note of the special Yukata pajamas I am wearing. Sexy no?

Topping off an almost perfect night, I had two glasses of shochu with 100% orange juice (that tasted like powdered OJ and water). I guess that's the best I can expect from a 100 yen shop. Only the best for JB!