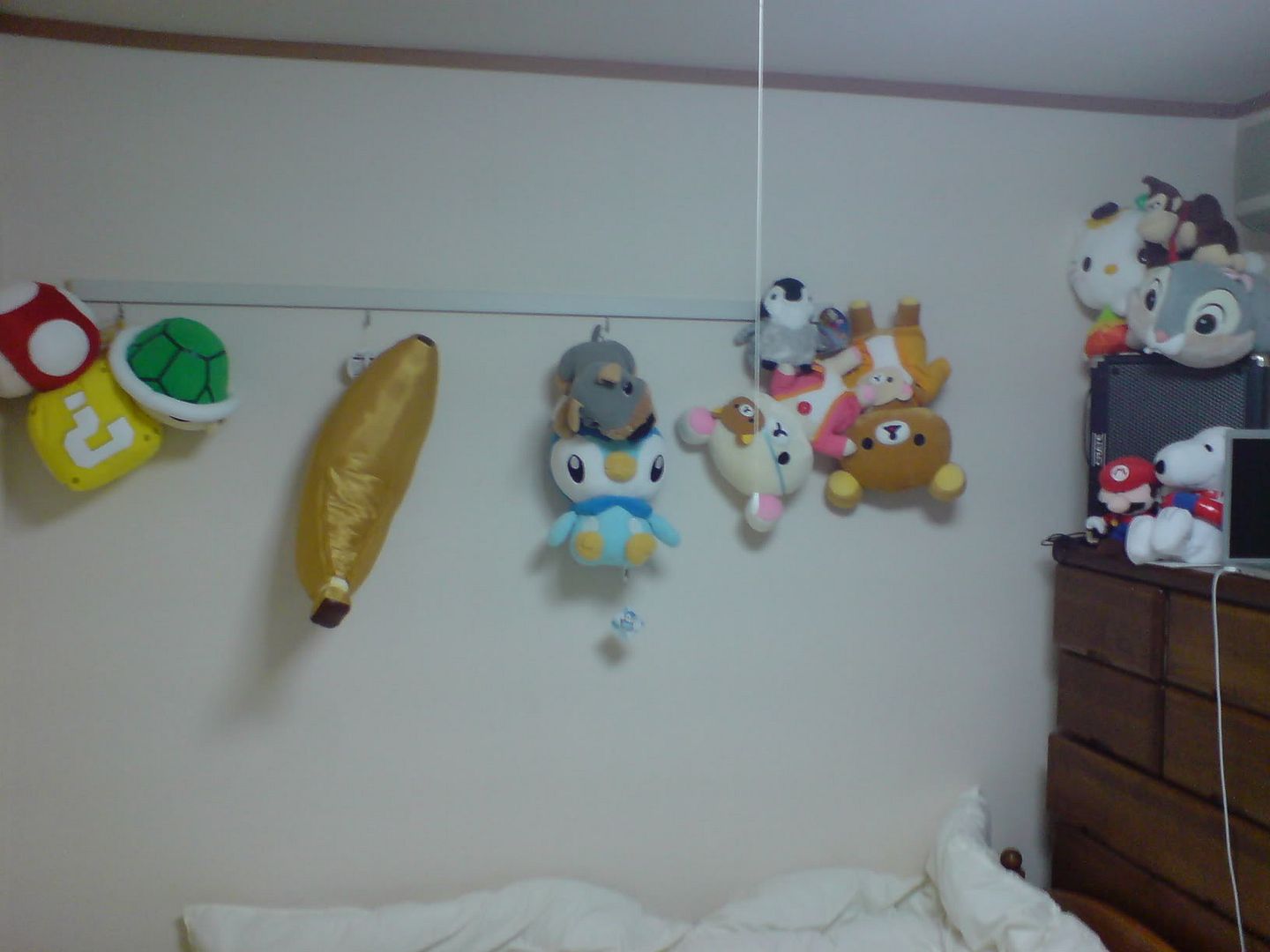 This is currently my "wall of plushies". Apart from the Donkey Kong on the right, they were all won by my efforts on the skill cranes.

Today I got the same penguin that I won for gf, in Shin-sugita.

It was before I went to work. I saw it there and asked the staff to move it to a better position. It took 700 yen to get. I tried the same method as Shinjuku a few times before I finally realized it just needed a gentle nudge to tip it in. oh..

I downloaded a NES emulator for my K800i but it doesn't want to play the original Super Mario. I WANT. I tried a few time before I gave up at 3.30am. Tomorrow I have to get up at 9am.