I was meaning to get to bed earlier than midnight, but considering I normally get to bed at 2 or 3am this was pretty good for me. Only thing is, I WOKE UP at 3am and couldn't get back to sleep. I wanted to wake up at 4am in order to get to Haneda Airport at 6am. So, that gave me only 3hrs sleep. Oh no..

The plane we booked as a cheap fare was to leave at 6:50am. This is what you have to do to get this price. ANA's website is very easy to navigate and it's possible to get a cheaper ticket than a Shinkansen train.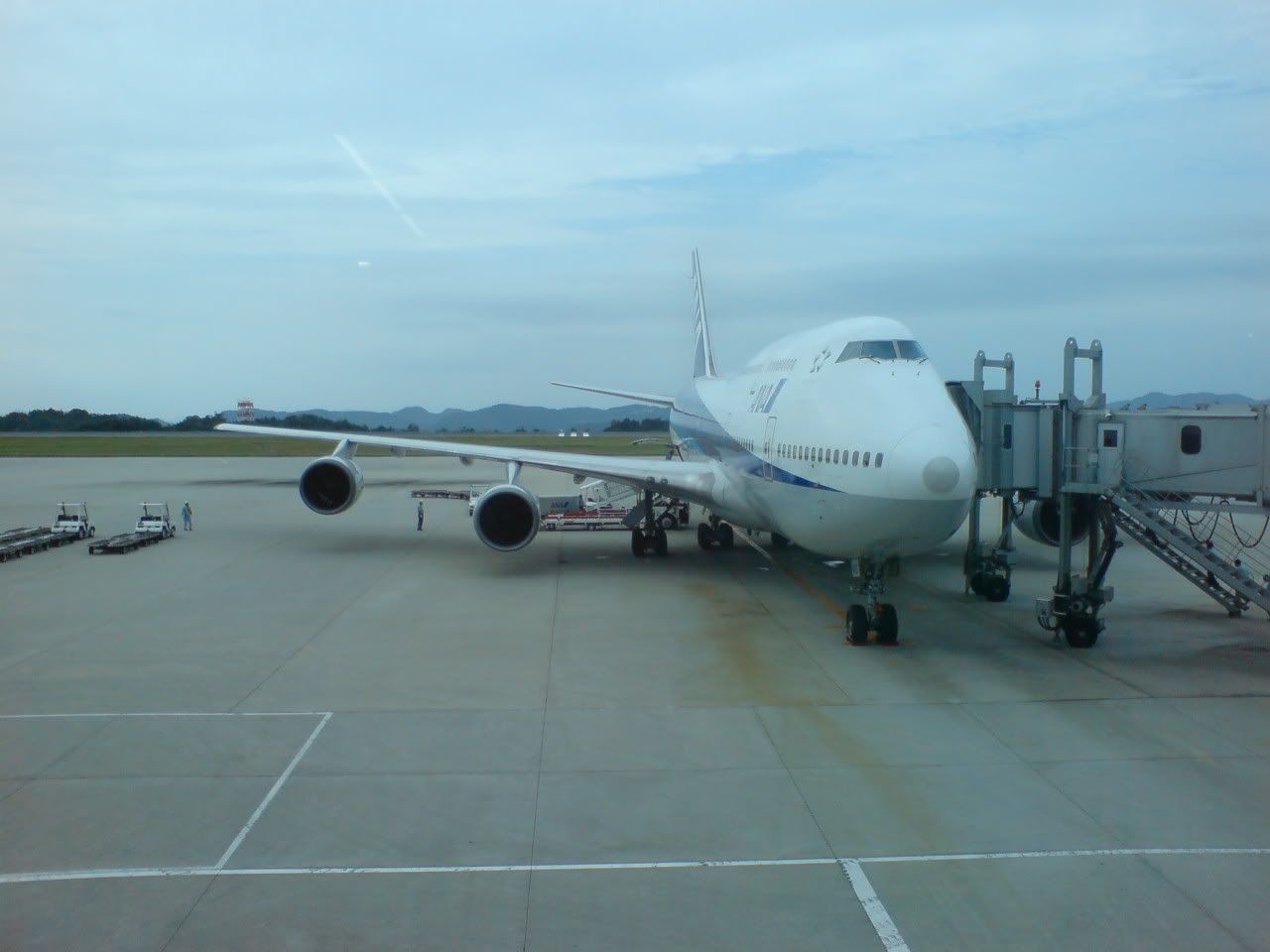 We did a self-checkout and got a seat on the second level on the plane. I got the window seat, but any kind of view was obscured with clouds.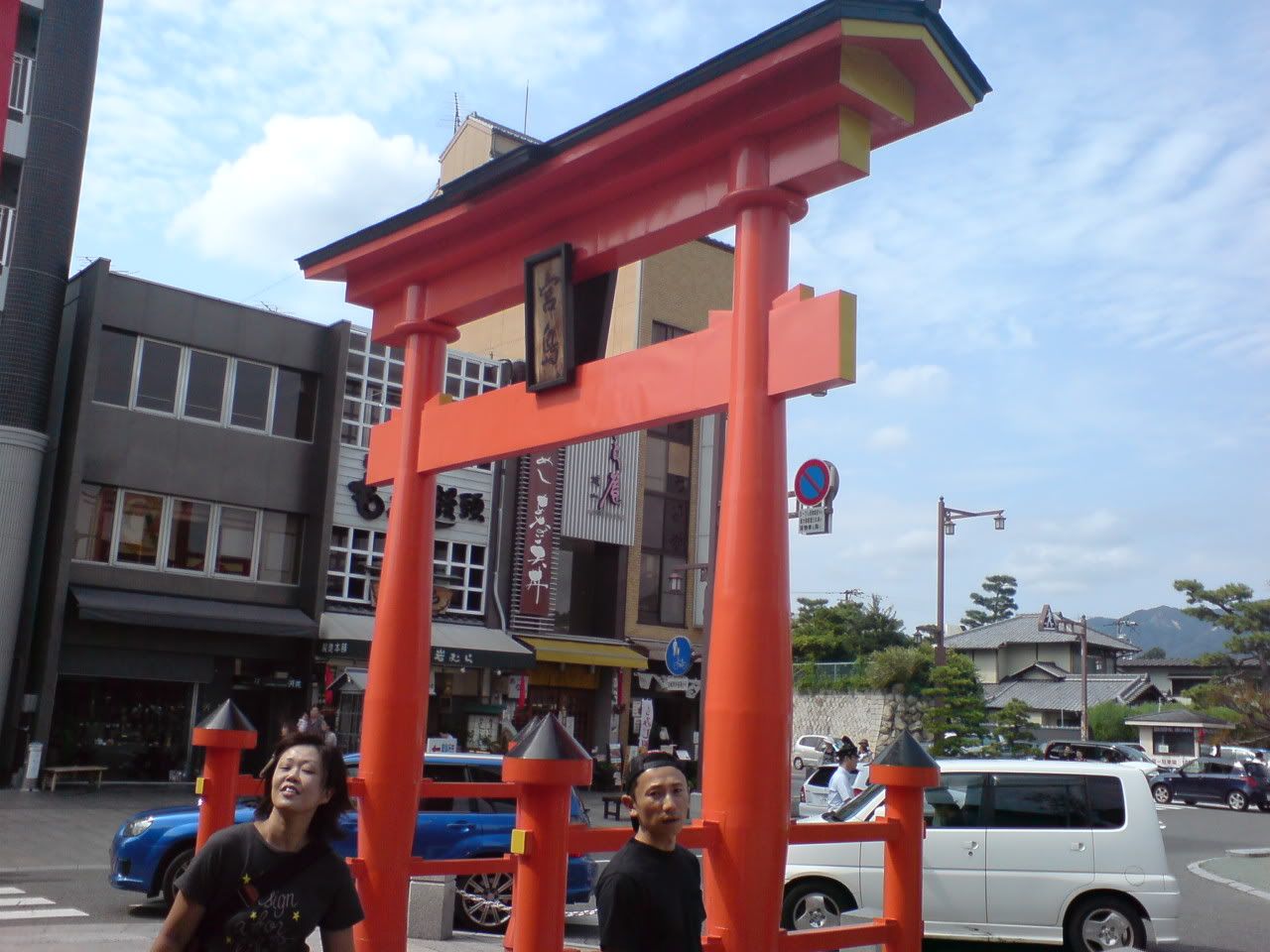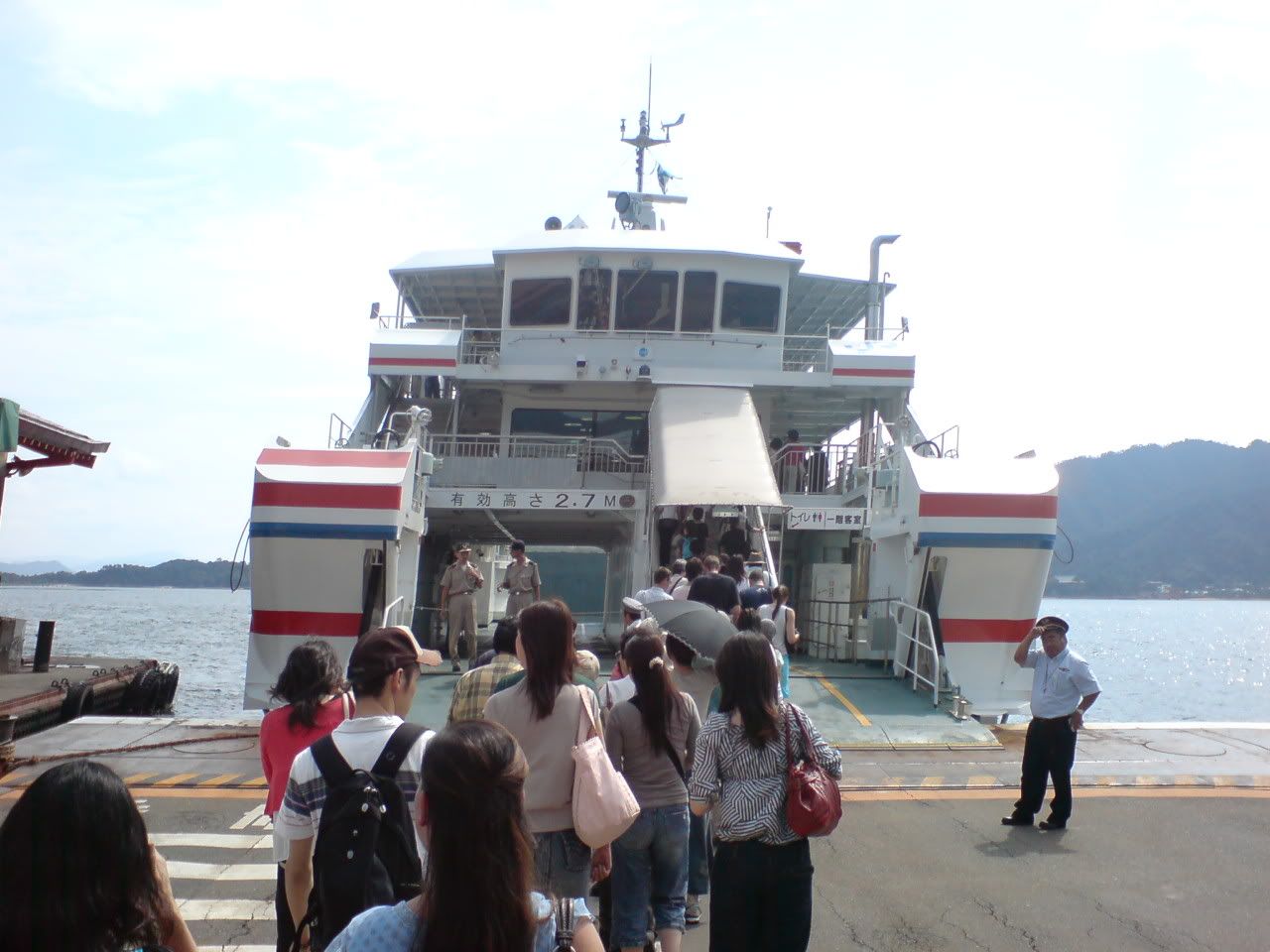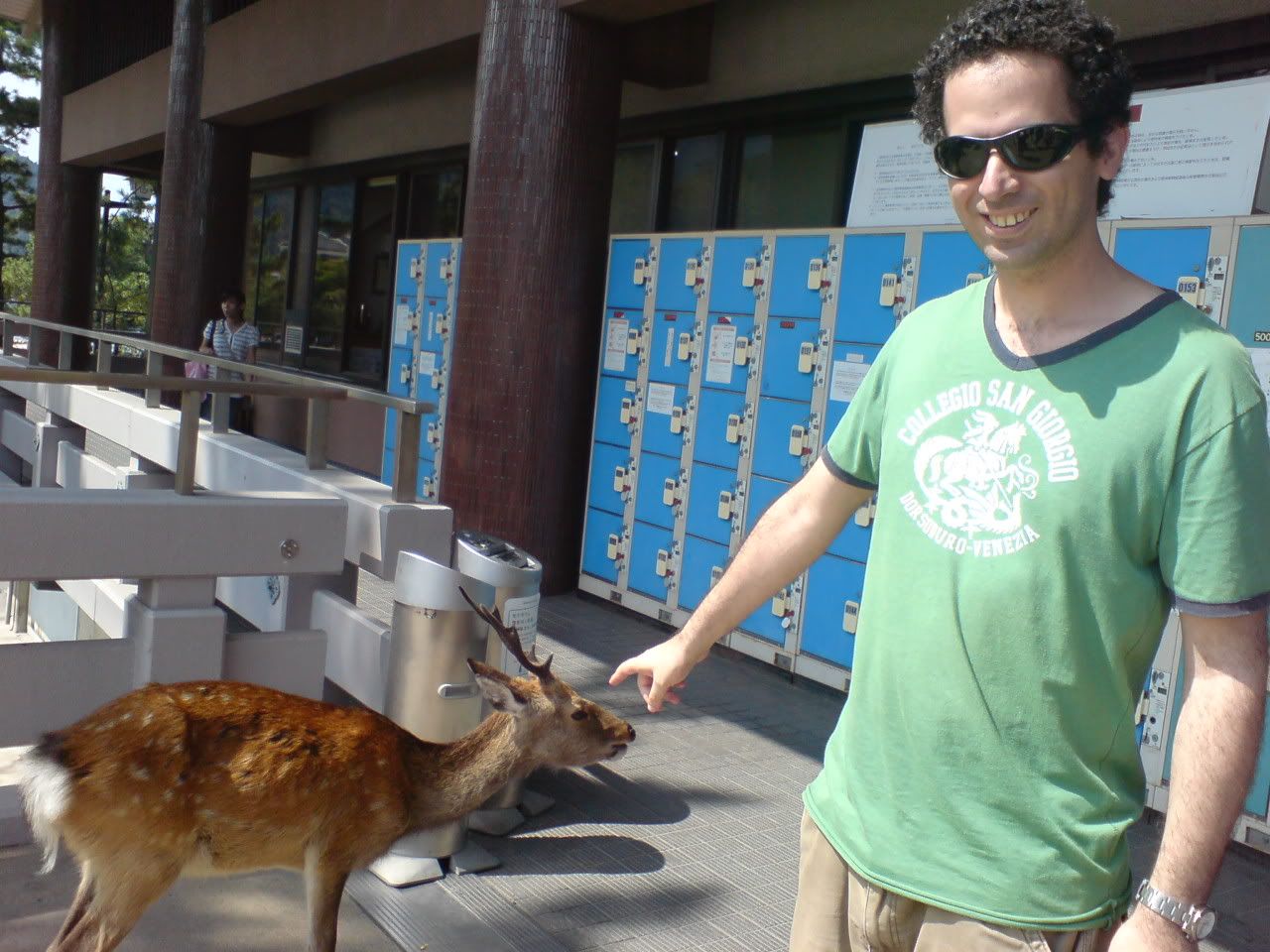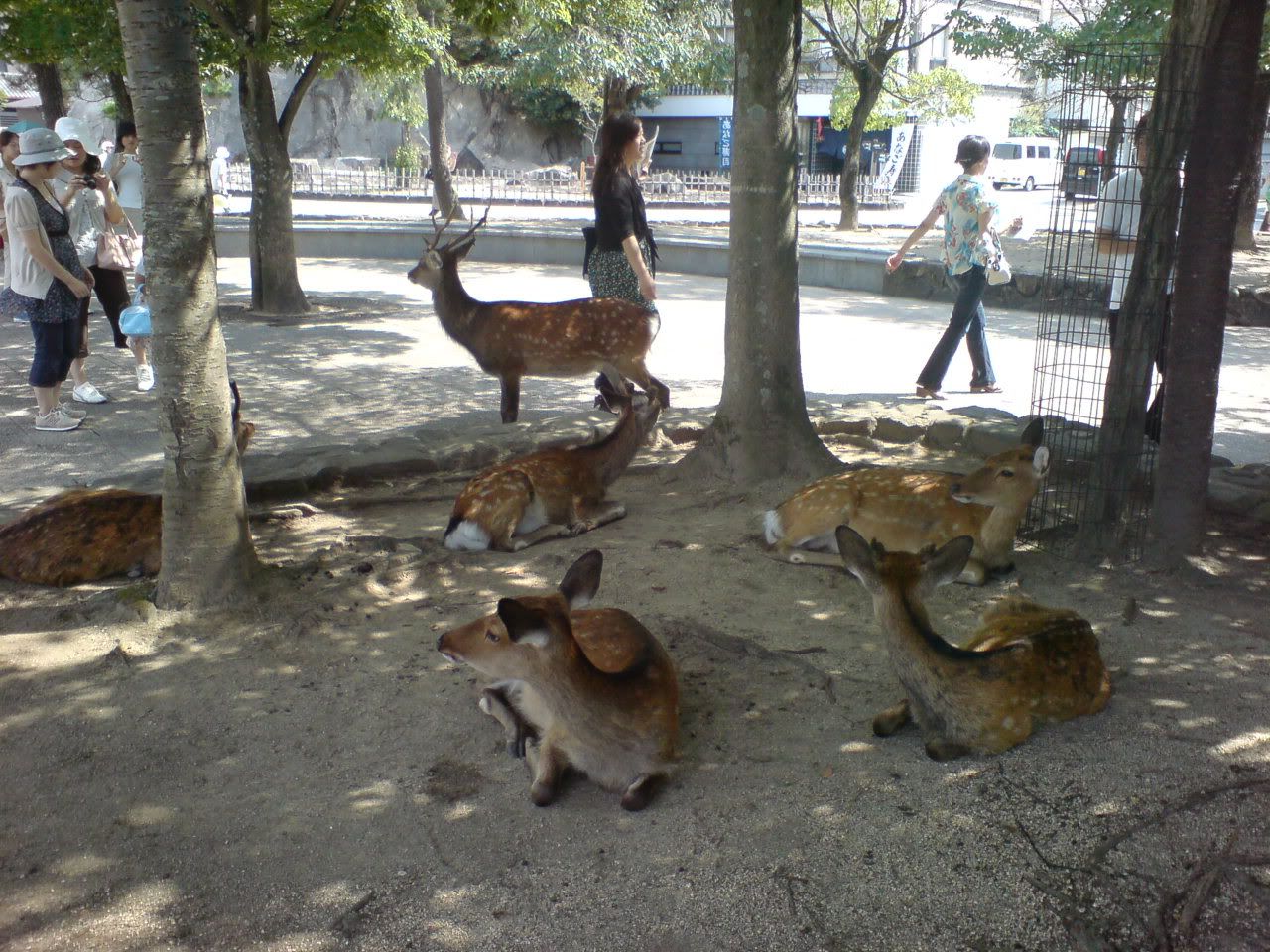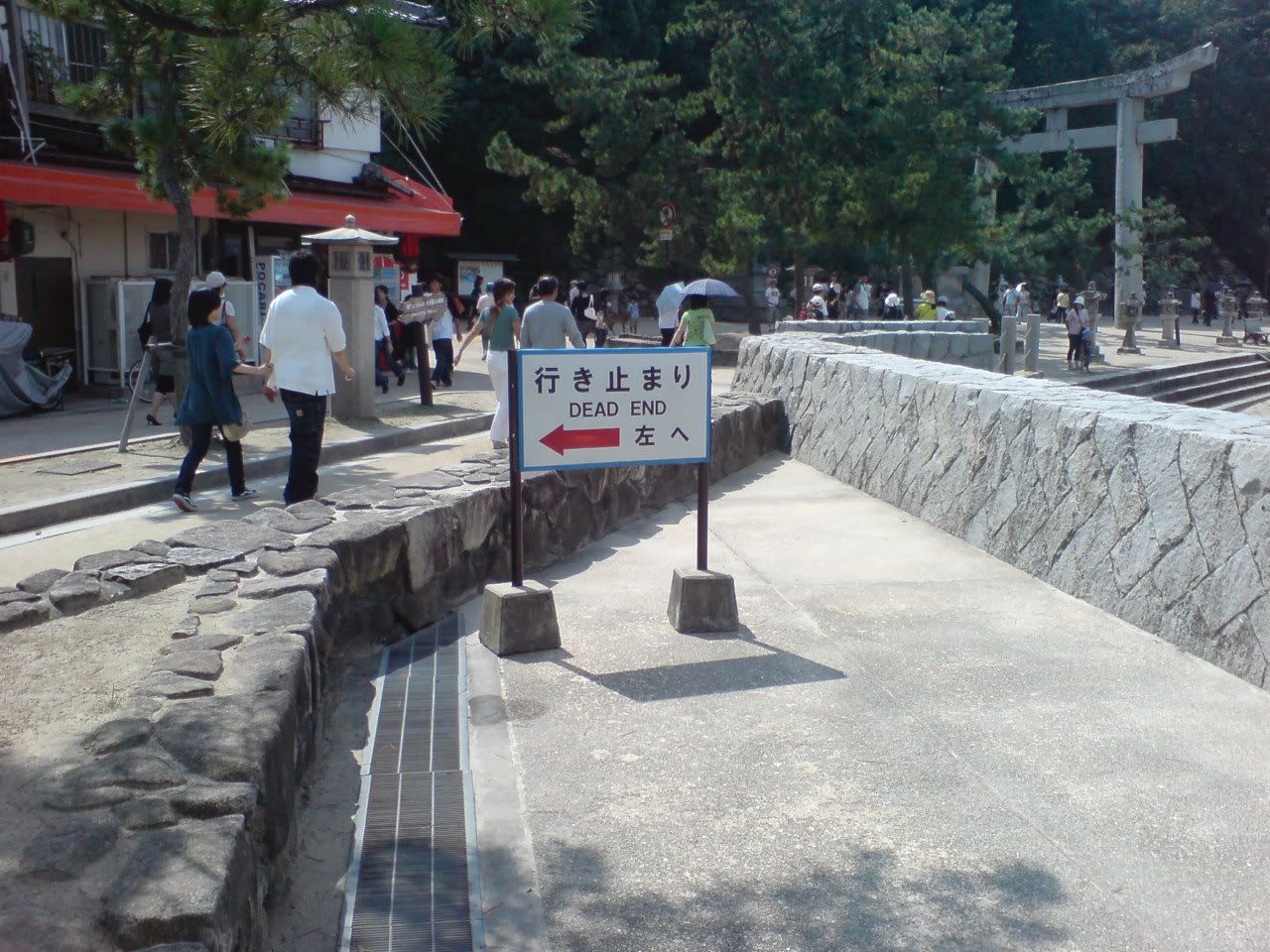 Getting onto the ferry is a ten minute ride over to the island where there are many tame paper-eating deer.

There's a toliet for headless men and headless with one leg women. A dead end is stating the obvious but it still didn't stop me jumping over to the path.

We were lucky to arrive at the island at low tide to be able to walk over and touch the O-Torii gate that normally is out at sea.

Also normally surrounded in water is the Itsukushima Shrine. We were fortunate enough to witness a wedding ceremony. The bride has a large headress supposedly to "hide the horns" once married life rears it's ugly head.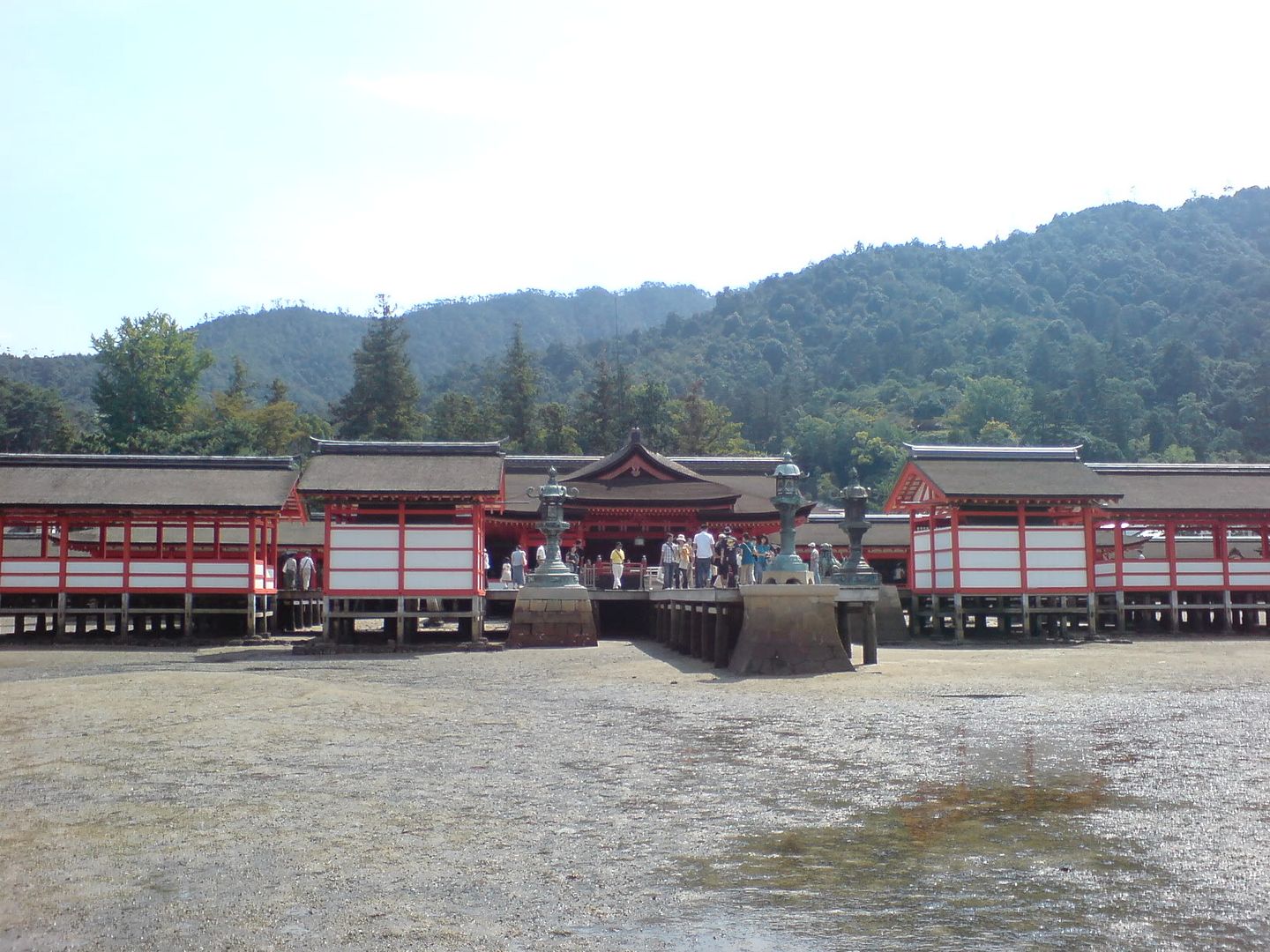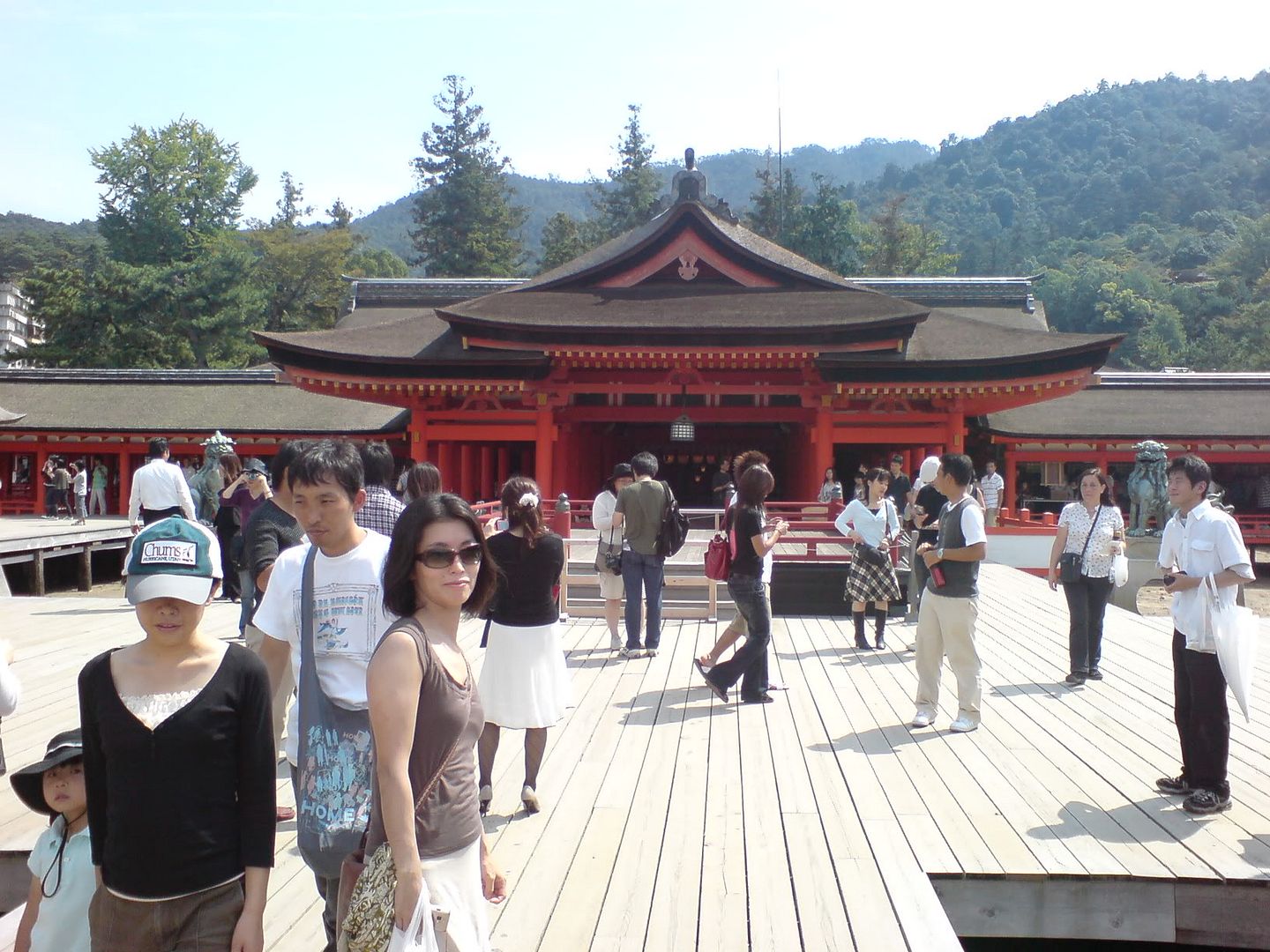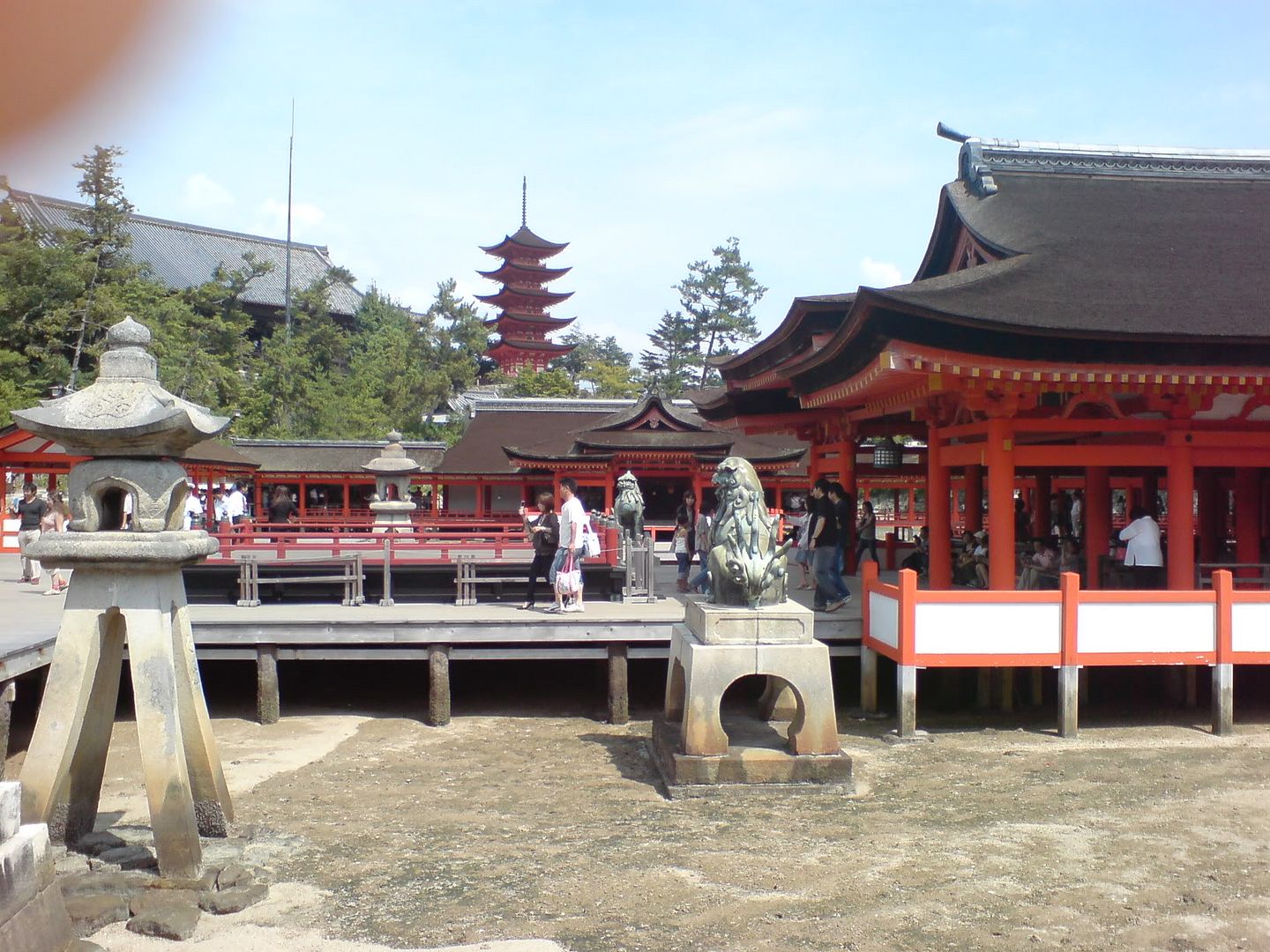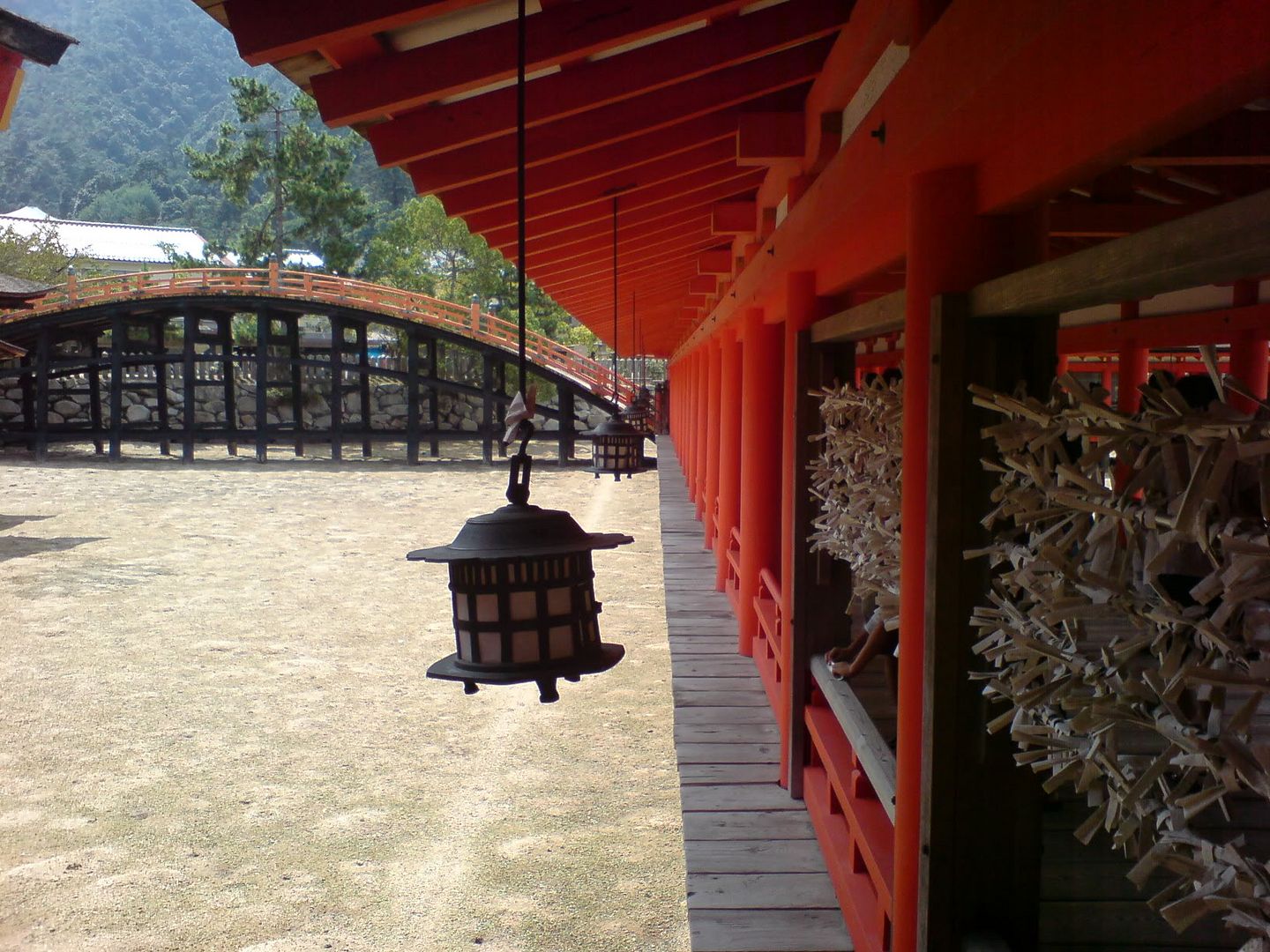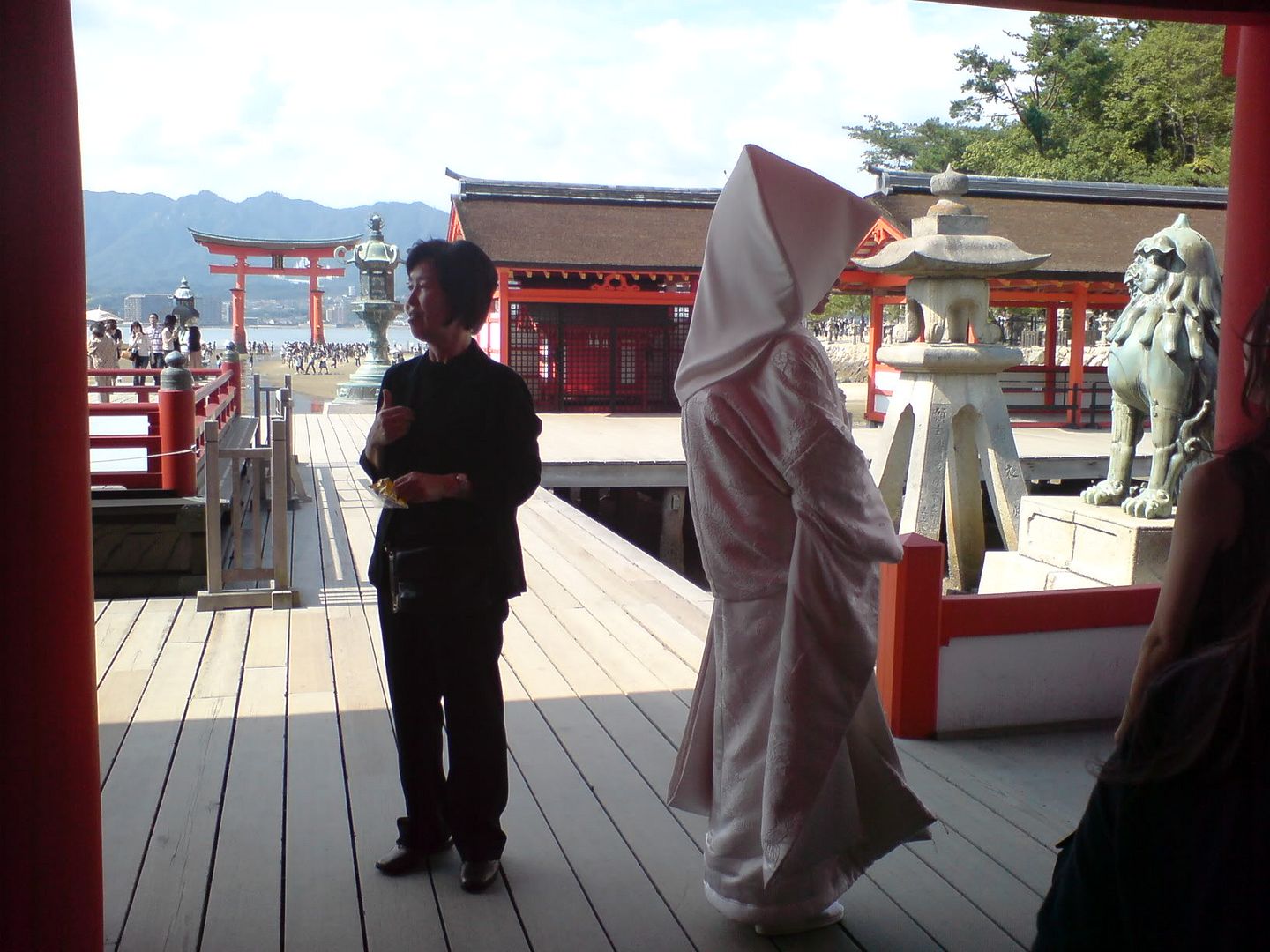 Next we moved onto the Daisho-In Temple area. There are a heap of great temples here. Near the entry there is a belfry bell that can be rung. This is used to signal the beginning of worship. I wanted to ring it twice but gf said no. Maybe that wasn't such a good thing to do in the first place.

For some reason there is an Anpanman statue in front of one of the temples. This is a children's toy character. I have no idea why it's here?!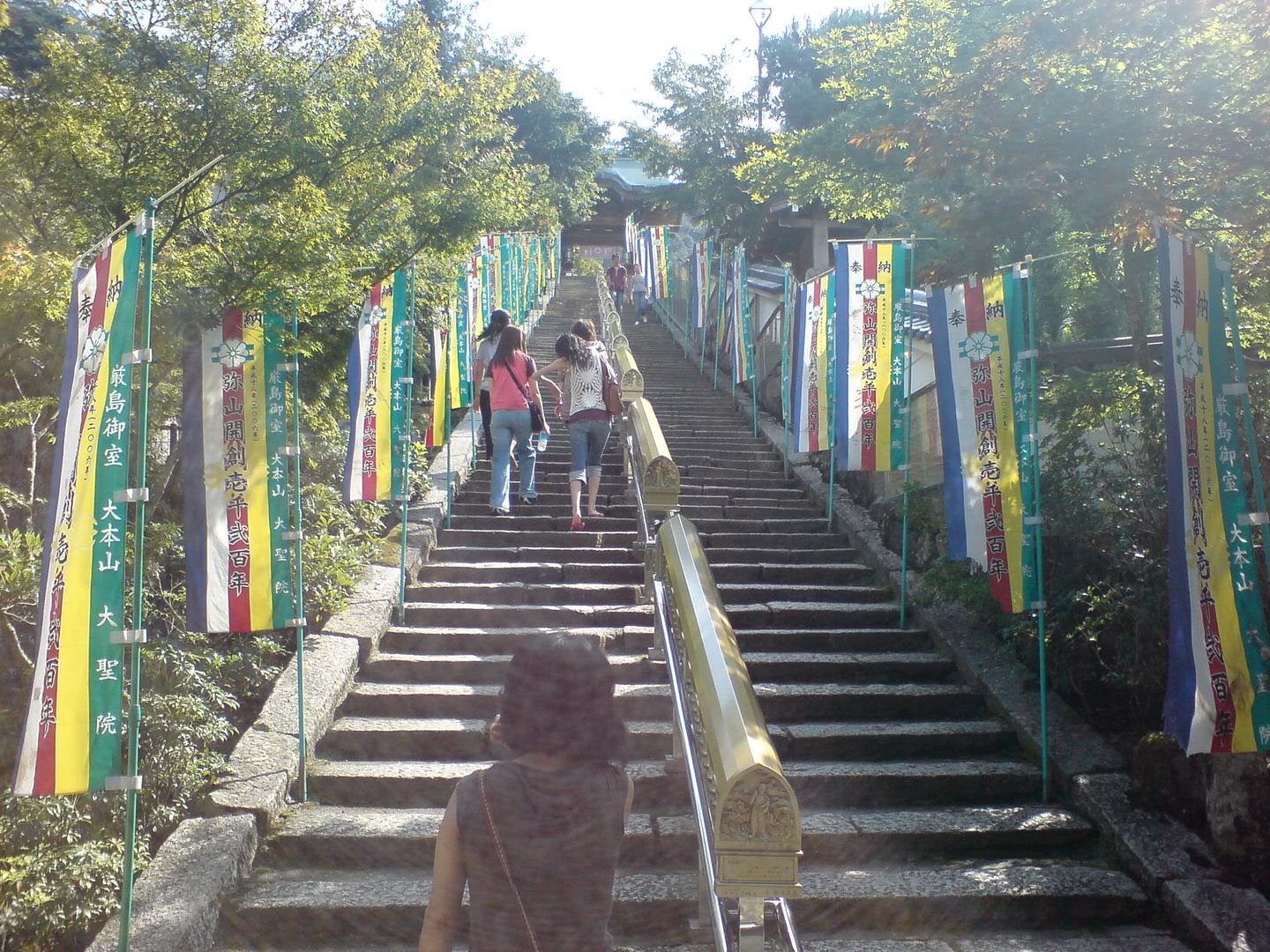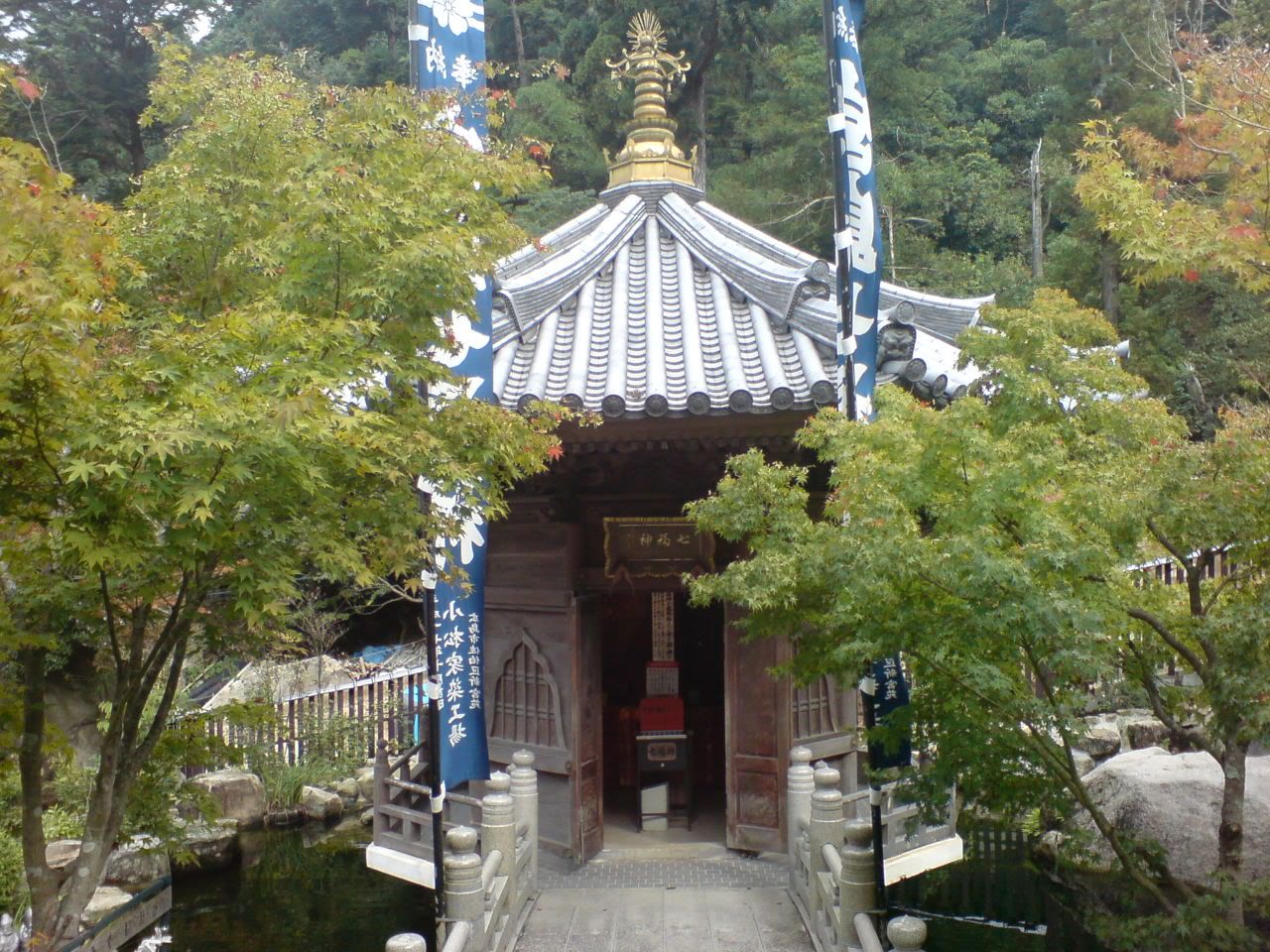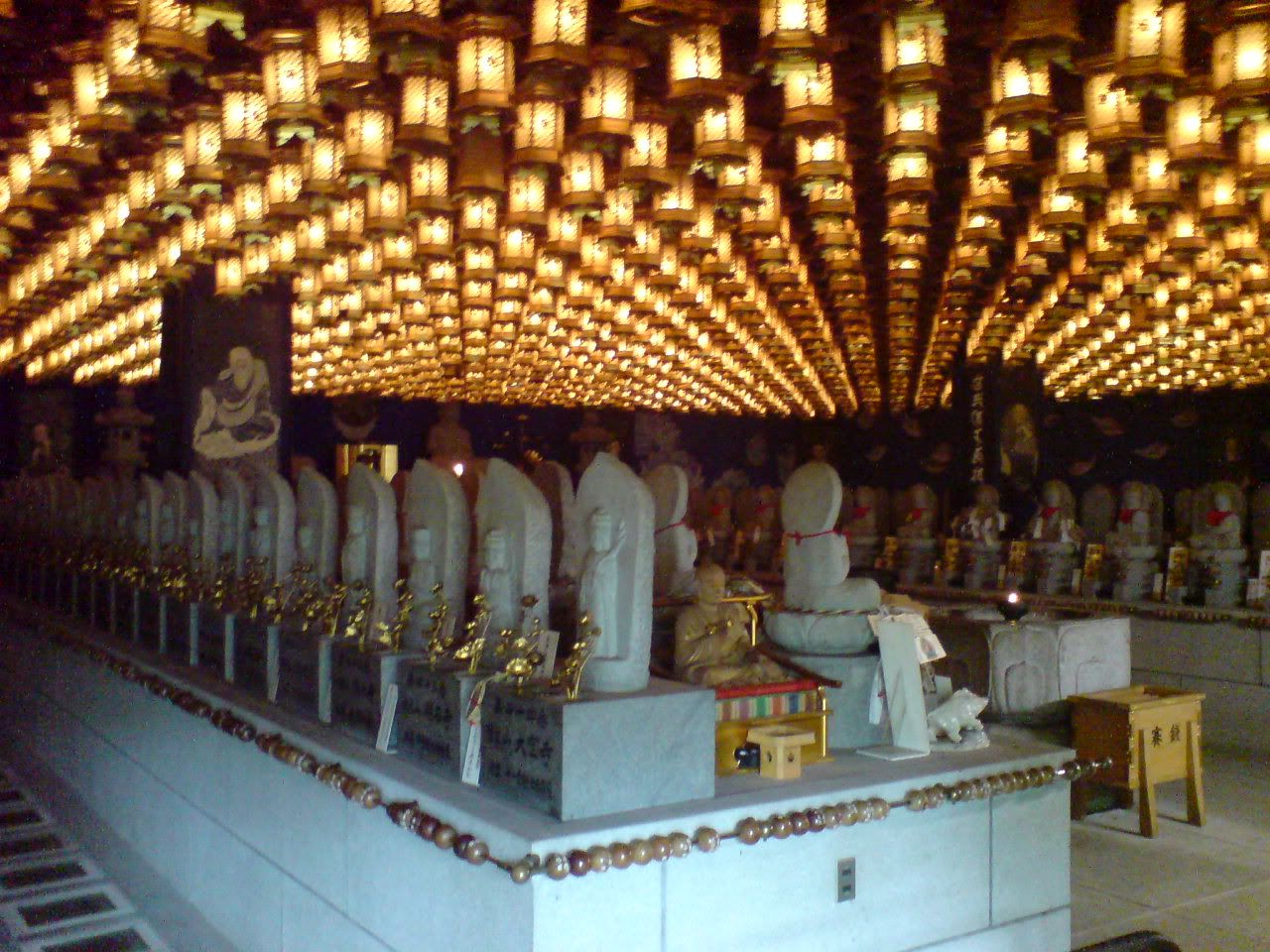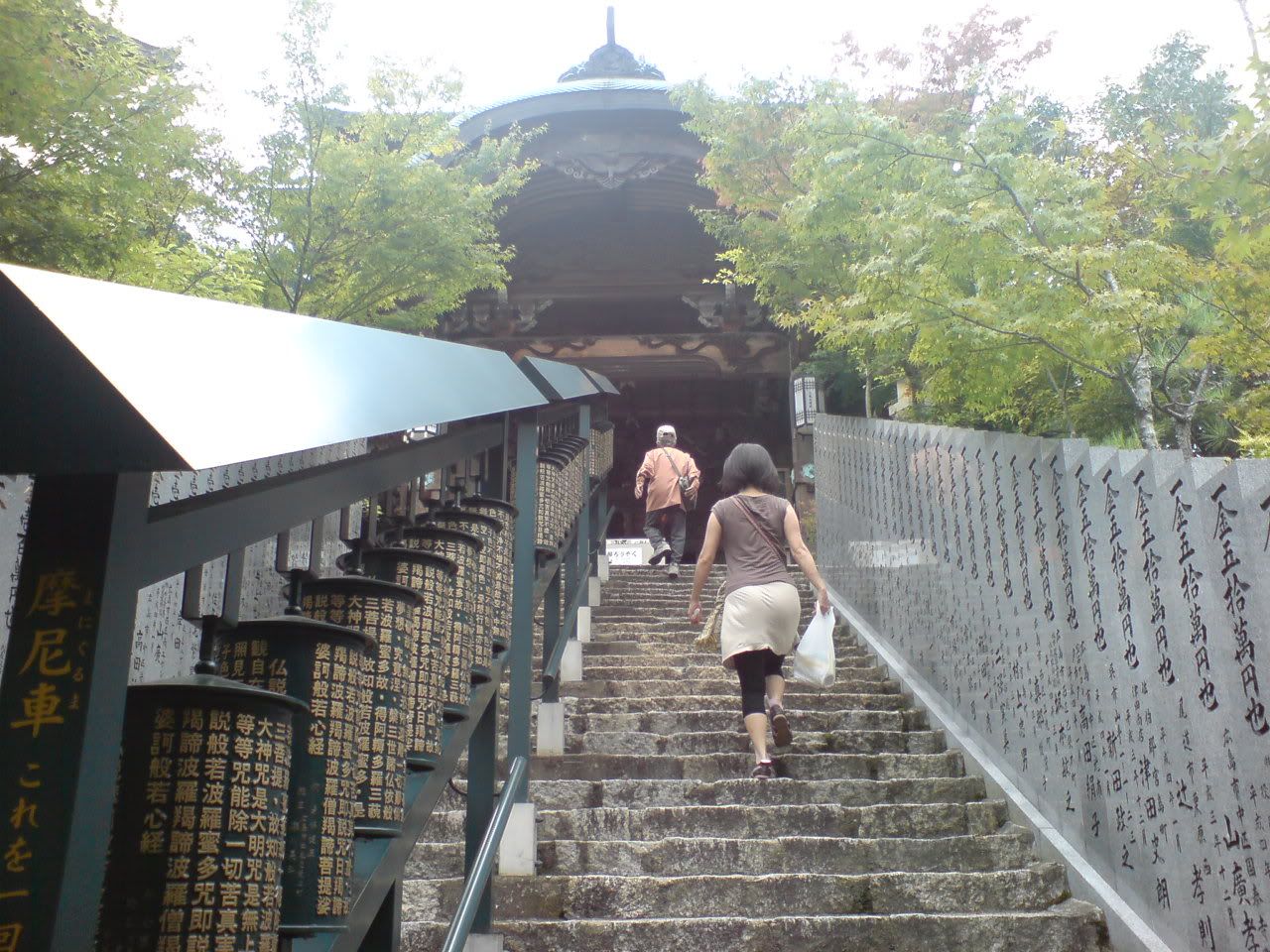 Usually the japanese wet the head or put bibs on the Jizo statues to appease the spirits of dead children lost due to miscarriage or abortion. This is for the sister I never knew.

Lastly we took the cable car, Mt Misen Ropeway to the highest point on the island where there is a great view. We had to do a tiring thirty minute walk from the final point but the view was great and there were even monkeys roaming around. Nice.

If anyone decides to take a trip to Hiroshima, I strongly suggest taking a side trip here to Miyajima. I thought it was just the famous "floating" Torii place, but this place offers so much more. Right up there on the must see list in Japan.