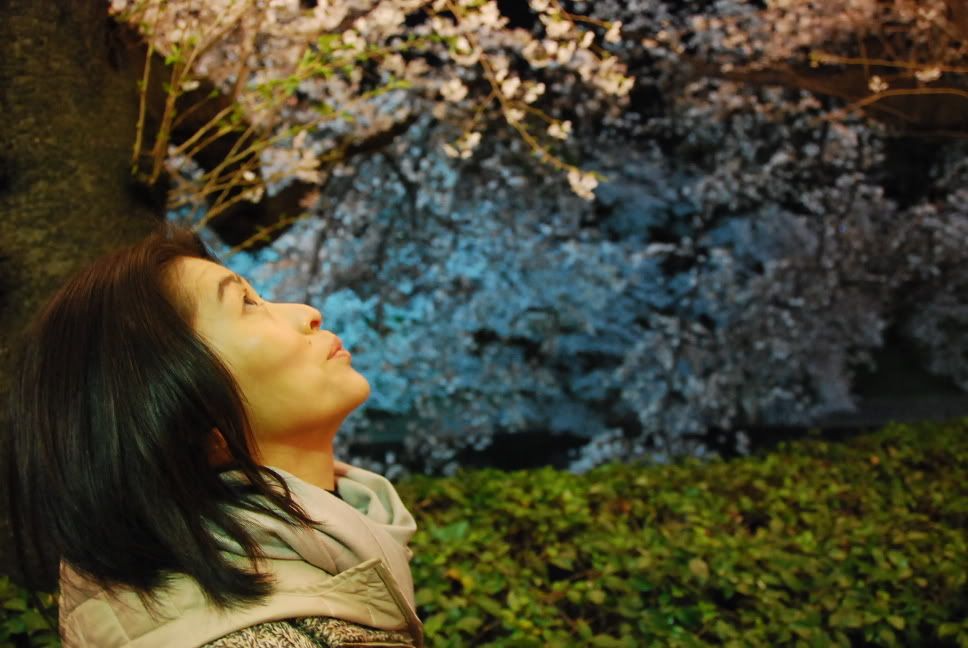 Looks like the main reason the gf was pissed at me was because she had planned for us to have a picnic under the cherry blossoms for her birthday.

Thing is, she only hinted that was her plan so I was none the wiser, until the fallout.

Tonight we definitely made amends.

After I came back from work we went Hanami (cherry blossom [sakura] viewing) in Chidorigafuchi, near the famous Budokan.

I packed my special shochu and mango mix of Jimmy Juice®, while the gf packed a bag of bread, cheese and other goodies.


Looks like we weren't the only ones with this idea.


At night the white flowers look particularly beautiful, floodlit with different colours.


We found a nice place along the path to set up a little picnic. Everyone was watching us eating our tomato, cheese and bread.

It looked like they wanted some too. It was either the food or some kind of jedi mind trick I pulled off with my Jimmy (obi)-wan hoodie pulled over my head that drew their attention to us.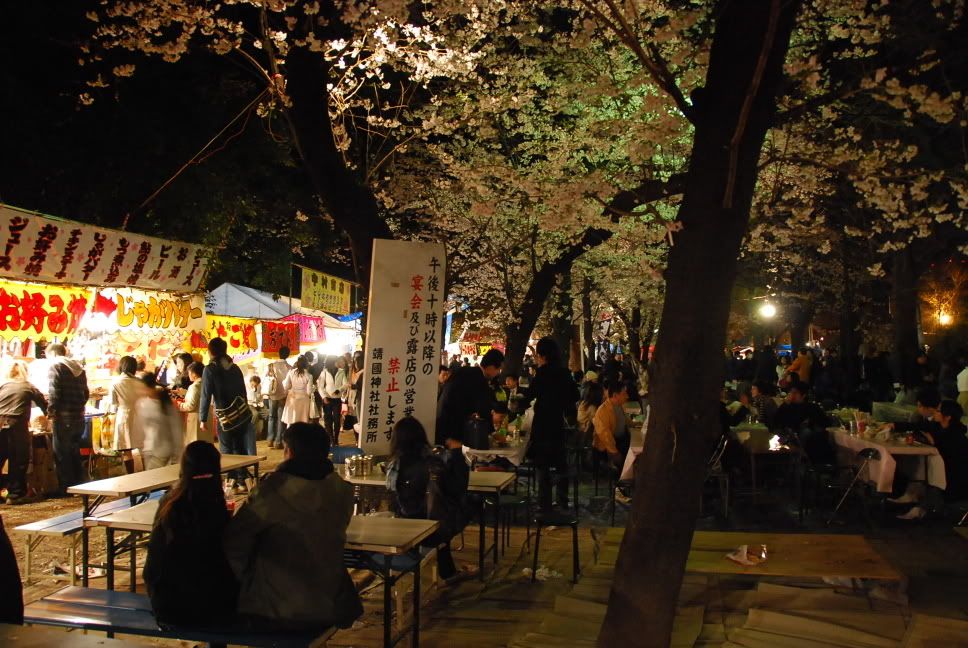 After they eventually switched off the flood lights we made our way across the road to the Yasukuni Shrine where there were a lot of stalls, and people sitting on tarps or tables eating and drinking under the cherry blossoms.
As good an excuse for a drink or two if there ever was one.
Kampai!!