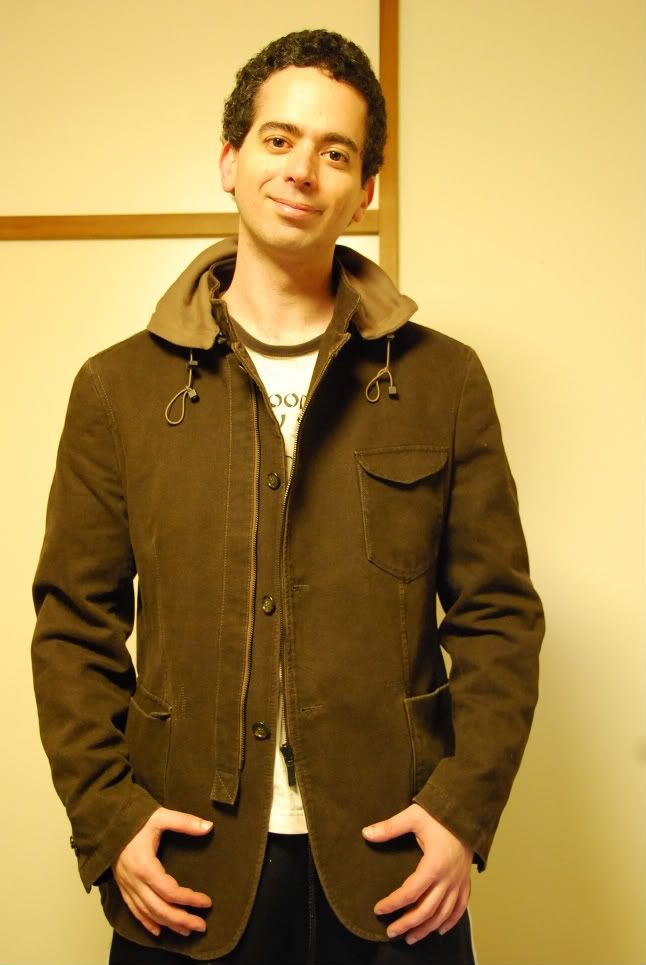 Another great day in the centre of the universe known as Shinjuku.

Why do I sound so happy?

Well, I think for once I made a good purchase. Adolfo Dominguez, a spanish designer boutique here is currently having a 50% sale for all their winter season stock.

I tried on a nice dark brown jacket last week that was 38,000 yen, down to 19,950 yen (about AU $200 more or less).

I thought it was a slightly big, but I liked the cut and style of it. It was on the window mannequin so walking past today I was tempted to try it on again.

Later the gf joined me in Shinjuku to help me decide because, on my own I would've been there for hours. I felt sorry for the poor sales girl.

As you can see I went ahead and got it. I think it looks good and it has a detachable hoodie too. I had the guilts for buying it though. (That's what you get from growing up italian).

It's still cold here in Tokyo so I think I've got plenty of time to make use of it before the hotter weather finally comes.

Thanks to the gf for making me look like a model in the photograph. She said, "Make love to the camera".

Ok, she didn't, but it makes good copy.