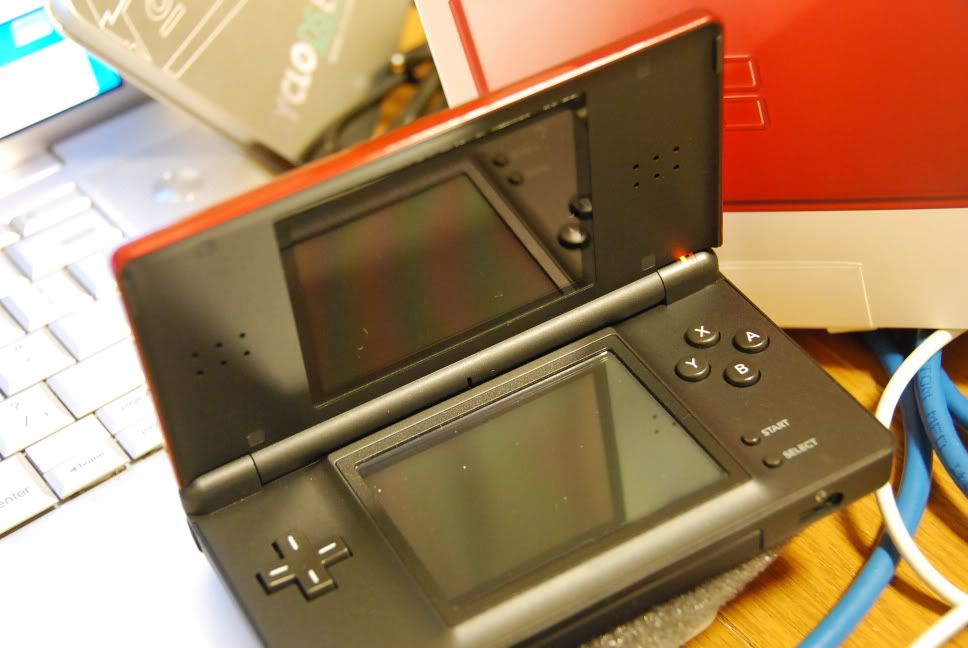 Like you didn't think it would happen..

Yes, I am now the proud owner of a nice little Nintendo DS lite.

After work I decided on the spur of the moment to go to Akihabara. I could have waited until thursday, but after Nakano I don't think gf wants to go to another geek hangout with me again.

First stop was Yodobashi. The gf likes a particular watch and I was thinking if I used my point card it could make the DS or the watch a little cheaper.

They unfortunately didn't have it in stock, and said it'd be a special order, so I passed on that. I saw it in Bic. I might get it tomorrow.

At Yodobashi the DS, like every other big store (Sofmap, Bic Camera, Sakuraya) has it for 16,800 yen.

I was having none of that, so I went to Wink Digital and got a nice crimson red and black shiny one for 14,800 yen. It's new, but for some reason the warranty has been stamped for the 13th of March. Ten days. I can live with that.

At least the 5000 yen cash back is going towards something worthwhile. I can hear my mother saying what a waste of money. Yes, probably but what a glorious way to blow it, huh?

If you're looking for stuff in Japan, a great price comparison site you should check out is Kakaku.

I picked up a nice cart for 3990 yen. That will come in very handy.

As well as that, I got a USB power charge cable for 100 yen, because it didn't have a warranty (?), but works fine.

I tried to ask what was wrong with it ("works good?", "ok?"), but none of them knew what I was asking at all. The cable will be useful for Australia as the power charger is only good for japan's electricity.

While I was in Akihabara I wanted to look around a bit as well.

I was hoping to go to Mandarake in search of interesting stuff like in Shibuya and Nakano but it was closed. Apparently they're moving and they closed their doors just yesterday.

I asked a guy yelling advertising his wares where it was and wouldn't you know it I was right next to the building. I saw a nice metallic aluminium case for my DS in R3 for 980 yen. Hmm, should've got it. Dammit.

Azo Bit City is another unusual shop filled with cosplay, manga and hentai dolls.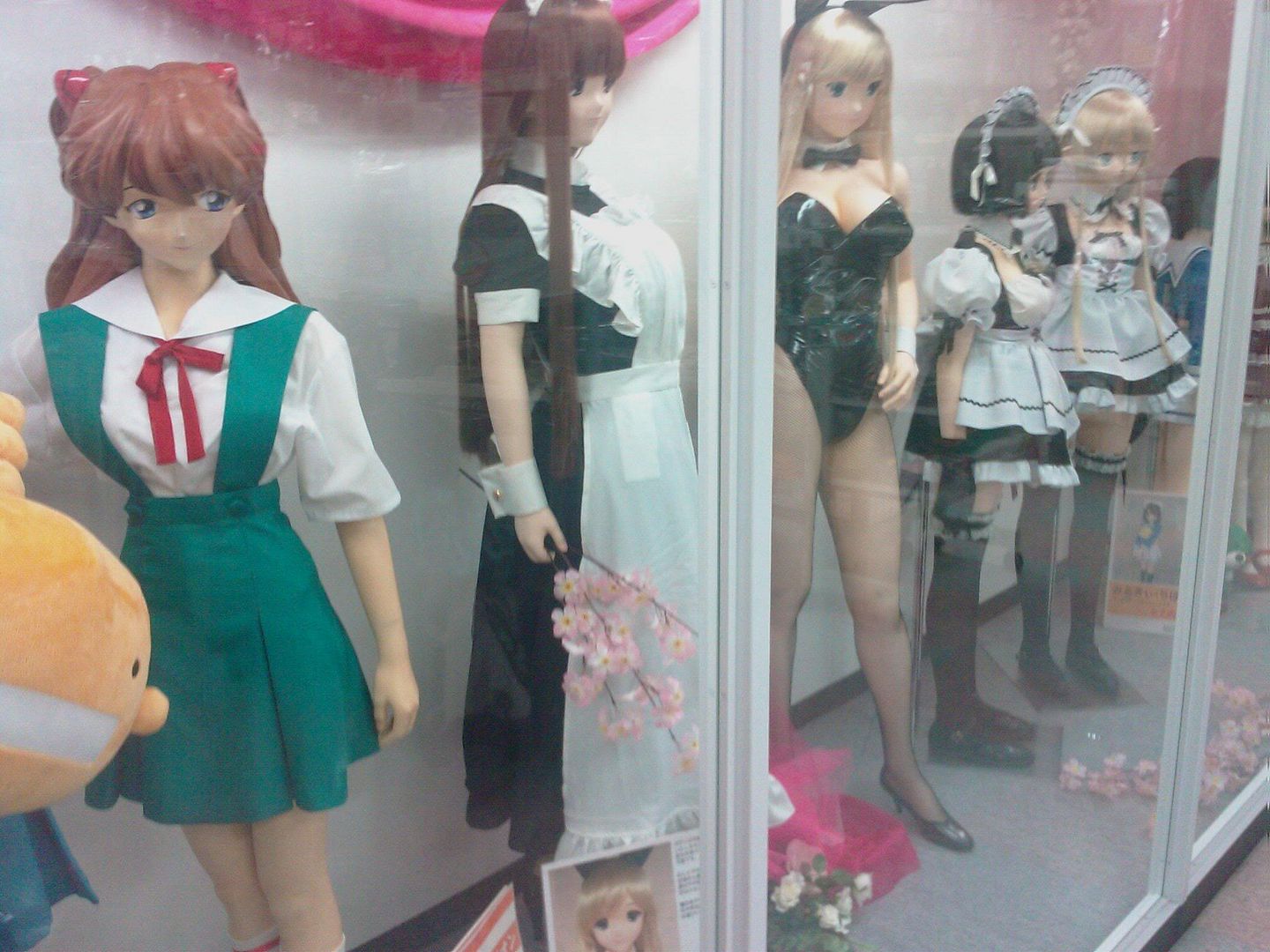 Even though they don't like anyone to take photos, I couldn't resist taking a shot of these life sized manga dolls.

I finally got myself some replacement blades for my Gillette razor from Yodobashi Camera in Shinjuku. I added the purchase to my point card and I thought they were using my points instead of adding them, but the marked price was wrong. Just 1120 yen, Bonus!

I think I did pretty well on a single blade since I arrived. Ten months, not bad. If only I didn't feel like I was cutting sheets of skin off my face.

Oh I experienced my first earthquake during a lesson today. It wasn't big. The students didn't even notice until I pointed to a slightly shaking coat hanger.

Anyhow, It made a good warm up.