With an urge to explore, we left the house around 1pm.

For breakfast we had pancakes.

The fake nutella doesn't taste as good as I'd hoped. It tastes like whipped cream and nutella. Not terrible. It went reasonably well with the pancakes we ate this morning.


Today we went to the Hama-rikyu gardens in Shinbashi, near Yūrakuchō and Ginza.







Normally the entrance fee is 300 yen but with a Tokyo tourist guide they knocked off 60 yen. Not a lot, but almost a Crunky.

It's not the most attractive garden I've seen, but it was a pleasant stroll nonetheless.

After walking around for a while and taking a few photos we made our way to Shiodome.

This is an area of urban renewal with modern skyscapers. If the rest of Tokyo looked like this area it'd be a great looking city.

This area has a "Little Italy" feel with many italian restaurants and exhibitions.

In particular we checked out the Shiodome Italia exhibition, with an emphasis on moda (fashion).

If I remembered to charge my camera battery the night before, or not take so many pictures of the cats I could have taken a picture of this area. Oops.

From here we went into the Yūrakuchō district near Ginza. I picked up a Wonka chocolate for 420 yen. I wanted to get two but I only ended up getting the one. We were pretty hungry, so between us it was finished in less than ten minutes.

We looked around for the new Krispy Kreme shop and finally found it in the OIOI (marui) building basement.


Around the Yūrakuchō station I looked up and saw a strange building with a "boat hull" roof. This is the Tokyo International Forum, a convention centre. I don't know why I didn't notice it before. I guess I never looked up.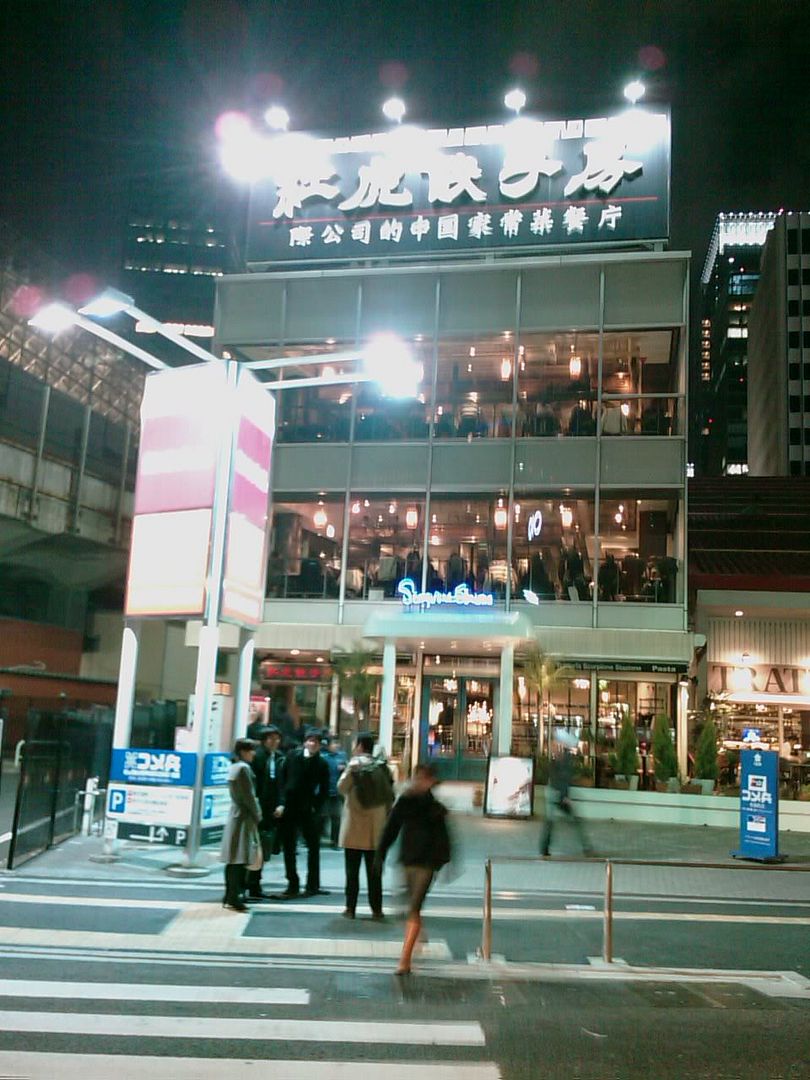 We were still hungry so we went to Xin-Li, a chinese gyoza restaurant near the station.

The dumplings tasted great. We also had a fried rice and pork dish, and spicy noodles that all tasted really good. For about 3500 yen all up we were fully satisfied. More so than the Shakeys pizzas we had last night.

Before heading home we passed by Roppongi near the tower and the Hanamasa supermarket for some corn chips and salsa. Don't ask me why but I've had a desire for corn chips lately.