This was mainly a very lazy day. I was thinking of going to Ginza or Asakusa, but in the end we stayed in.

In the evening after sleeping most of the day, we thought to walk into Shinjuku from Yotsuya. I thought it was far way, but it was probably only 45 minutes to an hour walking slowly.

On the way there I got a printout onto my passbook of my first pay. I wanted to immortalise how much I was paid. It's a cool trick. All you do is put in the book and it knows where to print. It didn't even ask for a PIN number which is weird.

We walked the streets of Shinjuku going past many streets of restaurants, one more appetising than the next. Unfortunately there were also a few UFO catcher arcades that yes, I couldn't refuse and I had to try to win another prize.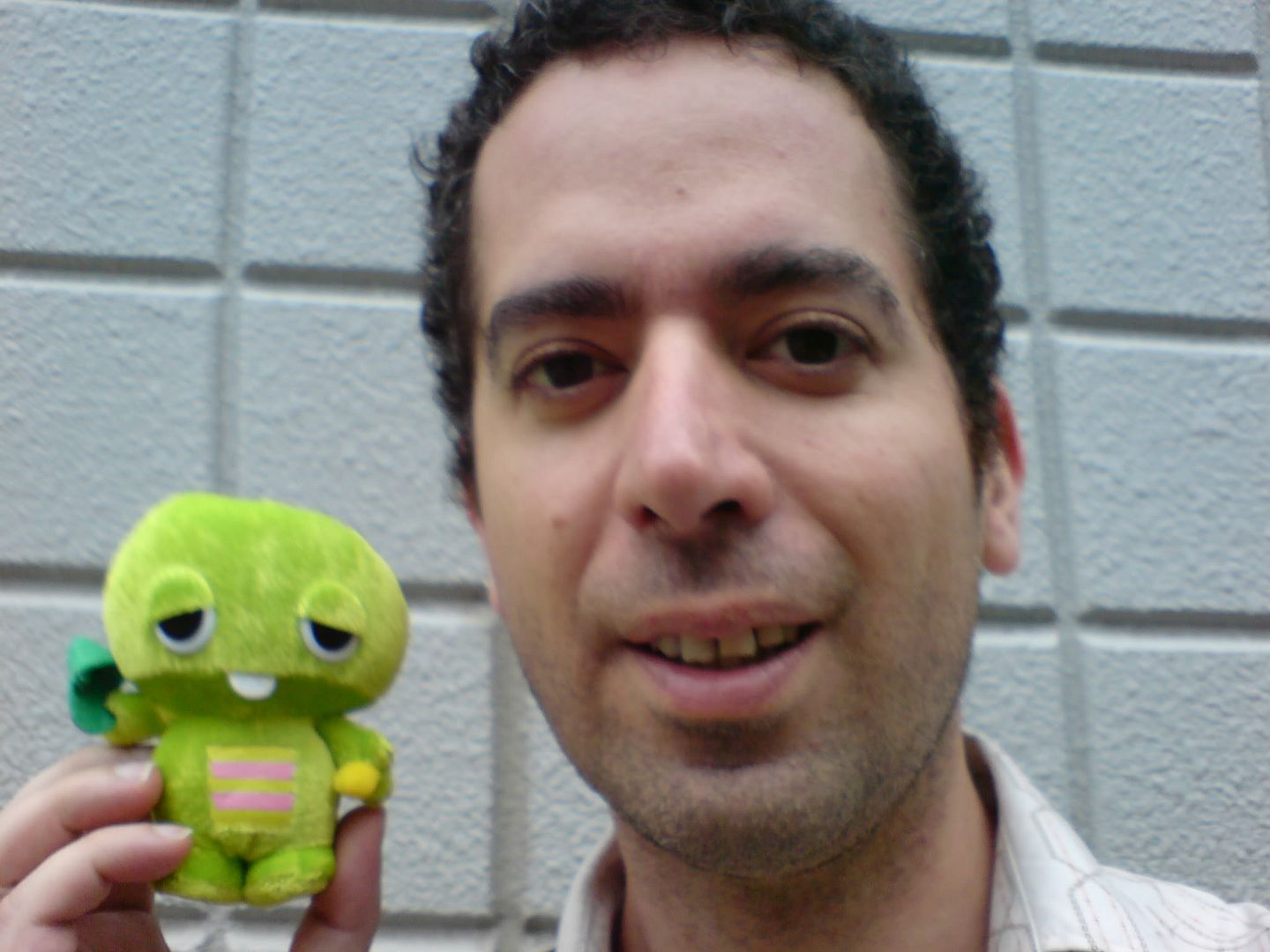 After trying a few times to get a Super Bros Mario, I tried my hand at a little "Gachapin".

For anyone who doesn't know, this is a cute little green dinosaur that can do ANYTHING.

He can ride a dirt bike, do karate and other amazing feats. I put in about 500 yen all up, so I pretty much paid for it anyway, but it was worth it I think.