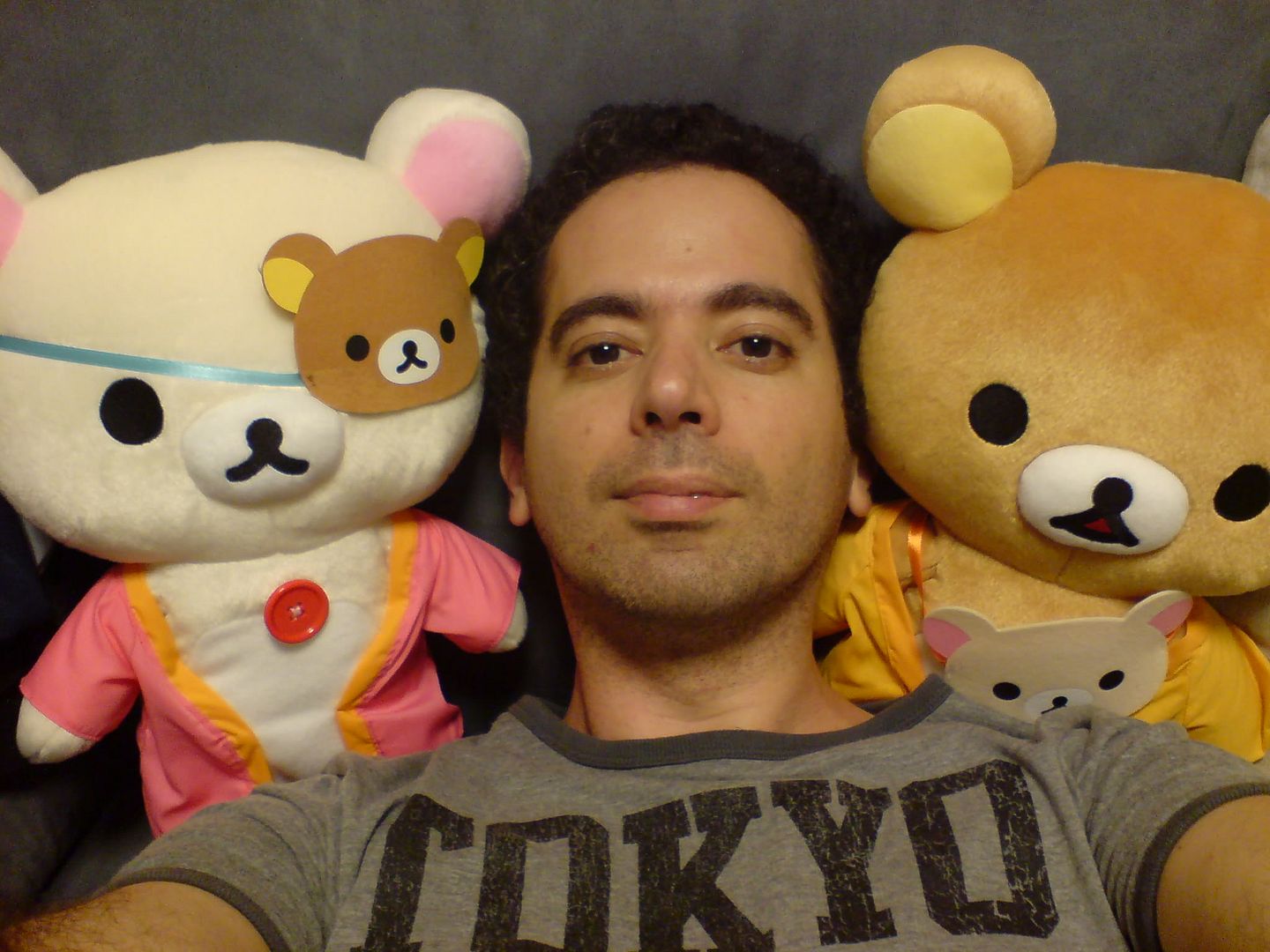 These are the spoils from my UFO catcher win today. But more about that later..

Nothing much was accomplished today at all. It was SO hot and humid today, the best thing to do was nothing at all. Apparently it was so bad a few elderly japanese couldn't take it and died.

As the sun went down we walked towards Shinjuku. I was thinking of going to that shop and getting that friggin' amp I want/need.

I asked if they could bring the price down any lower than what they emailed but they wouldn't budge any further. I said I'd come back later and tried to get it discounted at other music shops and they didn't come down either (and they were more expensive). Don't these guys want to make a sale?

On the way to central Shinjuku I saw "my" car parked nearby with the same hardtop and colour as my MX-5 back home. Yoko was impressed. Oh, I miss driving!

Anyway.. we had ramen noodles at Kohmen. When you click this link it should show a picture of what I ate. It was pretty tasty and not too expensive. Better than Macdonalds for sure.

I thought we had enough time to go back to the music store for the amp, but after a few steps I realized it would take more than ten minutes to get there before it closed.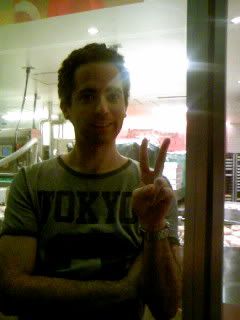 Plan B was to go to Krispy Kreme. Always a good option. As per usual we got our free donut waiting in line, and then got two donuts each. I got a pineapple filled and a lemon filled one. Gf got a normal glazed and a chocolate glazed donut. We will eat these as part of breakfast for tomorrow.

You can sort of see the donut making behind me if you look real carefully. Yes, I'm wearing a Tokyo shirt in Tokyo. TOURIST!!

From there we made our way back towards Yotsuya. It looks a little overcast like it might rain.

We walked past the UFO catcher arcade and I asked gf if we could go in. Surprisingly, she said, "yes, five minutes!"


Check out the concentration, but more notably the wallet in my hand ready to take out the next 100 yen coin!

I saw a Rilakkuma machine that looked like I could win it. The first (brown one) took 800 yen to win. The second (white) took 1200 yen. My adrenalin was running at an all time high. Once I had one, I HAD to try for the other one as well.

They have names. The brown one is "Shin" and the white one is "Junko", a play on words for their place of "birth", Shinjuku.


This was one of my tries. Unfortunately, I didn't get a video of either of my "winning moves".

I was walking proudly, but slightly shaken back home, and I thought we could use a free Macdonalds iced coffee, so we walked back for a celebratory drink.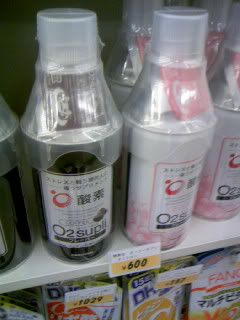 On our way back in a combini (convenience store), I saw they were selling flavoured oxygen in cans. These are coffee and strawberry. For what you can get pretty much free, 600 yen. Weird!