I went mostly solo today. The gf is doing a short job for a few days so I was left to my own devices.

I didn't have anything in particular planned so I decided to go to Akihabara and Ochanomizu. They are only a short walk from each other.

Aki for the UFO catchers and electrical junk in Electric Town (oh, and maids too), and Ochanomizu for guitars, guitars and more guitars!



Arriving at Akihabara I saw one of the maids promoting their maid cafes. I felt like a perv for taking her picture. Yoko would probably call this hentai, but all I can say to that is "pffft".


Surprisingly the whole time I was there, I didn't spend a yen on a UFO catcher, although I REALLY, REALLY wanted too, as people were winning all around me. I was waiting for my "moment".



I sneaked another maid picture here. She clearly busted me for taking her photo. Thank you maid girl. May your picture remain posted here for all eternity!


Later on I met up with the gf at Ochanomizu, sparing her the boredom of me weaving in and out of the numerous guitar shops on the strip.

We had some cake and coffee/tea before walking back to Akihabara for some blank CD/DVDs.

We went to the local Don Quixote, where I admired the maid outfits that I wish gf would wear for an um, special occasion.

There I bought a 700ml 25% bottle of the infamous green shochu. Looking back now I wish I got the 1.8 ltr bottle for 1080 yen. DANG!

Akihabara is geek central. With all the computer stores, porn manga comics and GUYS playing the UFO catchers for upskirt dolls, it must be heaven for nerds.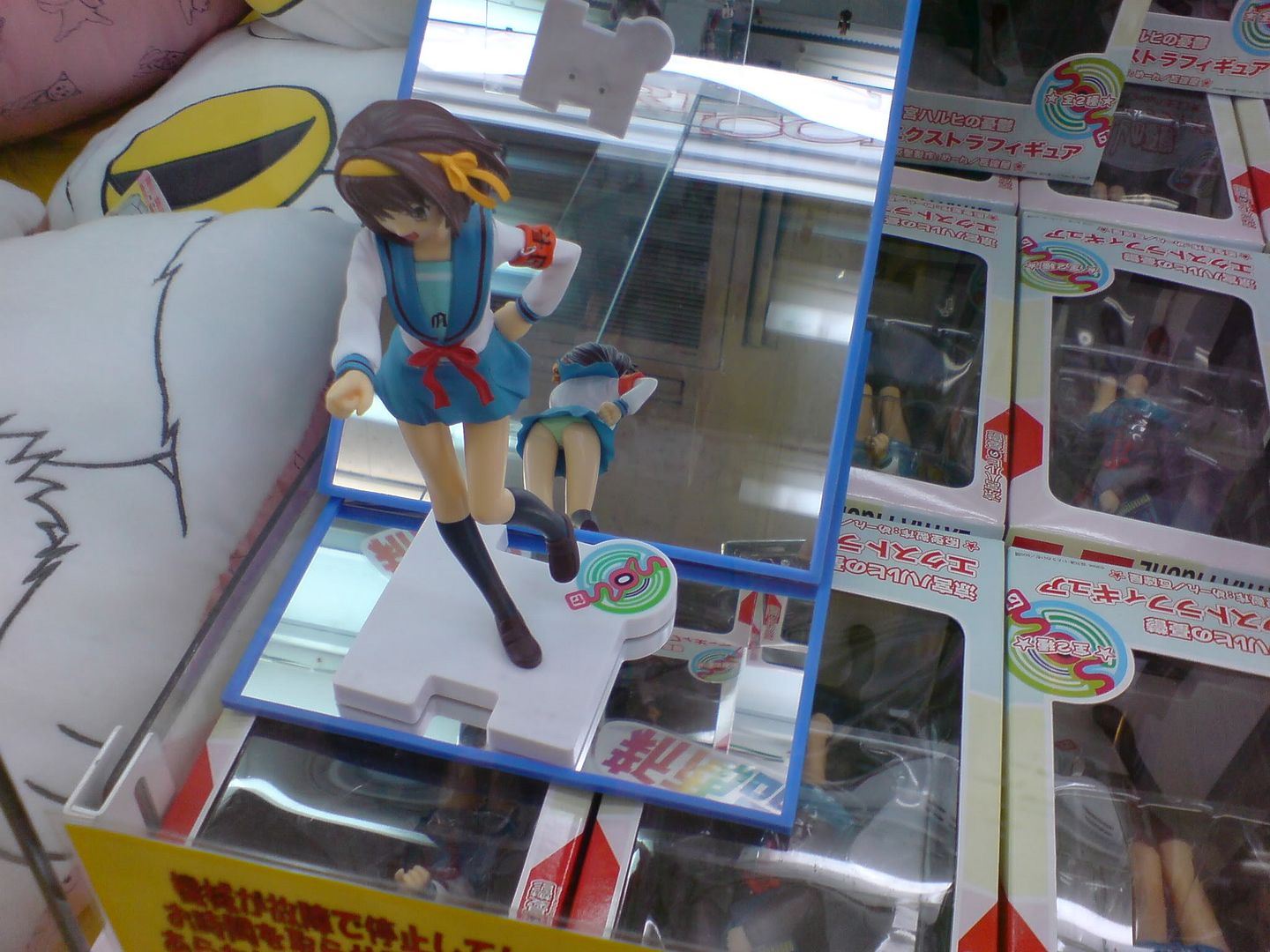 Just in case one of them missed this "prize" in an arcade, this UFO catcher has a mirror.

Arriving back in Yotsuya, I had shochu mixed with peach nectar juice which I heartily recommend.

Oh, to be in Tokyo and pleasantly inebriated.